A Scourging of Snakes is a main quest under the new DLC of Assassin's Creed Valhalla.
Your task is to join Flann and Sichfrith as you eliminate the Abbot.
Here's a walkthrough of A Scourging of Snakes in AC Valhalla.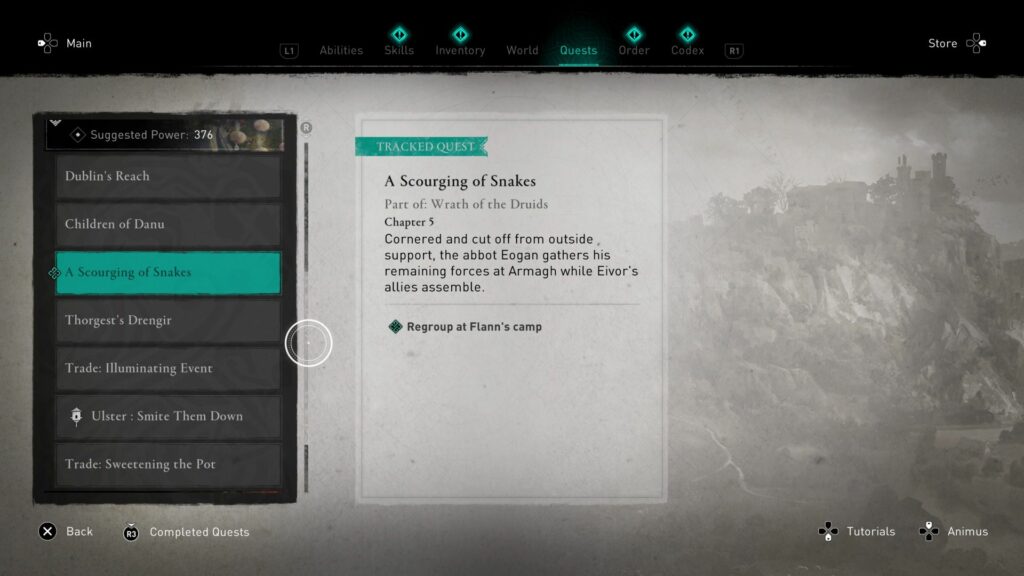 To begin the quest, meet Flann at the camp. The location is shown in the map, marked by the quest symbol.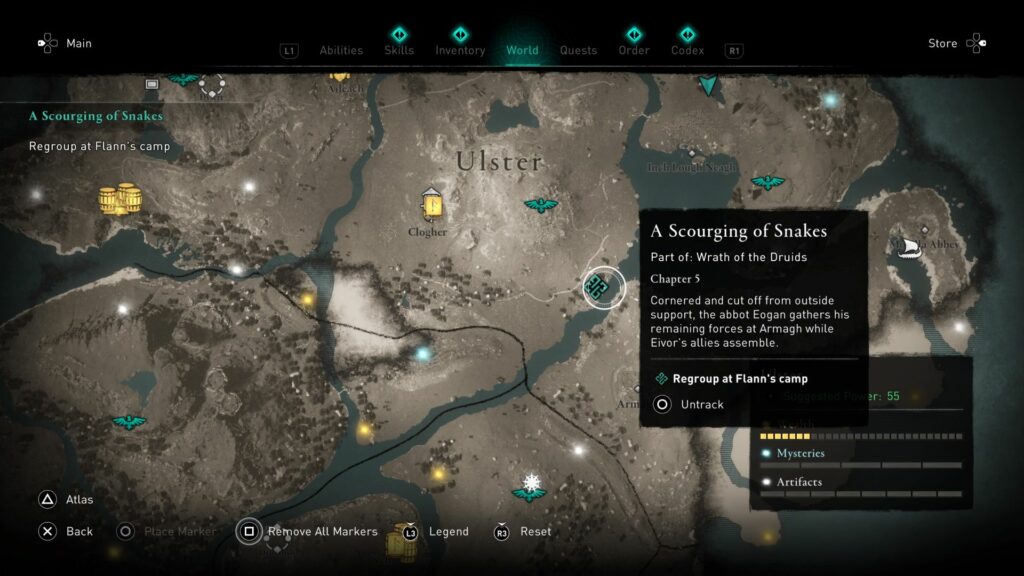 Flann will be waiting in the tent.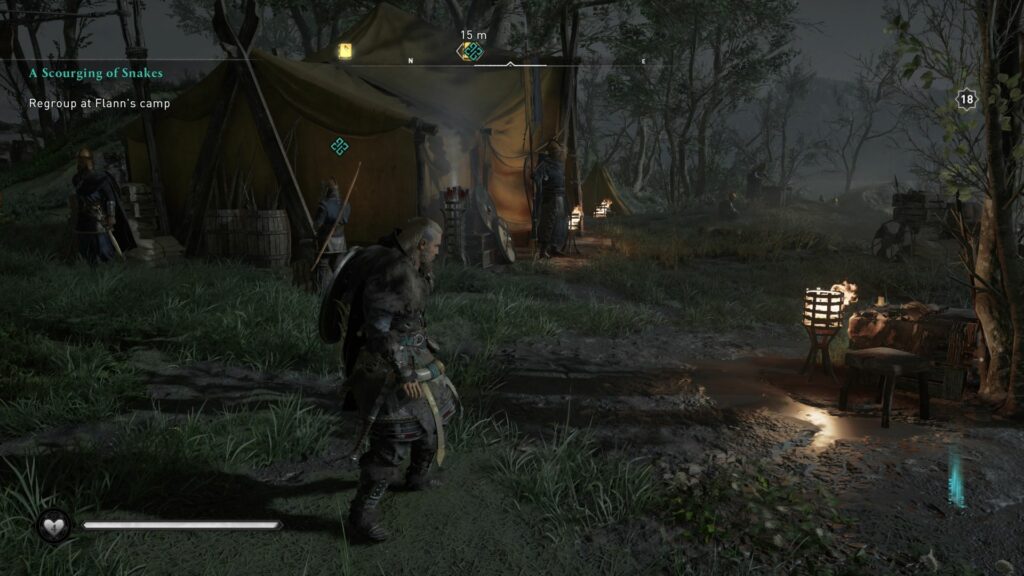 Speak to Flann
After the cutscene, talk to Flann again if you're ready to begin the siege.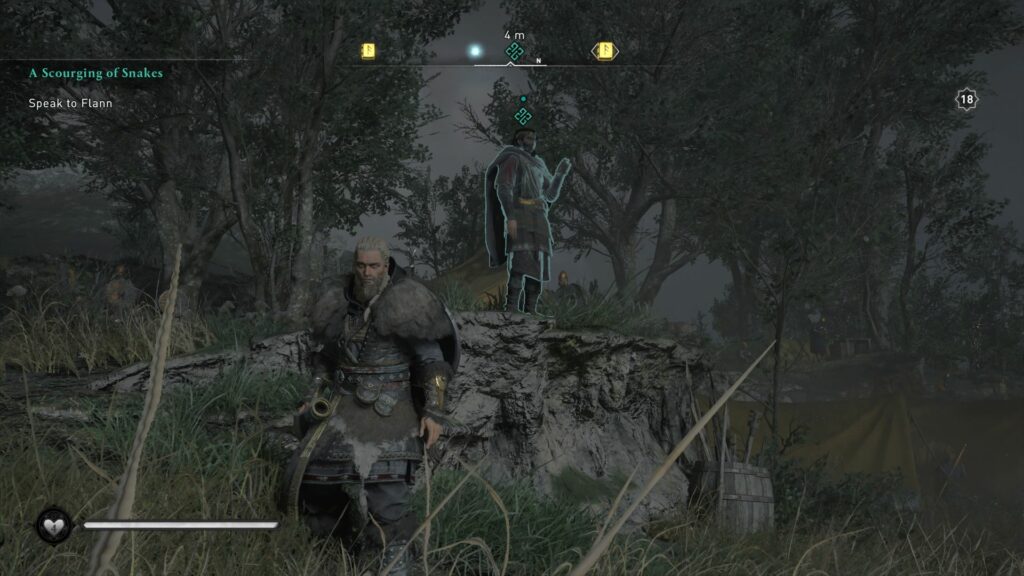 Assault the castle
When the siege begins, assault the castle. The gate will be open.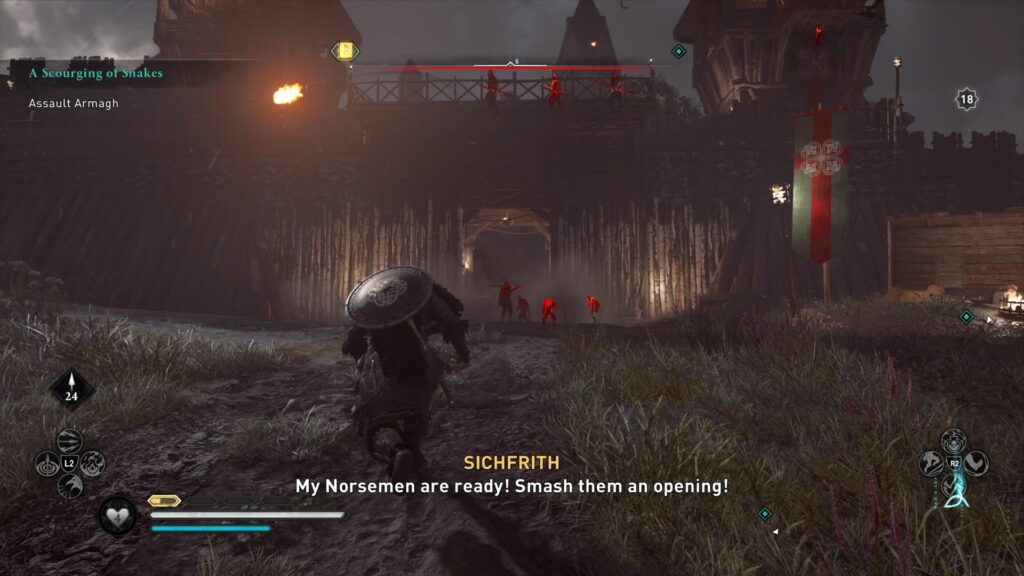 Take out all of the enemies in the first courtyard. There'll be a lot of archers on the walls.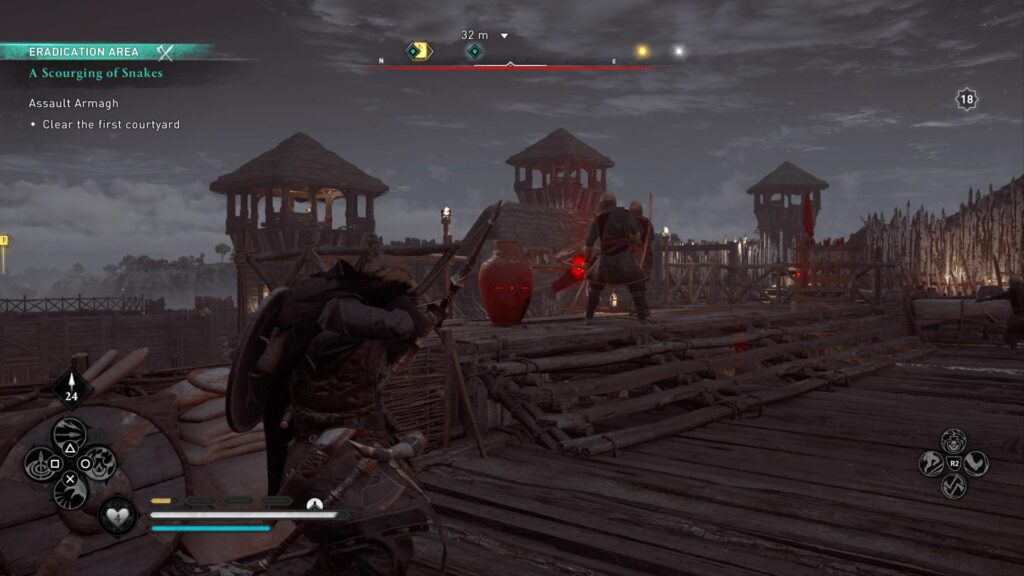 Raise the portcullis
After securing the area, shoot down the ladder and use it to go up.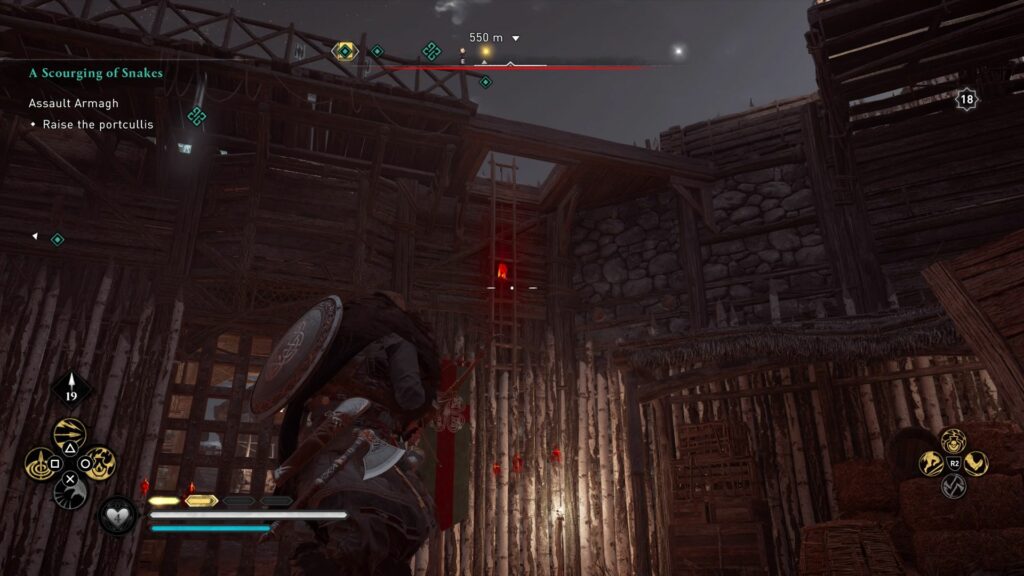 Raise the portcullis using the wheel.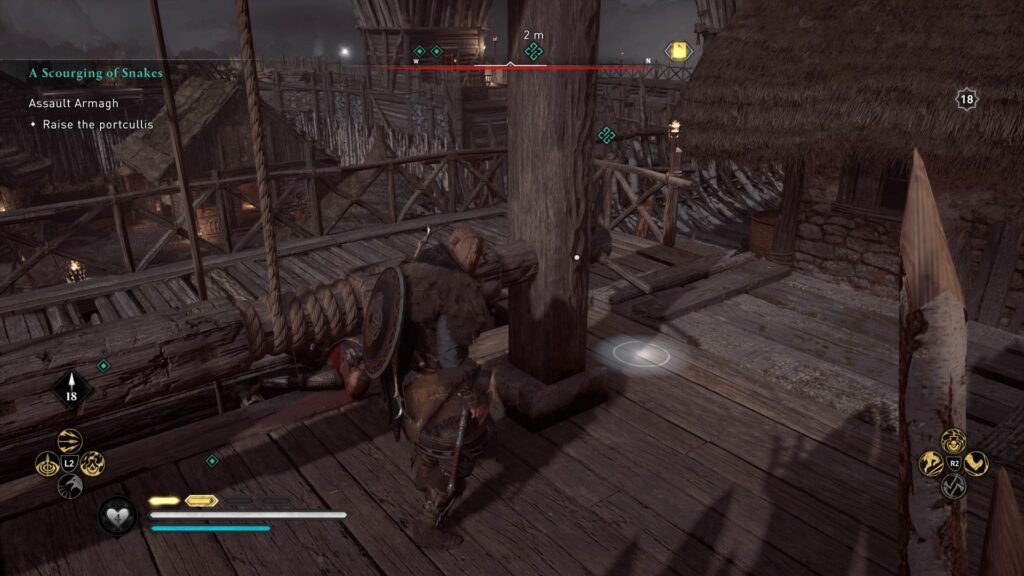 Burn the village of Armagh
Once the portcullis is up, burn the rooftops of houses in the first area before going forward.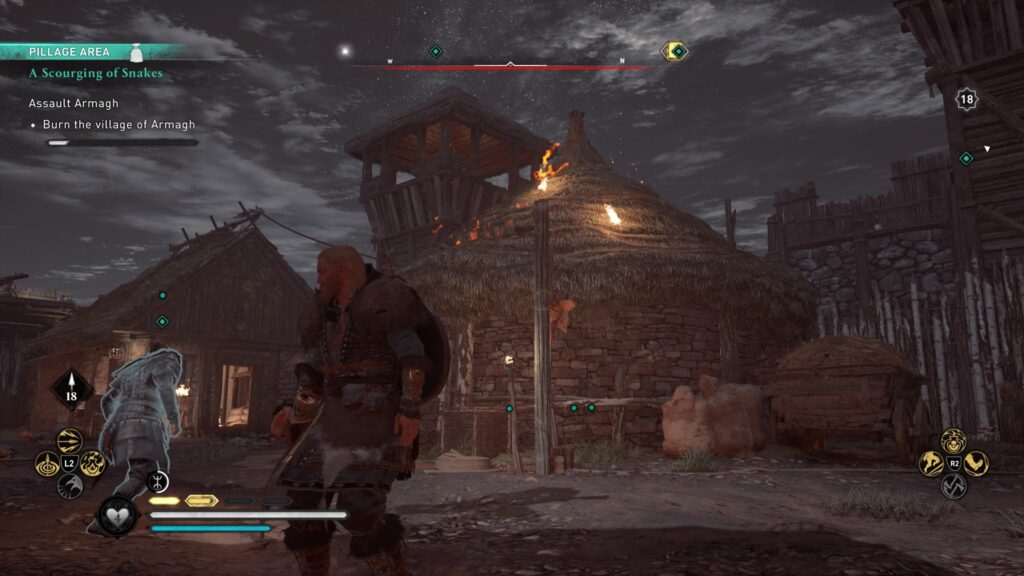 Head to the next area, kill the enemies and continue to burn the houses.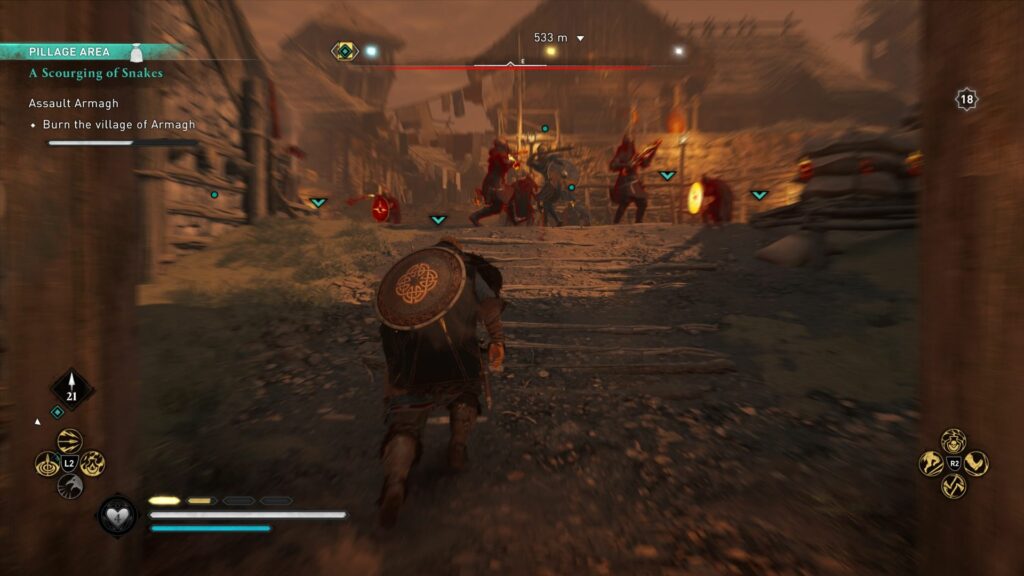 Head to the inner gate
Next, you'll be asked to get to the inner gate with Flann. Take out the enemies here.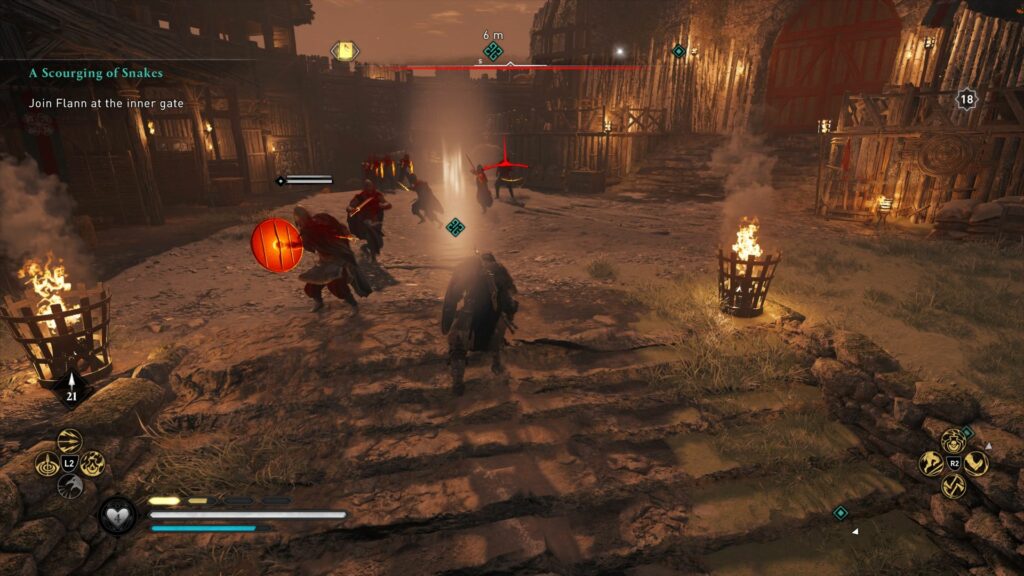 After securing the area, open the inner gate.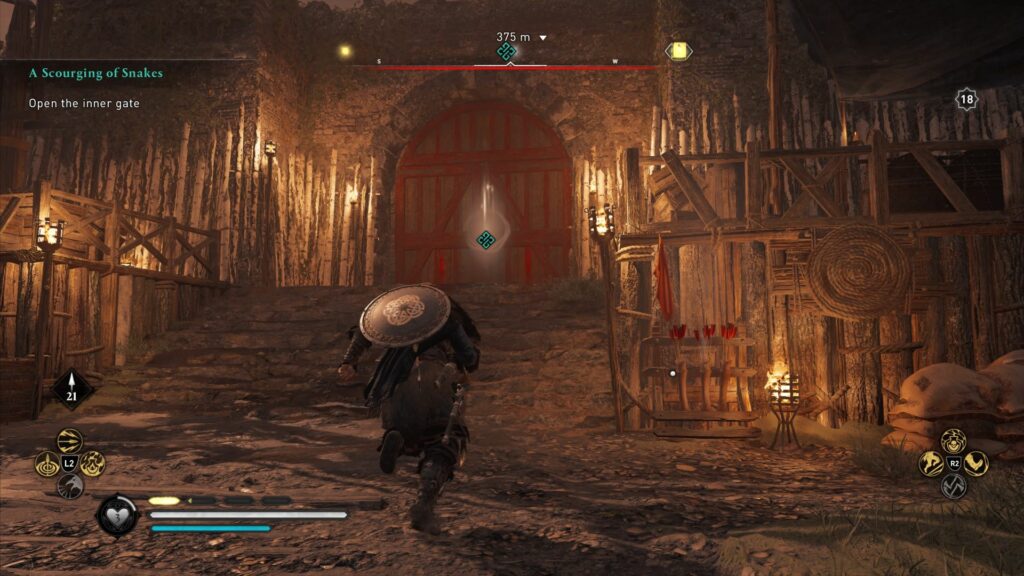 Open the inner gate
Use the lever to get to the top of the wall and go over the other side.
Destroy the locks on the gate and open it.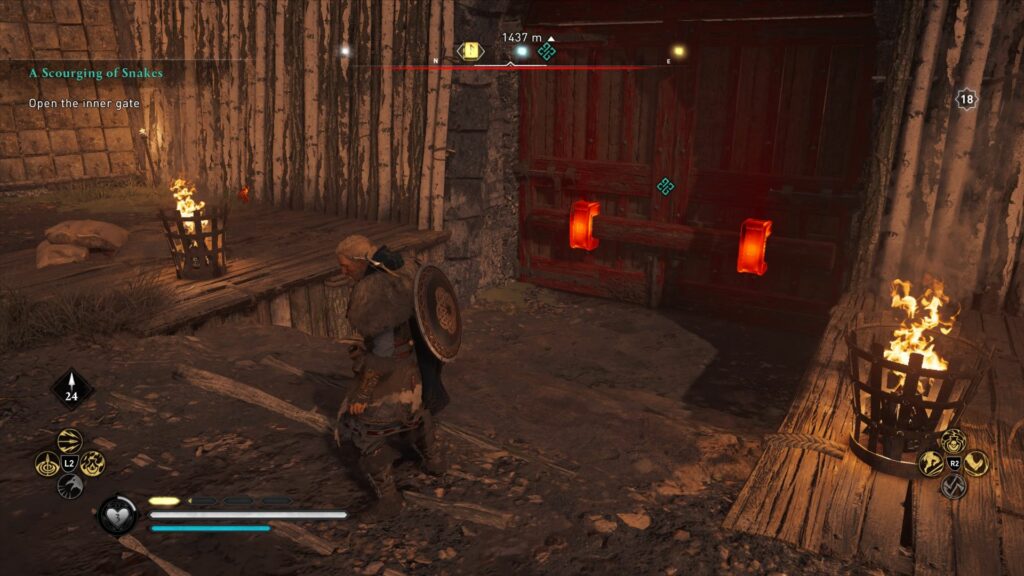 Escort Flann to the church
Take out the enemies outside the church and then escort Flann into the church.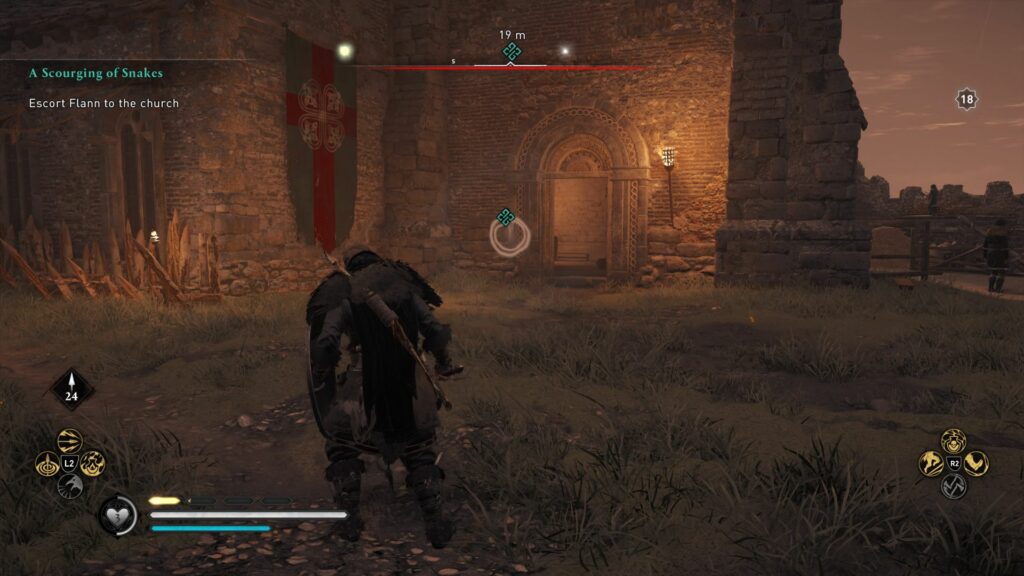 Defeat Eogan
Together with Flann, take out Eogan and his two men.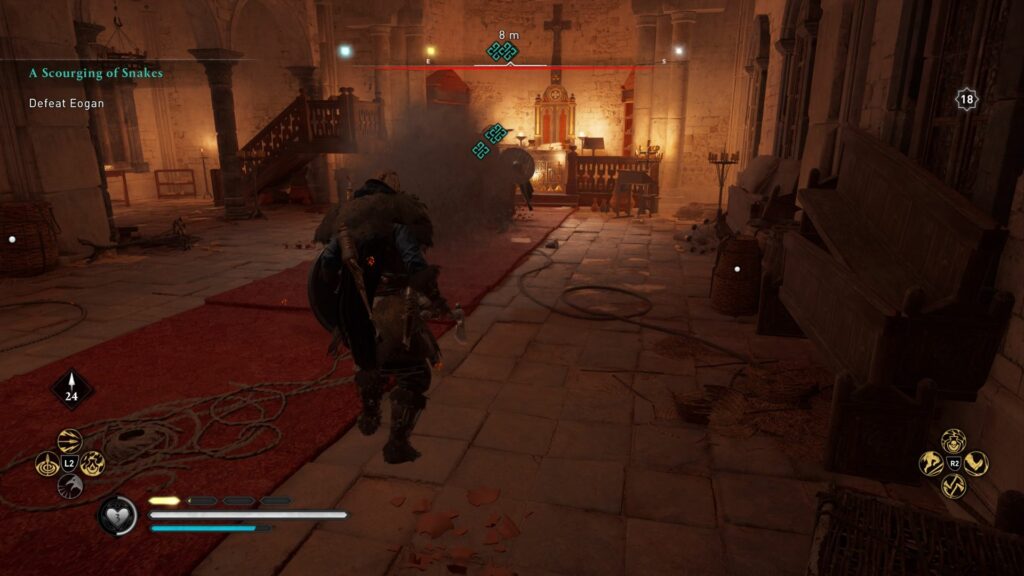 The quest ends here.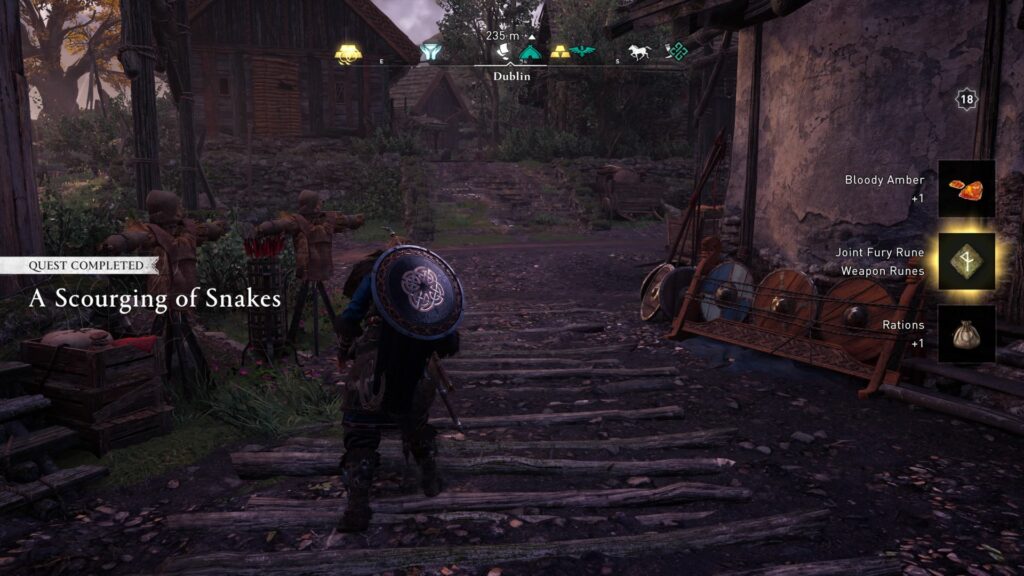 ---
Related posts:
Assassin's Creed Valhalla: The Wages Of War Walkthrough
Assassin's Creed Valhalla: The Mask Of Diplomacy Walkthrough