Winchell the Robesfree is a world event located in Grantebridgescire in Assassin's Creed Valhalla.
It's the quest where you'll see a half naked man try to disrupt a clan of nudists. Unfortunately, there's a bug for many players where the clothes do not appear.
Here's a walkthrough of Winchell the Robesfree in AC Valhalla.
Talk to the half naked man
To begin the quest, head to the location shown in the map below, marked by the quest symbol.
The man is located south of Ravensthorpe.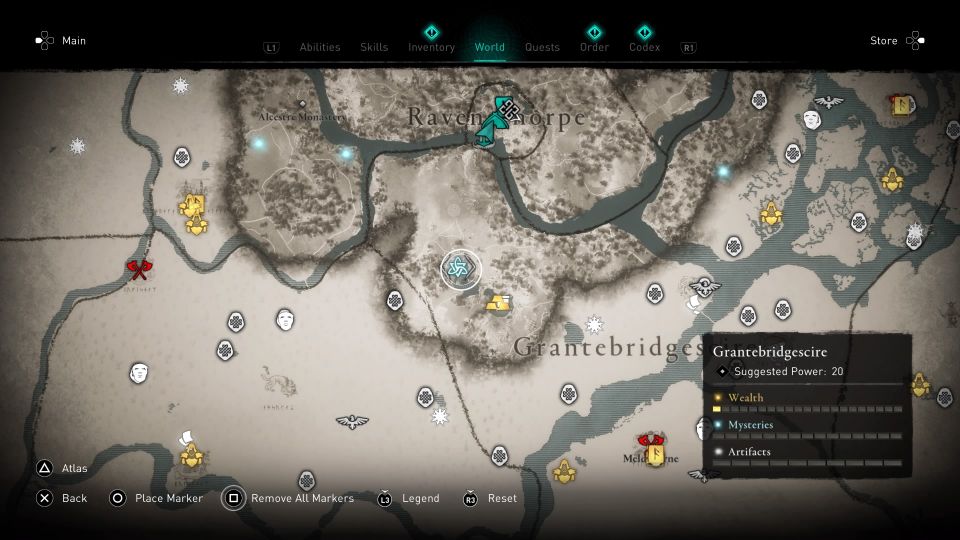 You will see a half naked man standing on a cliff shouting. Talk to him and he'll tell you about the group down below who abandoned him.
He wants you to steal their clothes.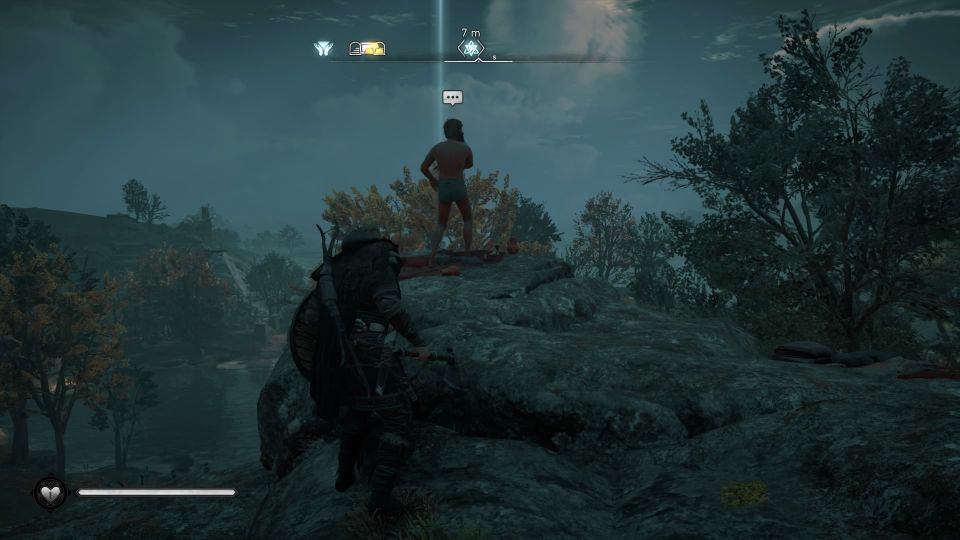 Talk to the lady
Head down to the nudist party and speak to the lady in charge.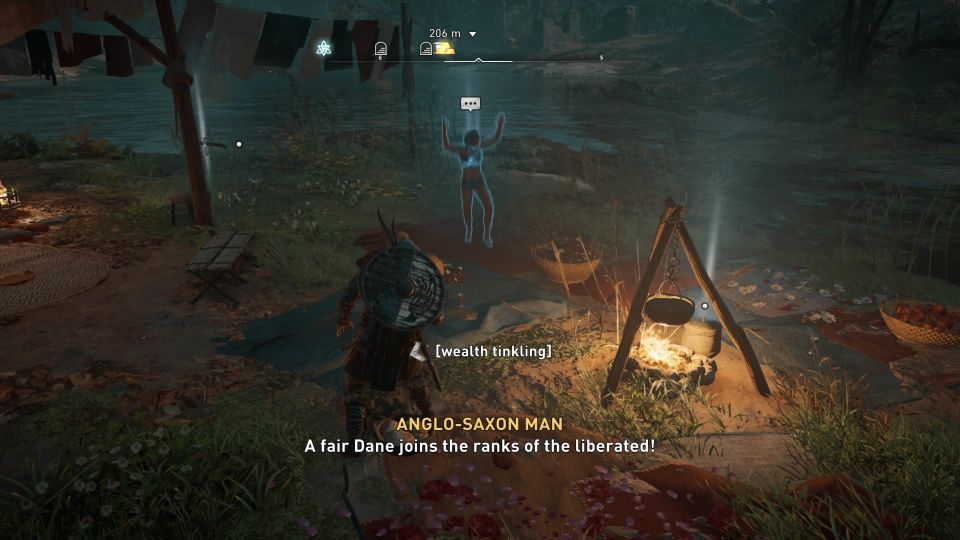 Tell her about Winchell and she'll explain why they left him behind.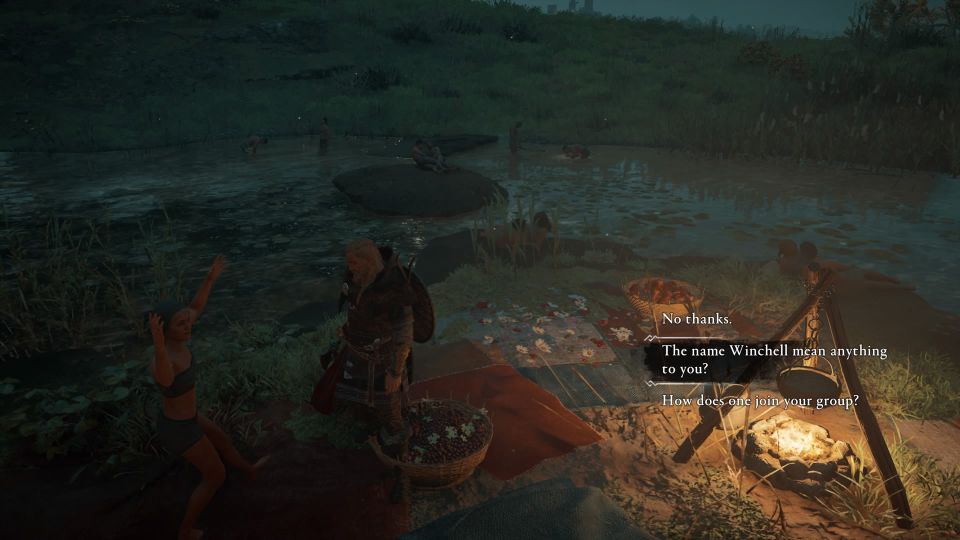 Steal their clothes
Here's where the quest-breaking bug is. You're supposed to see a crate just beside the table. Many players including myself do not see a crate in our playthrough.
If you do get the crate, carry it and run away.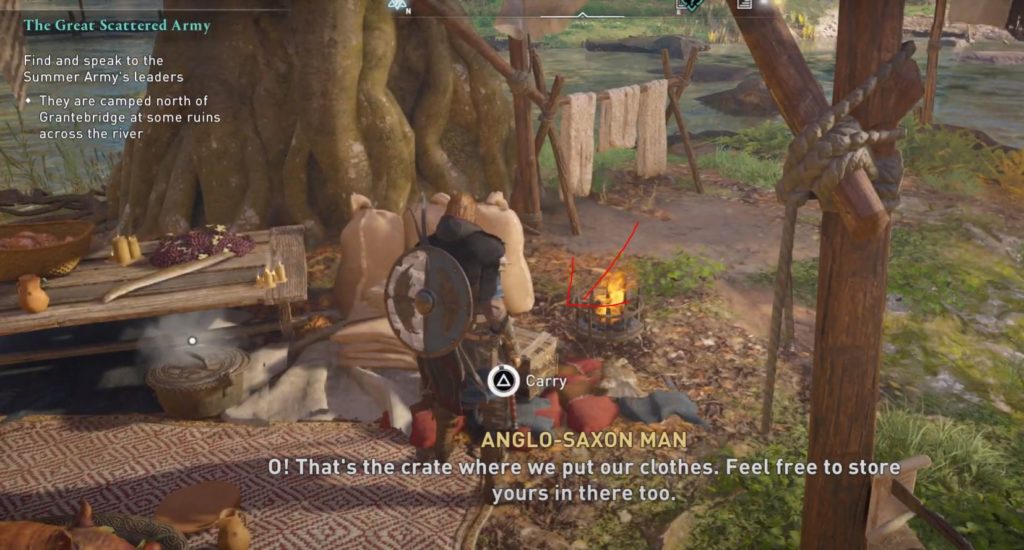 Head back to the nudist man at the top of the cliff. Place the crate containing clothes at his tent to complete the world event.
---
Related posts:
Assassin's Creed Valhalla: Path To The Wind-Blue Walkthrough
Assassin's Creed Valhalla: Degolas The Beautiful Walkthrough