Forging a Bond is a quest under Asgard in Assassin's Creed Valhalla.
Your task is to head to the dwarves to find a way to bind the wolf.
Here's a walkthrough of Forging A Bond in AC Valhalla.
Suggested power: 90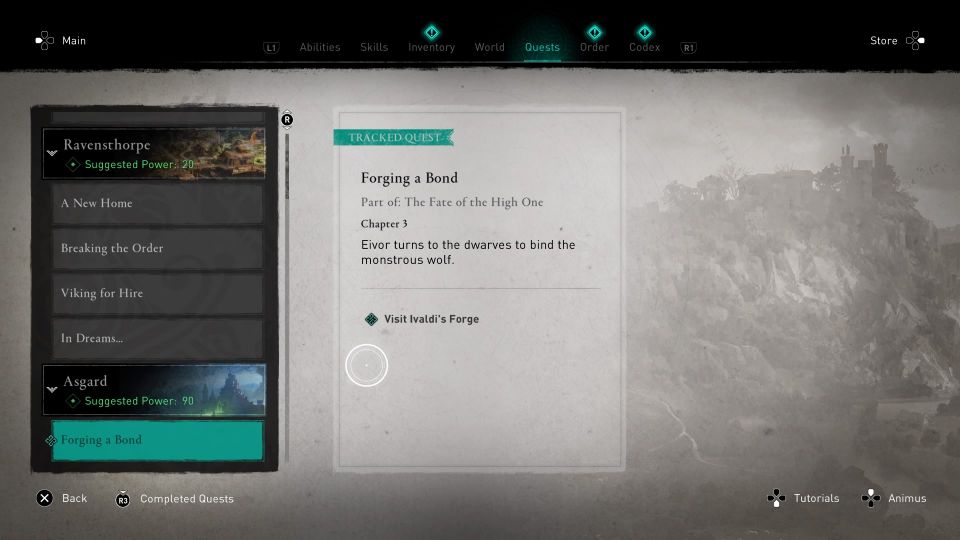 Visit Ivaldi's forge
Head to Ivaldi's forge. The exact location is shown in the map below, marked by the quest symbol.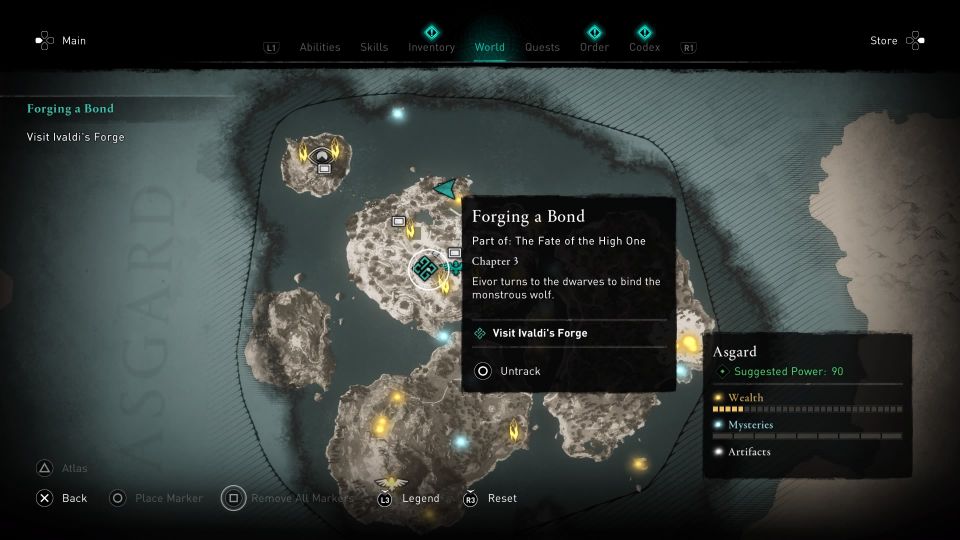 You will see a cave-like entrance. Enter it to meet Ivaldi.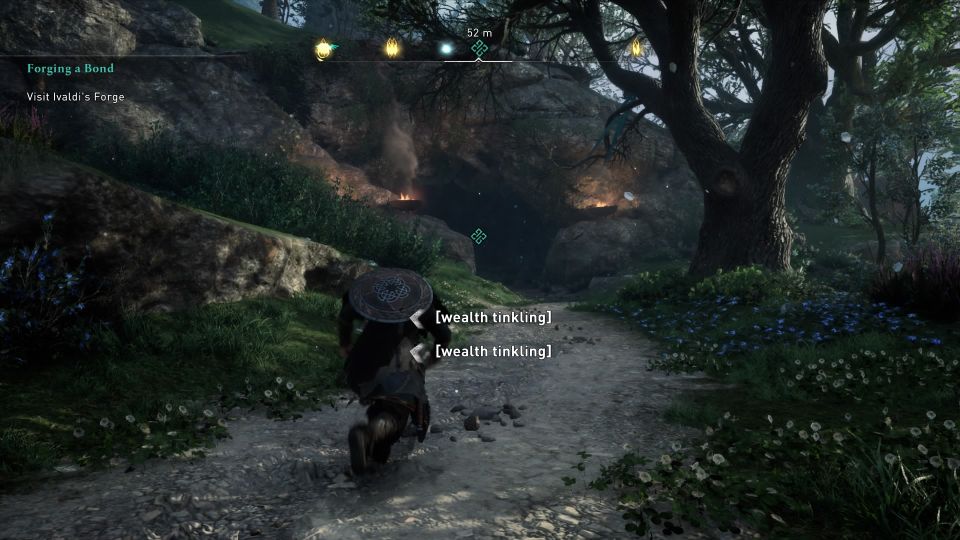 Your freedom or my gratitude
During the conversation, Ivaldi will ask what's in it for him. You can choose either "my gratitude" or "your freedom".
It's probably doesn't have any lasting outcome.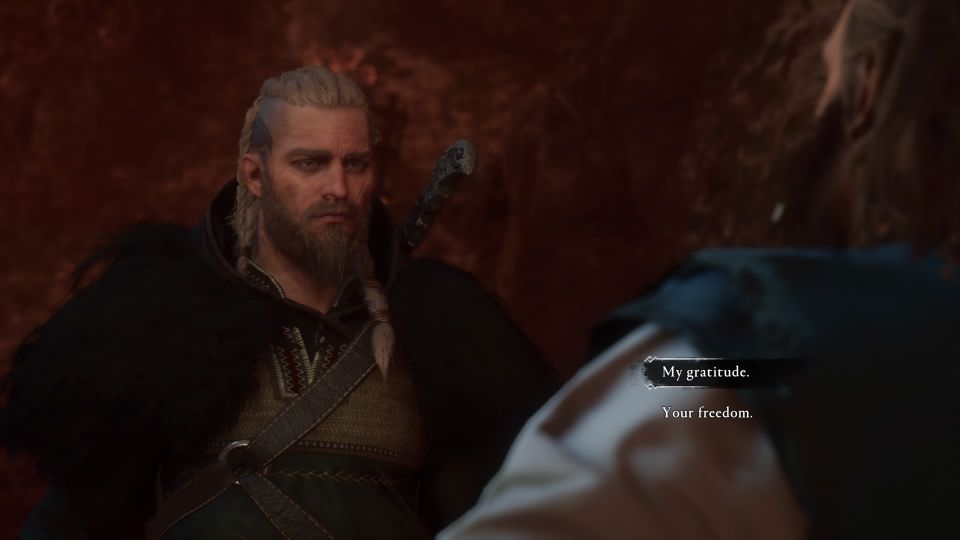 Get the Cat's Footfall and Root
He will ask you to get a cat's footfall and a root from the mountain. You'll have to complete the following quests:
Return to Ivaldi after finishing those quests.
The quest ends here.
---
Related posts:
Assassin's Creed Valhalla: Extended Family Walkthrough
Assassin's Creed Valhalla: Defensive Measures Walkthrough