Where the Stone Falls is a quest under Lincolnscire in Assassin's Creed Valhalla.
Your task is to choose between Hunwald, Aelfgar and Bishop Herefrith due to a tie.
Here's a walkthrough of Where the Stone Falls in AC Valhalla.
Suggested power: 160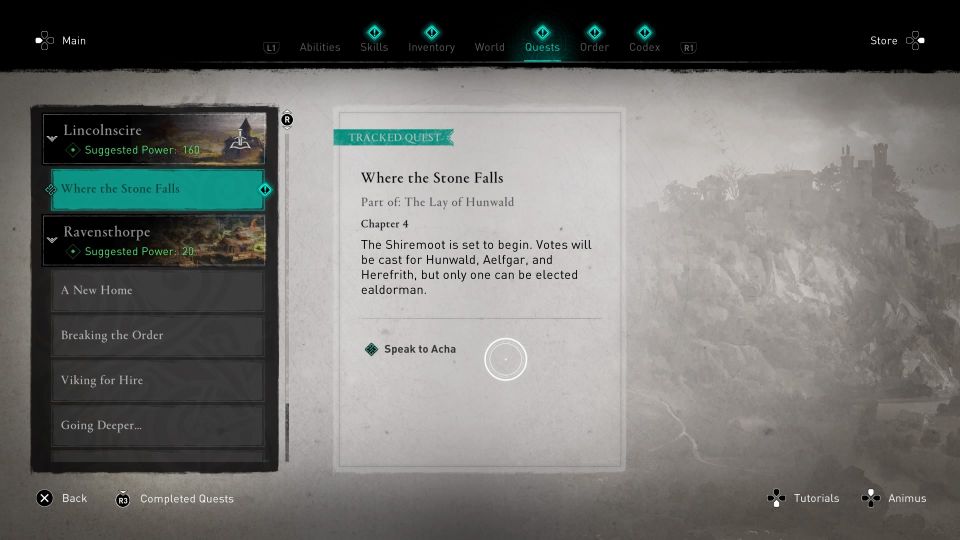 Speak to Acha
To begin the quest, return to Acha in Lincoln. The location is marked in the map below.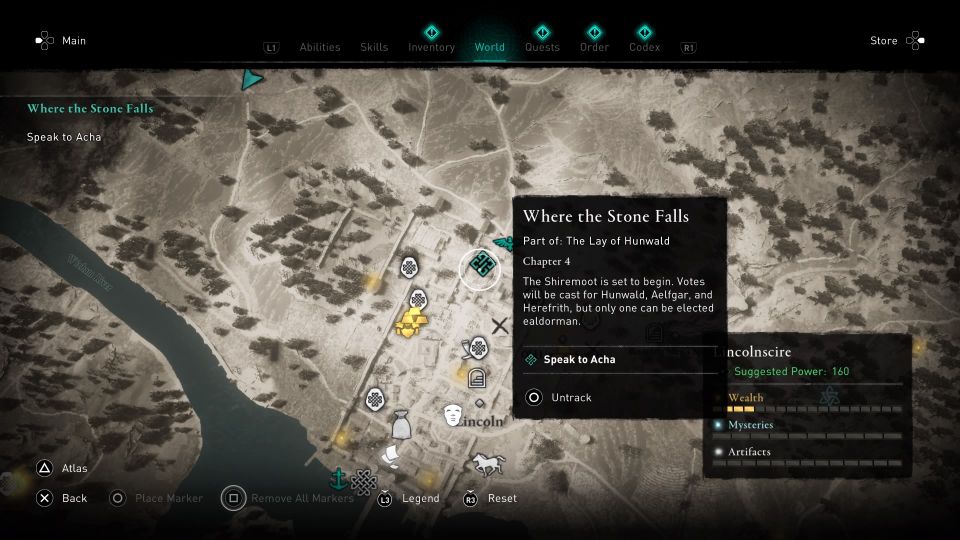 You will see her standing in front of the hall. Talk to her to proceed.
Aelfgar, Hunwald or Herefrith?
Due to a tie between the votes, you have to be the tie breaker.
You can either choose Hunwald, Aelfgar or Herefrith.
The best choice is either Hunwald or Aelfgar as they seem to be good men, but both lacking in a way. If you choose Hunwald, he will be the ealdorman but will not join you as a member of your settlement.
If you choose Aelfgar, Hunwald will be disappointed but joins you later in your Ravensthorpe settlement, together with his lady.
Do not choose Herefrith because he is actually a member of the Order of the Ancients.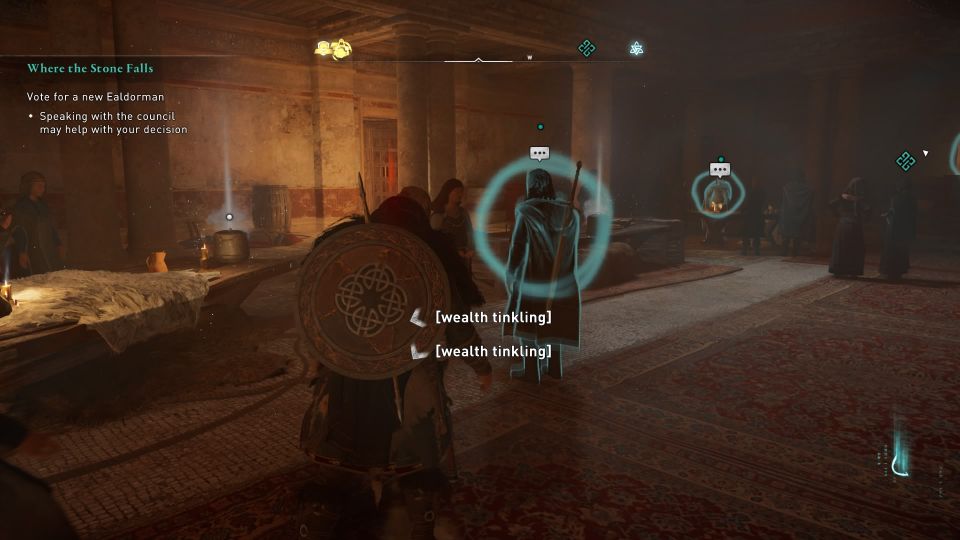 Once you've decided, go to the middle to make a pick.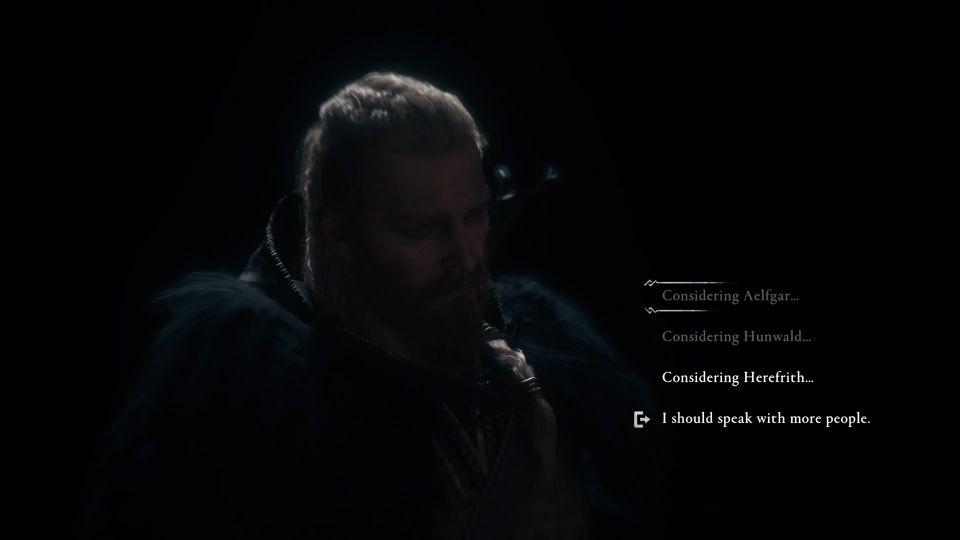 Eliminate Herefrith's guards
After choosing either Aelfgar or Hunwald, Herefrith will be angry and brings his guards into the hall. This is where he reveals himself to be a member of the Order.
Kill all of Herefrith's guards.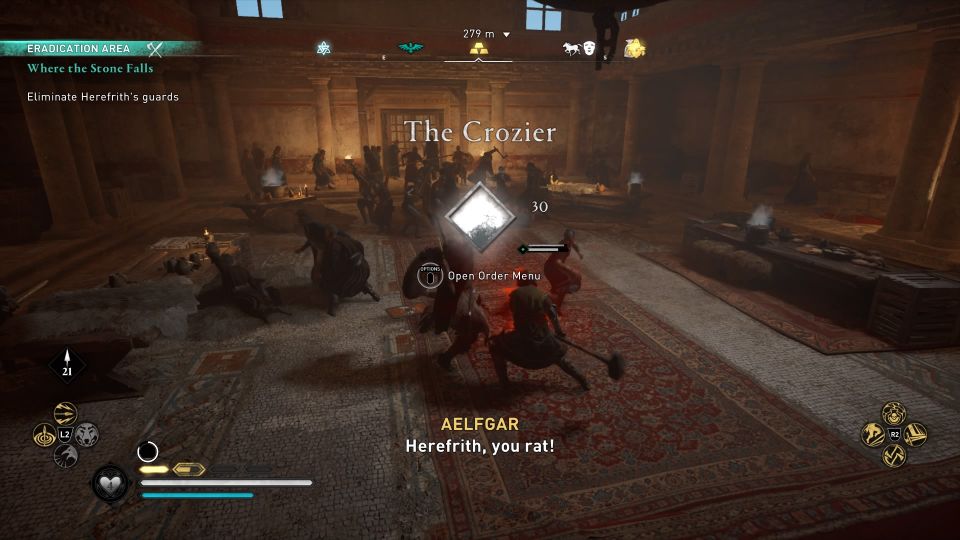 The quest ends here.
---
Related posts:
Assassin's Creed Valhalla: The Thegn Of Lincoln Walkthrough
Assassin's Creed Valhalla: Salve For A Fresh Wound Walkthrough