The Last Leaf of Fall is a world event in Ledecestrescire in Assassin's Creed Valhalla.
Your task is to console a girl who seems to be waiting for her father to return.
Here's a walkthrough of The Last Leaf of Fall in AC Valhalla.
Talk to Mae
The Anglo-Saxon child is named Mae. To begin the world event, talk to her.
She is located southwest of Alcestre Monastery, as shown in the map below.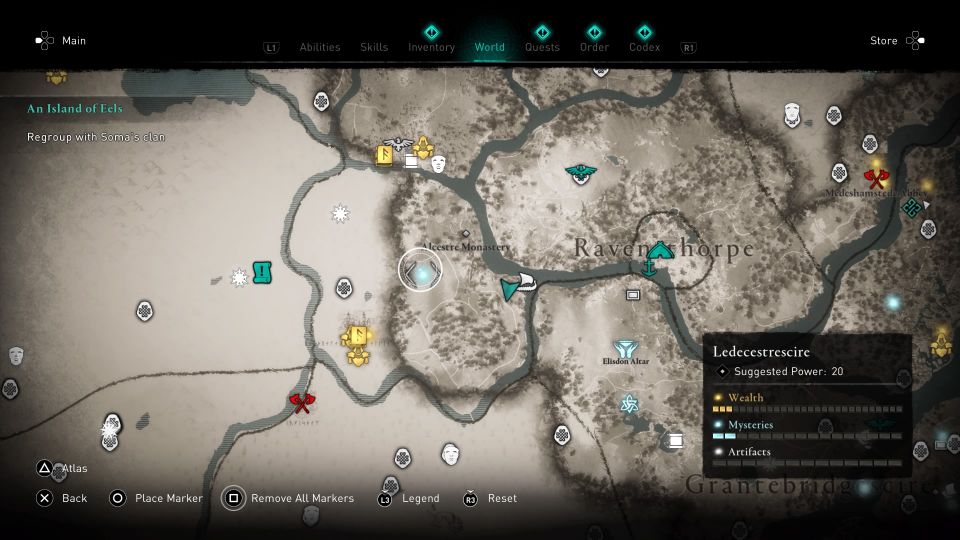 You will see her under a dried-up tree. Talk to her to begin.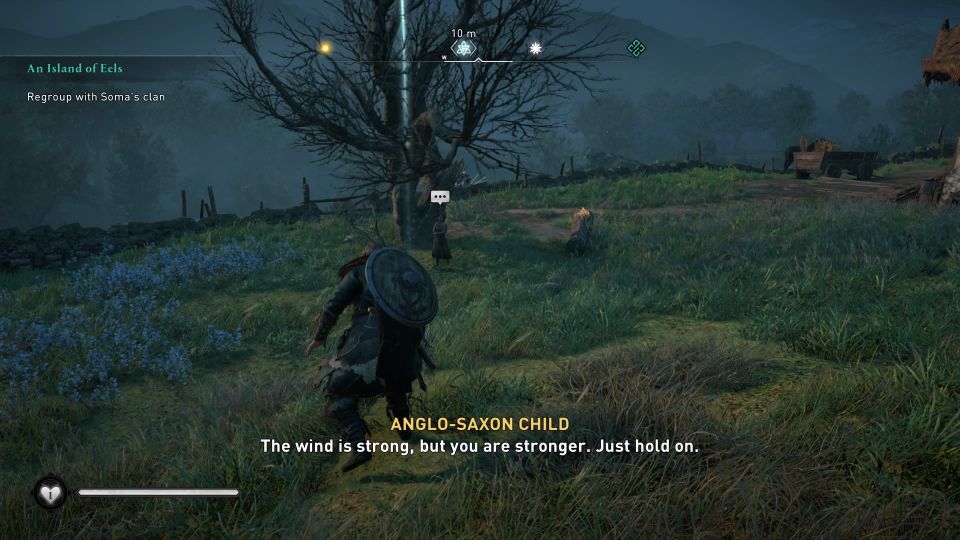 During the conversation, you can either ask her to move on / tell the truth or say that you believe her father will return.
I chose the first option but it ended up with Eivor telling her to move on anyways.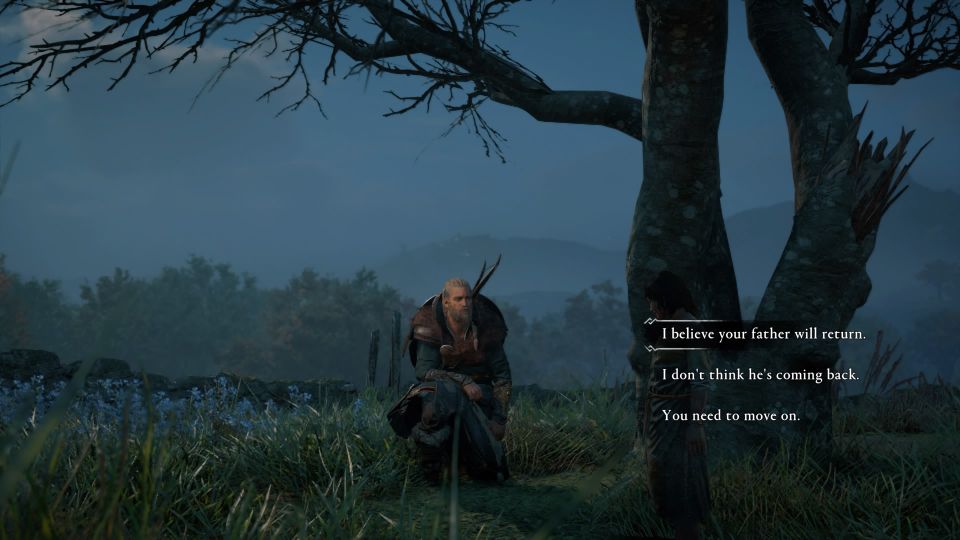 Hit the tree
She'll still be waiting at the tree. Hit the tree and the last leaf will fall.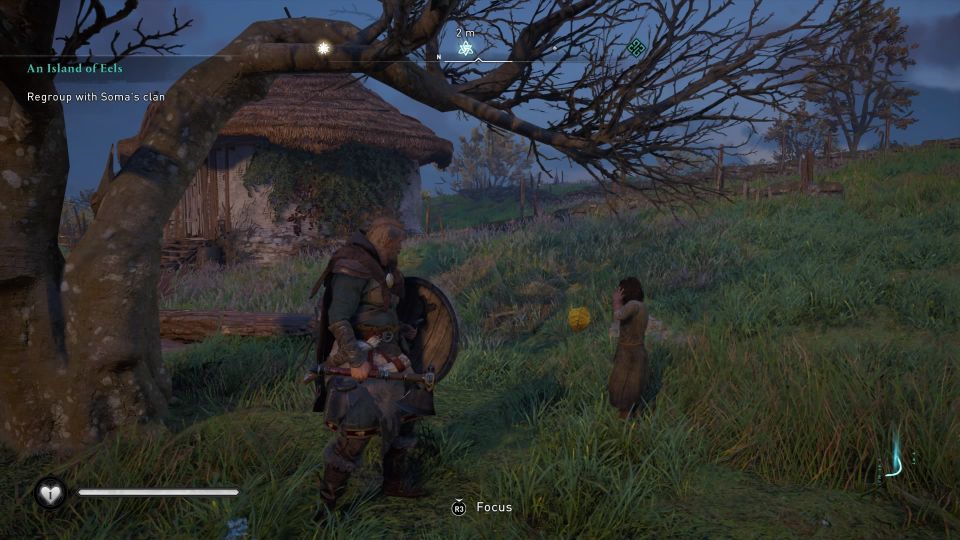 The world event completes here.
You can also pick up the leaf.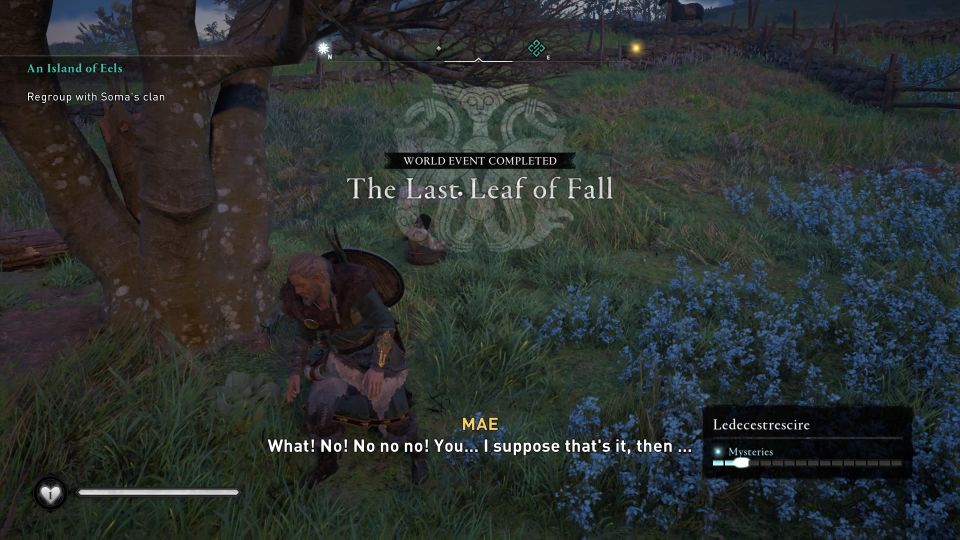 If you enter Mae's hut, you will be able to place the leaf inside, but I'm not sure what difference it makes.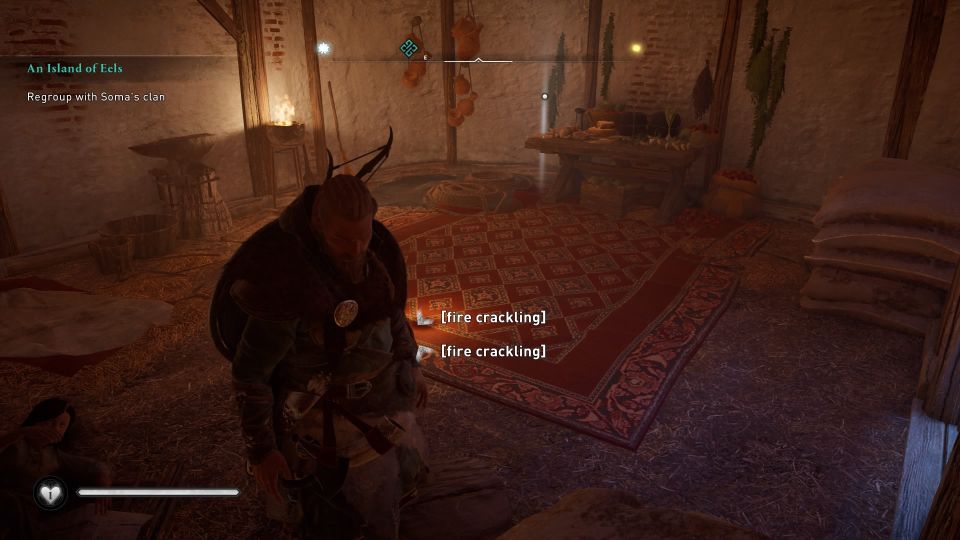 ---
Related posts:
Assassin's Creed Valhalla: A Skald's Lament Walkthrough
Assassin's Creed Valhalla: Where Is The Comb In Rygjafylke?