A Brewing Storm is a quest that unlocks in Ravensthorpe after completing Reporting on Cent in Assassin's Creed Valhalla.
Your task is to defeat Dag after he challenges Eivor to be the temporary leader of the Raven Clan.
Here's a walkthrough and guide of A Brewing Storm in AC Valhalla.
You also have to decide whether to give Dag the axe or deny him the axe later.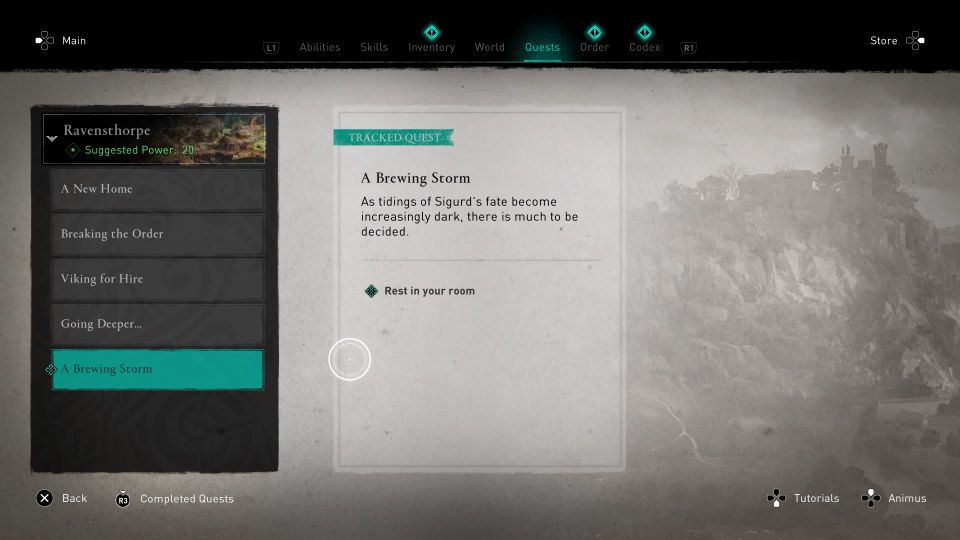 Rest in your room
After speaking to Randvi about finding Sigurd's arm and that Sigurd is still missing, head to your room in the longhouse.
Rest on the bed to proceed.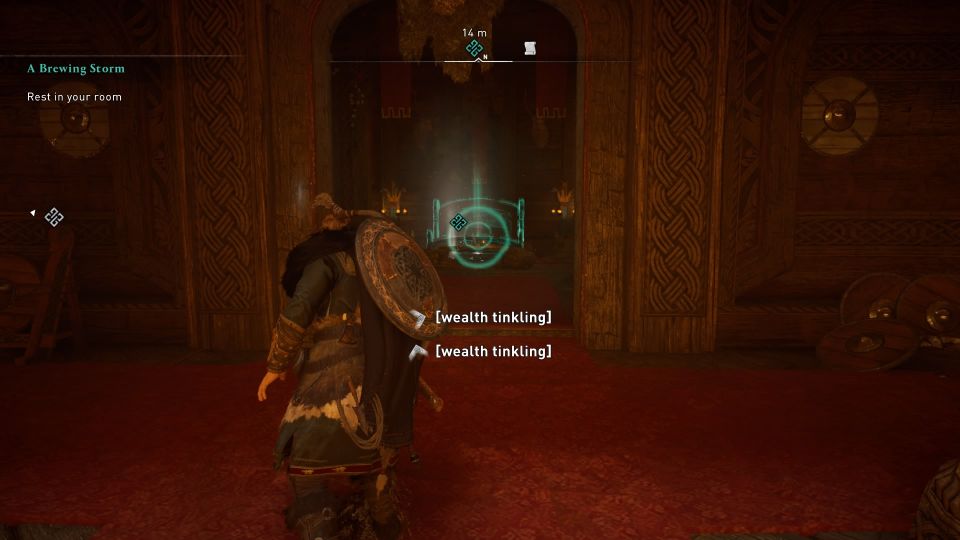 Speak to Dag
In the middle of the night, Dag will call out to Eivor. Speak to him.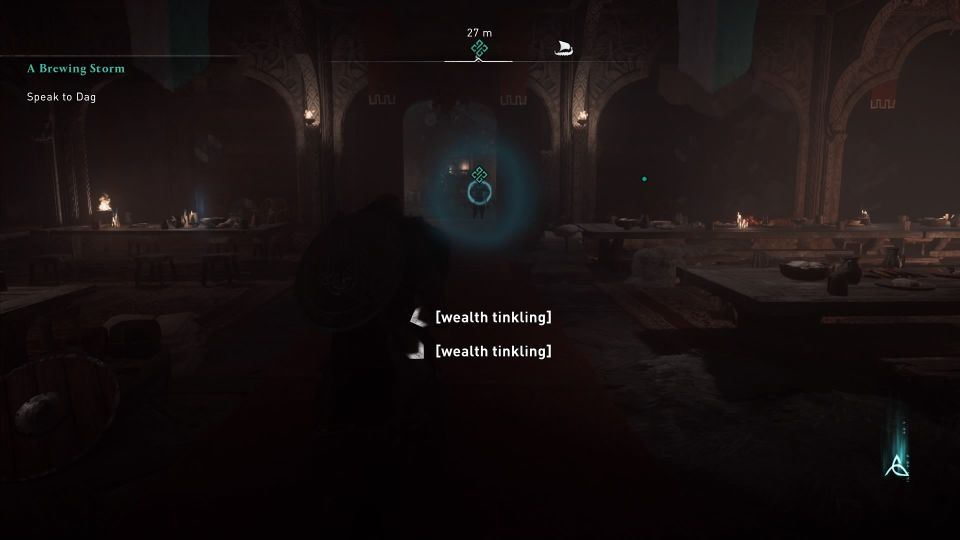 Defeat Dag
Dag who has been angry and dissatisfied with Eivor from the start will make a challenge. Even if you refuse, you have to fight him.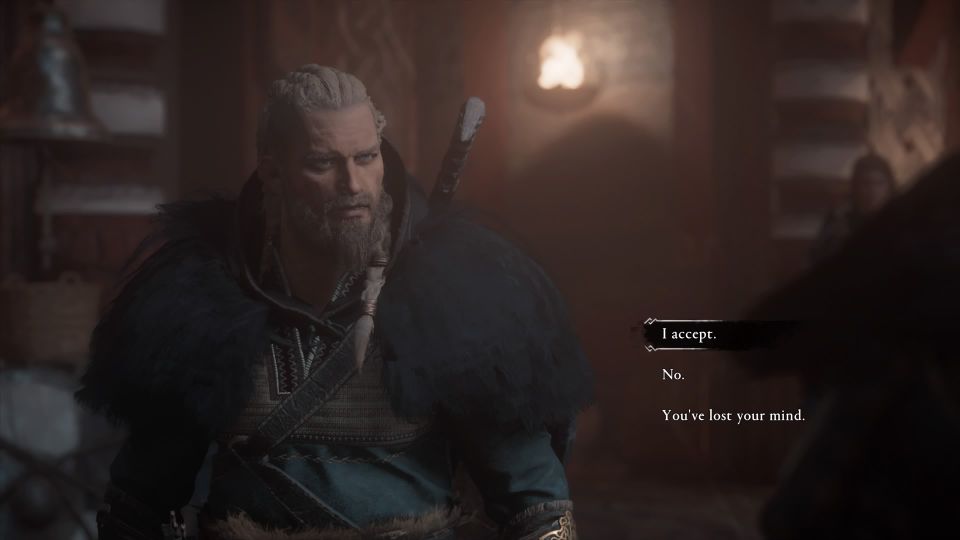 The fight is relatively fine. You can shoot your arrows towards his weak points. You have to hit all three highlighted parts of his body to possibly stun him.
Apart from that, you can parry most of his attacks and he isn't quick.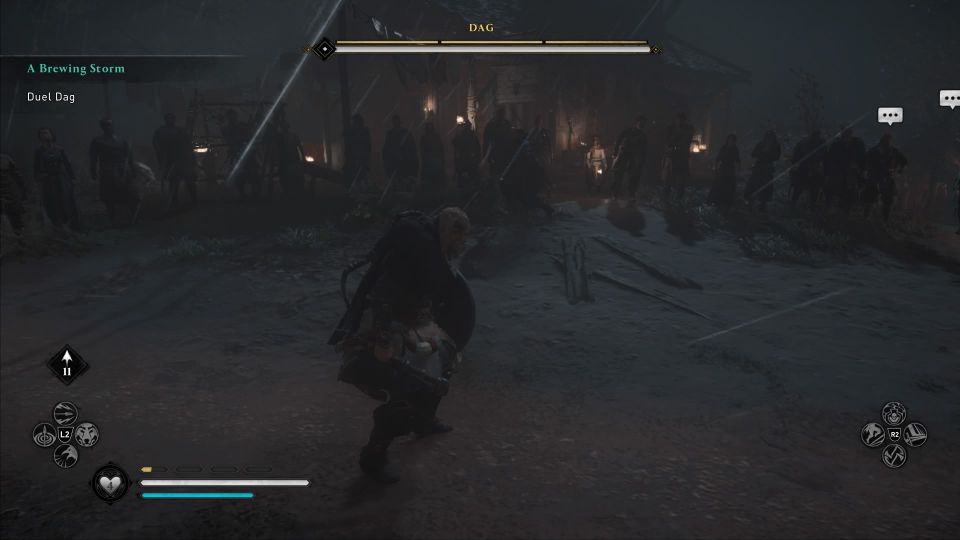 "Give Dag his axe" or "Deny Dag his axe"
After beating Dag, you have to choose whether to give him the axe or not. Giving him the axe means sending him to Valhalla.
If you wish to have a good ending, you have to give Dag the axe. It's one of the choices that matter in this game.
That said, the good ending also depends on the other choices in the story. So if you butcher the choices in other parts of the story, you may not get a good ending as well.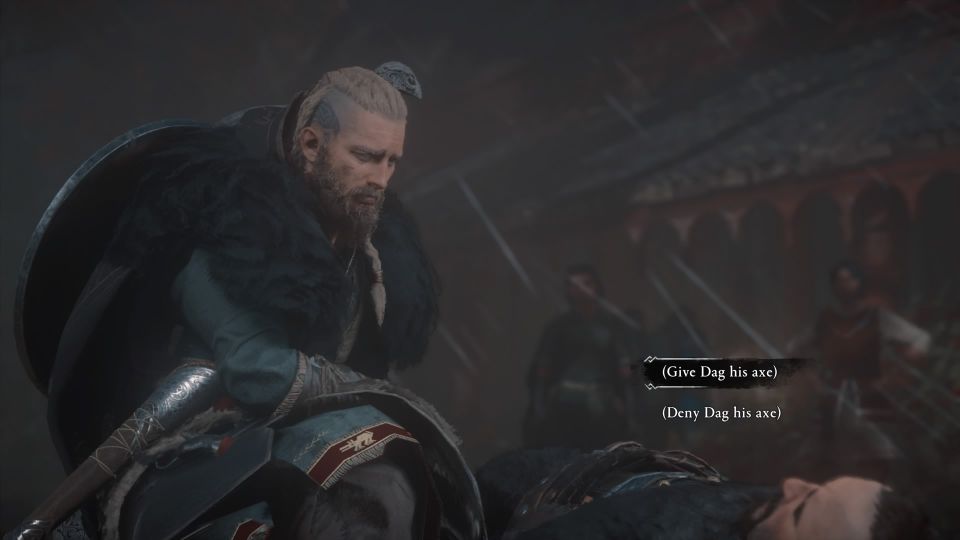 ---
Related posts:
Assassin's Creed Valhalla: Reporting On Cent Walkthrough
Assassin's Creed Valhalla: A Bloody Welcome Walkthrough