Oxeneforda is a town in Oxenefordscire in Assassin's Creed Valhalla.
There's a book of knowledge and a unique equipment within the same town.
Here's how you can get the book of knowledge in Oxeneforda in AC Valhalla.
Head to the location marked on the map below to begin.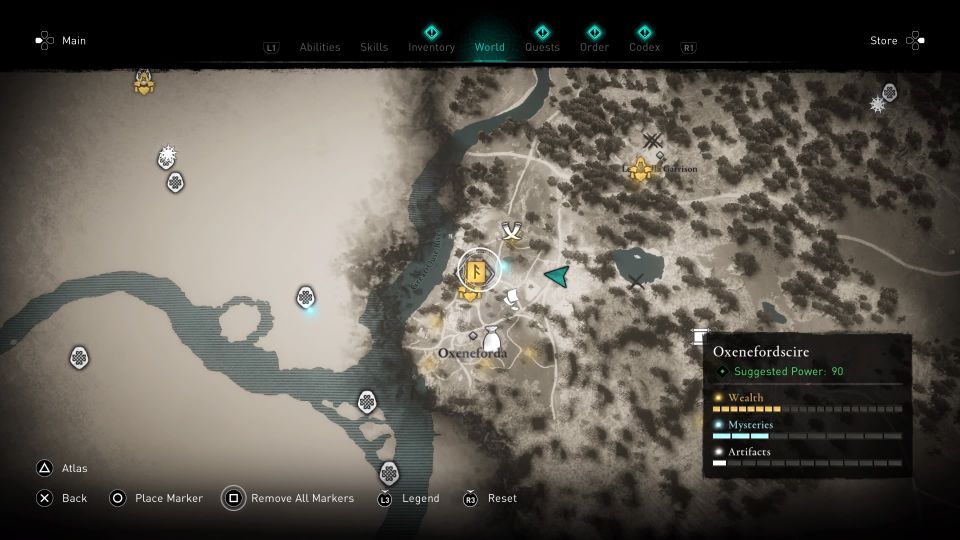 How to get the key
The book of knowledge is hidden inside a tower and the front door is locked. You will need a key.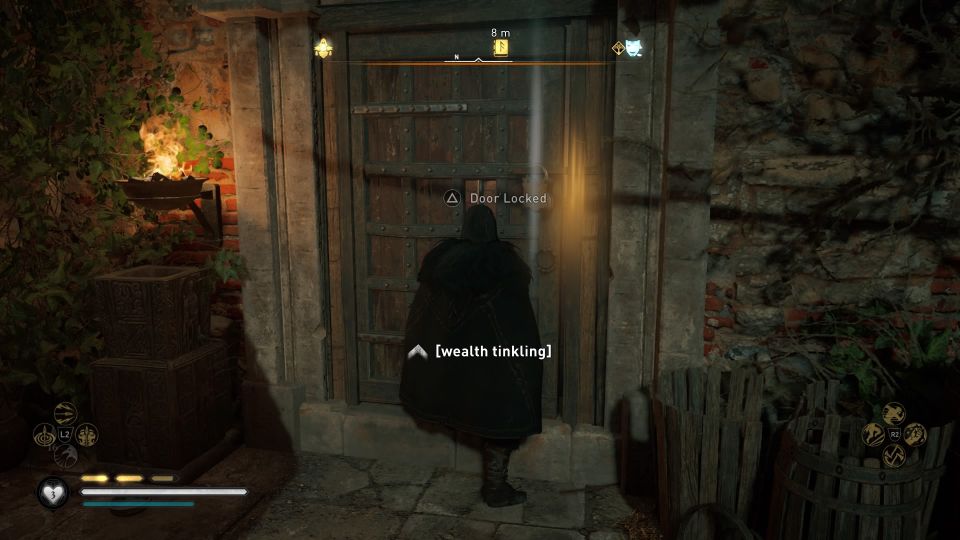 The key is located inside the opposite building. That building is also barred.
Look for a window higher up that can be broken. Destroy the window first and then access the tower from it.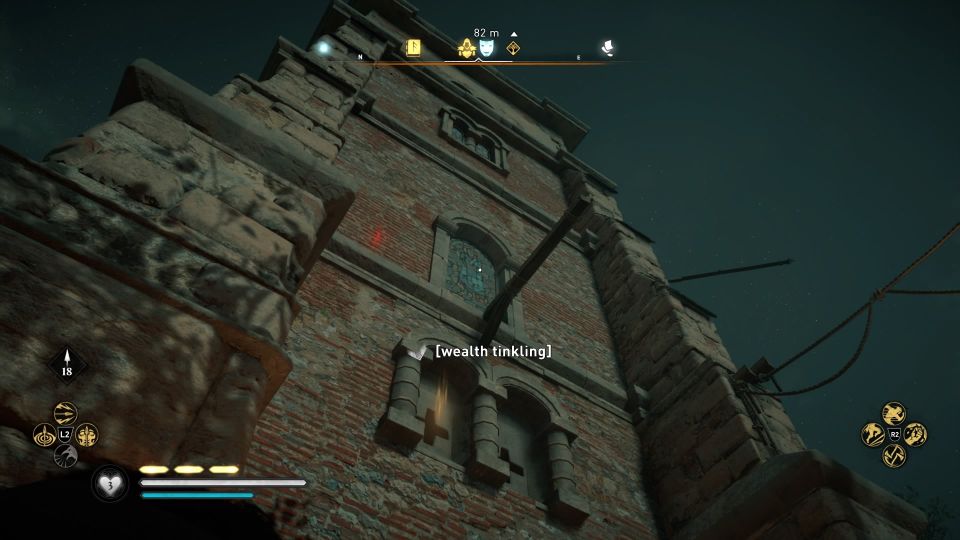 Before you get the key downstairs, you may want to get the unique equipment first.
It's located above you. If you look up, there are wooden planks that are weak. Shoot at them to destroy the planks.
Climb up and you'll find the chest behind a shelf.
The shelf can't be moved yet. Shoot at the chandelier above the shelf and it will drop, breaking some of the objects blocking the shelf. The shelf will then be able to be moved away.
Open the chest to get a Magister's equipment.
After getting it, go back down to the floor you entered initially. You will see a shelf here.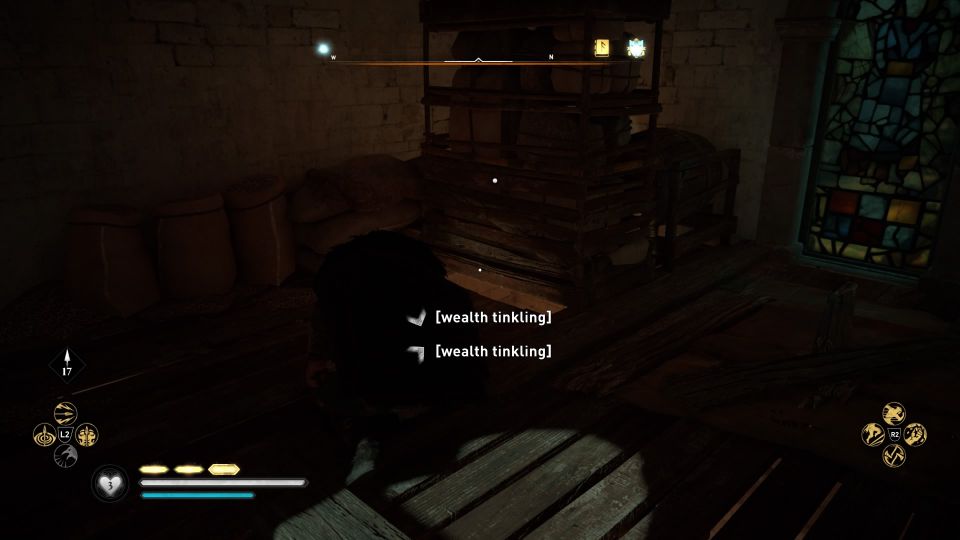 Move the shelf away and jump down.
Collect the key.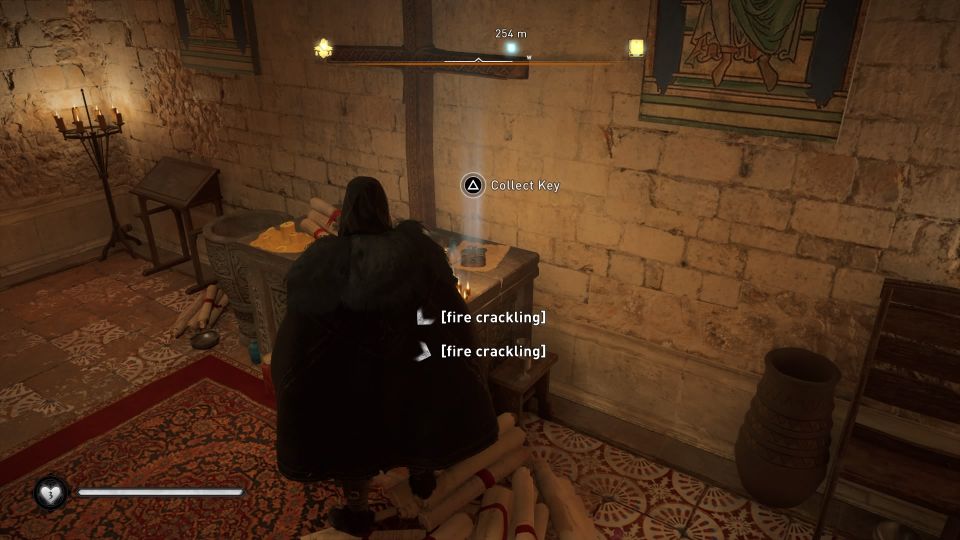 Get the book of knowledge
With the key, you can now enter the tower where the book is.
You will get the Vengeance of Thor ability.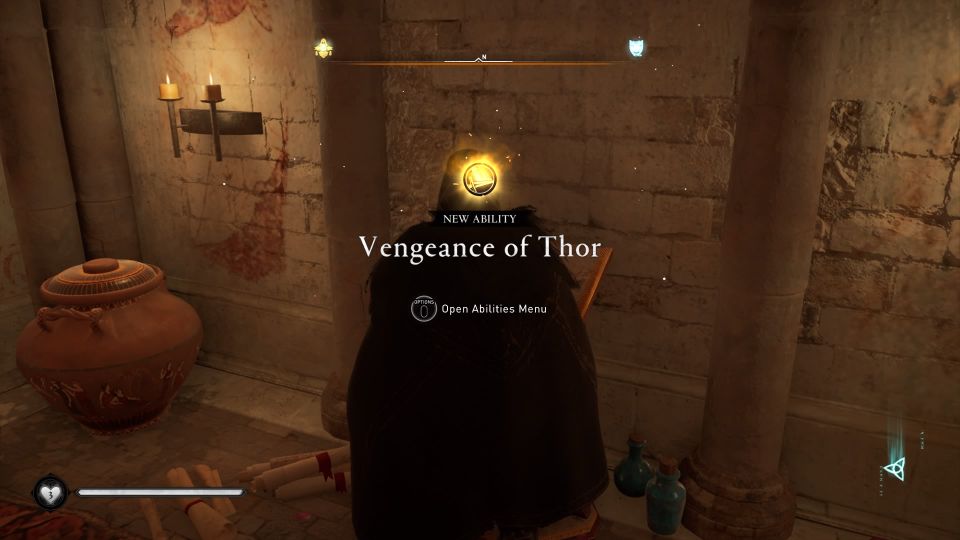 ---
Related posts:
Assassin's Creed Valhalla: Fishing Lesson Walkthrough
Assassin's Creed Valhalla: Nostalgia (World Event Walkthrough)