Gemad-Wulf is a legendary animal in Lincolnscire in Assassin's Creed Valhalla.
Your task is to find and defeat Gemad-Wulf to complete the mystery.
Here's how you can defeat Gemad-Wulf in AC Valhalla.
To begin the fight, get to the location shown in the map below, marked by the animal paw symbol.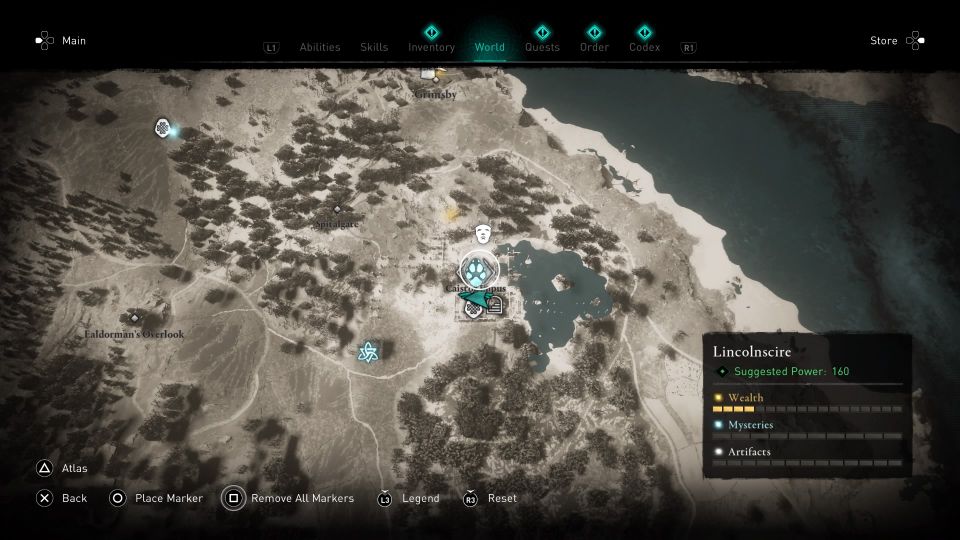 You will see the wolf waiting at the top of the square.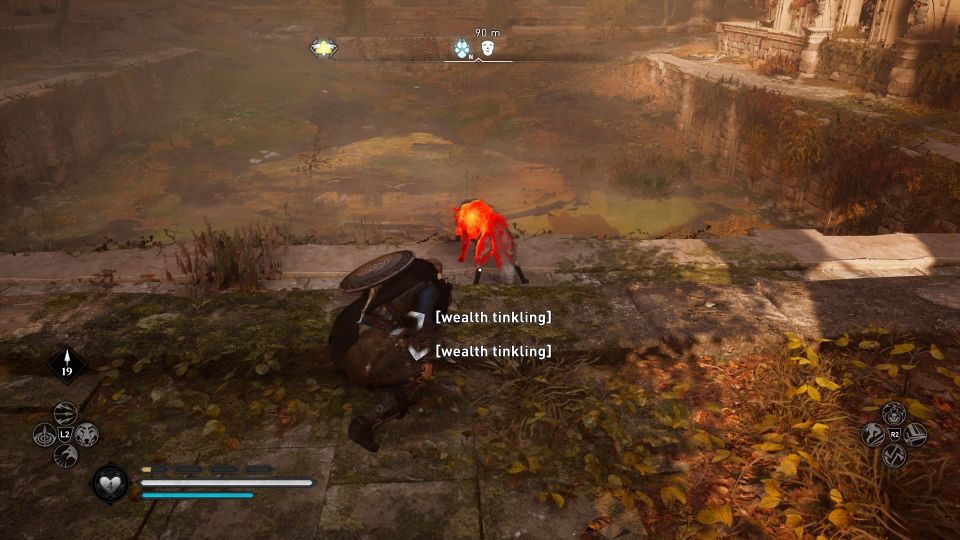 How to defeat Gemad-Wulf
The fight isn't too difficult. To get his armor down quickly, you need to use your bow and target the weak spots.
His weak spots are basically all near the legs.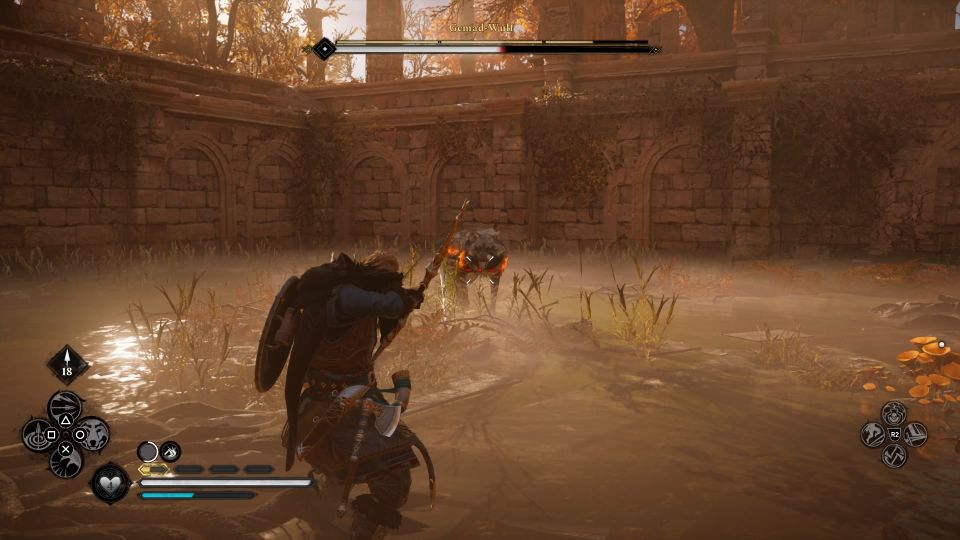 Gemad-Wulf will also howl in battle to summon at least two smaller wolves to aid him.
While distracted, Gemad-Wulf will strike out of nowhere to pin you down.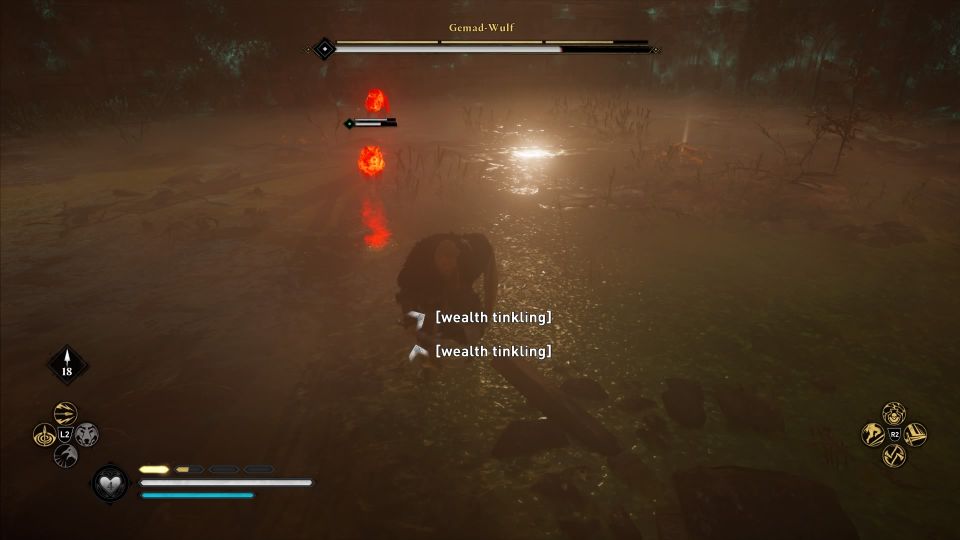 Most of the attacks can be parried however. Just watch out for those red prompts as those can't be parried.
Dodge away if you see the red prompts.
One great skill to have is to slowdown time when you dodge at the perfect timing. This gives you ample time to aim at the weak spots or land hits.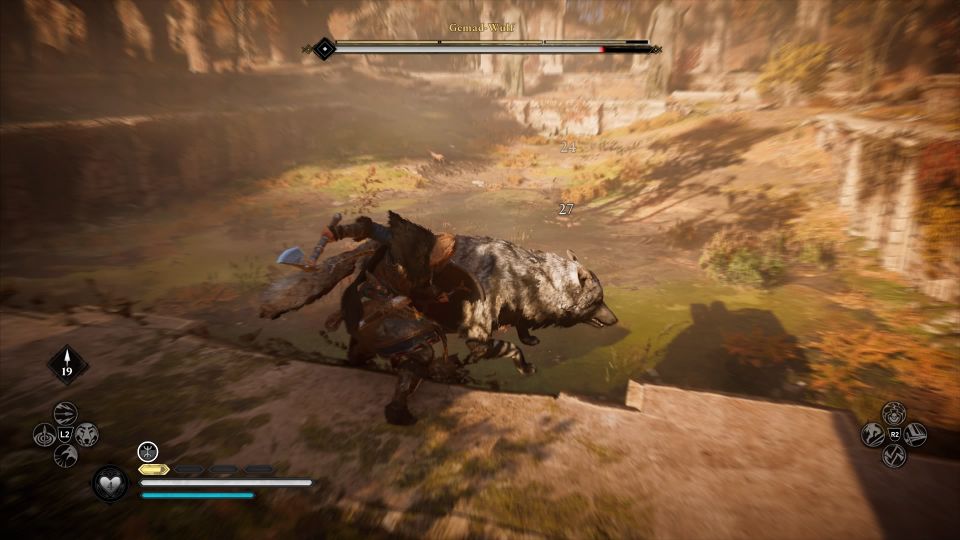 The legendary animal mystery ends here after Gemad-Wulf is dead.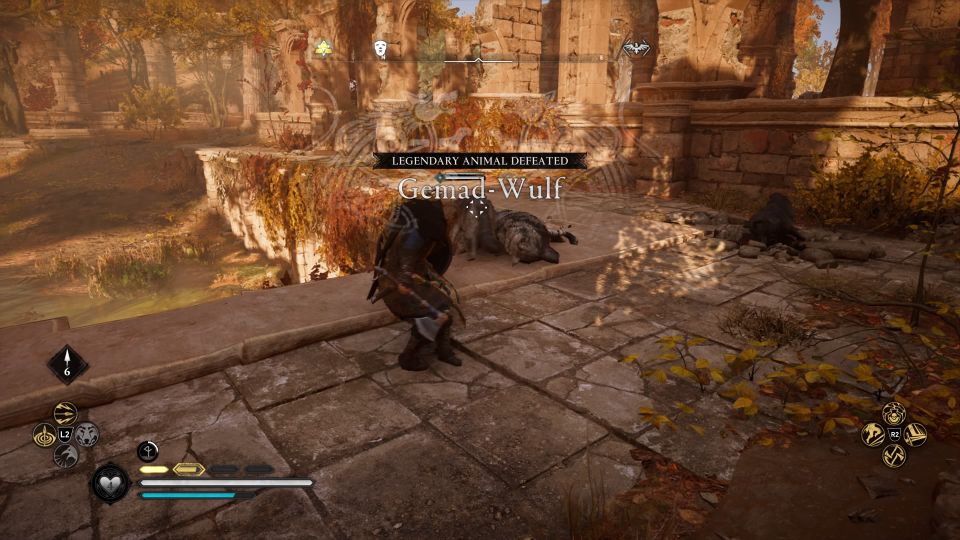 ---
Related posts:
Assassin's Creed Valhalla: The Baker's Plaint Walkthrough
Assassin's Creed Valhalla: Reporting On Lincolnscire Walkthrough