A Sword-Shower in Anecastre is a quest under Lincolnscire in Assassin's Creed Valhalla.
Your task is to attack Anecastre in a frontal assault and kill Herefrith.
Here's a walkthrough of A Sword-Shower in Anecastre in AC Valhalla.
Suggested power: 160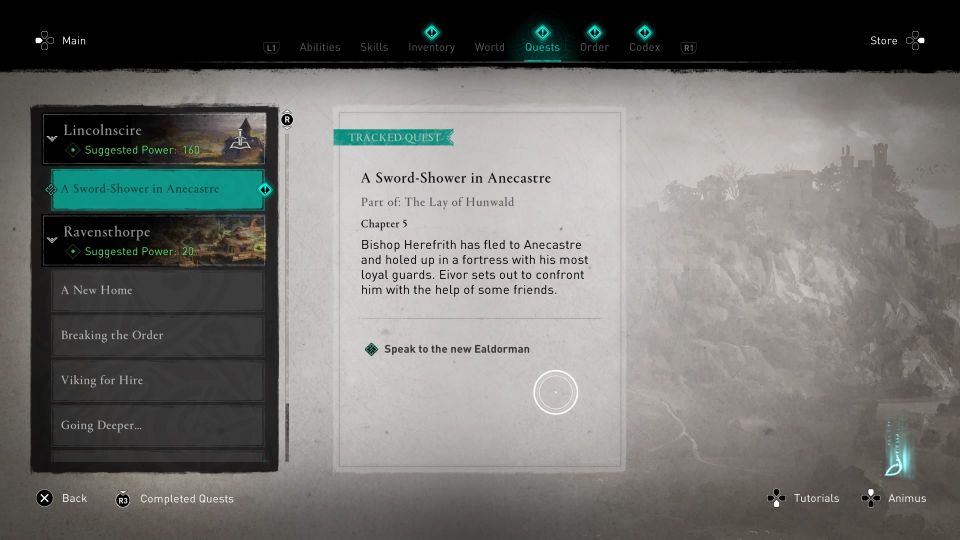 Speak to the new ealdorman
Head to the location shown in the map below, marked by the quest symbol.
Talk to the new ealdorman.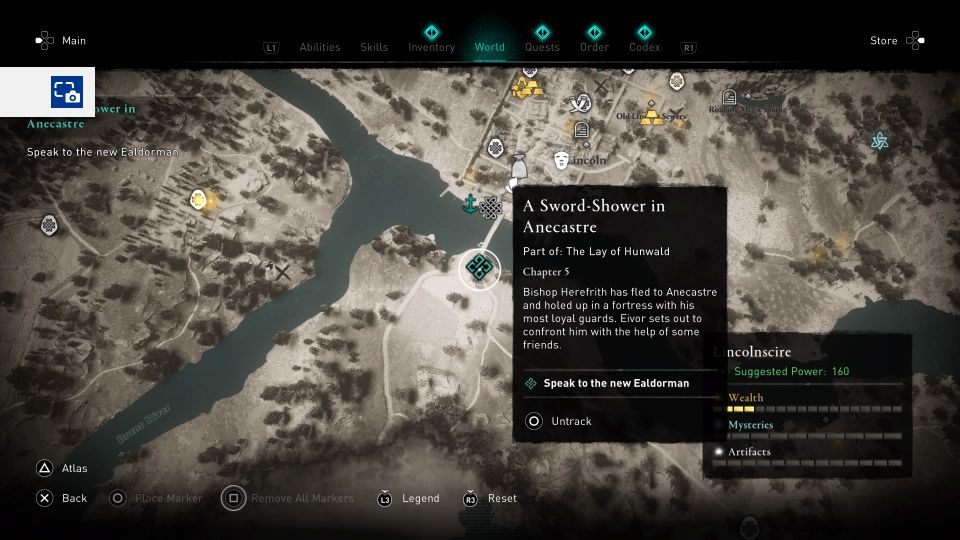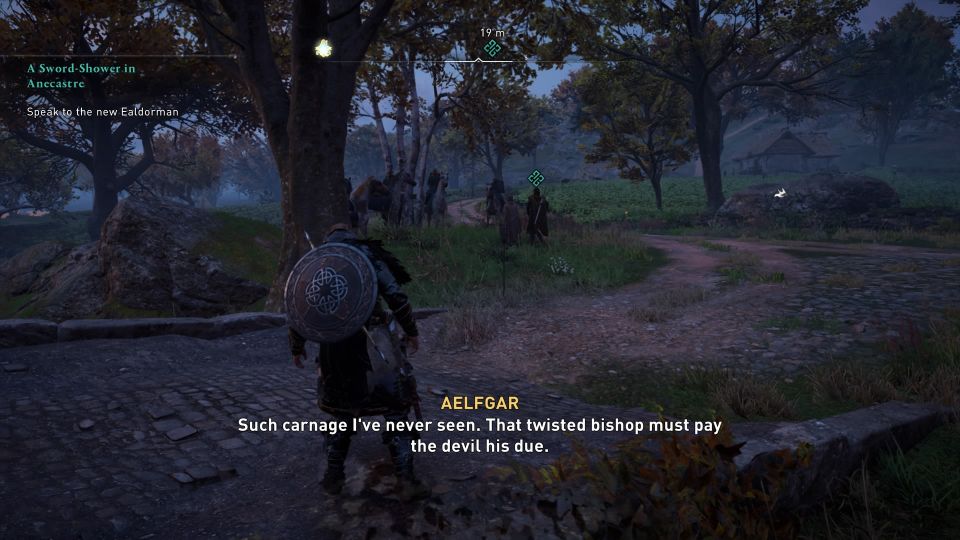 Follow Aelfgar
It's either Aelfgar or Hunwald for you. Just follow the new ealdorman. He'll lead you to the battle camp.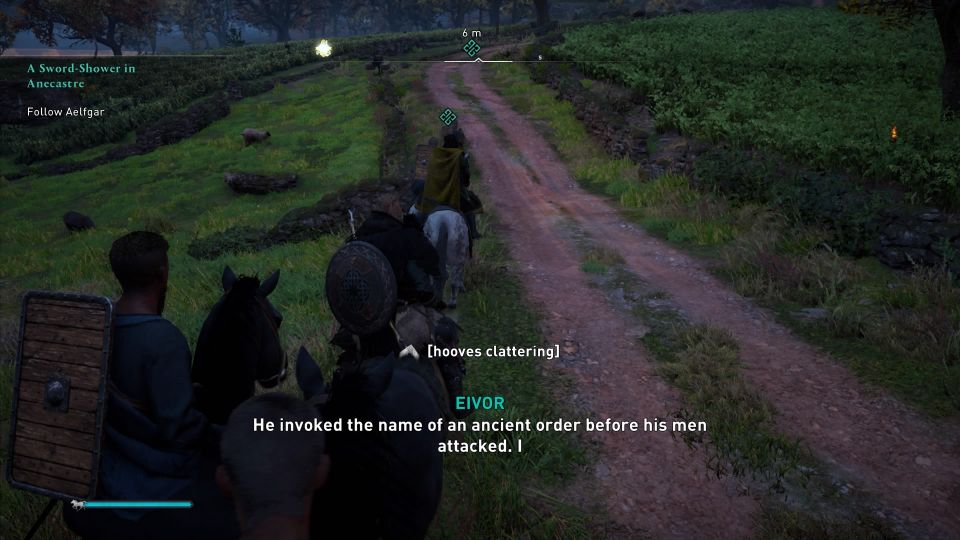 Speak with the captain
Once you're ready to begin the assault, speak to the captain.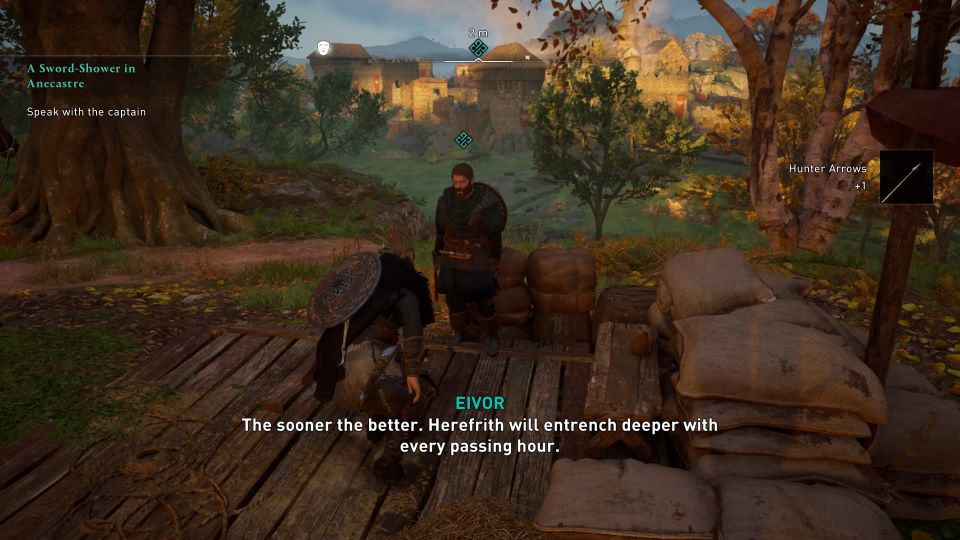 Breach the gates
The first objective is to breach the gates using the ram. You can either help with the ram or help in getting rid of the enemies above.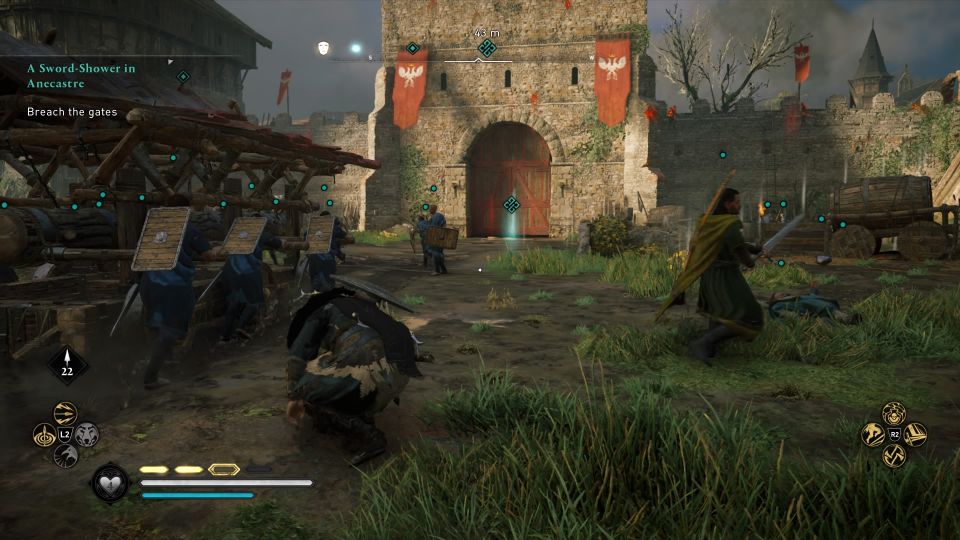 One of the soldiers will put up a ladder on the wall. You can climb up the wall and kill the soldiers above, especially the archers.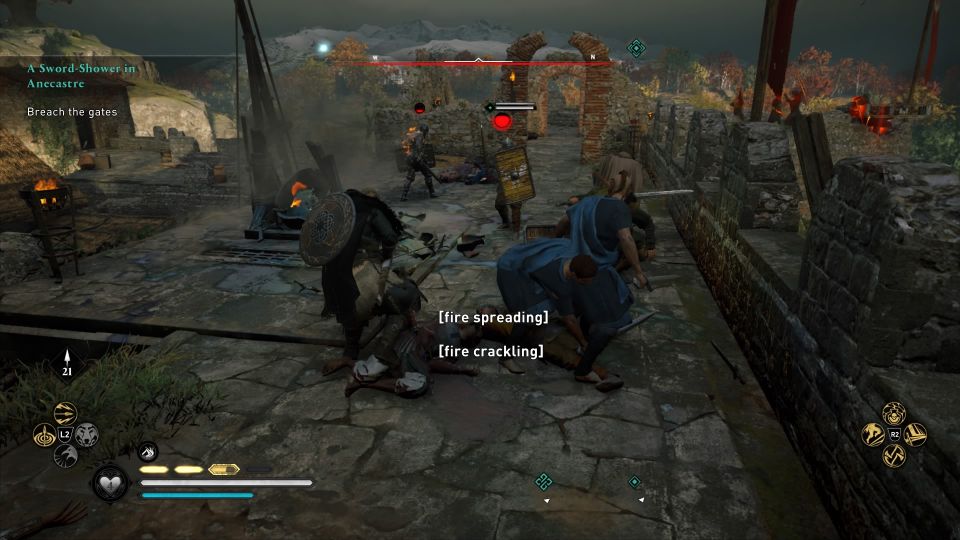 Destroy the blockade
Once the gate is down, destroy the blockade.
You can either use an oil jar or the springald nearby.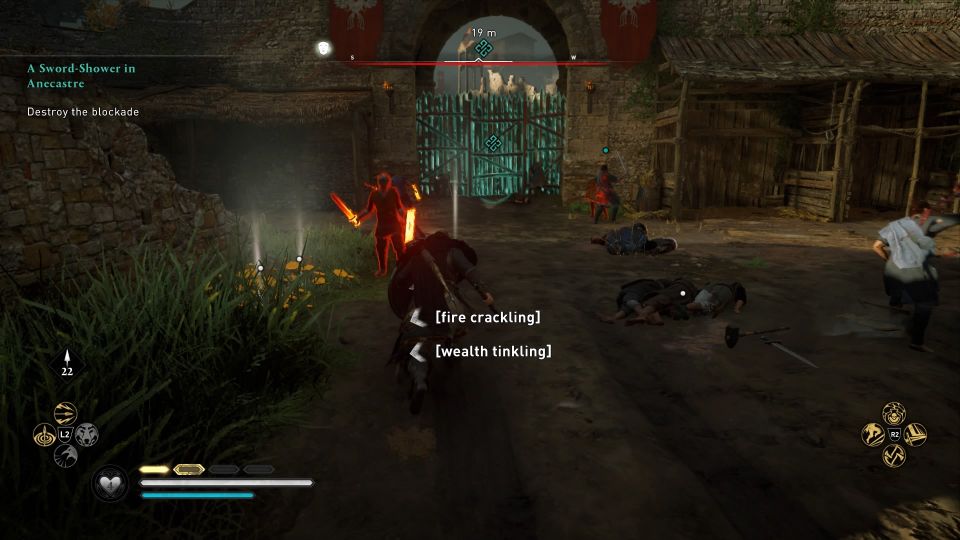 The springald is just in front of the blockade. Shoot at the blockade until it is down.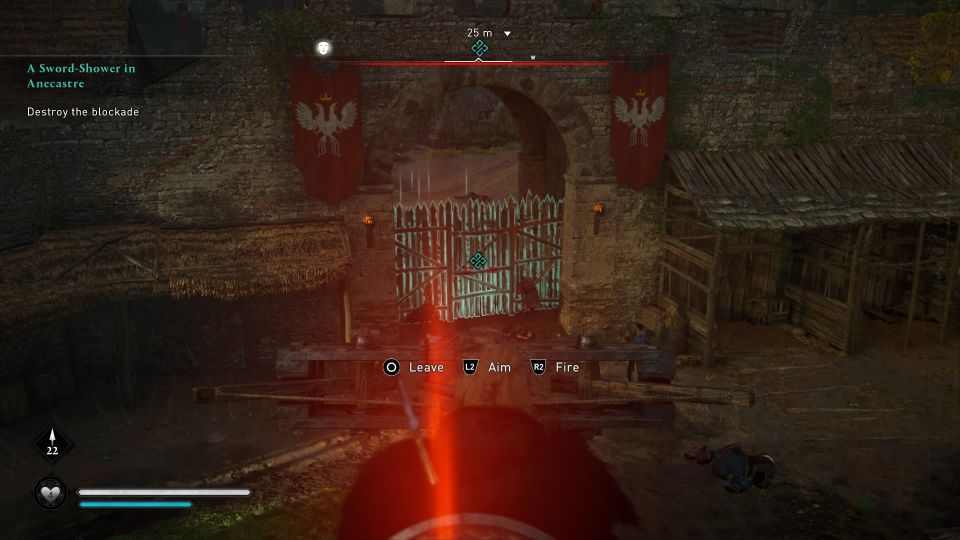 Shoot links to lower drawbridge
At the next section, you have to lower the drawbridge.
To get a clear shot of the links, you can do so from the side or from the fort's wall above.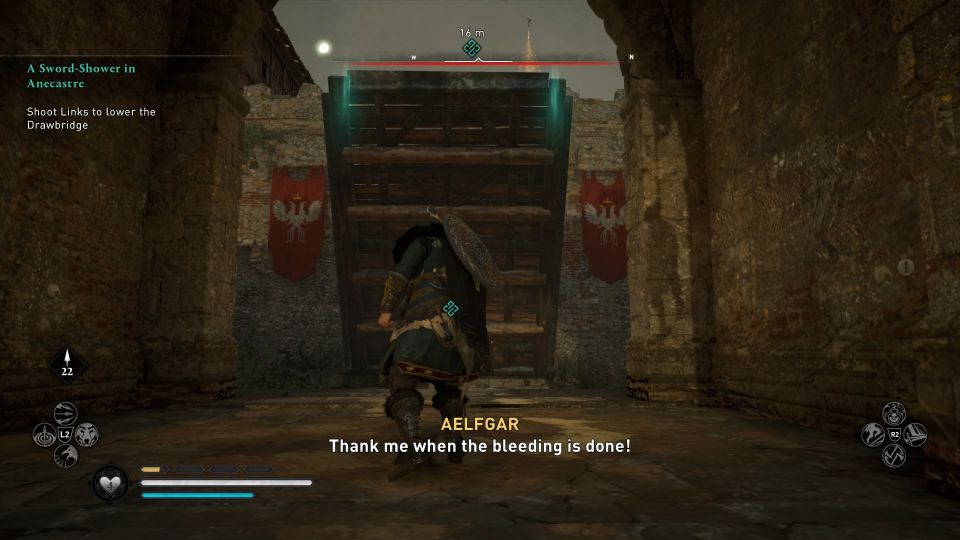 Find and assassinate Herefrith
Finally, you'll reach the last part of the assault.
Herefrith is hiding in the big building.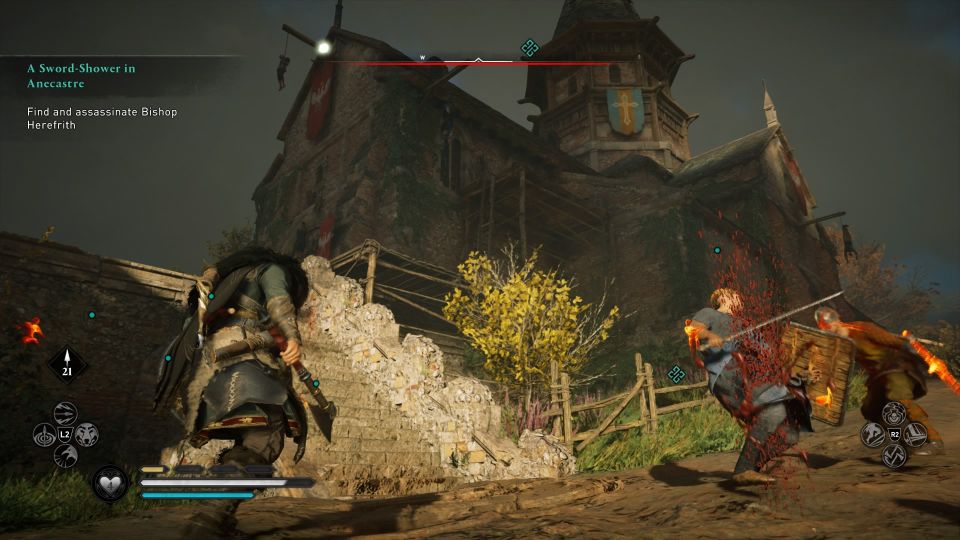 To enter the building, go to the back. There's a platform you can climb.
Destroy the glass window and enter through the window on the upper floor.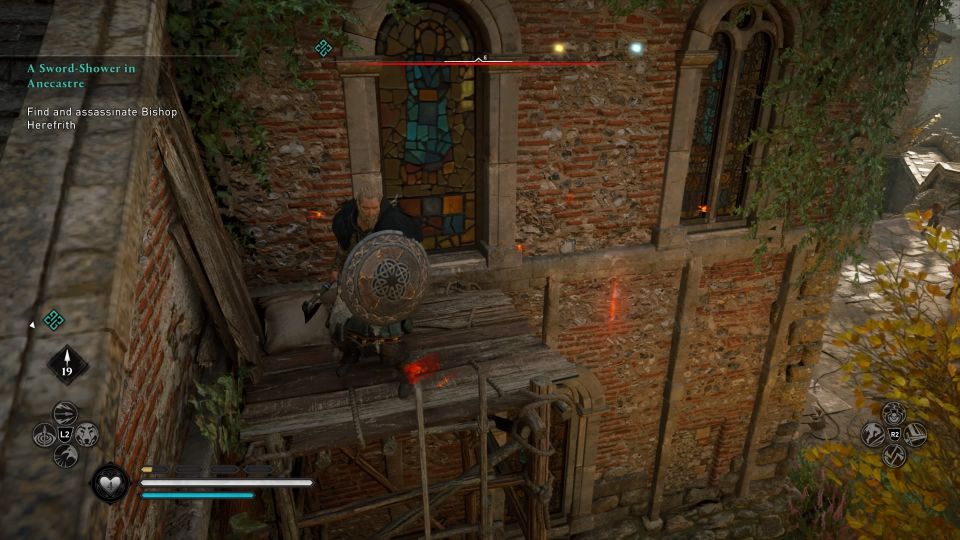 Kill Herefrith inside and confirm kill.
You don't need to eliminate every guard.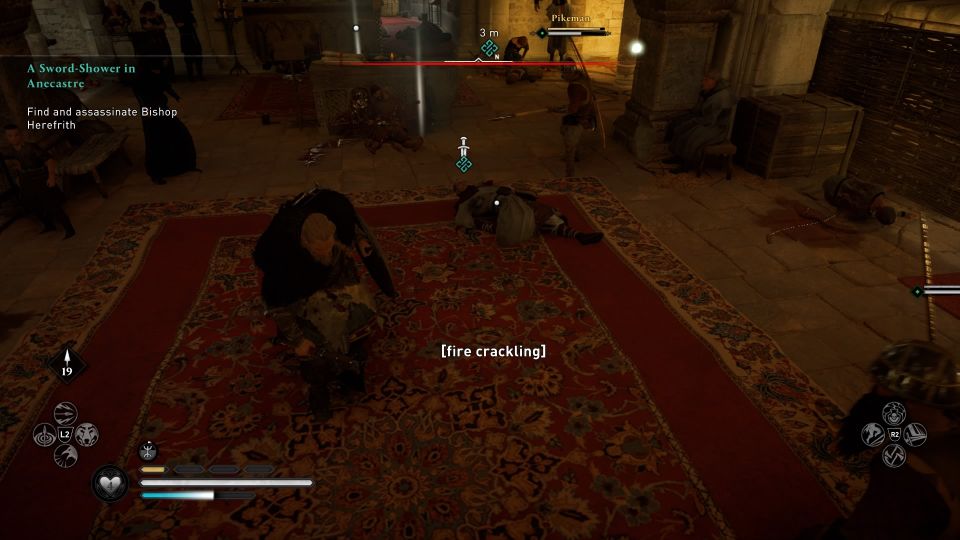 Speak to the ealdorman
After the fight, talk to the ealdorman who is waiting under the big tree.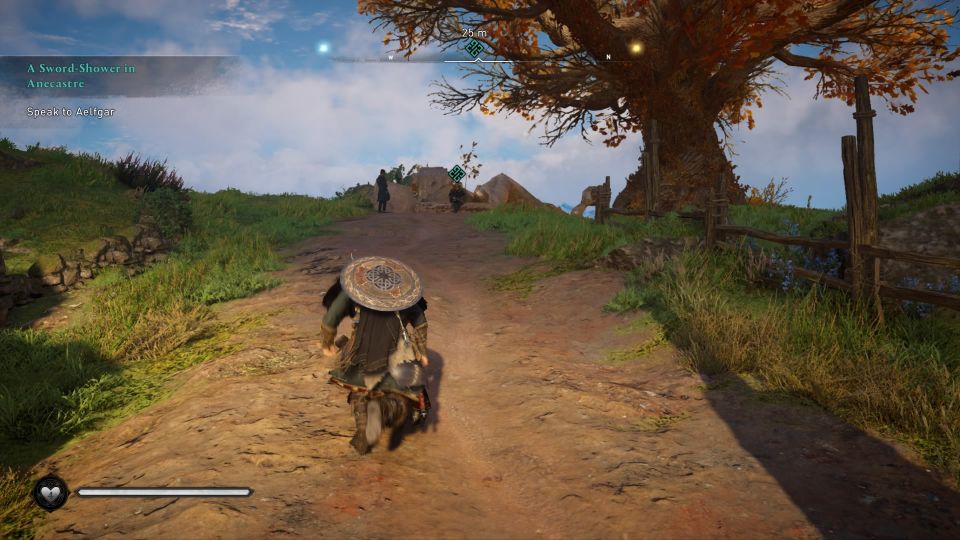 If Aelfgar is the ealdorman, Hunwald and his lady Swanburrow will join you at your settlement in Ravensthorpe.
If Hunwald is the ealdorman, then he won't join you.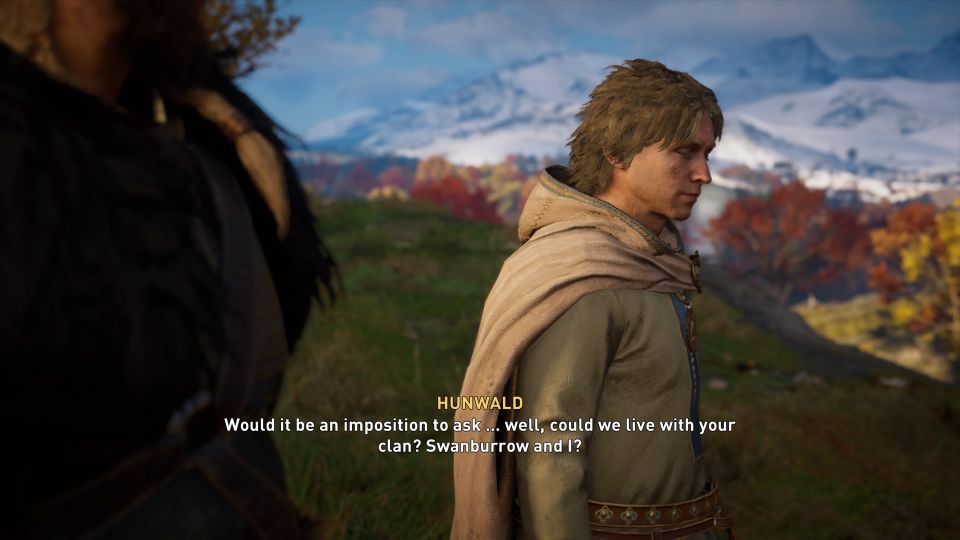 The quest ends here.
---
Related posts:
AC Valhalla Where The Stone Falls (Shiremoot Choice)
Assassin's Creed Valhalla: The Thegn Of Lincoln Walkthrough
Assassin's Creed Valhalla: Salve For A Fresh Wound Walkthrough