Hunter's Repast is a quest under Vinland in Assassin's Creed Valhalla.
Your task is to return to Olav at Sky Fall after defeating Gorm.
Here's a walkthrough of Hunter's Repast in AC Valhalla.
Suggested power: 160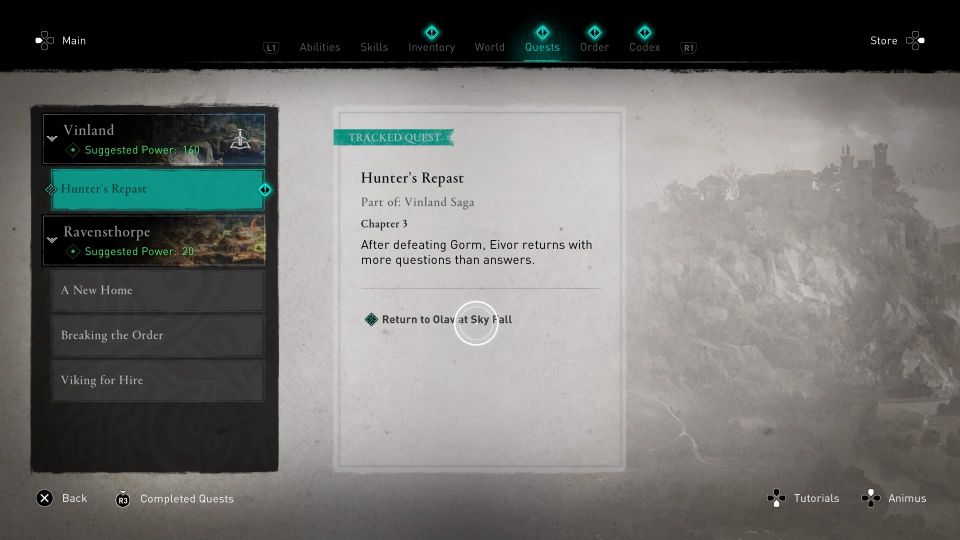 Return to Olav
Olav will be at Sky Fall, inside his cave earlier. The location is shown in the map below, marked by the quest symbol.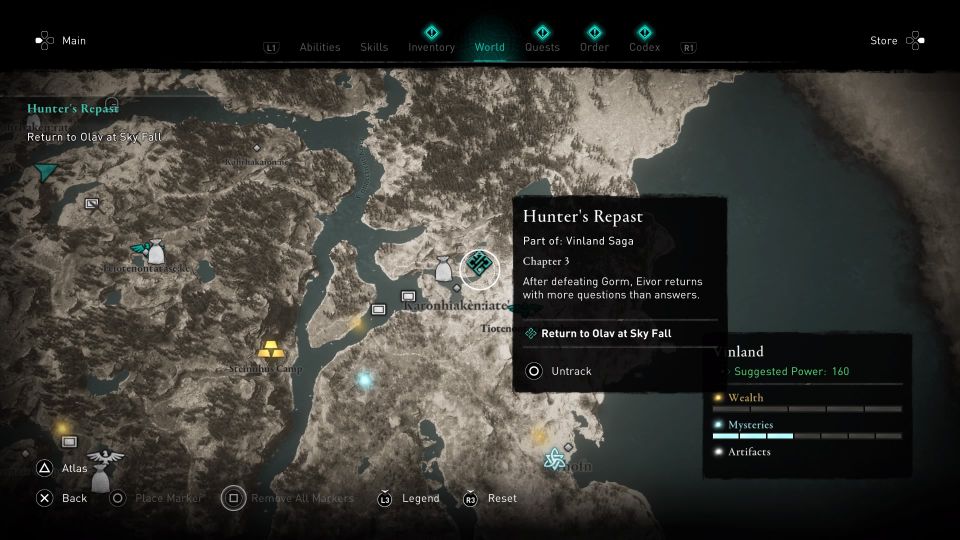 Talk to Olav.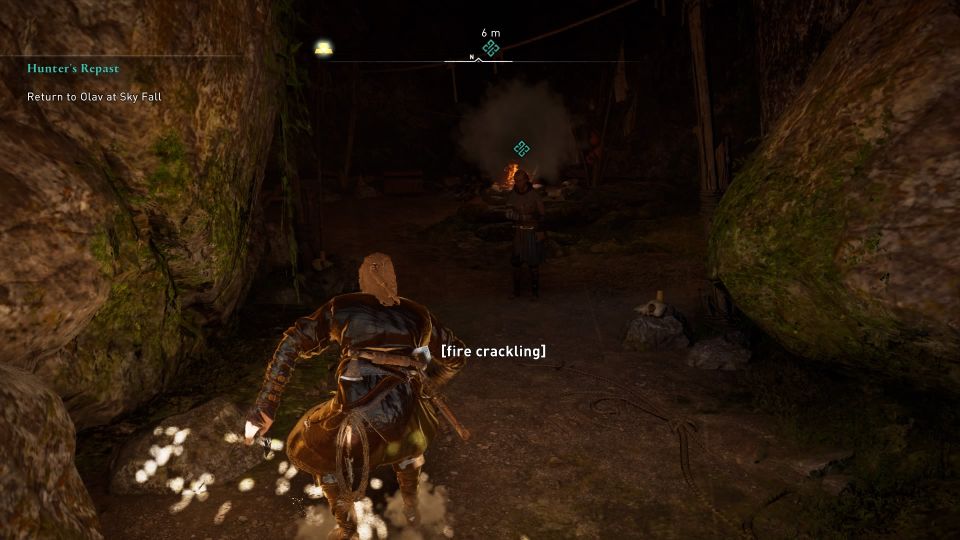 After talking to Olav, there'll be a cutscene showing Eivor and the rest having a campfire.
Eivor will then hand over the glowing orb after he tells his story.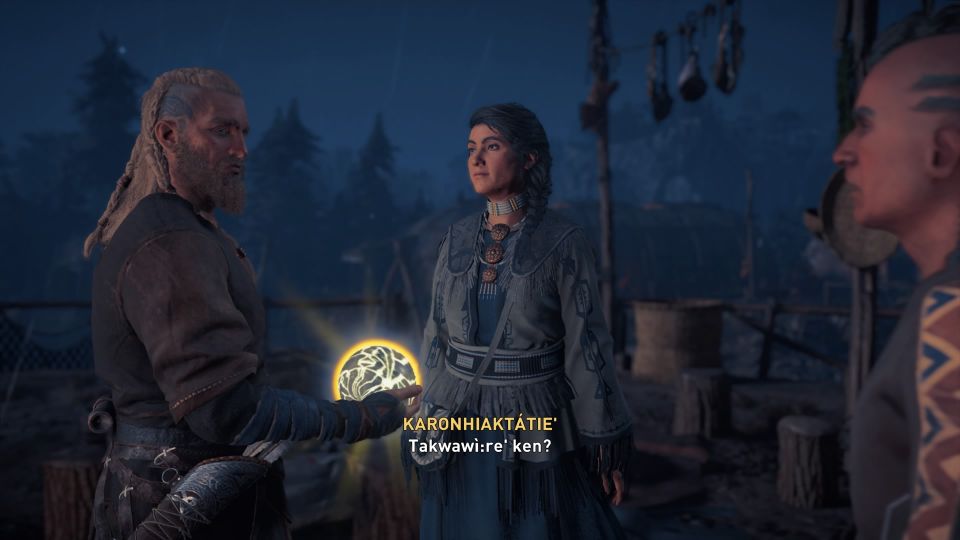 Speak to Hilde
Now, head back to the port where you first arrived in Vinland.
Talk to Hilde and she'll be happy that Gorm is dead.
You can now choose whether to return to England. The quest ends here.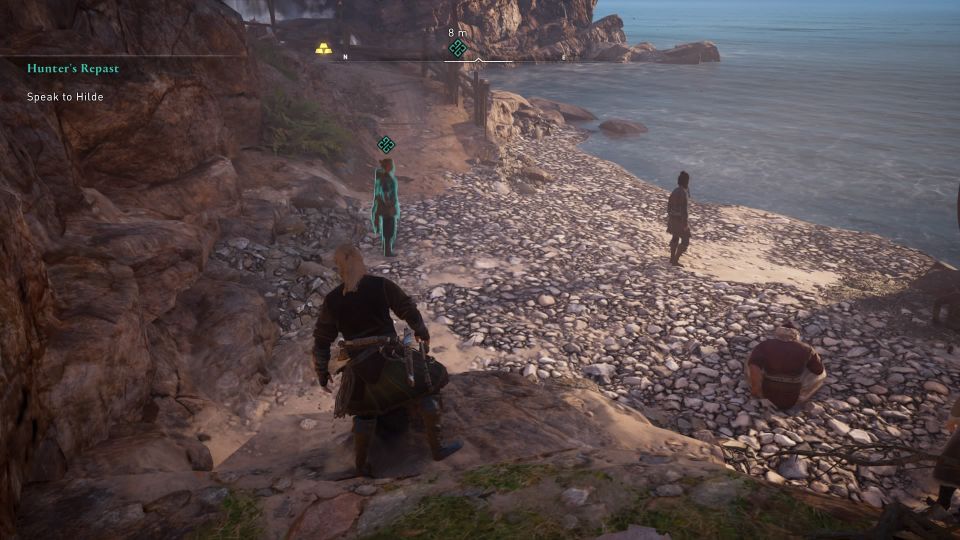 ---
Related posts:
Assassin's Creed Valhalla: A Dead Man's Tale Walkthrough
AC Valhalla: Hunter Of Beasts (Gorm's Location) Walkthrough