Ove the Scarred is one of the flyting challenges in Assassin's Creed Valhalla.
You can find him in a camp site near Quatford in Sciropescire.
Here's an answer guide for Ove The Scarred's flyting duel in AC Valhalla.
To begin the flyting challenge, head to the location shown below, marked by the map marker.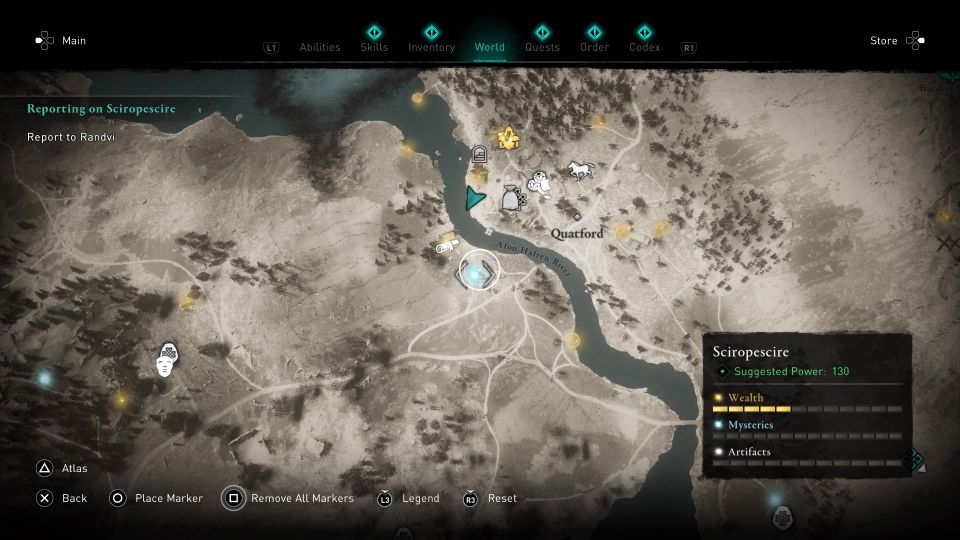 Talk to him to begin. You can bet small, medium or big.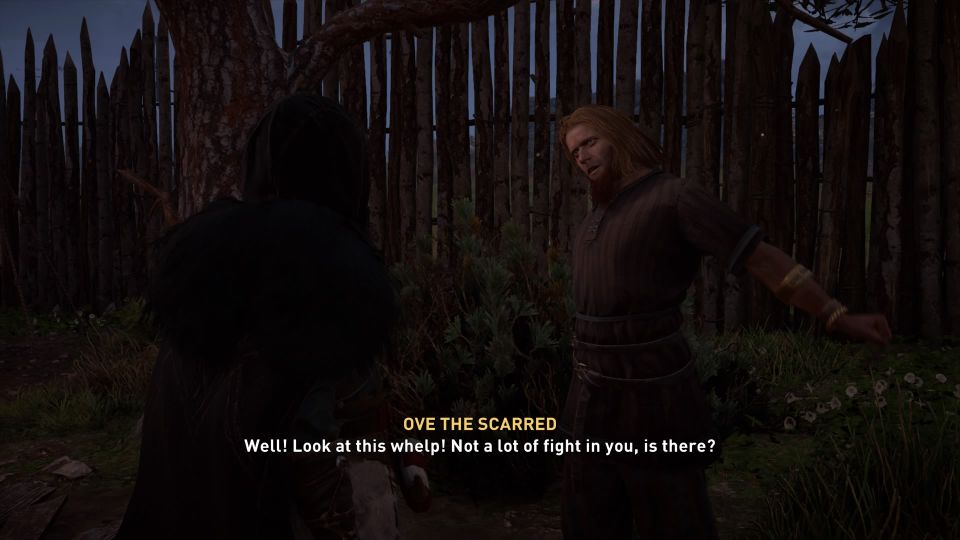 Correct answers
Below are the correct answers for the flyting challenge:
And your thick little skull's fit for grinding my axe on.
Test your might against mine and we'll see how you do.
If it's fighting you want, I shall take you on now.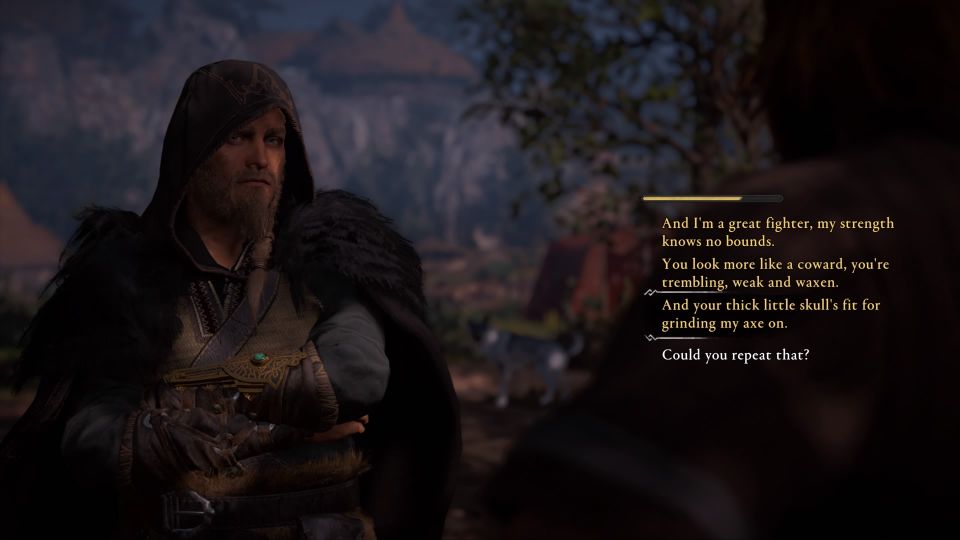 Defeat Ove the Scarred
After defeating him in flyting, he'll challenge you to a fist fight.
Defeat him here as well.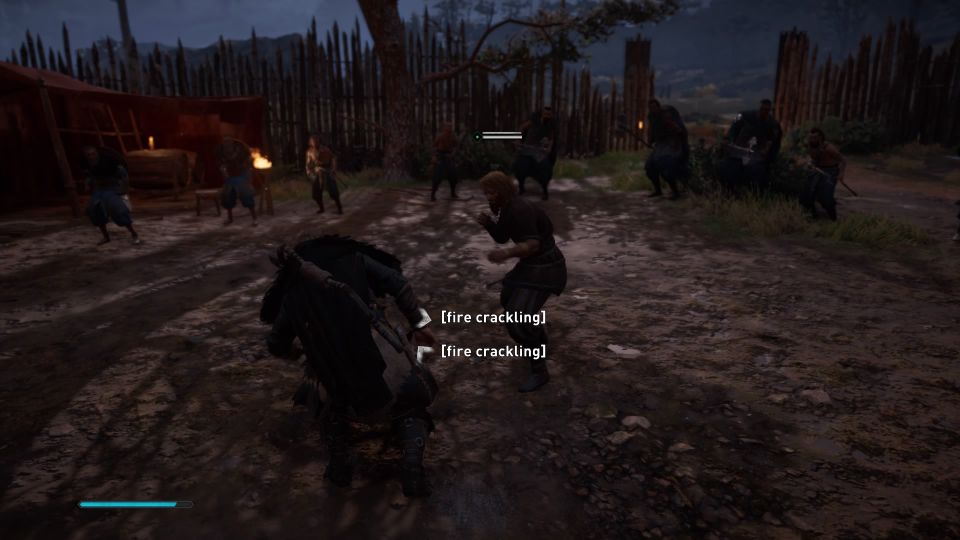 The flyting challenge ends here.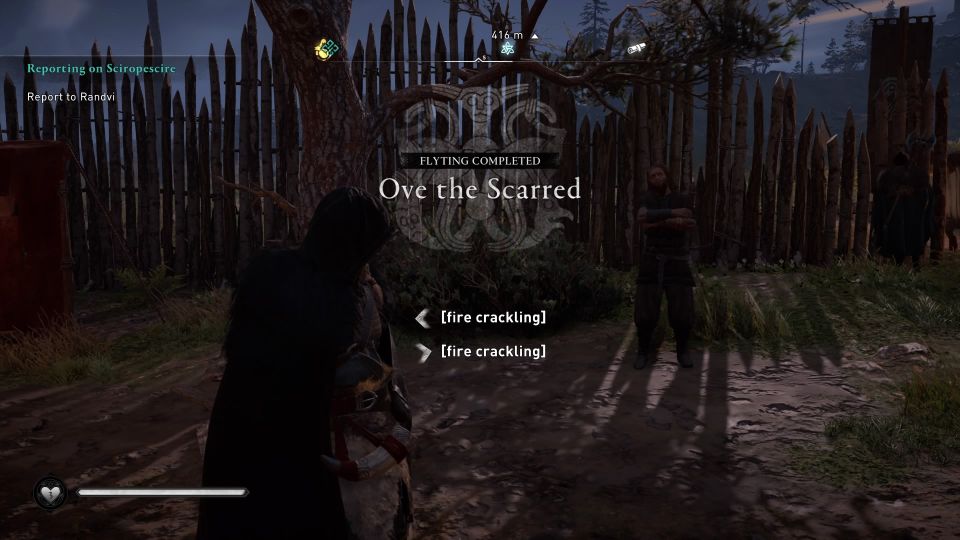 ---
Related posts:
Assassin's Creed Valhalla: King Killer Walkthrough & Guide
AC Valhalla: How To Get The Book Of Knowledge In Caustow Castle