Reporting on Glowecestrescire is a brief quest in Assassin's Creed Valhalla.
Your only objective is to report to Randvi about the new alliance.
Here's a walkthrough of Reporting on Glowecestrescire in AC Valhalla.
Suggested power: 220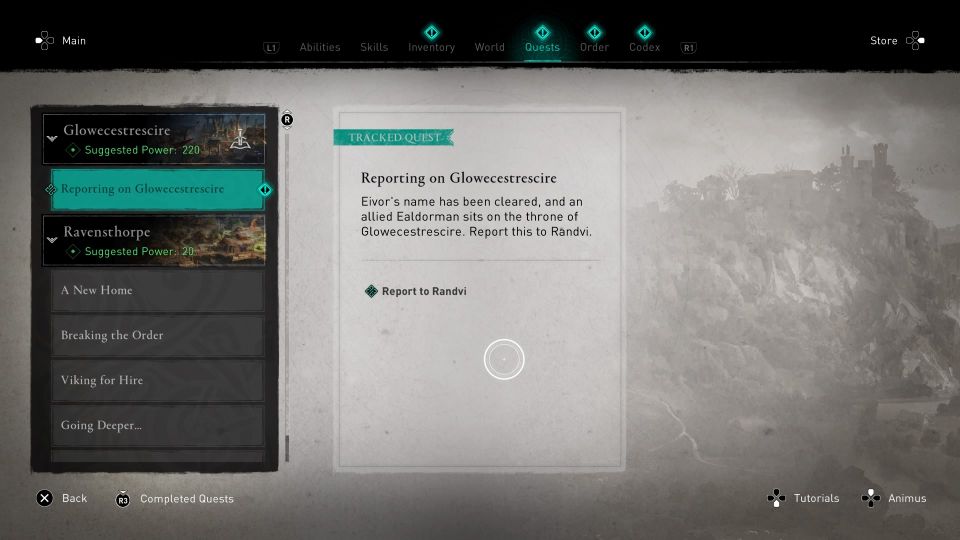 Report to Randvi
Return to your longhouse in Ravensthorpe. You'll find Randvi at the war planning room as usual. Talk to her to proceed.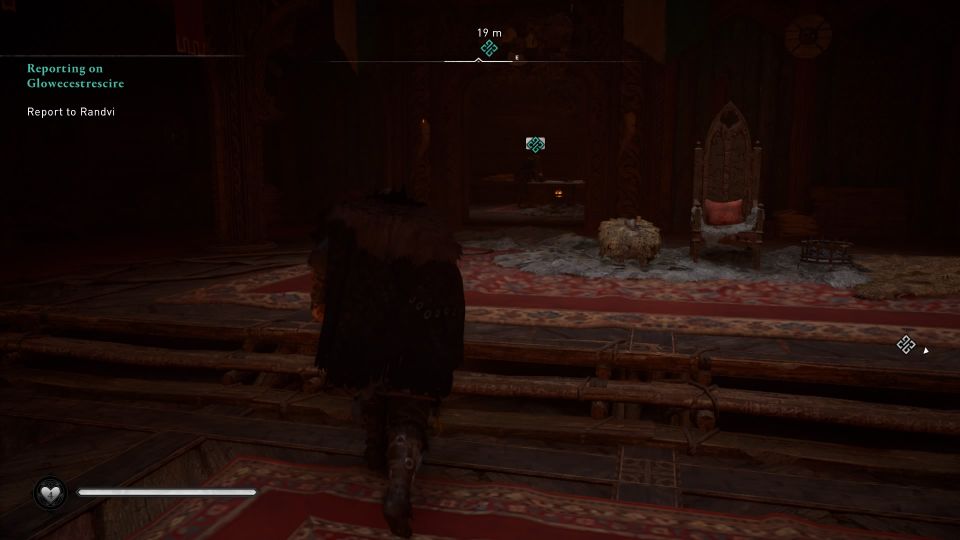 The quest ends after you speak to her.
Remember to pledge a new location for alliance. The next one can be Snotinghamscire or Wincestre.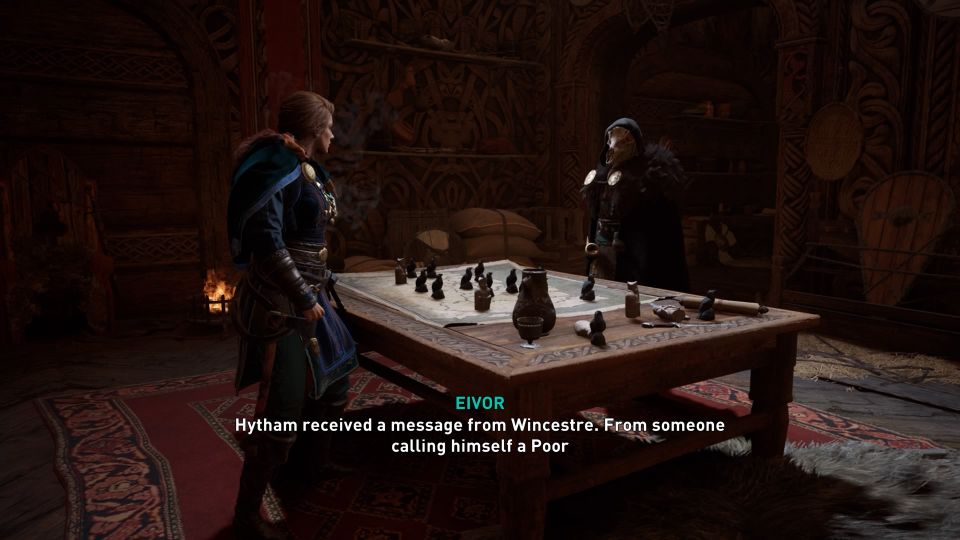 ---
Related posts:
AC Valhalla: The Burning Of The Wicker Man Walkthrough
AC Valhalla: The Gutted Lamb Walkthrough (Kill Modron Or Not)