Cheating Fate is the final quest in the Asgard chapter in Assassin's Creed Valhalla.
Your task is to check on Tyr's condition and watch the story.
Here's a walkthrough of Cheating Fate in AC Valhalla.
Suggested power: 90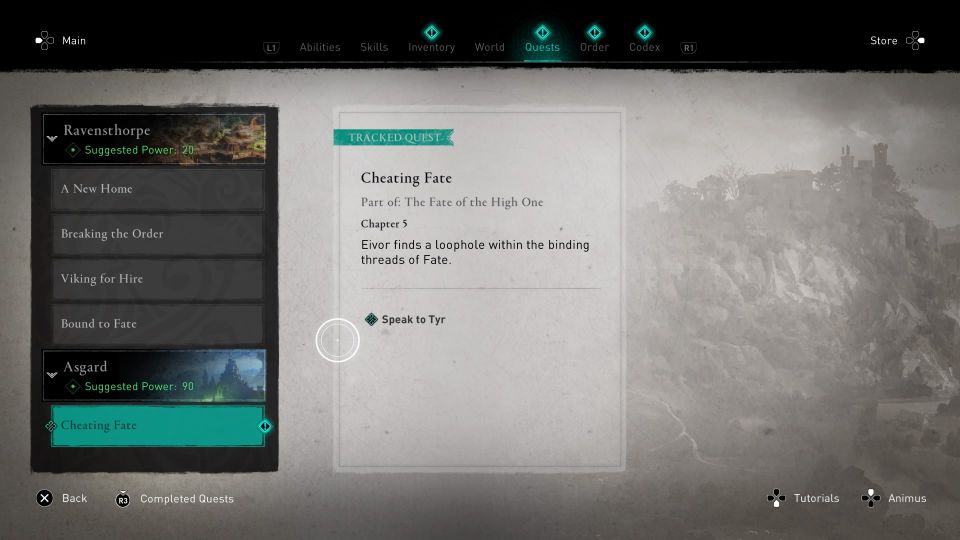 Speak to Tyr
After the battle with Fenrir in the previous quest, talk to Tyr. His arm just got bitten off.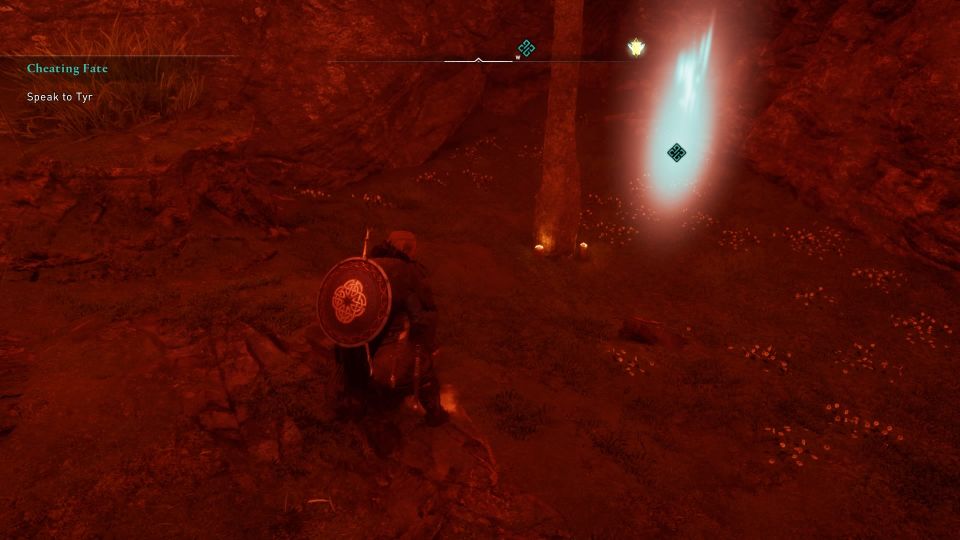 Watch the prophecy
Havi will then be shown the prophecy of Ragnarok. This scene is rather similar to the one shown after you completed all the Animus Anomalies.
The difference is that he's called Havi here, but Odin in the other one. Havi is another name for Odin.
The setting is also different.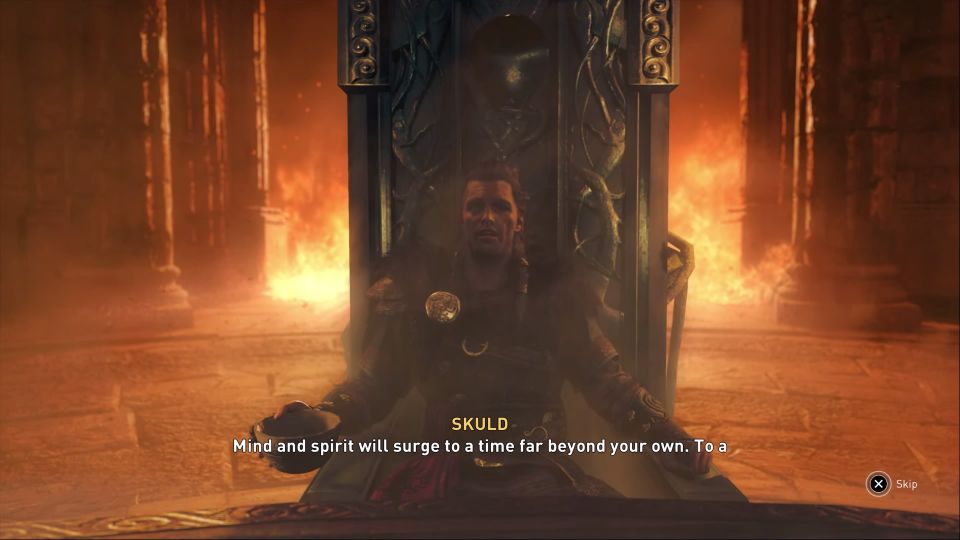 The Asgard chapter ends here.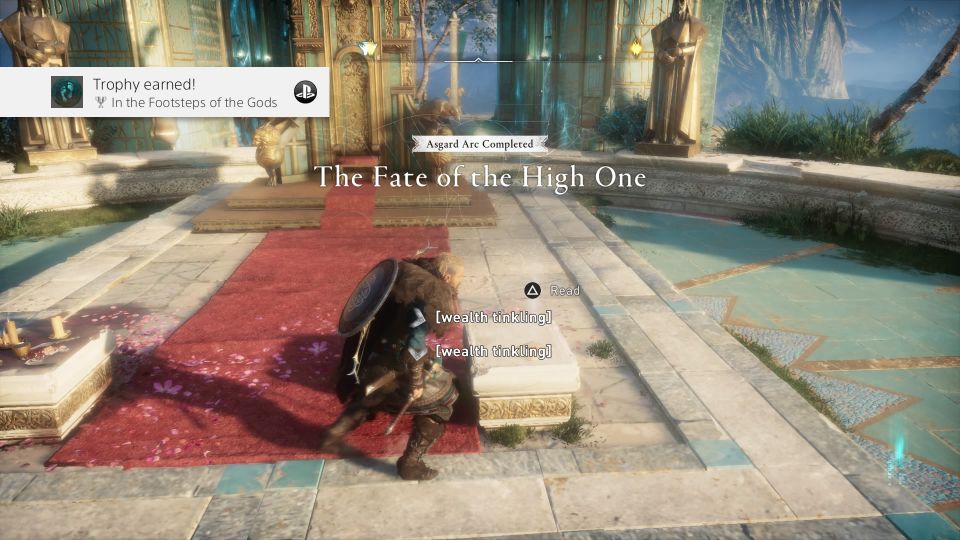 ---
Related posts:
Assassin's Creed Valhalla: Binding Fate Walkthrough
Assassin's Creed Valhalla: Bound To Fate Walkthrough