Reporting on Snotinghamscire is a brief quest in Assassin's Creed Valhalla.
The only objective is to report news of alliance to Randvi.
Here's a walkthrough of Reporting on Snotinghamscire in AC Valhalla.
Suggested power: 250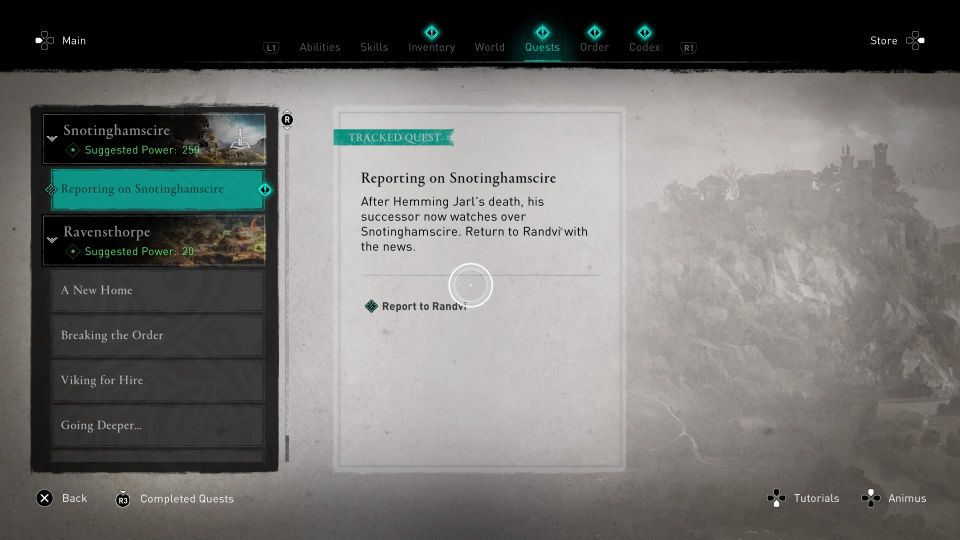 Report to Randvi
Return to the longhouse in Ravensthorpe.
Talk to Randvi who is waiting at the war room of the longhouse. She'll then learn of the alliance with Snotinghamscire.
If you had chosen Trygve as jarl earlier, she'll learn that Vili has joined the crew.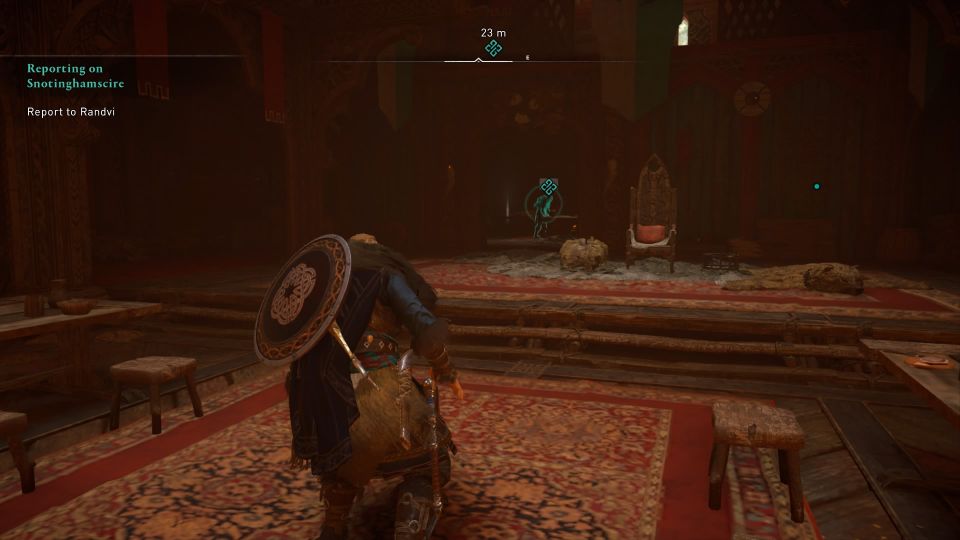 The quest ends here. If you've completed all other regions, then there's no option to pledge further.
You'll probably need to speak to Sigurd.
---
Related posts:
AC Valhalla: Farewells And Legacies (Who Should Be Jarl)
Assassin's Creed Valhalla: Under The Skin Walkthrough
Assassin's Creed Valhalla: Adorning The Adorned Walkthrough