Foothold in Connacht is a main quest in Assassin's Creed Valhalla's new DLC.
Your task is to join Flann and Barid to capture a castle in Connacht.
Here's a walkthrough of Foothold in Connacht in AC Valhalla.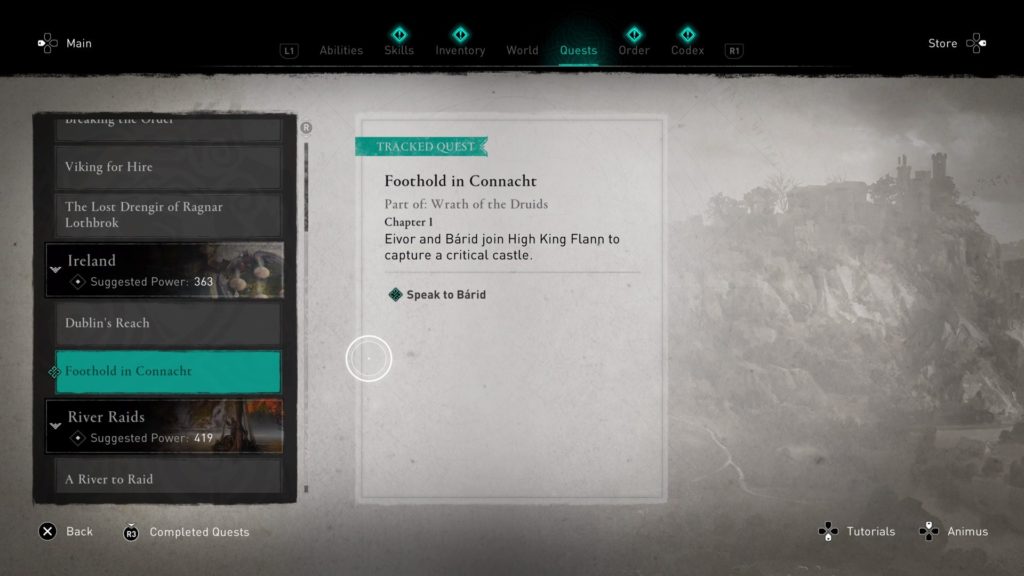 Speak to Barid
Talk to Barid at the tent to begin the attack plan.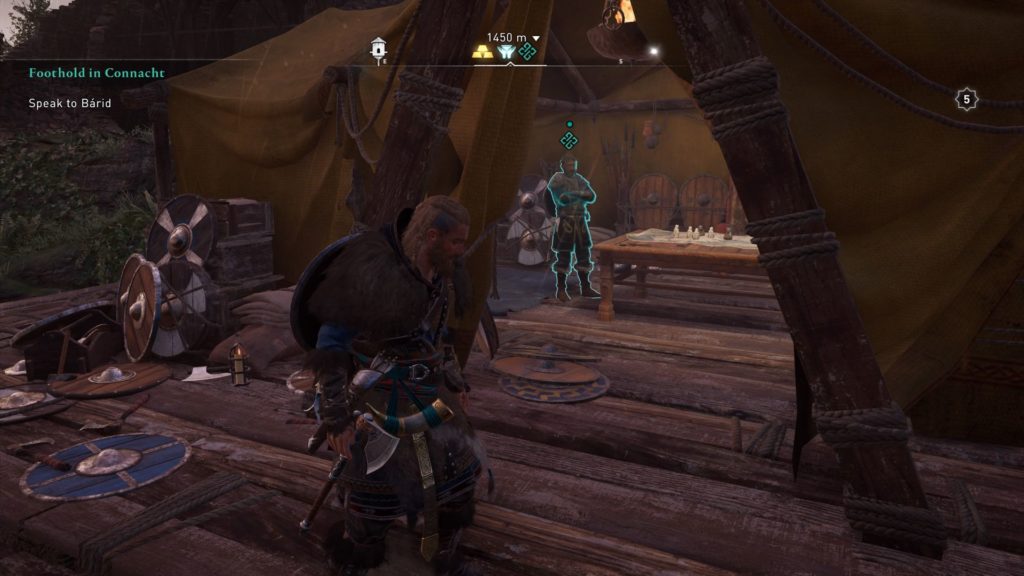 Find and speak to Flann's scout
Next, head north to the location marked on the map below to find Flann's scout.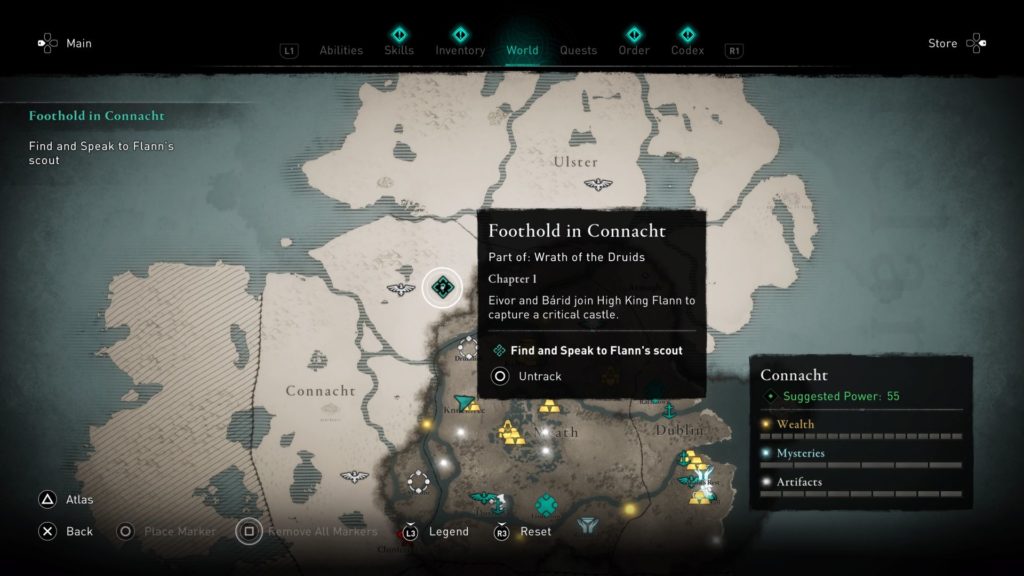 You'll find the scout hiding under the bridge that leads to Cashelore fort.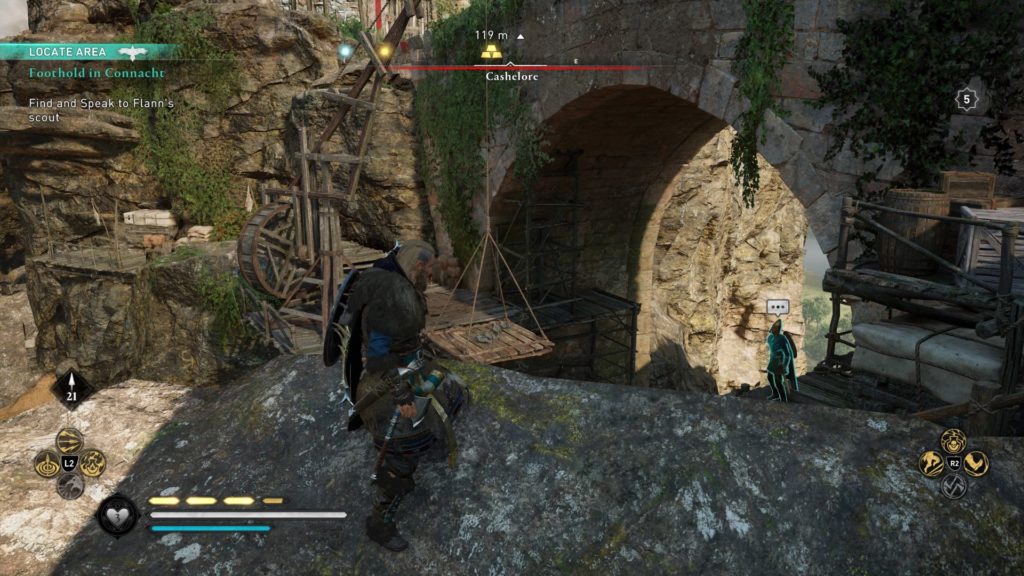 Open Cashelore's gates
Now, head towards the left of the bridge to stay undetected and then make your way inside the fort.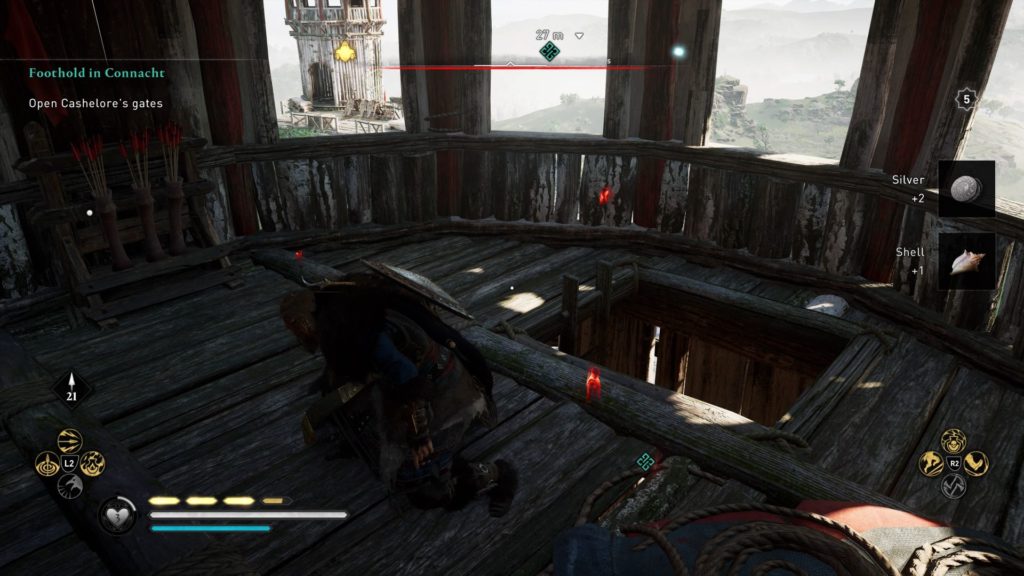 Get to the ground floor and assassinate the guard near the gate.
Destroy the bar on the gate and open it.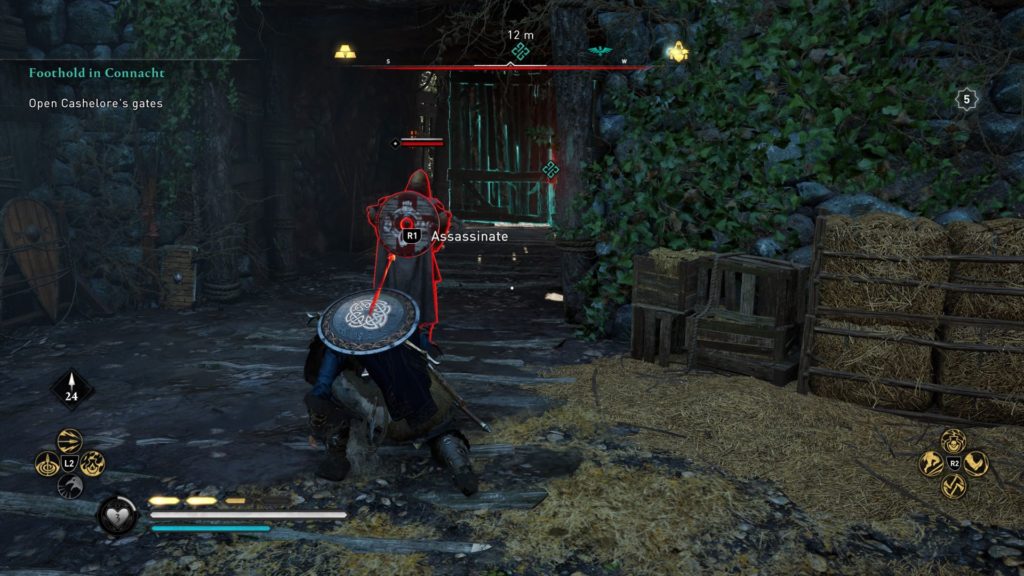 Take the Southern Ringfort
Flann and the forces will all barge into the fort. Take out all of the enemies in the area.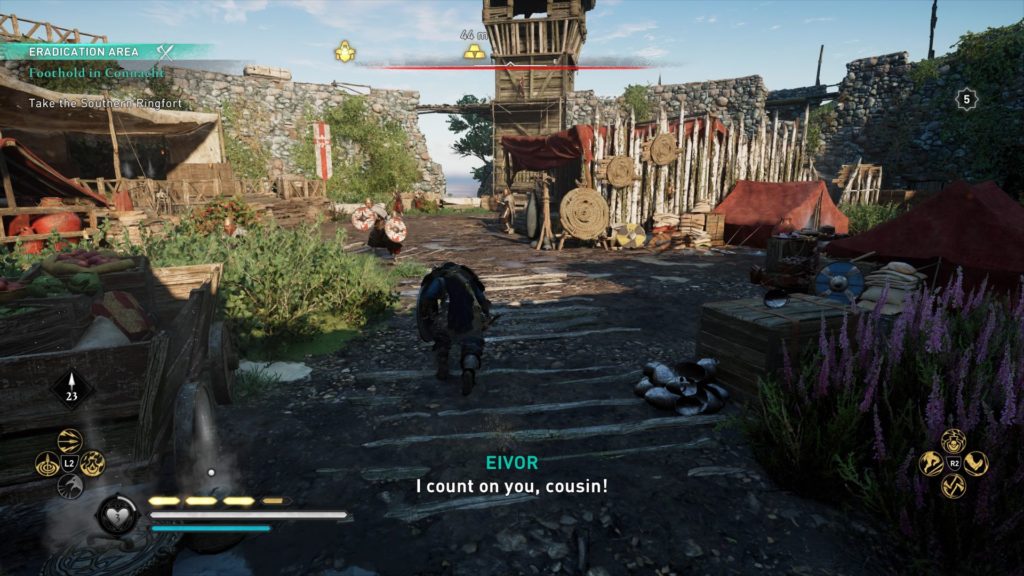 After securing the area, help Flann open the door to the bridge.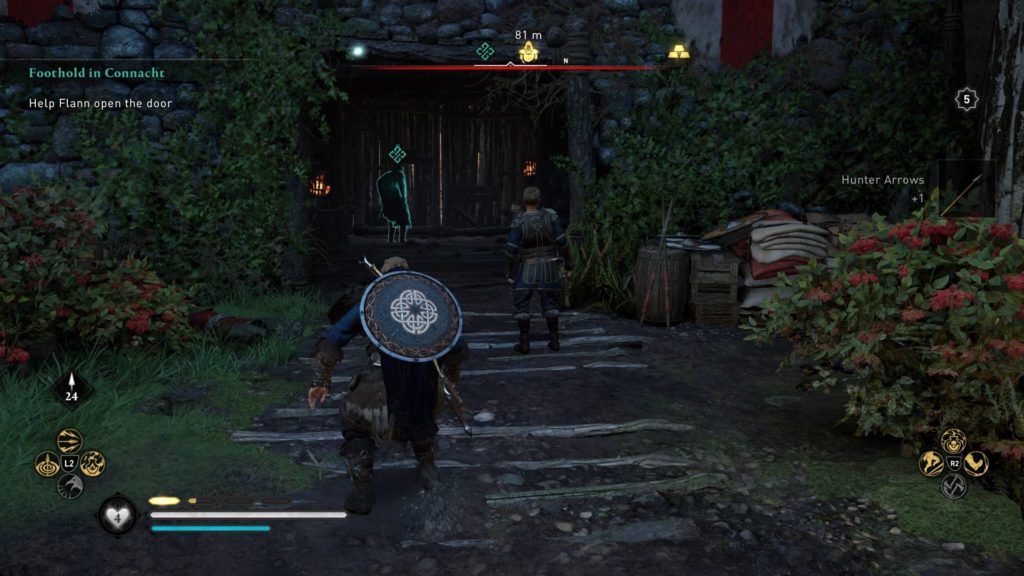 Take the Northern Ringfort
Defeat all of the enemies on the bridge and inside the Northern Ringfort.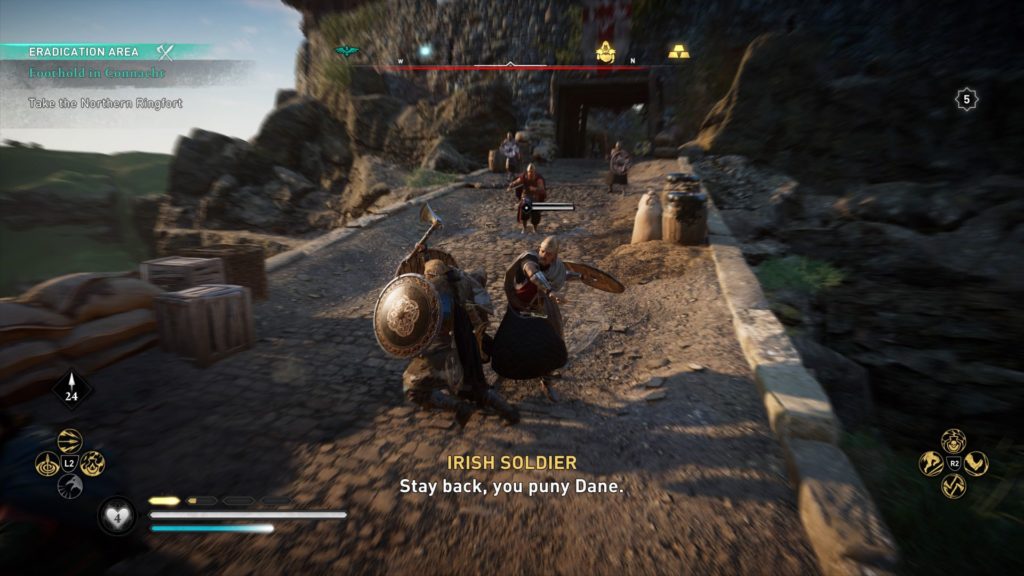 Find and speak to Ciara
After winning the battle, speak to Ciara. Her location is shown in the map below.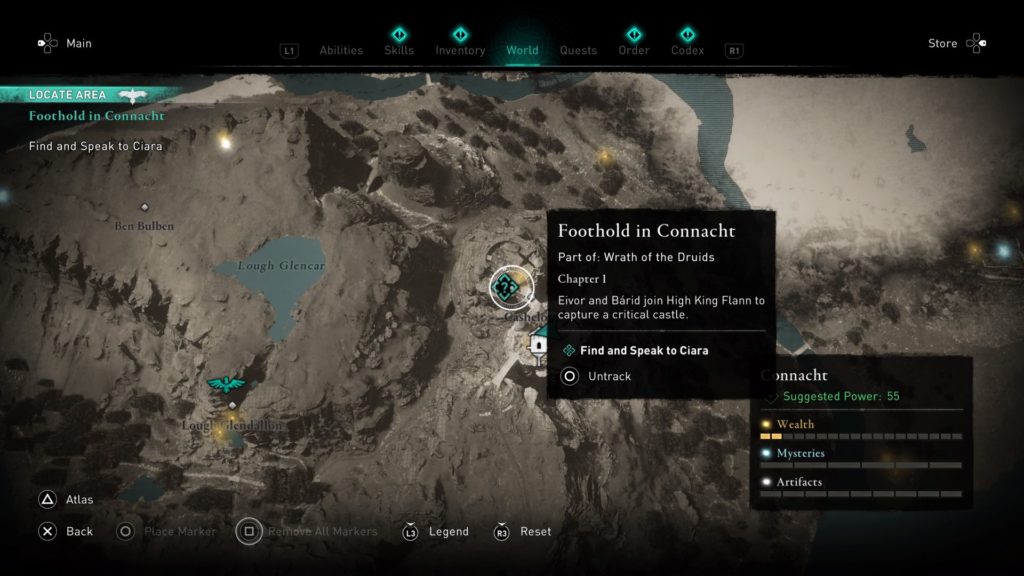 You'll find her above the fort walls, sitting down.
Talk to her.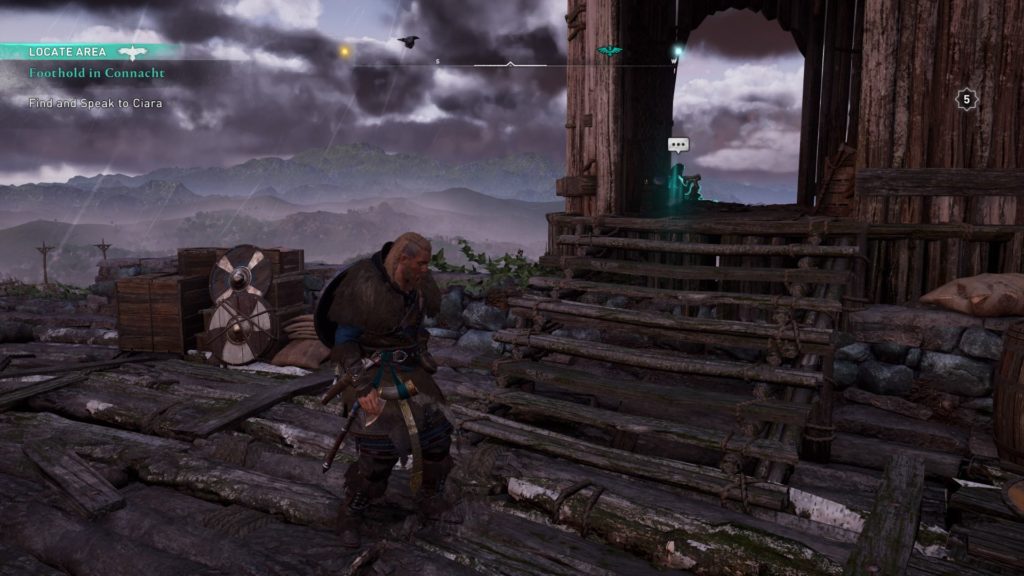 Here, you're given a "romance" option (I'd like to get to know you better) but nothing will happen yet if you choose it. Regardless, I chose the romance option.
The quest ends here.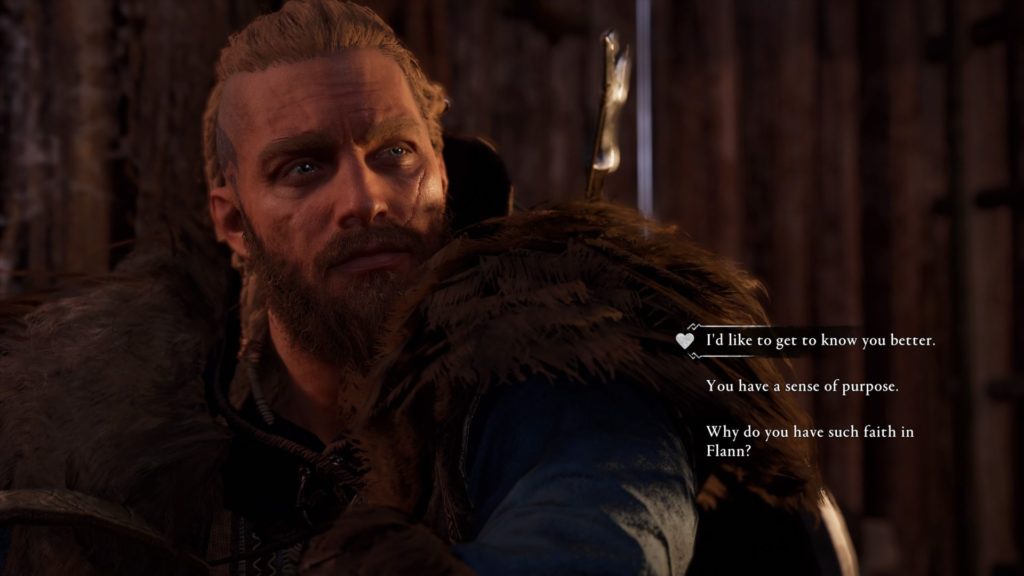 ---
Related posts:
Assassin's Creed Valhalla: Gathering Strength Walkthrough