Firing the Arrow is a quest under Lunden in Assassin's Creed Valhalla.
Your task is to work with Stowe to track down The Arrow.
Here's a walkthrough of Firing The Arrow in AC Valhalla.
Suggested power: 90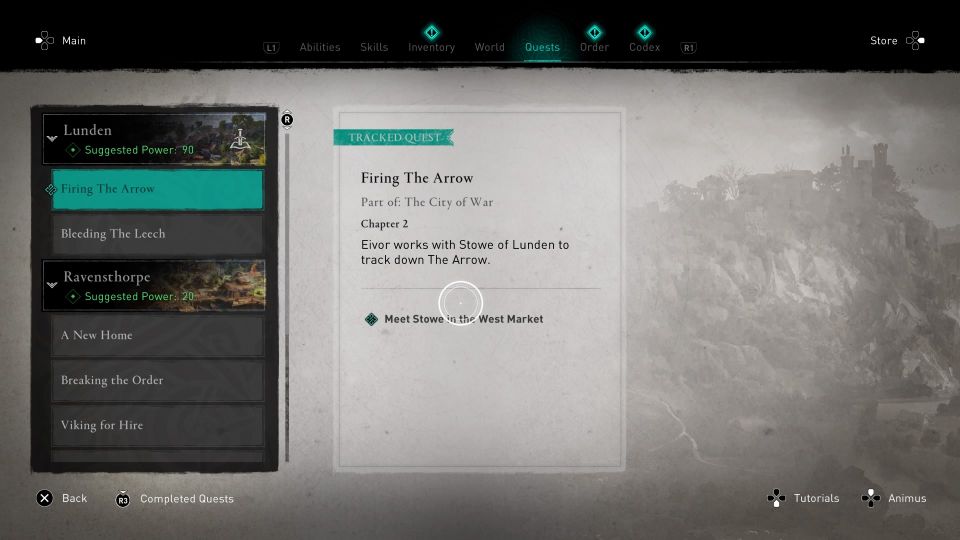 Meet Stowe
The first objective is to meet Stowe in the West Market. The exact location is shown in the map below, marked by the quest symbol.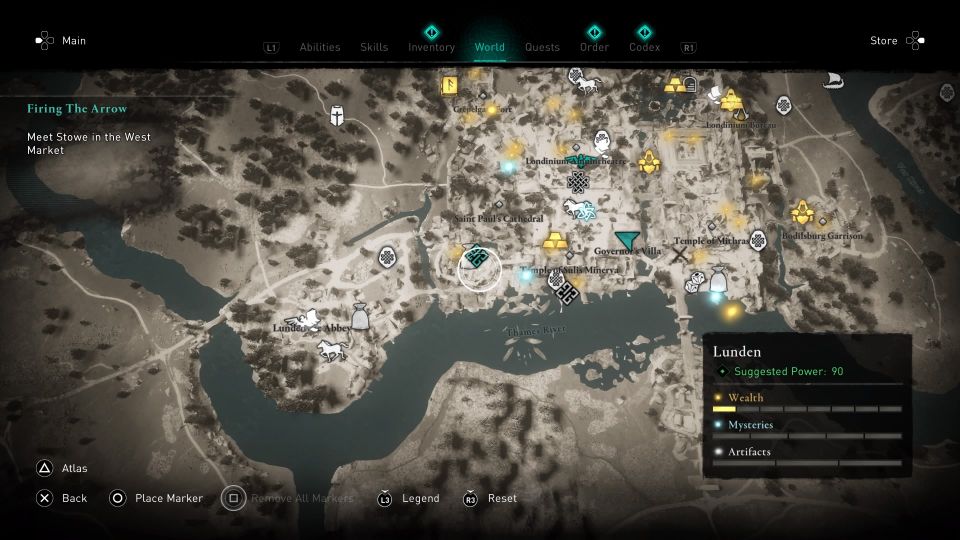 Go near him / talk to him to trigger the cutscene.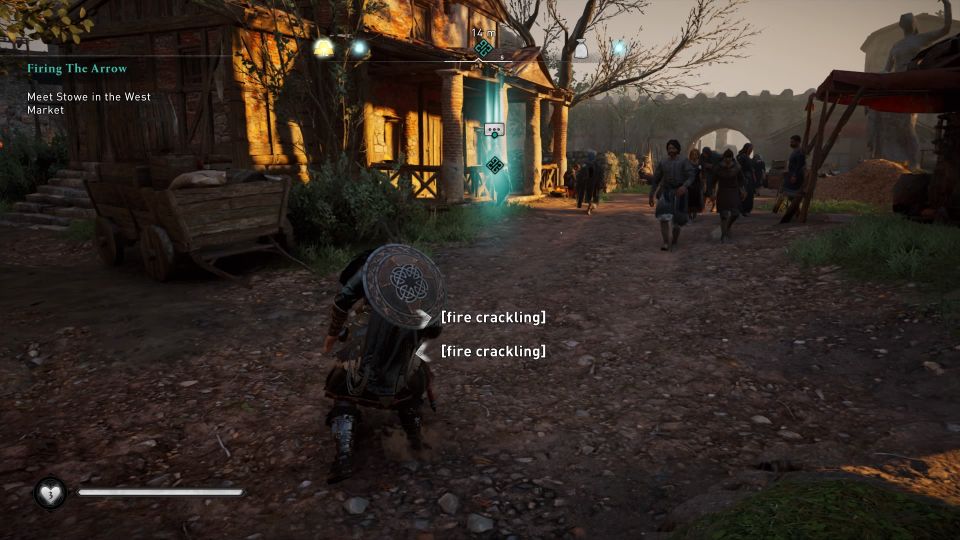 Acquire a coin
You will then need to find a coin to be accepted into Arrow's contest.
Use Odin's sight to pinpoint the guy. Try to wear your hood as well since you will be attacked if they spot you.
Go behind the guy and steal the coin.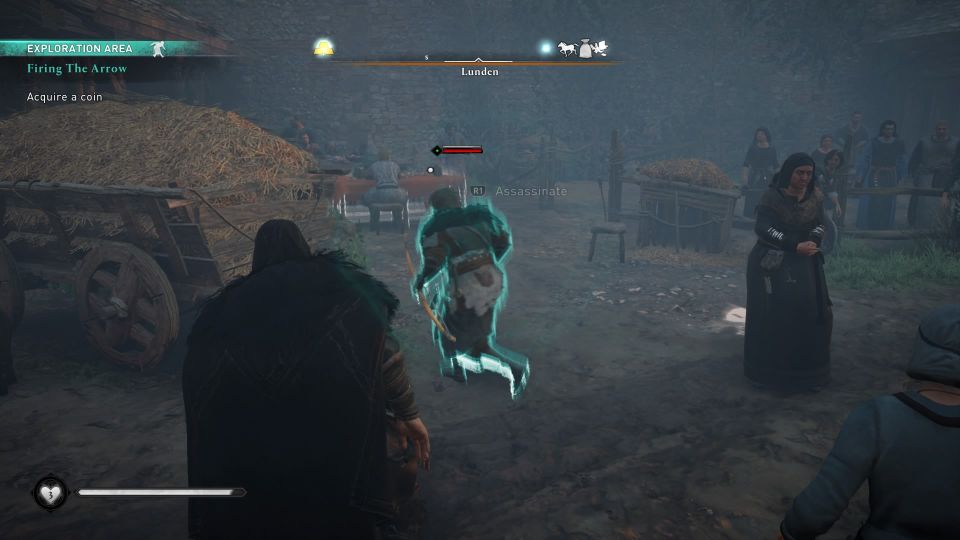 Complete the Arrow's challenge
Head to the next location marked on the map below.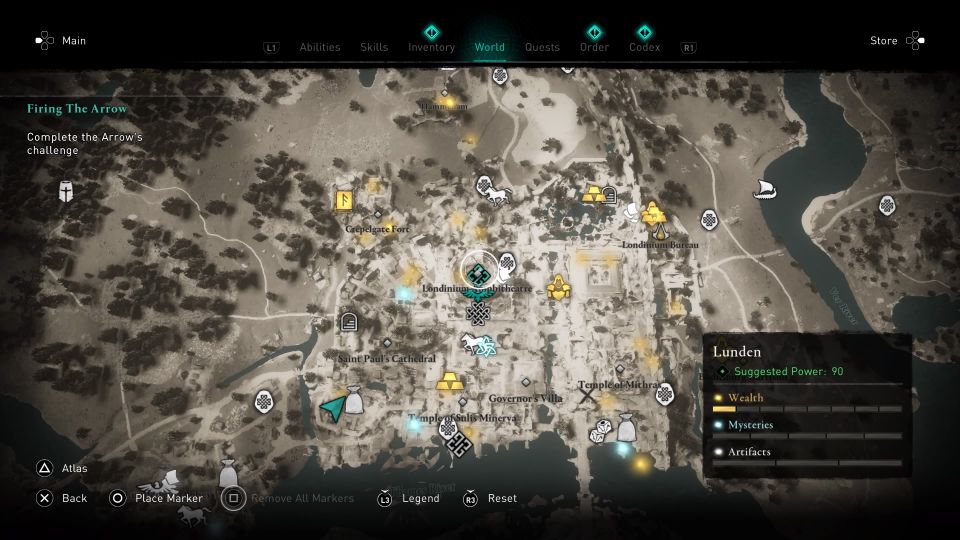 You will see a lot of people waiting for the competition. Talk to the lady there.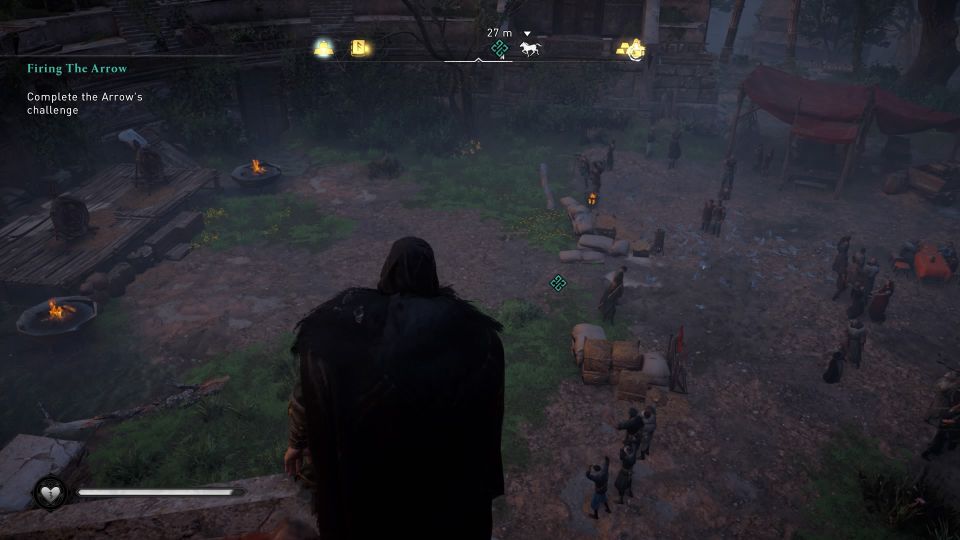 You can have a trial run first before the actual thing, and the challenge is the same.
You need to shoot down about 8 shields or more within 30 seconds. Once you're ready, start the challenge and do the same thing.
For the shields far away, you have to aim higher to get them.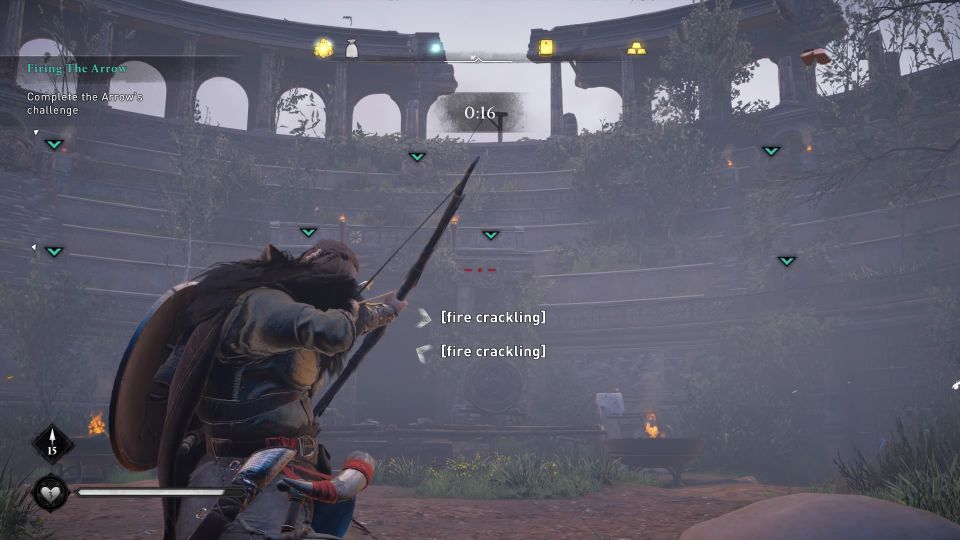 Meet with Hussa
After winning the challenge, meet with Hussa at the location marked below.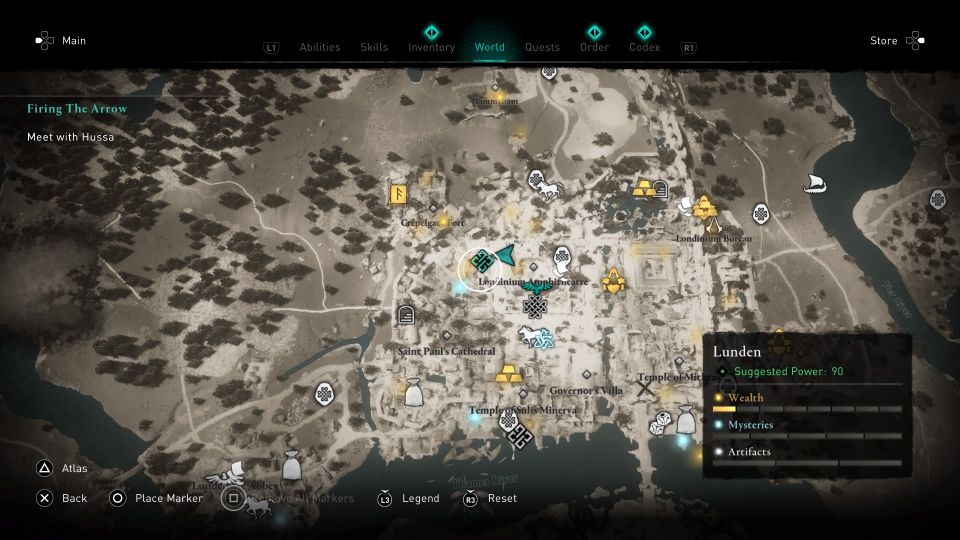 He will be waiting near a dried up fountain. Talk to him.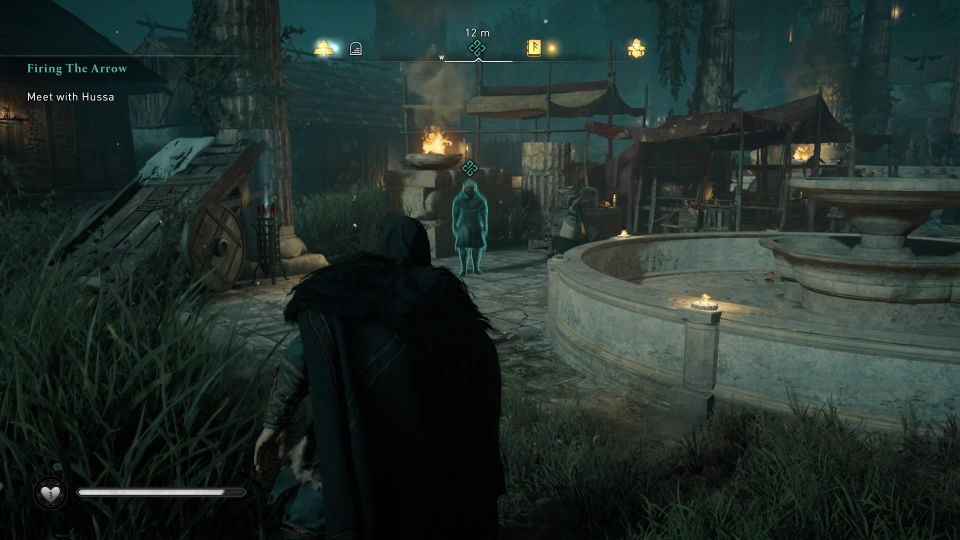 Assassinate The Arrow
After the cutscene, you have to assassinate The Arrow. His real name is Avgos.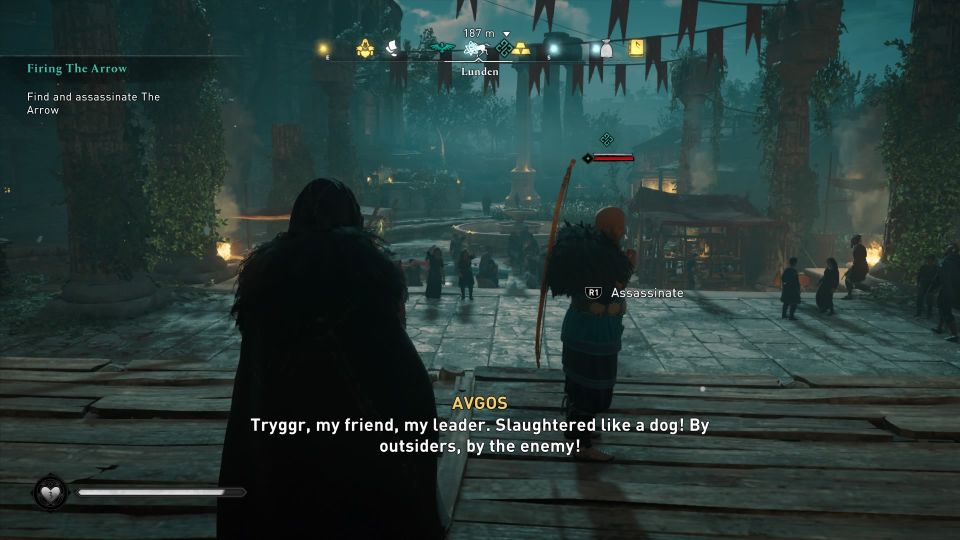 Return to Stowe
Get back to Stowe at the location shown below.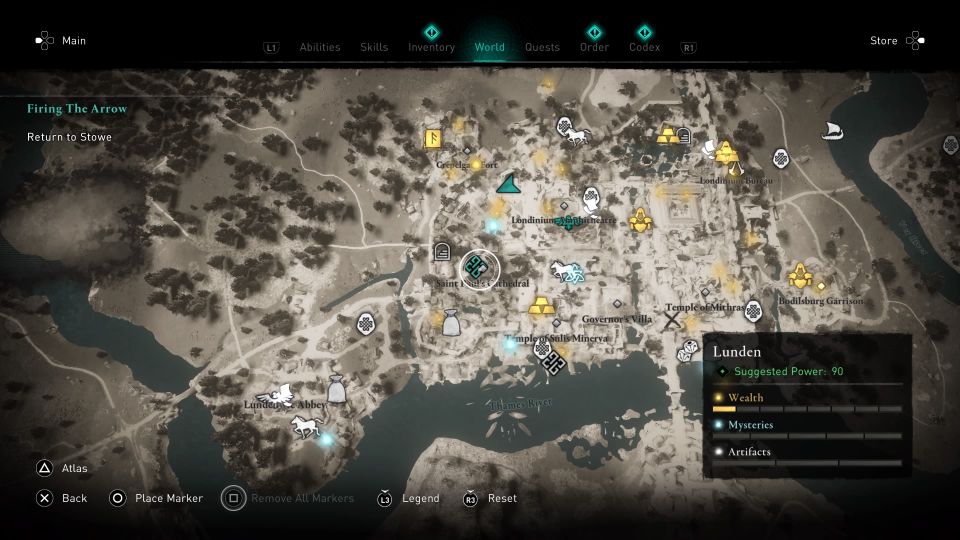 Talk to him to complete the quest.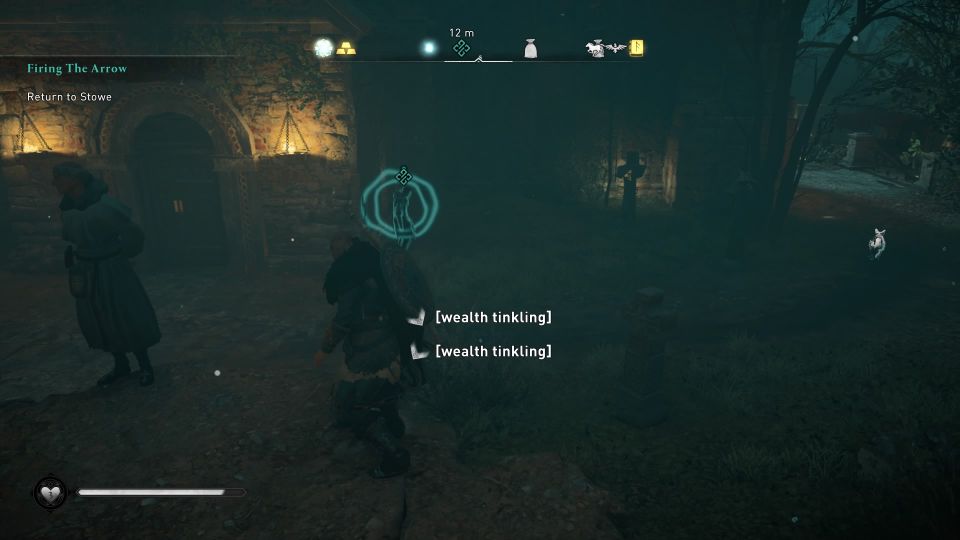 ---
Related posts:
Assassin's Creed Valhalla: Walls And Shadows Walkthrough
AC Valhalla: Reporting On Oxenefordscire Walkthrough