Walls and Shadows is the first quest under Lunden in Assassin's Creed Valhalla.
Your task is to get to Lunden to get rid of some members of the Order of the Ancients.
Here's a walkthrough of Walls and Shadows in AC Valhalla.
Suggested power: 90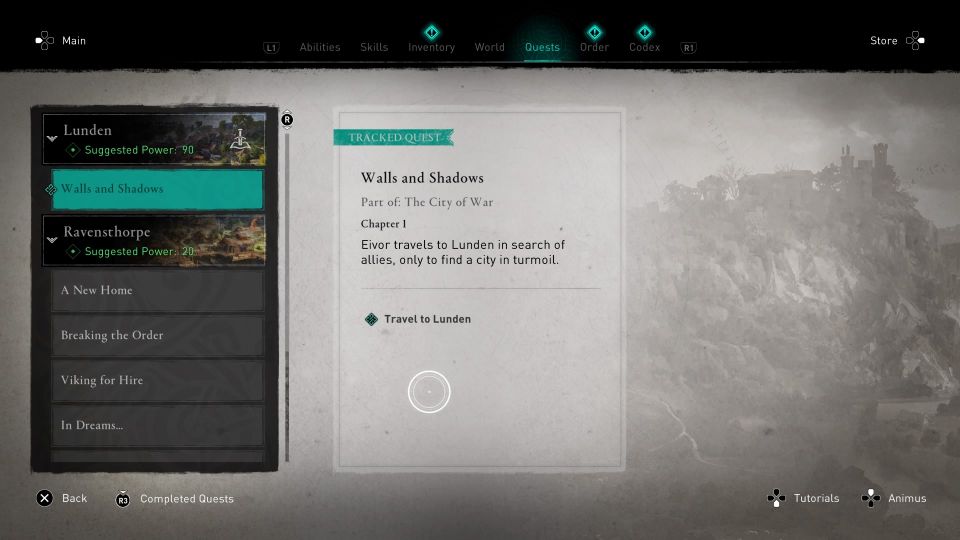 Travel to Lunden
Head to Lunden to begin the quest.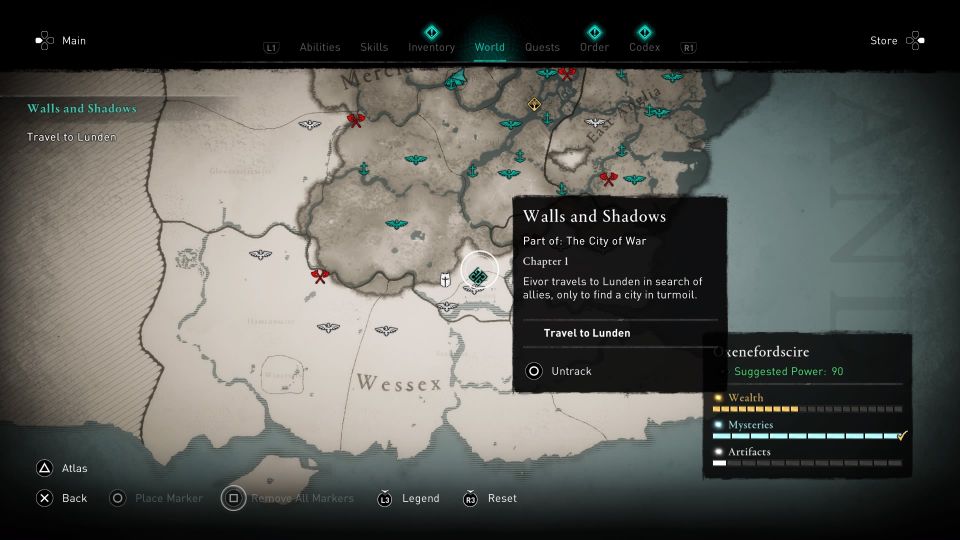 Get to the front gate to trigger the cutscene.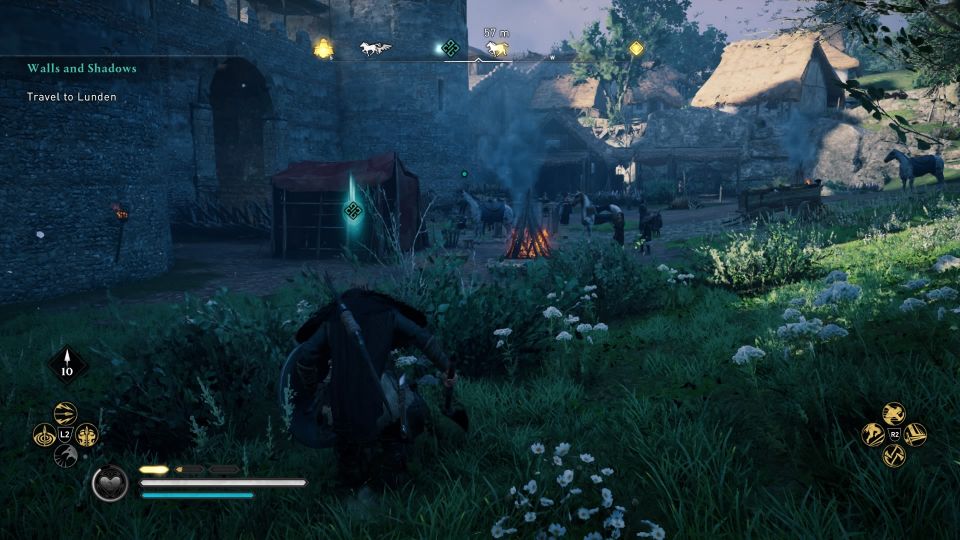 Defeat the enemies
After the cutscene, you and Stowe have to defeat some hooligans with your fists.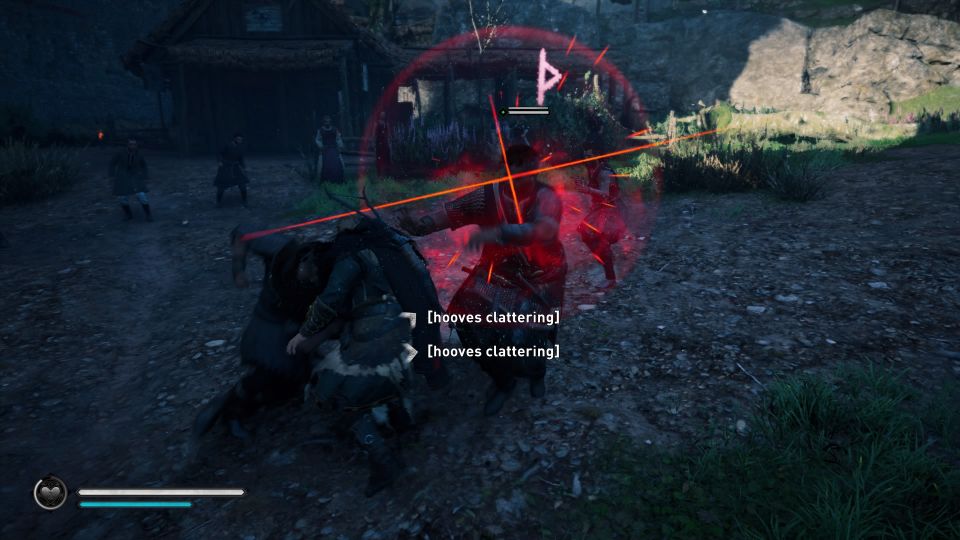 While talking to Stowe, there seems to be a romance option if you're interested.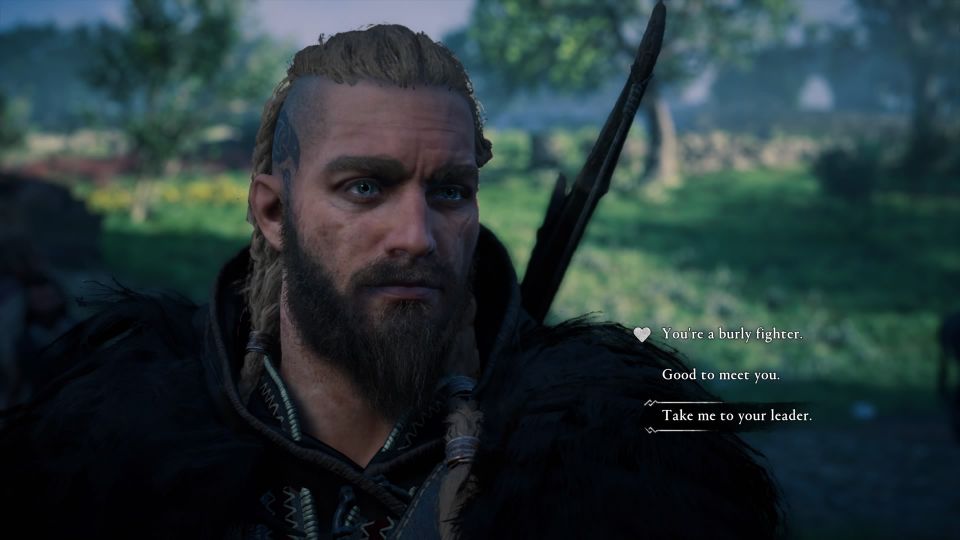 Follow Stowe
After the conversation, follow Stowe as he brings you to the Governor's Villa.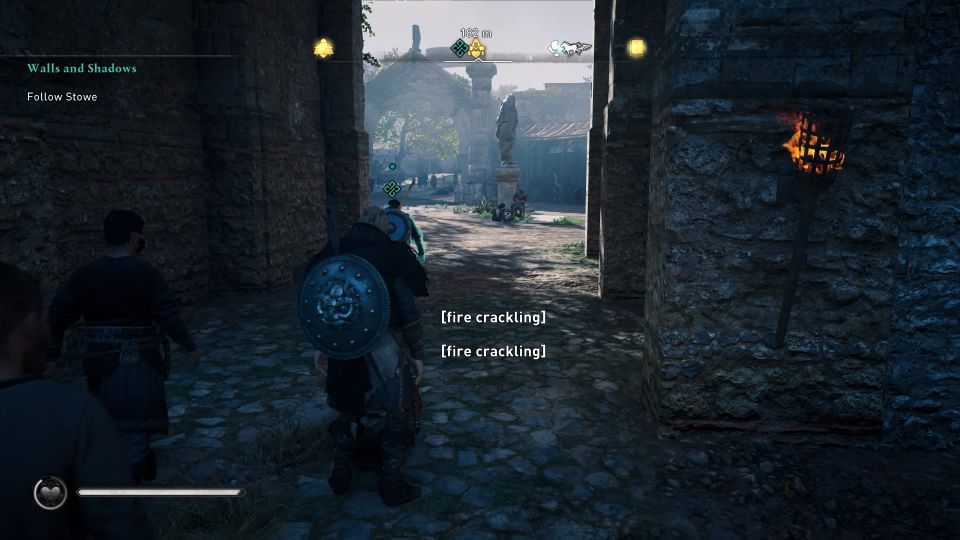 However, as soon as you arrive, the governor is already dead and the guards were all killed as well.
You are introduced to Erke, the other reeve in the city.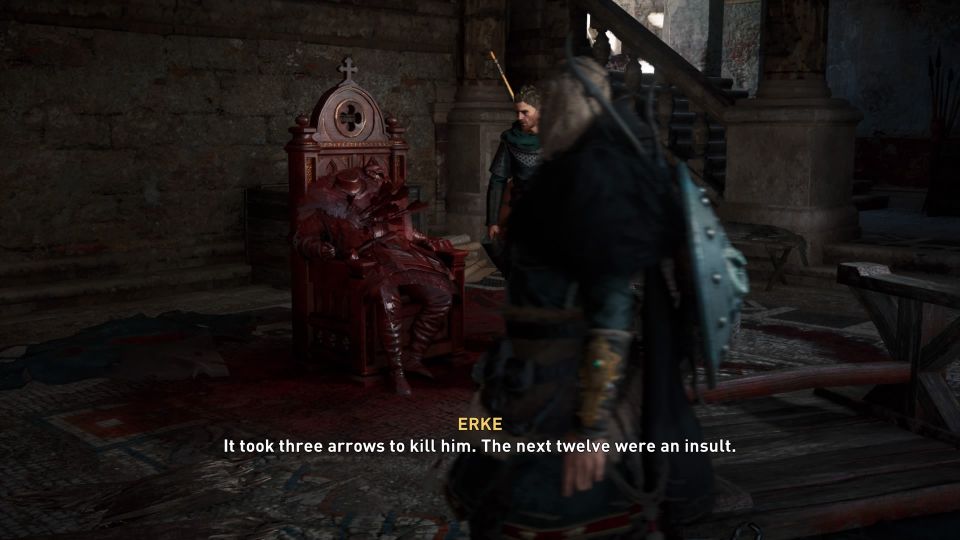 Investigate Tryggr's murder
You then have to investigate Tryggr's (the governor) murder.
Use Odin's sight and you'll be able to find all of the investigation points.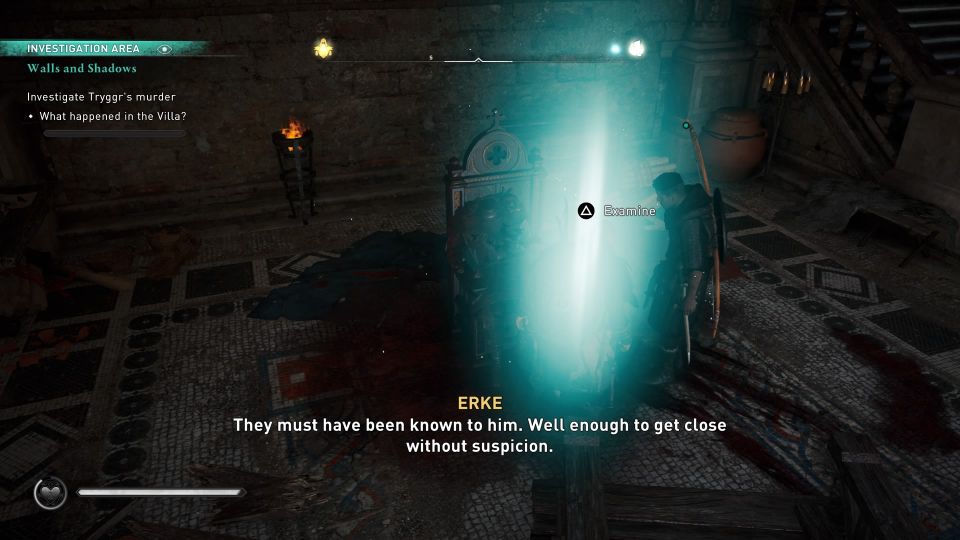 The last one is at the ceiling.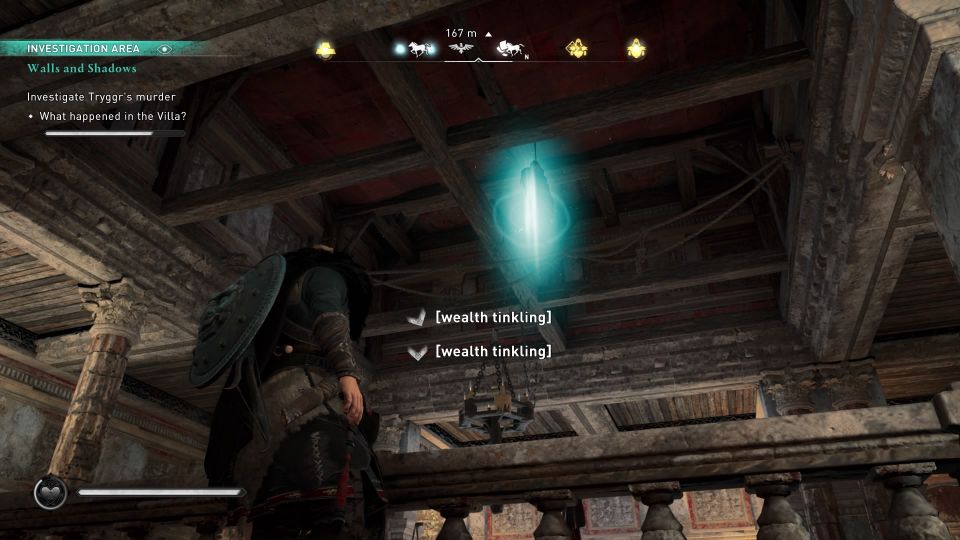 Find the entrance to the temple
Next, head to the temple to find out more information on the perpetrators. The exact location is marked on the map below.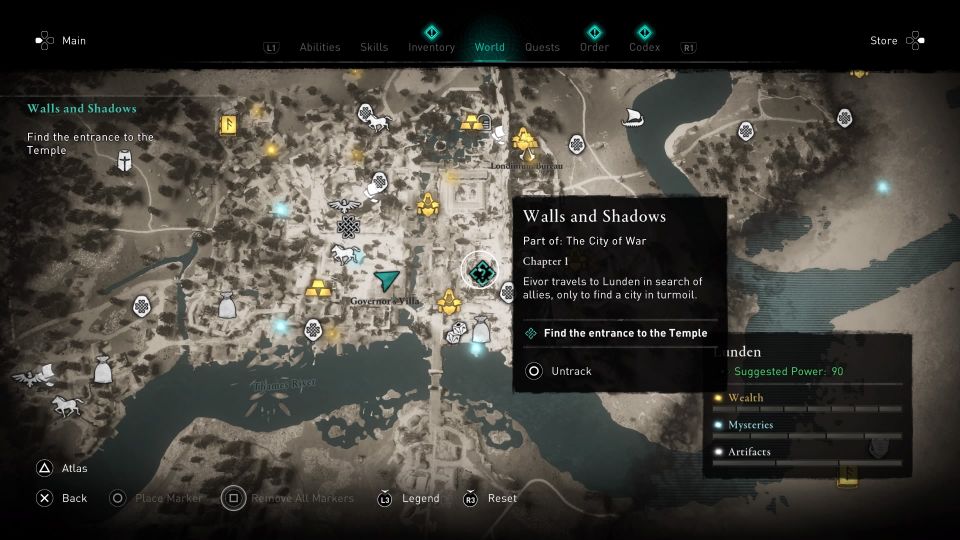 You will reach a heavily guarded area. Sneak in to avoid a fight.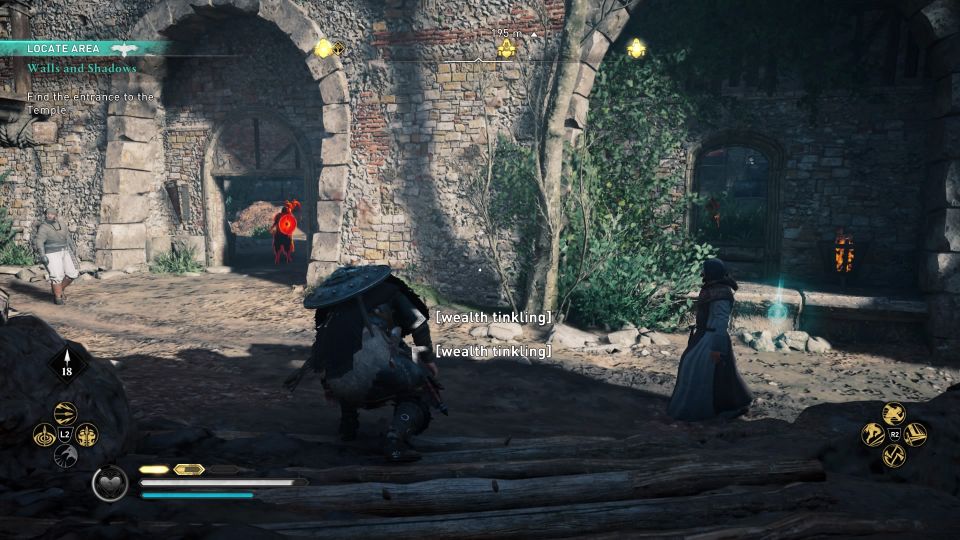 In the middle of the temple, there's a staircase going down. Eliminate the guards near the stairs and then head downwards.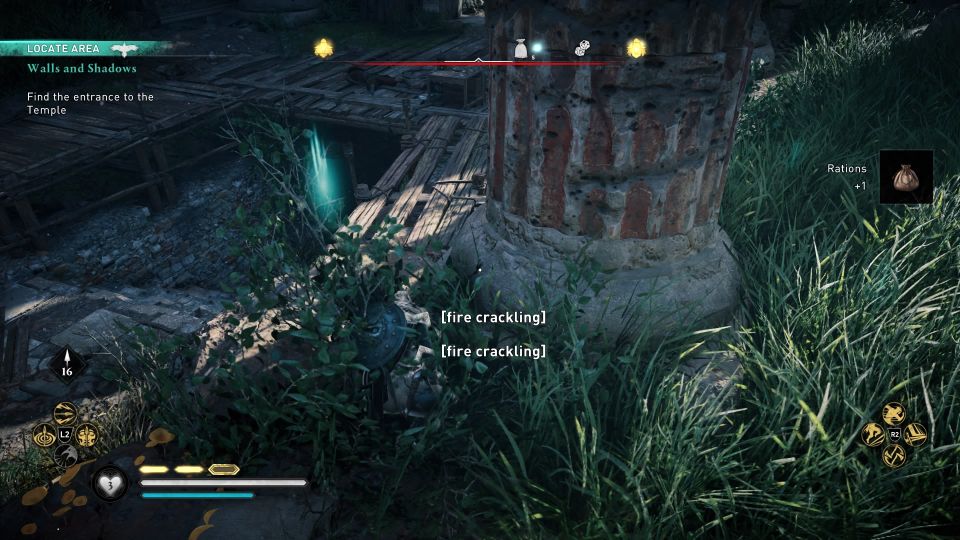 Investigate the temple
You will reach the underground hideout. Use Odin's sight to see the location of all hints.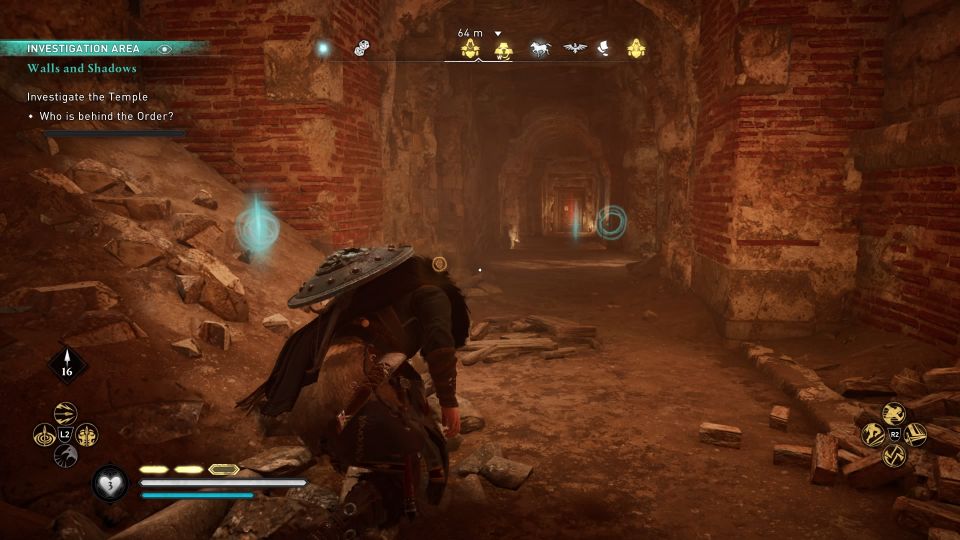 Once you've explored the first area, you will come across a barred door.
As you can't use the door, move the shelf nearby to uncover a small path.
There will be more hints here.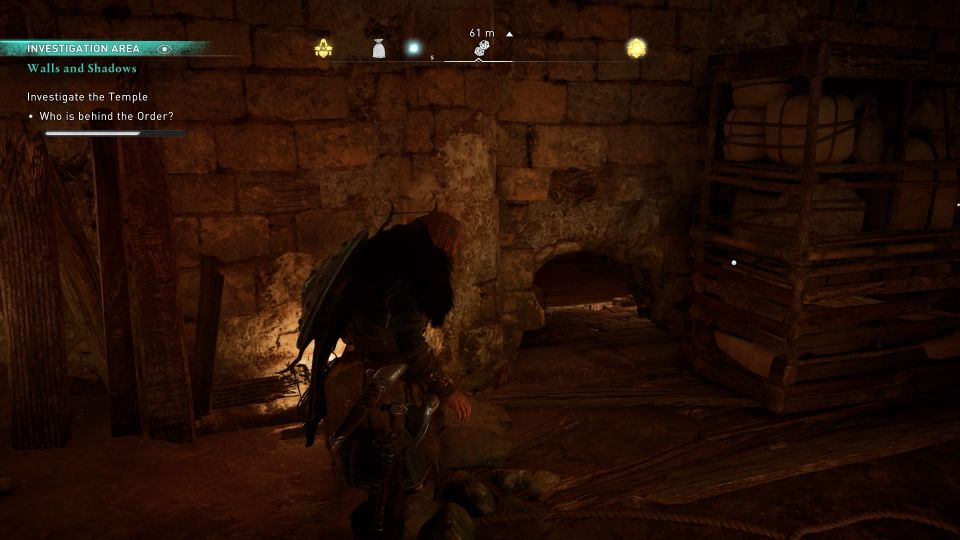 You will also be able to find a unique equipment, i.e. a Briton Shield.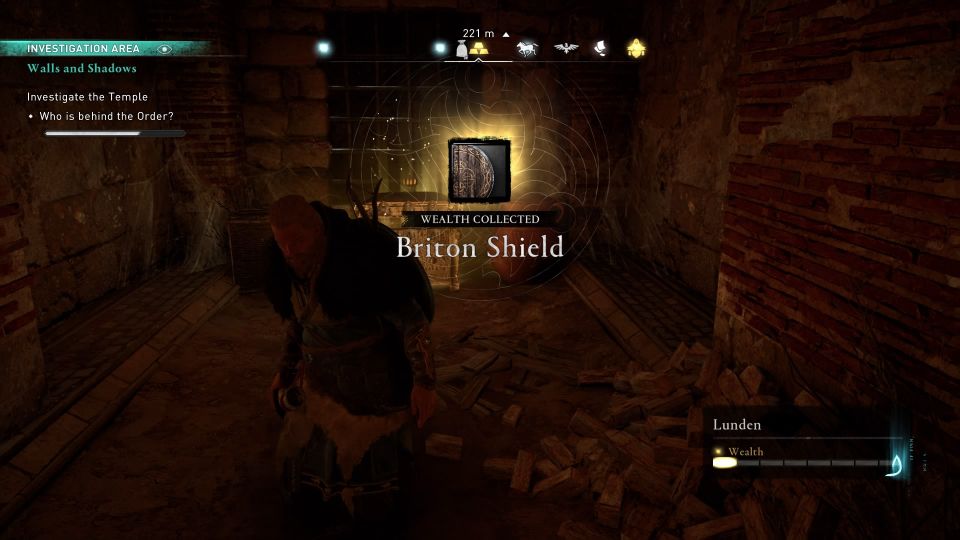 After taking the shield, get to the last hint. You should see a path blocked by weak wooden planks.
Destroy the planks and climb up.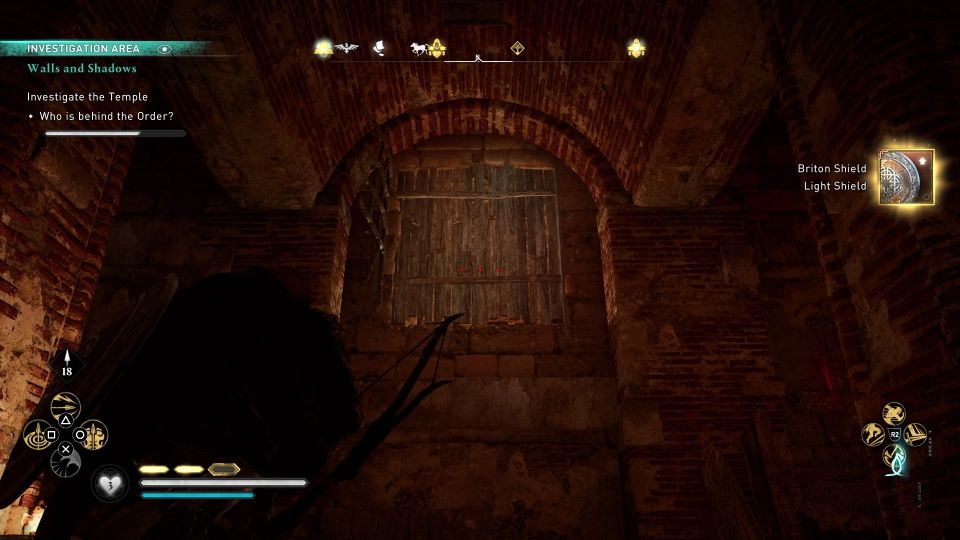 You will then reach the final hint.
Return to Stowe
After getting all clues, go back to Stowe.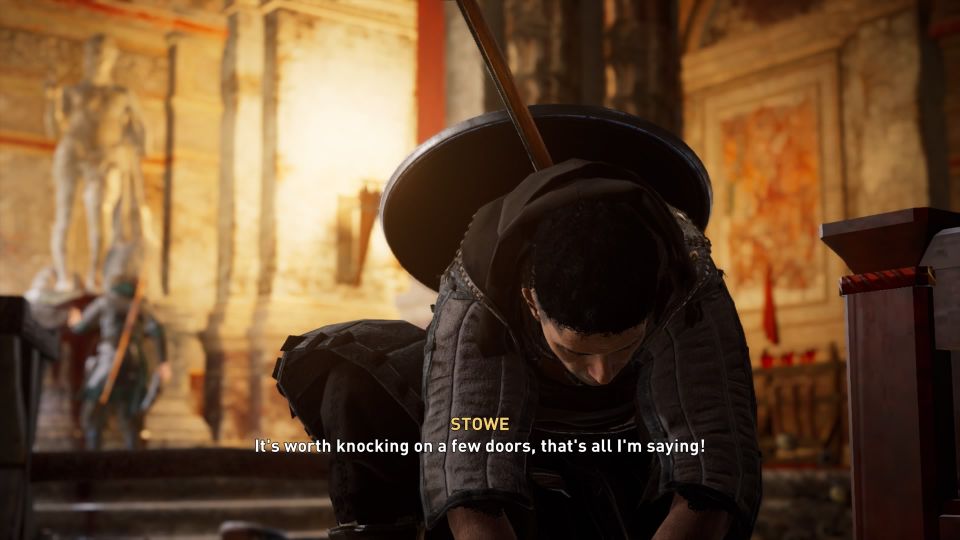 The quest ends here.
---
Related posts:
AC Valhalla: Reporting On Oxenefordscire Walkthrough
AC Valhalla: Animus Anomaly Aqueduct (Oxenefordscire) Guide