A Triumphant Return is a quest in East Anglia of Assassin's Creed Valhalla.
Your task is to help Oswald get to Rued by taking over one of the forts.
Here's a walkthrough of A Triumphant Return in AC Valhalla.
Suggested power: 55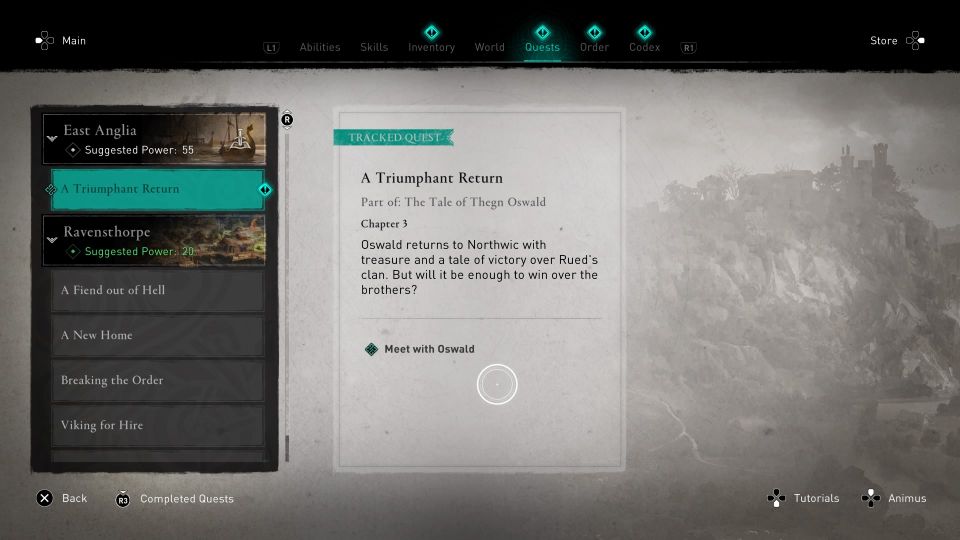 To begin the quest, talk to Oswald in Northwic.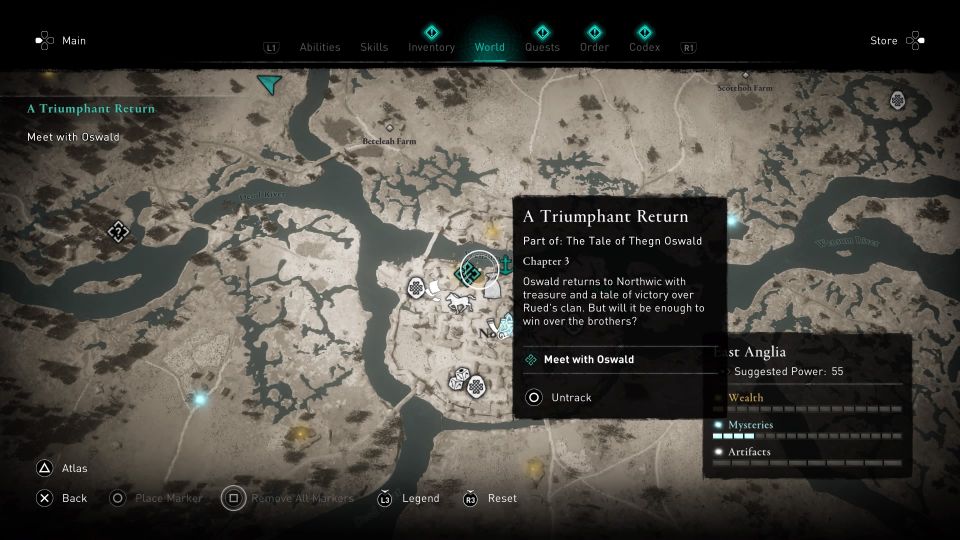 You will see him arguing with one of the brothers over the gifts.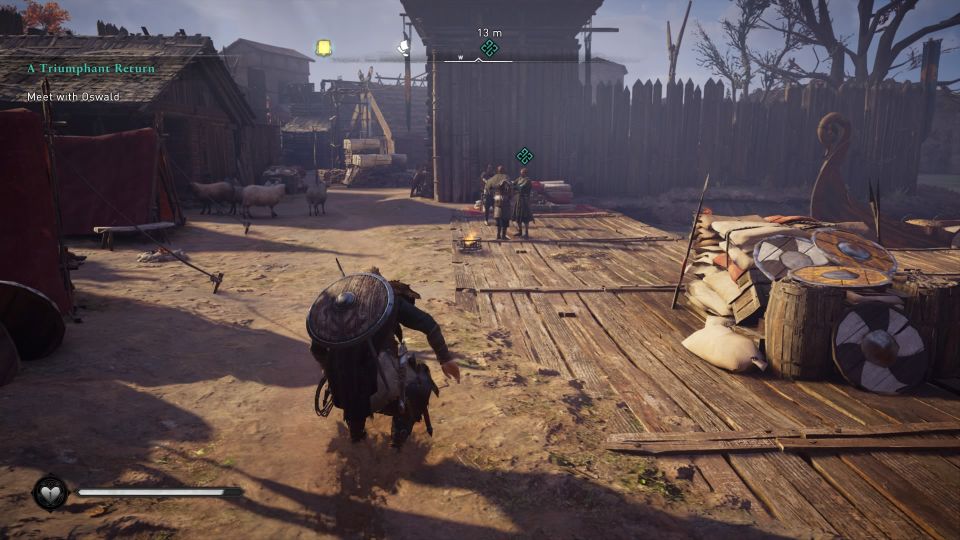 Find and defeat Rued's scout
You will then learn about Rued's scouts in the base. You just need to choose any one of the four locations given in the map.
The nearest one will do.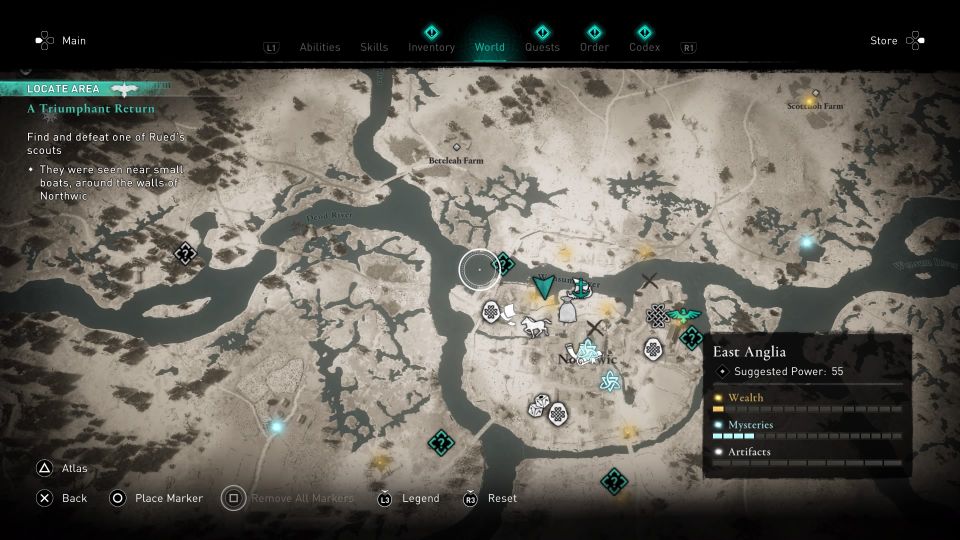 Head to the nearest spy who is just past the castle wall.
Sneak up to him and stealth attack the guy.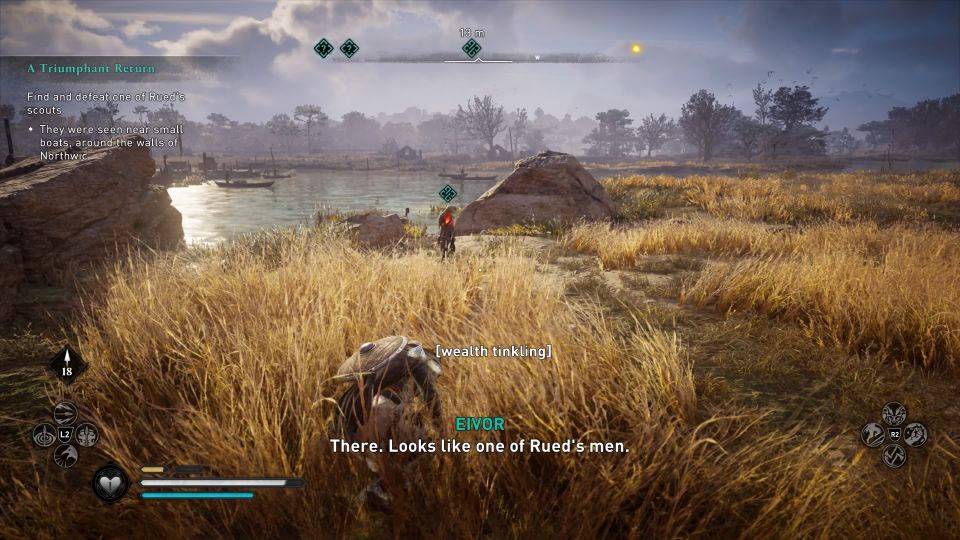 Bring the scout to Oswald
After tying him up, put him on the small boat nearby and bring him to Oswald.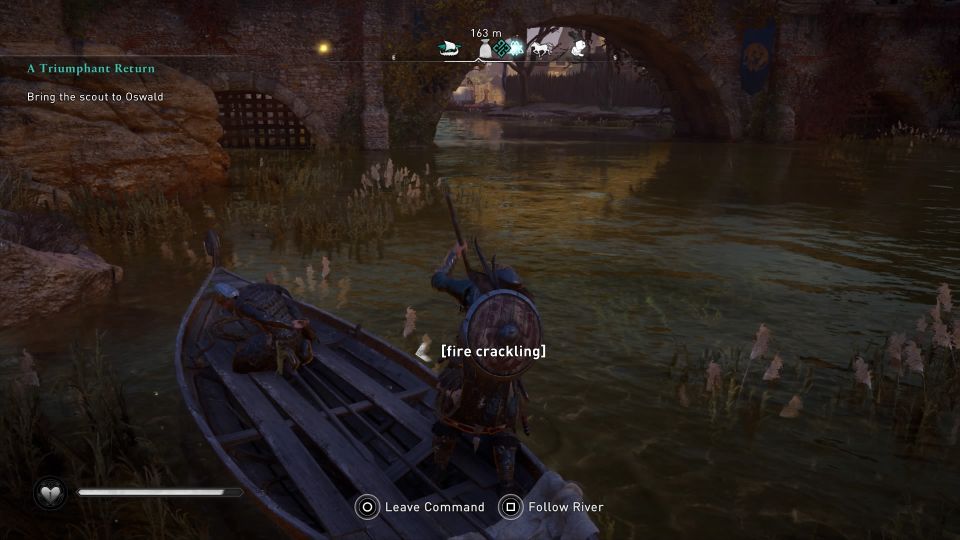 During the conversation, you will be asked if you should keep the guy hostage or kill him.
If you choose to keep the scout as a hostage, Valdis will still kill him.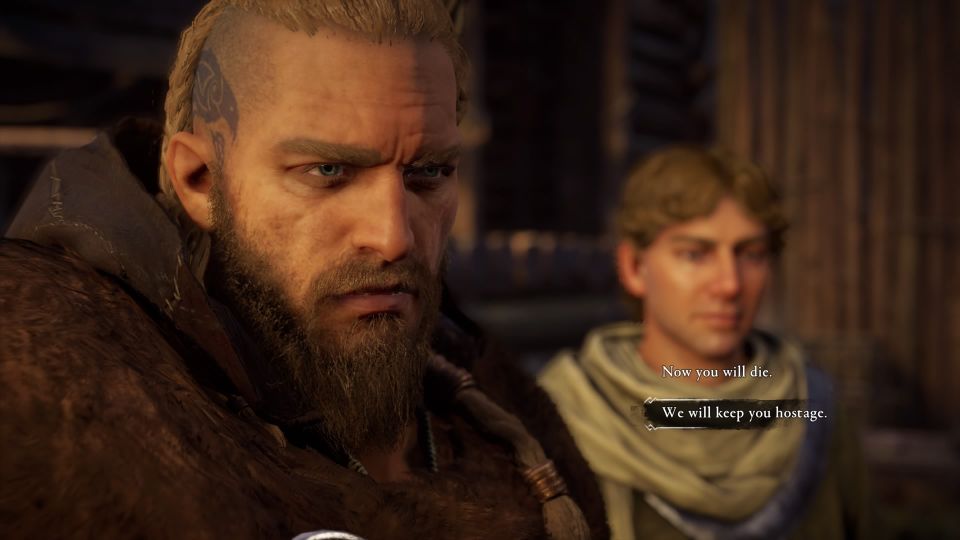 Meet with your allies
Next, head to the location marked on the map and meet the allies there.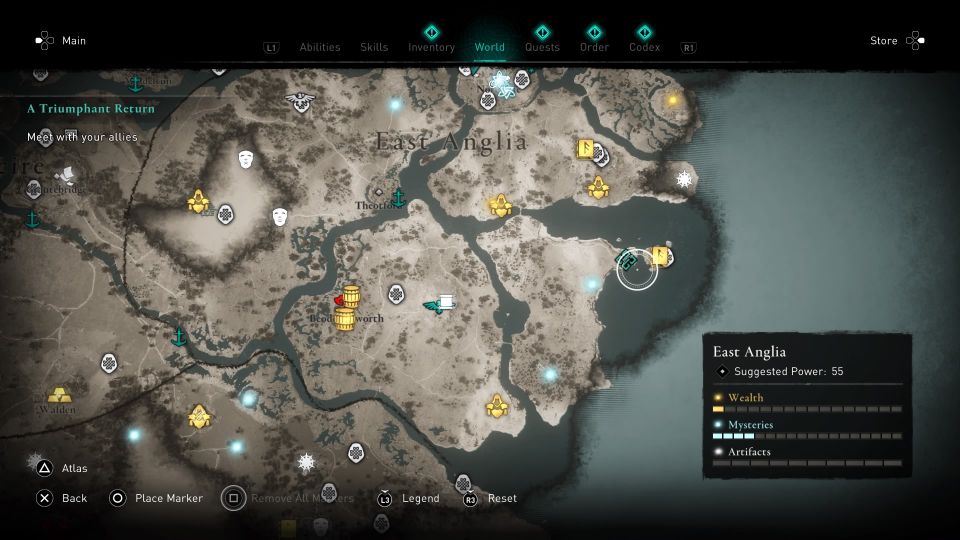 You will see all of them waiting outside.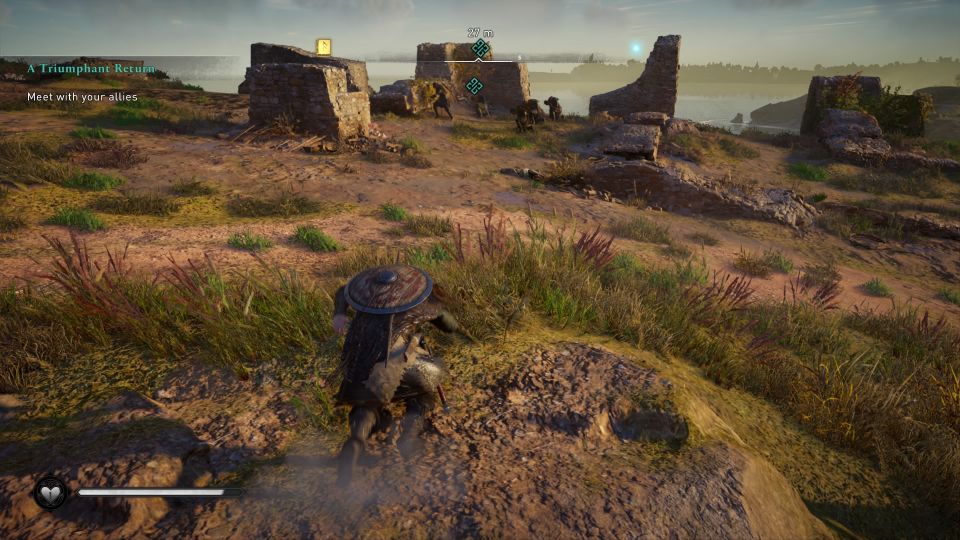 Eliminate Rued's clansmen
Now, your objective is to eliminate every single one of Rued's clansmen inside the fort.
You can try entering through the front gate but the best way is still through the bottom of the fort.
Go to the bottom right of the bridge and you'll see some ropes you can walk on.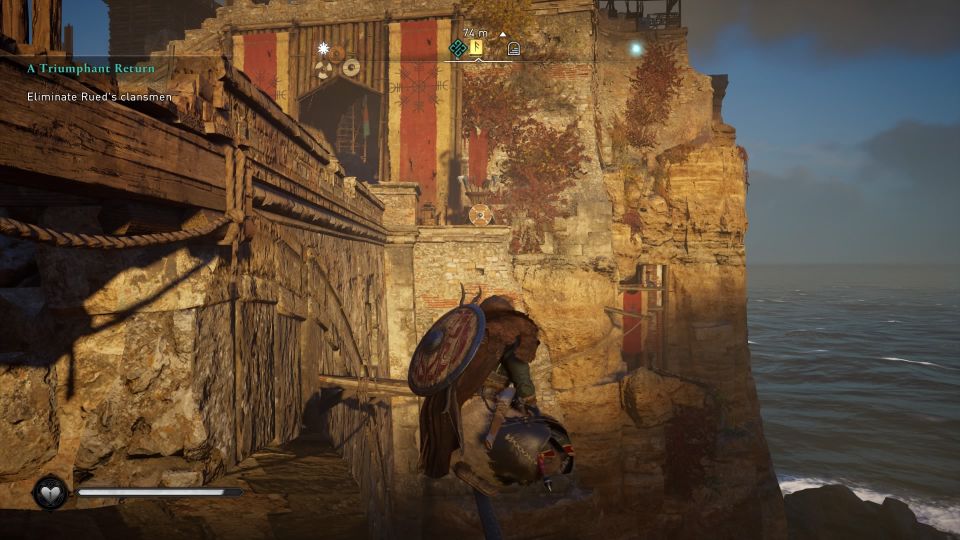 If you follow that path, you will reach this shelf. Move the shelf and enter the fort.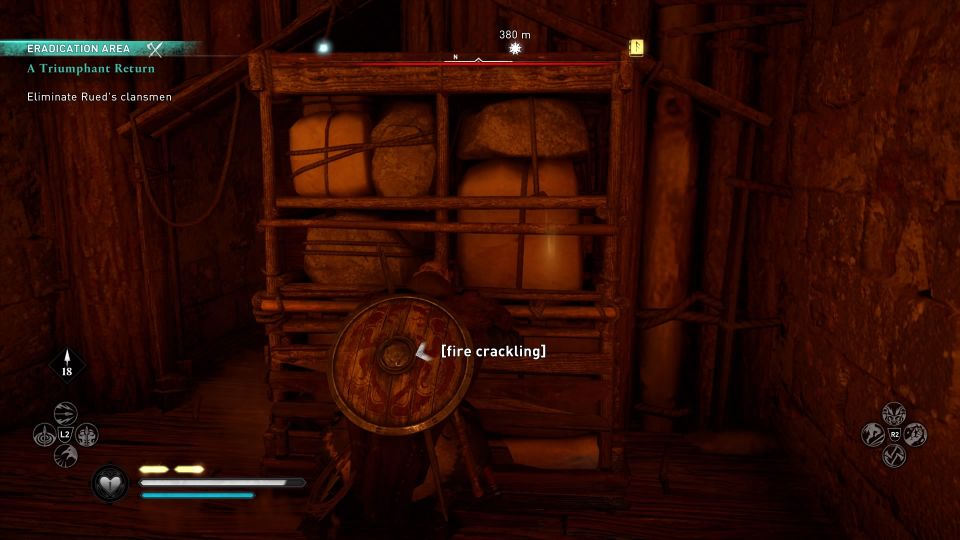 Inside, most of the clansmen can be killed stealthily as they are usually separated from one another.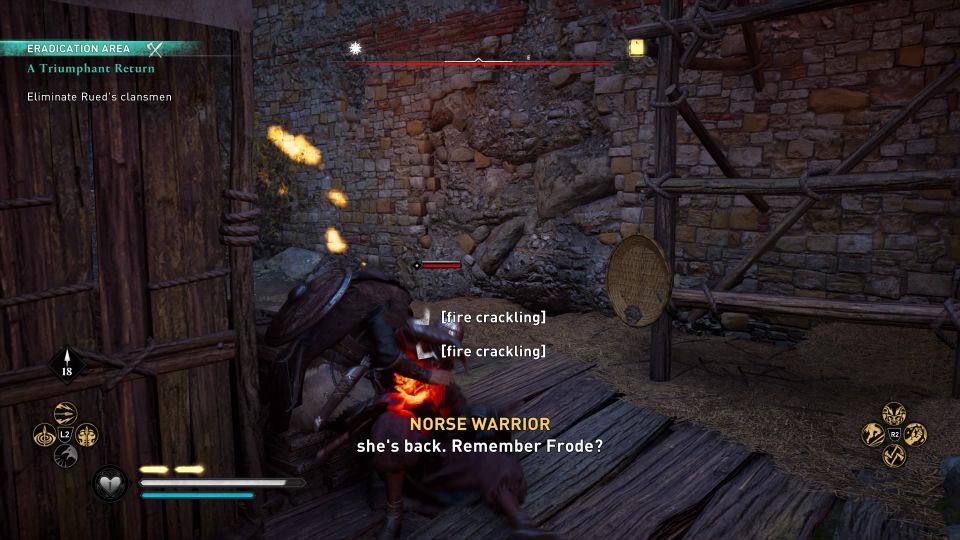 How to get the book of knowledge (optional)
To get to the book of knowledge, look for the key inside the fort. Use Odin's sight to find the key.
The key is located near an elite clansmen. You can stealth kill the guy first as he's looking at some notes.
After killing the elite, take the key.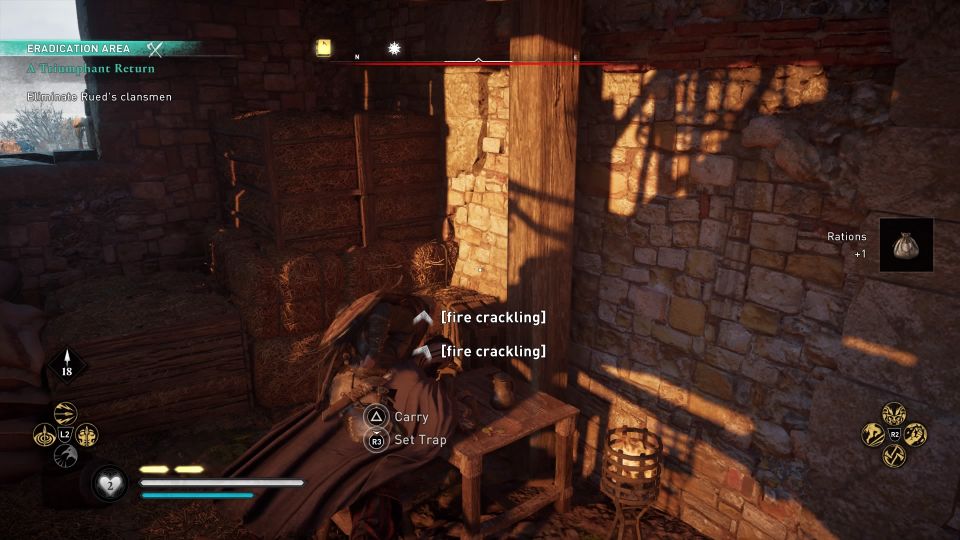 Near the key, you will see a hole covered with some rocks.
You can use the oil jar nearby and throw it on the rocks to break open a path.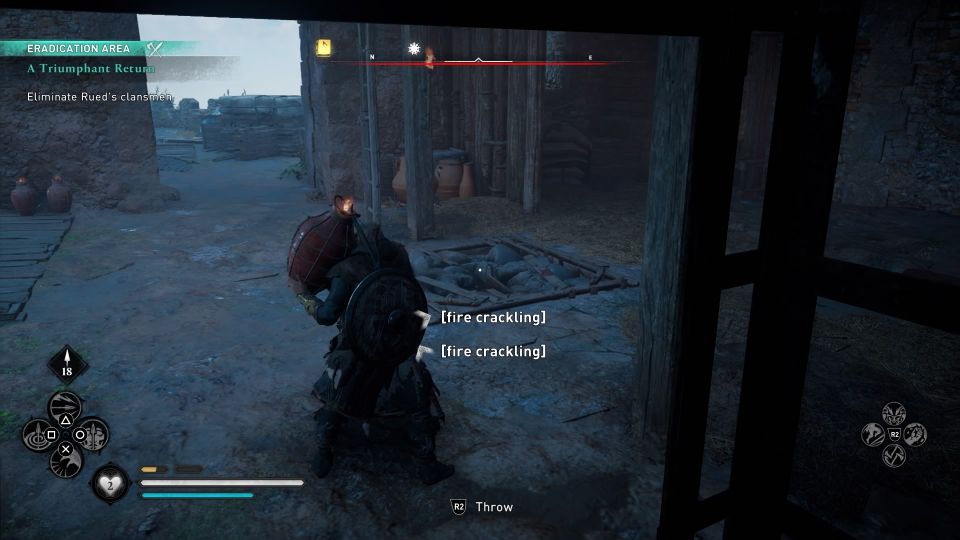 Jump down the hole and you'll see a shelf. Move the shelf and you'll see a locked door.
This is where you use the key.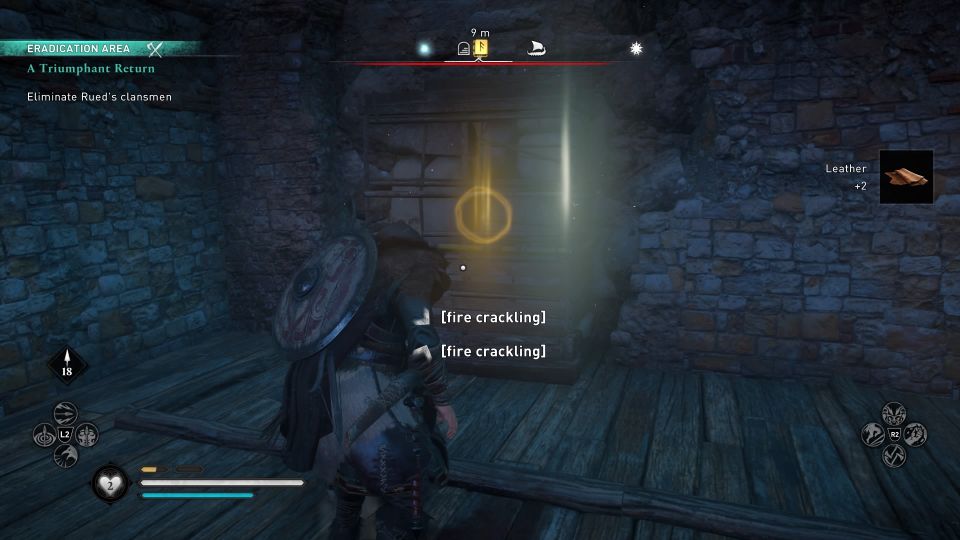 The book of knowledge inside will give you the Rush & Bash ability upgrade.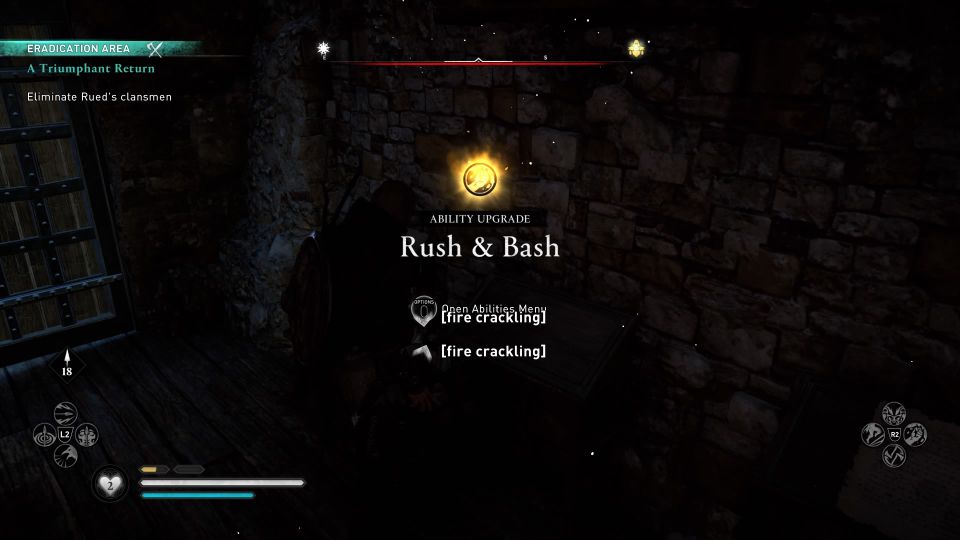 Light the brazier
After eliminating Rued's clansmen, light the brazier which is located at one of the corners.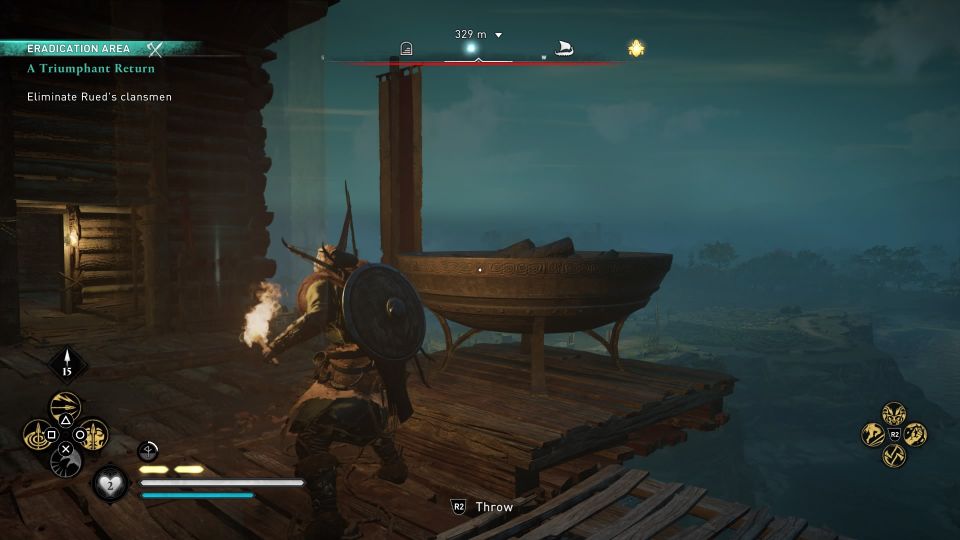 During the cutscene, Rued will duel against Oswald.
The latter manages to bring Rued together with him as they fall off the castle.
Escape with your allies
After the cutscene, escape the fort.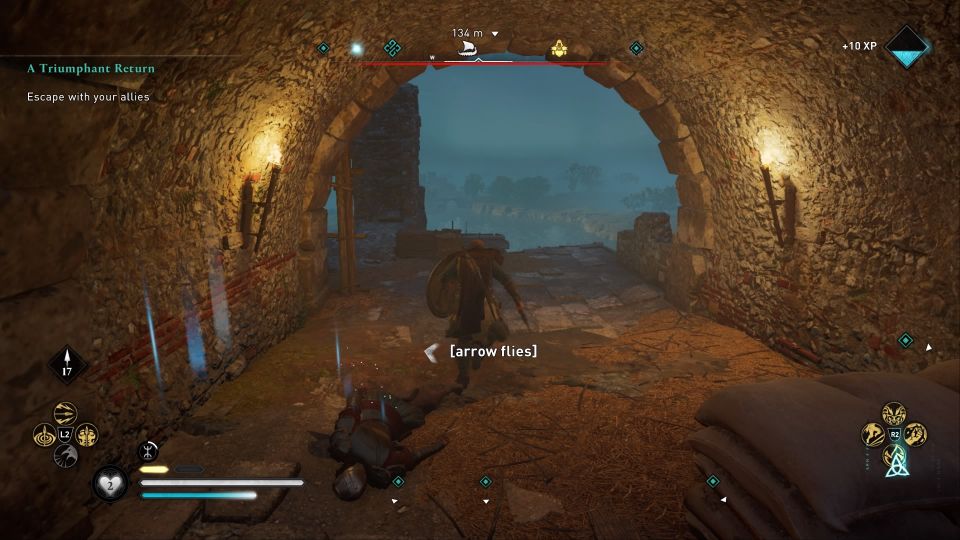 The quest ends here.
---
Related posts:
AC Valhalla: The Measure Of A Norseman Walkthrough
Assassin's Creed Valhalla: Kingmaker Quest Walkthrough