Kingmaker is a quest under East Anglia in Assassin's Creed Valhalla.
Your task is to meet up with Oswald, the heir to the East Anglia throne.
Here's a walkthrough of Kingmaker in AC Valhalla.
Suggested power: 55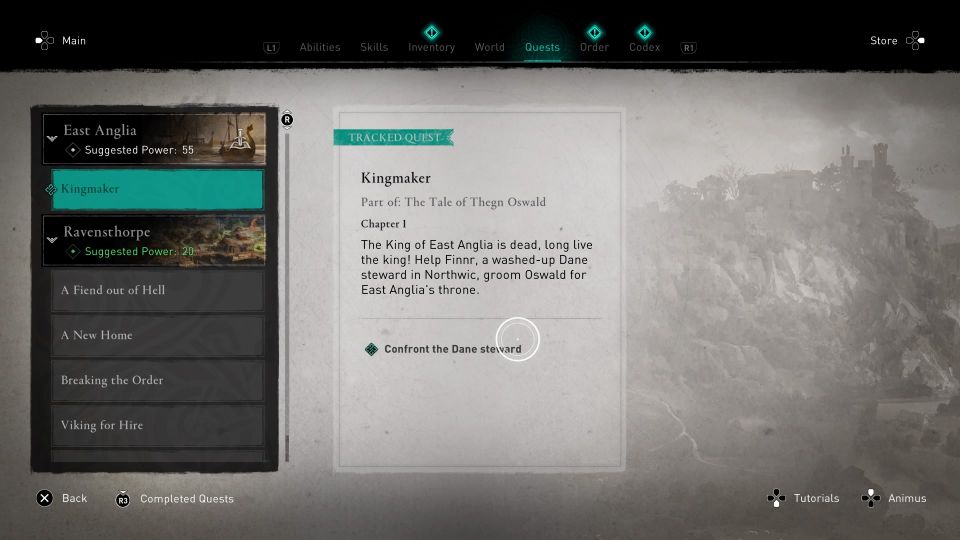 To begin the quest, go to Northwic in East Anglia, as marked in the map.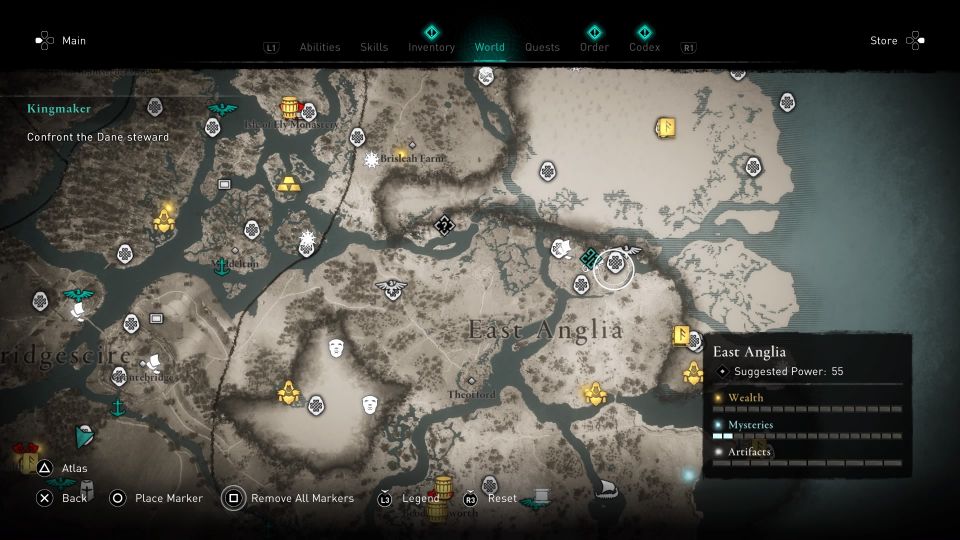 Look for the longhouse inside the city and talk to the steward named Finnr.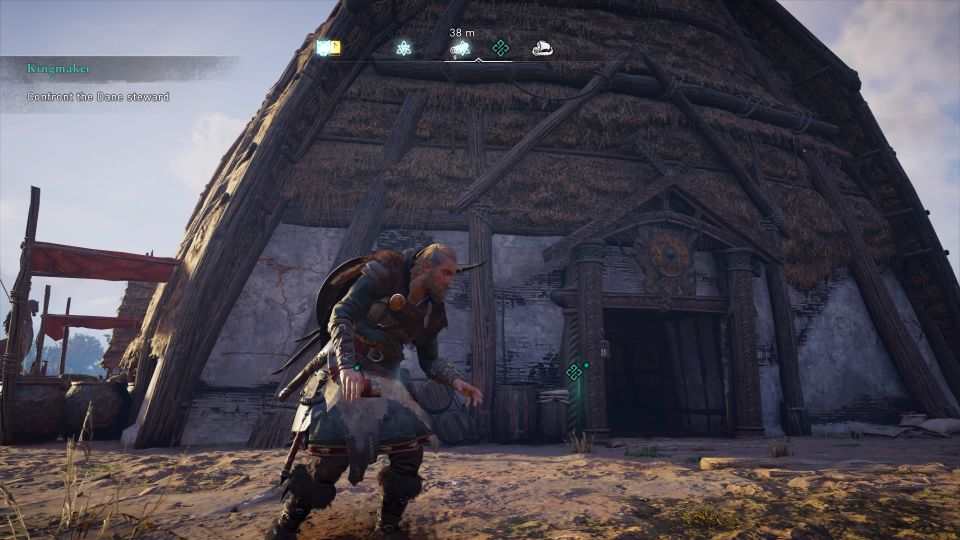 Find and talk to Oswald
You can find Oswald north of Northwic, as shown in the map below.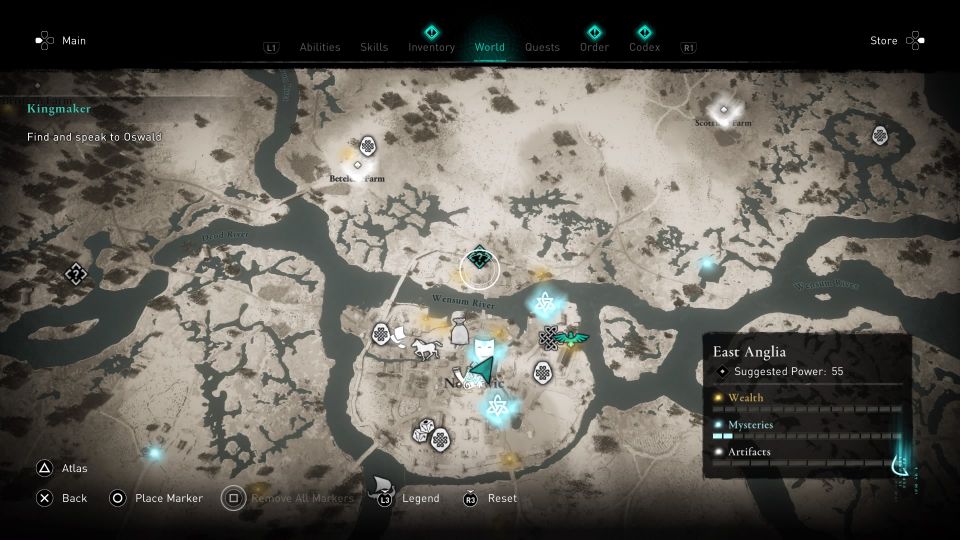 You will see him talking to a group of villagers.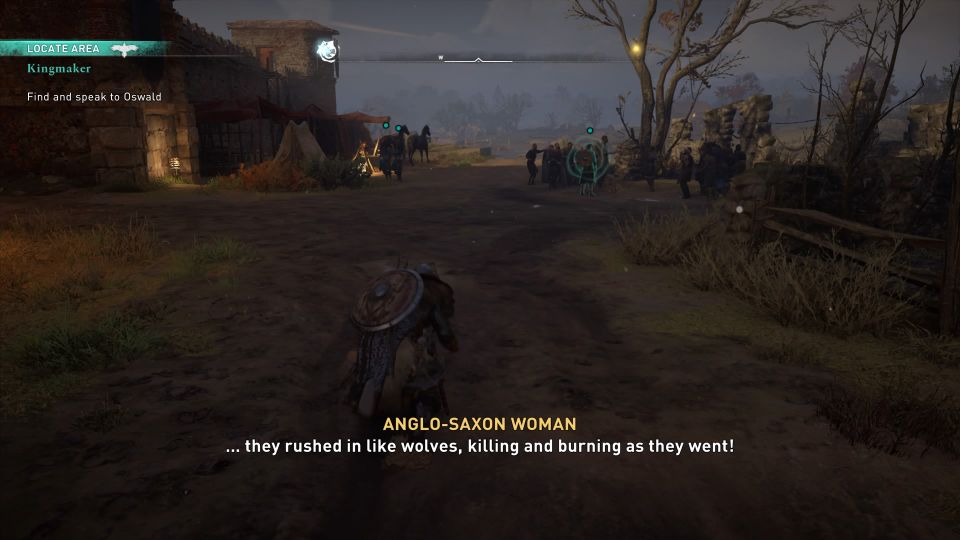 Follow Oswald
After the cutscene, follow Oswald on horseback.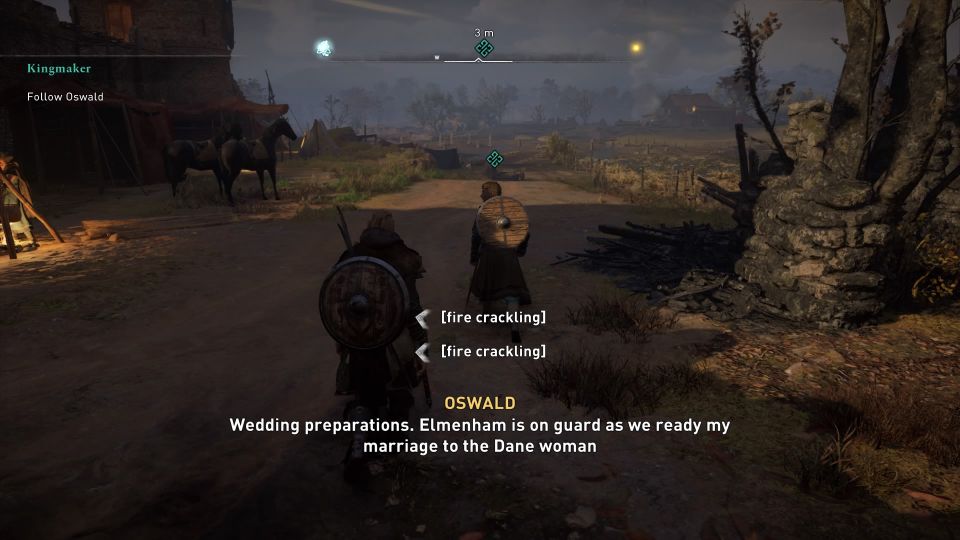 Go all the way until you reach Beteleah Farm.
Clear out Rued's clansmen
As you reach Beteleah Farm, you will see a number of Rued's clansmen surrounding the area.
You have to kill them all.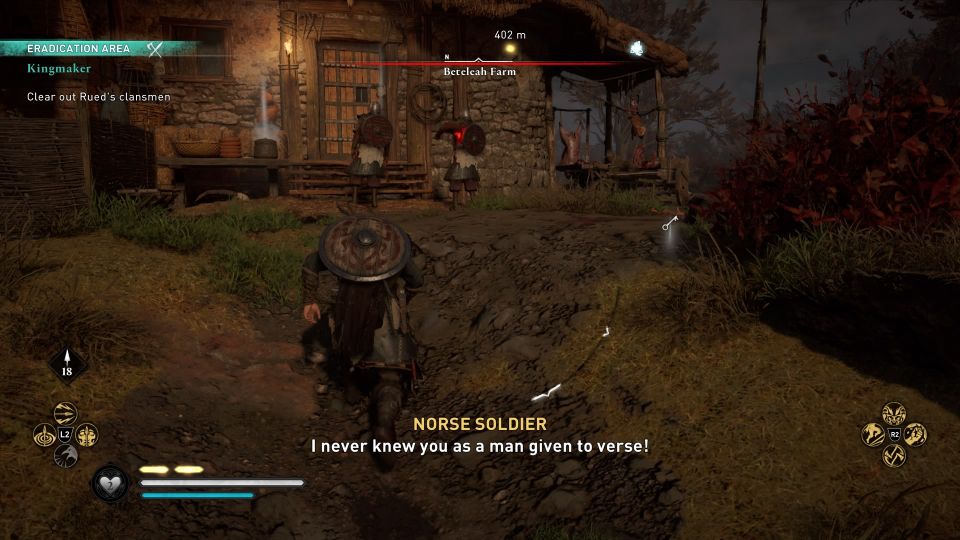 Take the treasure (optional)
Before you leave, you may want to take the treasure. Pick up the key outside the house, in the pigsty.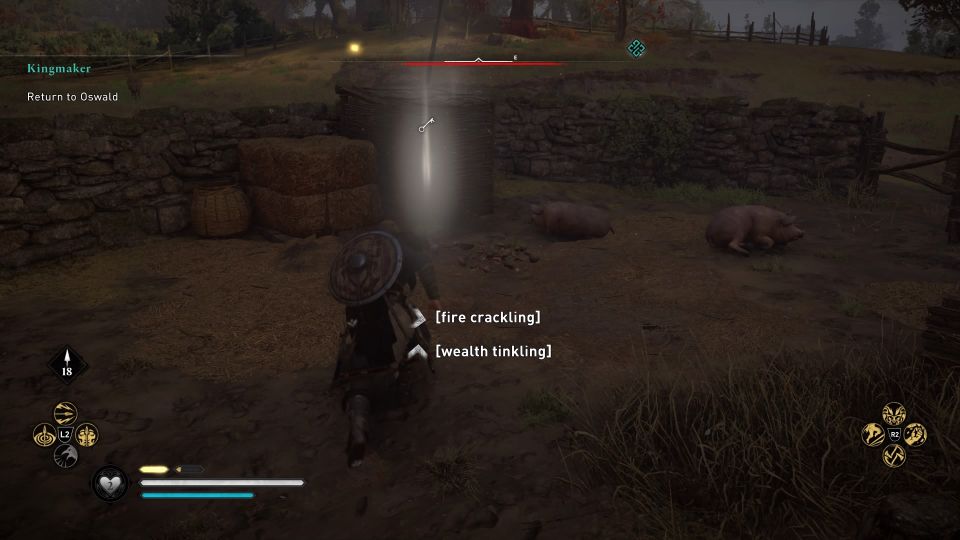 You'll now be able to unlock the door to the house. Inside, you'll find a chest.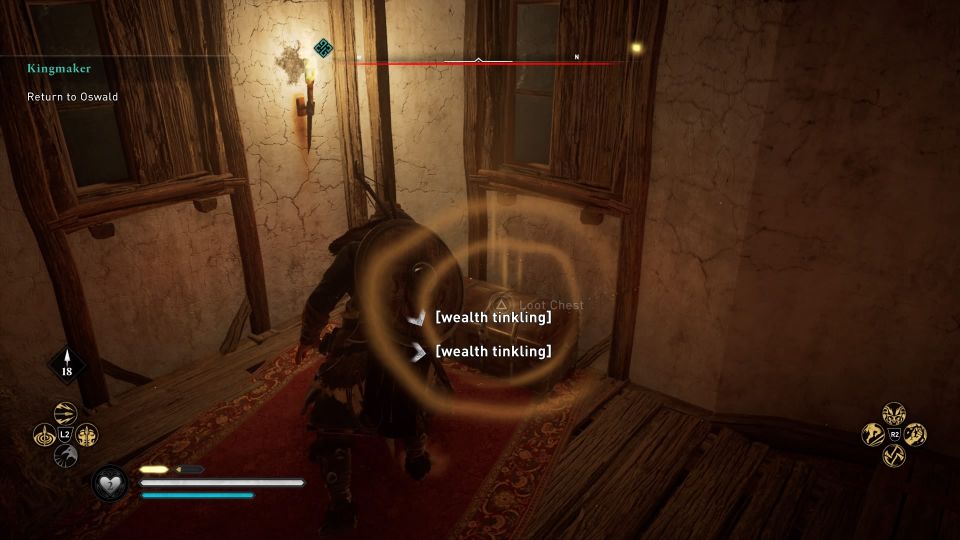 Return to Oswald.
Attend the dinner
Next, head to Elmenham to meet Oswald and his future Dane in-laws.
It's located northwest of the Beteleah Farm. You have to go at night.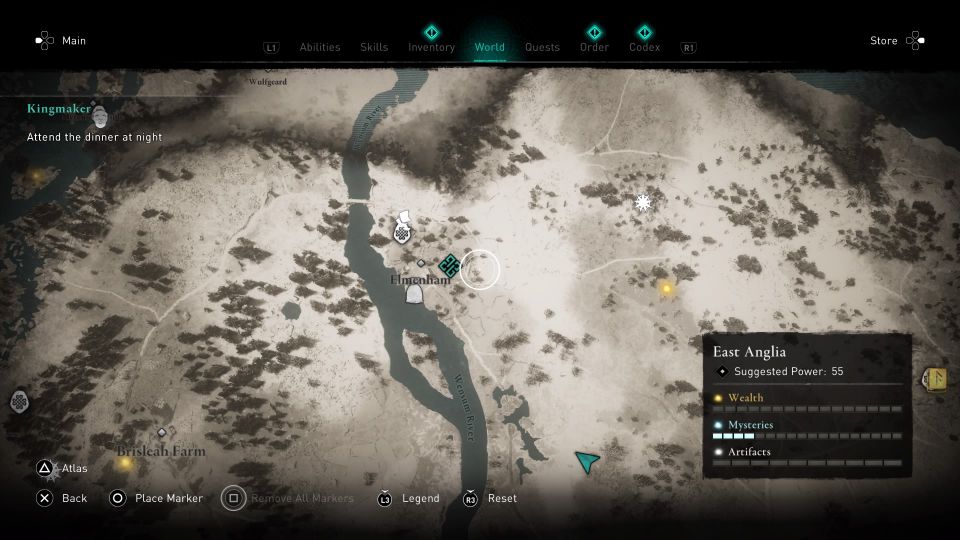 Get to the longhouse and a cutscene will trigger.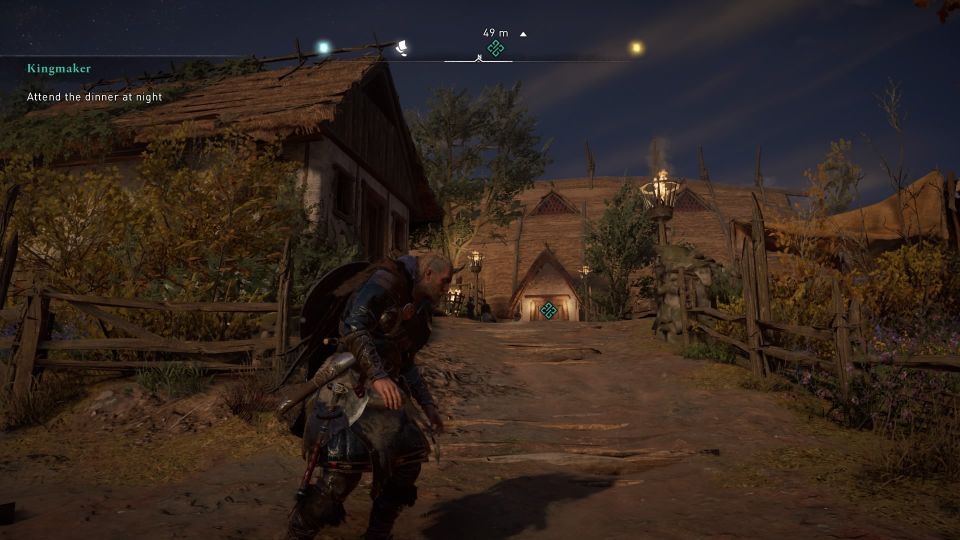 Defeat the brothers
After the banquet cutscene, you have to defeat the two brothers in a fist-fight.
Here, you can parry their punches to make them vulnerable for a few seconds. Defeat them both.
The quest ends here.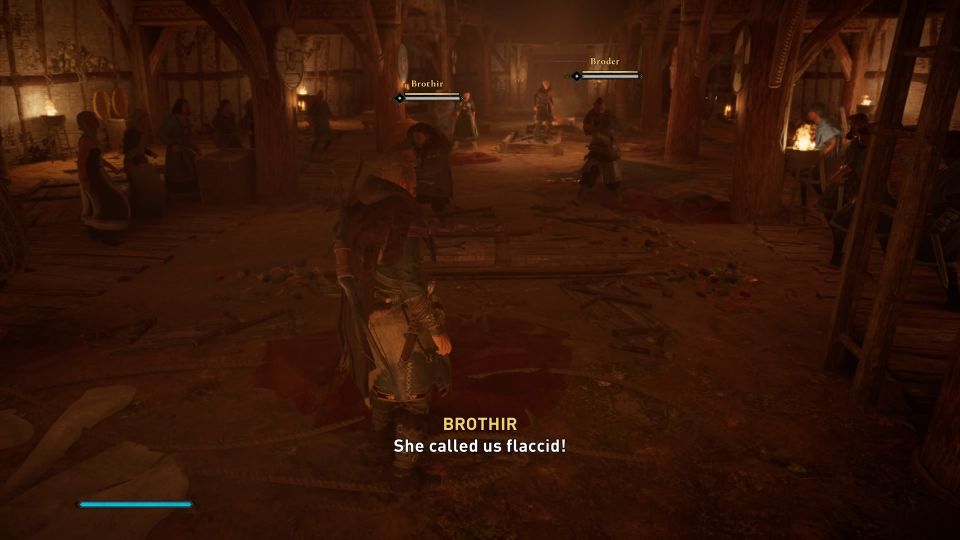 ---
Related posts:
Assassin's Creed Valhalla: The Wayward Walkthrough
Assassin's Creed Valhalla: Ledecestrescire Sauce (Eel Location)