Choking the Gallows is a quest under Wincestre in Assassin's Creed Valhalla.
Your only objective is to kill the man named The Gallows.
Here's a walkthrough of Choking The Gallows in AC Valhalla.
Suggested power: 250
Note: I accidentally deleted most of the screenshots so it's a bare article.
Get to the market
To kill The Gallows, go to the market in Wincestre. It's toward the eastern side of the city.
When you reach the market, a cutscene will trigger introducing The Gallows.
Kill The Gallows
You can kill The Gallows easily if you assassinate him from the top. You'll need to go around his guards and climb on the rooftop above him.
Assassinate him and confirm kill to complete the quest.
You can also attack him directly but you'll need to deal with the guards.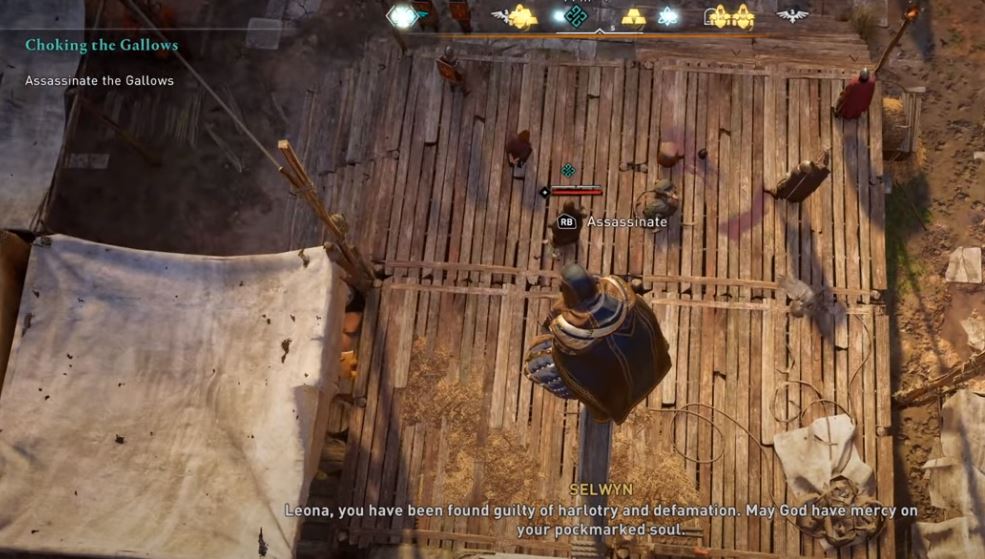 ---
Related posts:
AC Valhalla: The Reeve Of Wincestre Walkthrough
Assassin's Creed Valhalla: Maen Ceti Cairn Guide