Seahenge Standing Stones is a mystery in East Anglia in Assassin's Creed Valhalla.
Your task is to view the standing stones in a way that forms the required symbol.
Here's a guide of Seahenge Standing Stones in AC Valhalla.
To begin the standing stones mystery, head to the location shown in the map below, marked by the map marker.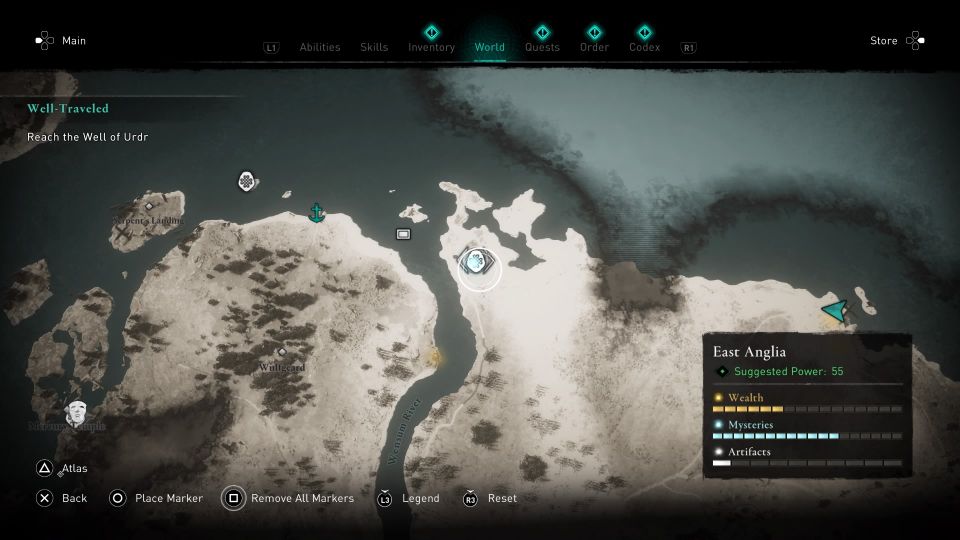 As you reach Seahenge, you will see a note in the middle. Read it to know the symbol you have to form.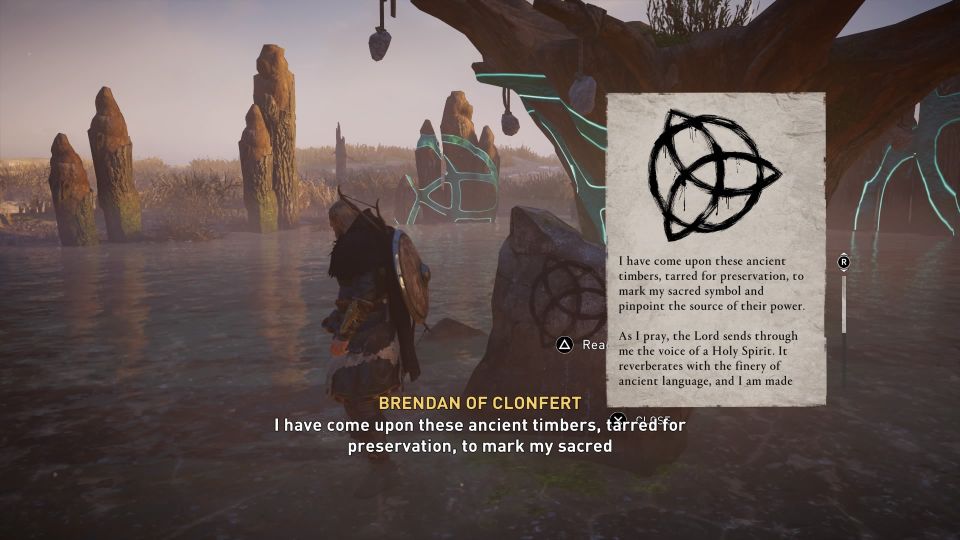 How to view the symbol
The symbol you're looking for is shown in the image below. You have to stand at the exact point and wait for the symbol to light up.
You'll know that you are close if your controller vibrates (assuming you're on the Playstation).
This symbol is formed using the tree bark together with the huge standing stones at the background.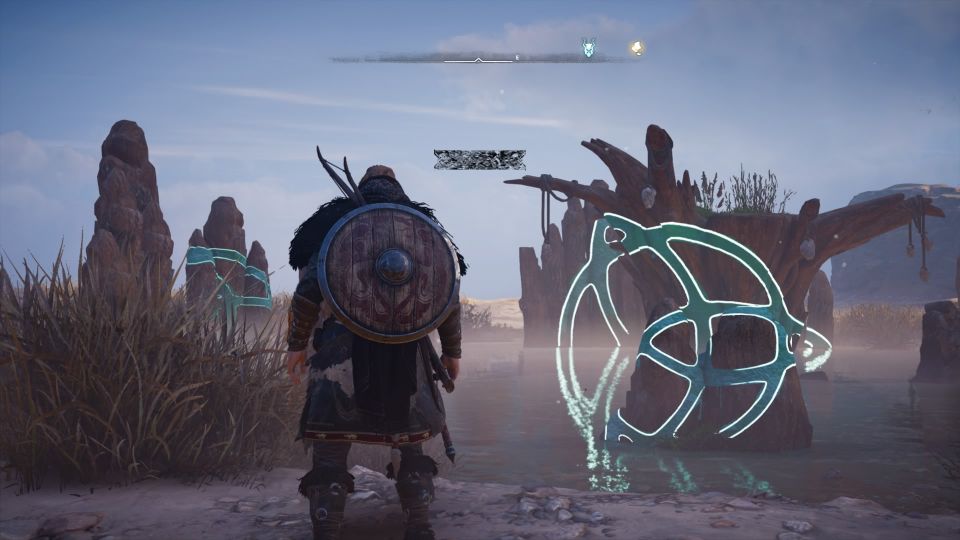 The challenge completes here and you'll gain skill point(s).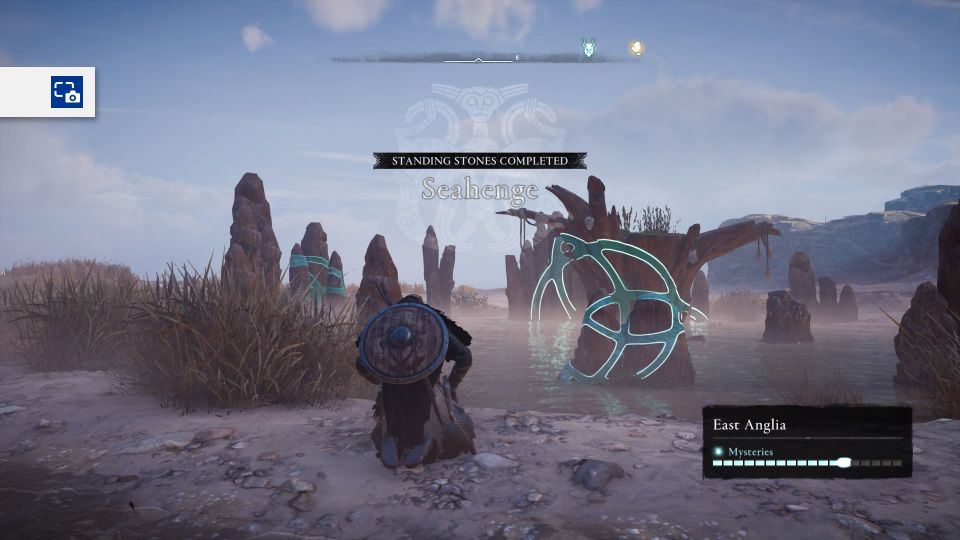 ---
Related posts:
Assassin's Creed Valhalla: East Cape Peak Cairn Guide
AC Valhalla: Green Children Of Anglia Walkthrough
Assassin's Creed Valhalla: How To Defeat Thor The Fishmonger