Severing the Lines is a quest under Suthsexe in Assassin's Creed Valhalla.
Your task is to meet Basim and cripple the garrison at Briggworth.
Here's a walkthrough of Severing the Lines in AC Valhalla.
Suggested power: 160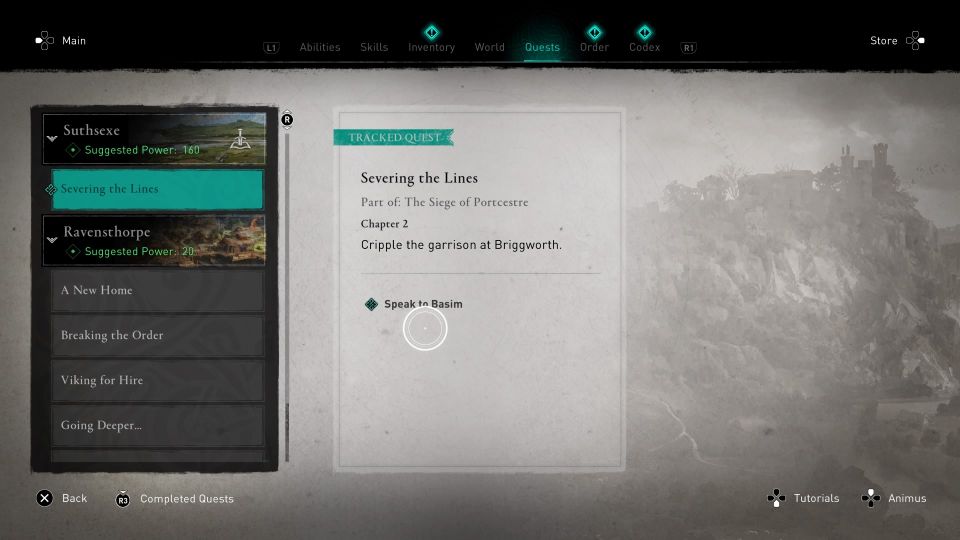 Speak to Basim
To begin the quest, meet Basim. His exact location is shown in the map below, marked by the quest symbol.
He will be waiting on the bridge beside Briggworth, near the zipline.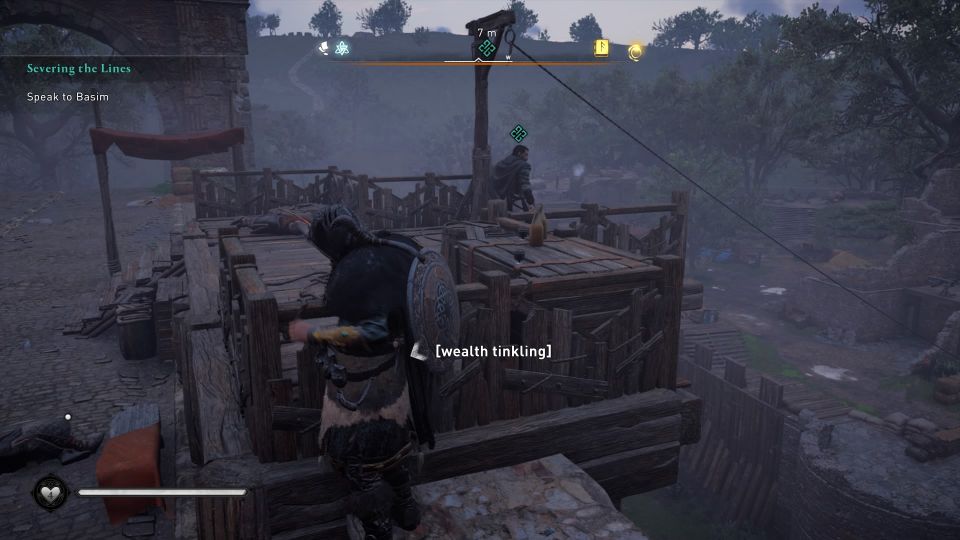 Sabotage Briggworth
The main objective is to sabotage Briggworth.
You have to do the following:
Kill the commanders – one at the keep and another at the dock
The location of the commanders are shown below, marked by the quest symbols.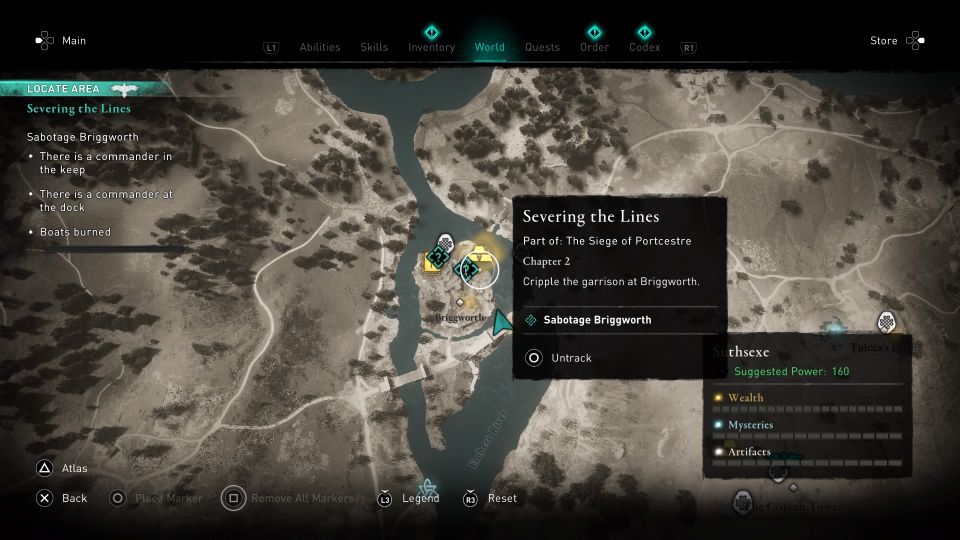 To get to Briggworth, just use the zipline beside Basim.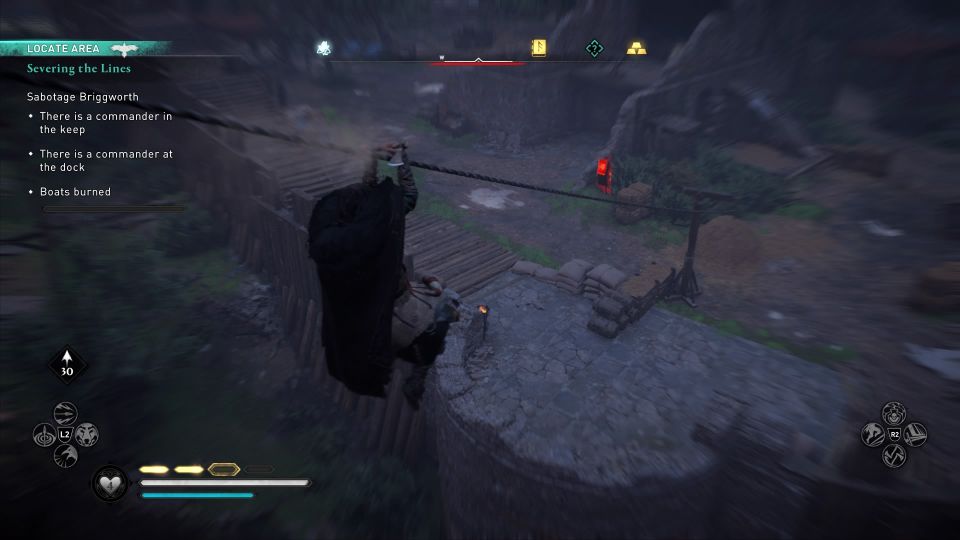 You may want to disable the alarm as well if you have time.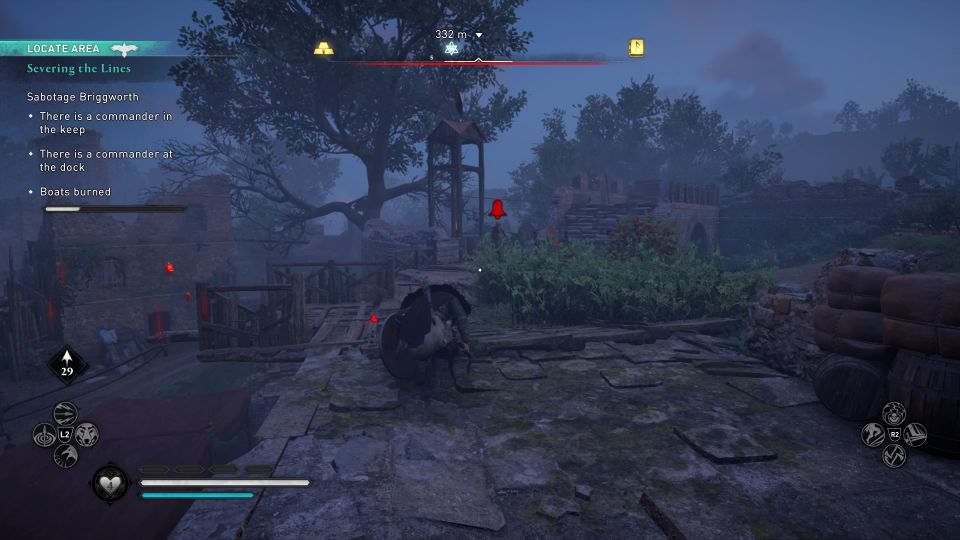 The boats are mostly located near the river. To destroy them, shoot at the oil jar.
Another way is to throw a torch.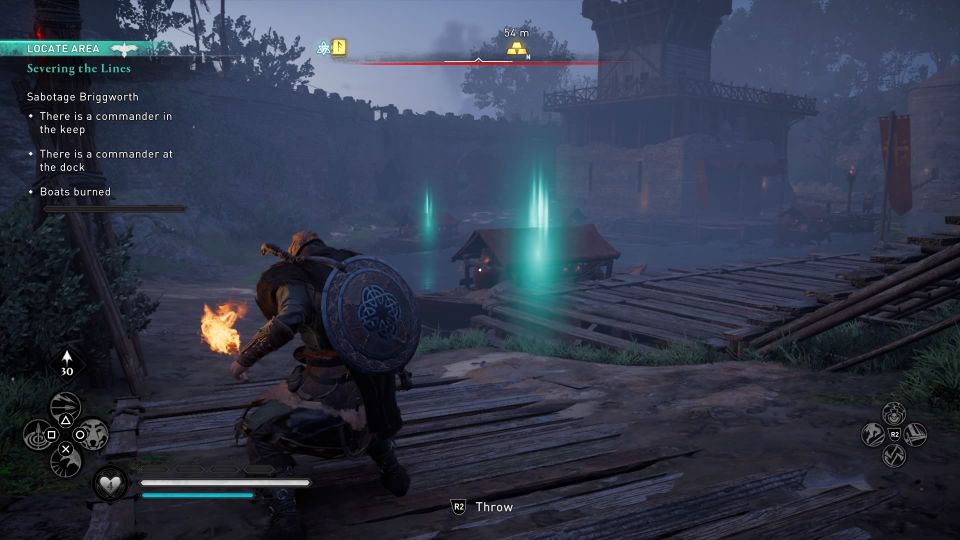 After getting rid of the boats, kill the commanders.
One commander is at the dock where the boats are.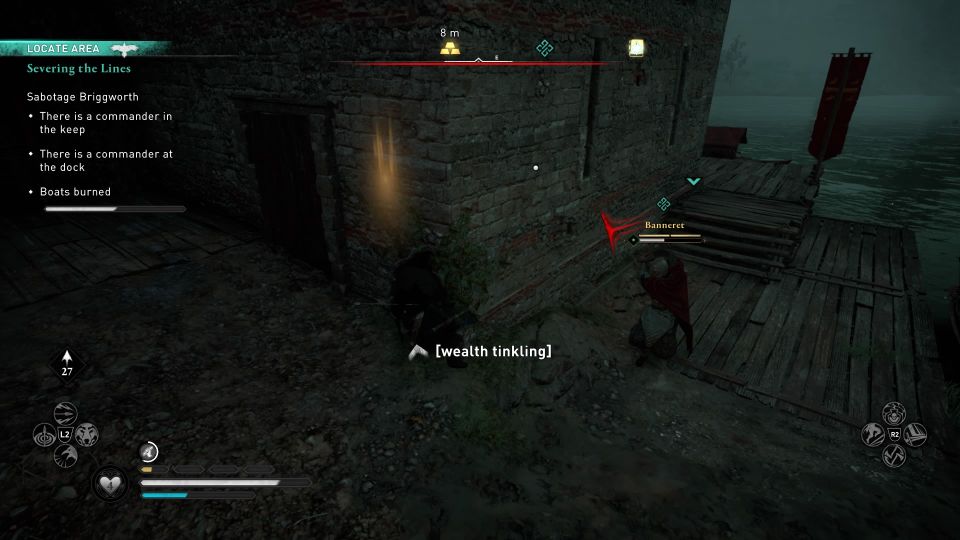 The other commander is inside the keep.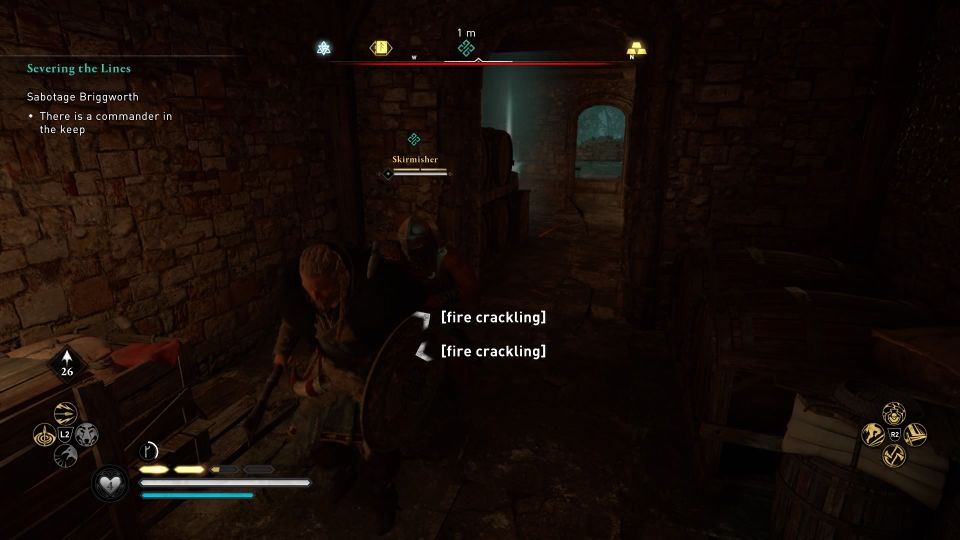 The quest ends after both commanders are dead and all the boats are gone.
---
Related posts:
Assassin's Creed Valhalla: Scorched Earth Walkthrough
AC Valhalla: Let Them Eat Ashes (Quest Walkthrough)