Let Them Eat Ashes is a quest under Suthsexe in Assassin's Creed Valhalla.
Your task is to meet Ubba and burn the grain stores in Gildefort.
Here's a walkthrough of Let Them Eat Ashes in AC Valhalla.
Suggested power: 160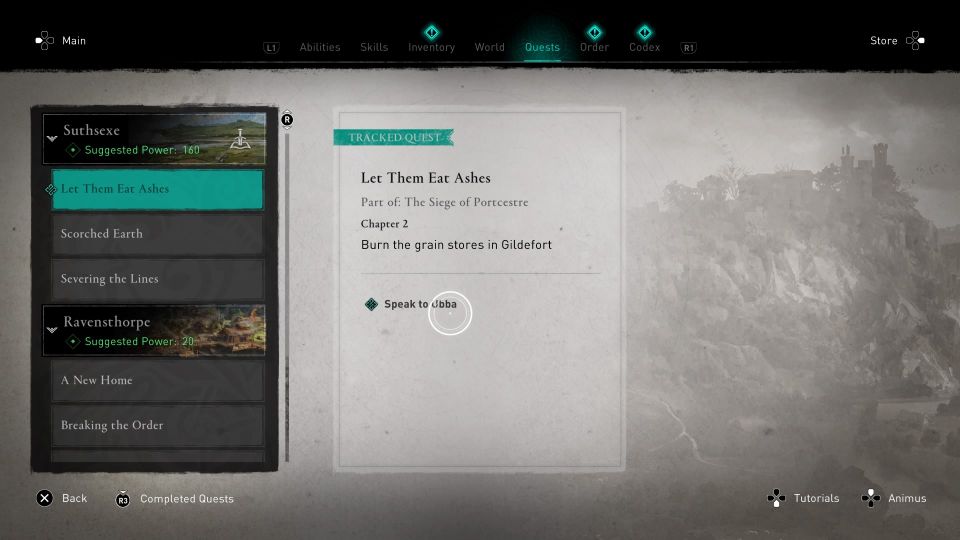 Speak to Ubba
To begin the quest, meet Ubba at the location shown in the map below, marked by the quest symbol.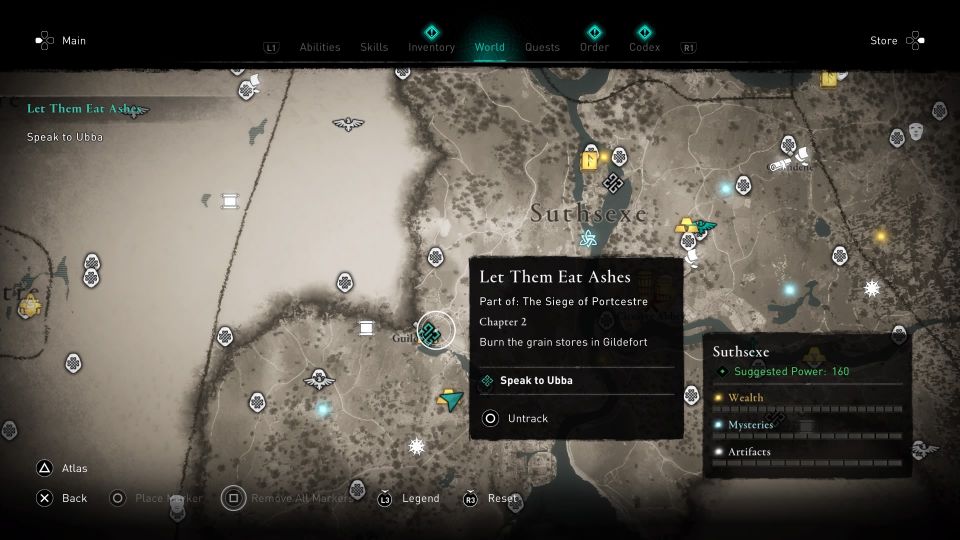 You will see him standing in front of a church. Talk to him.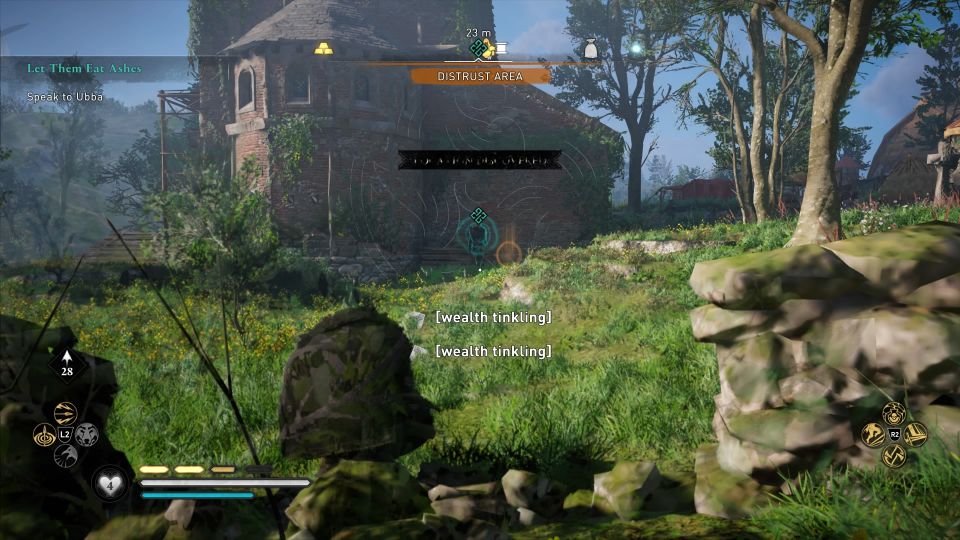 Burn the grain silos
The only objective is to burn the grain silos in the village. There are quite a lot of silos around (maybe up to 8). To burn them, just throw a torch onto the hay.
If you get spotted, you'll be targeted by many soldiers.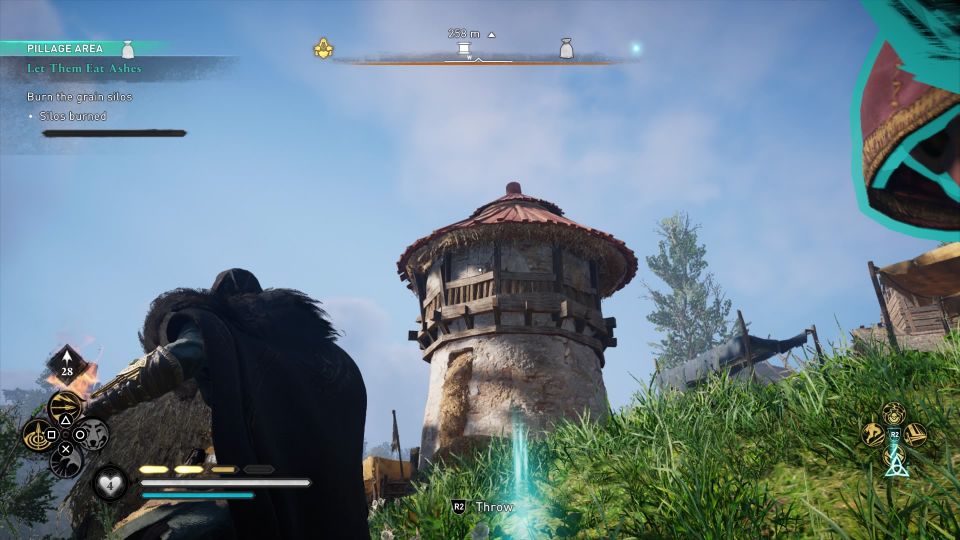 The quest ends after you've burned every silo in the village. You don't need to kill the enemies inside.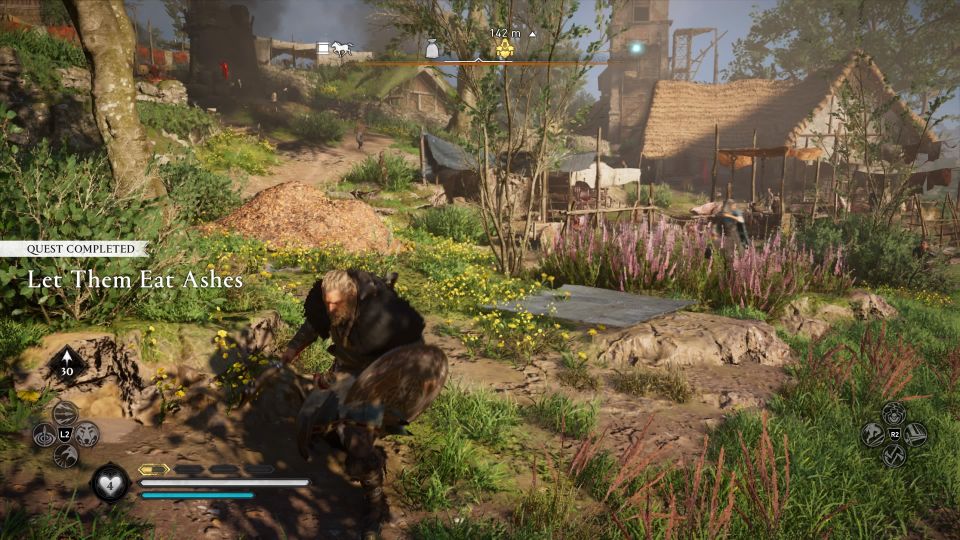 ---
Related posts:
Assassin's Creed Valhalla: Arrive Unexpected Walkthrough
Assassin's Creed Valhalla: Reaver Of The South Walkthrough