In Valheim, you'll come across more resources as you reach newer biomes.
One of them are scrap metal ores dropped by Fulings and Fuling Berserkers in the Plains biome.
Unfortunately, you can't smelt them using a regular smelter.
Here's how you can smelt scrap metal using a blast furnace in Valheim.
How to make a blast furnace
To unlock the blast furnace recipe, you need an artisan table first.
An artisan table can only be built when you obtain dragon tears, and the latter are obtained as a loot from the fourth boss Moder.
Once you have the recipe, you need iron, stone, surtling core, fine wood and a nearby artisan table to craft a blast furnace.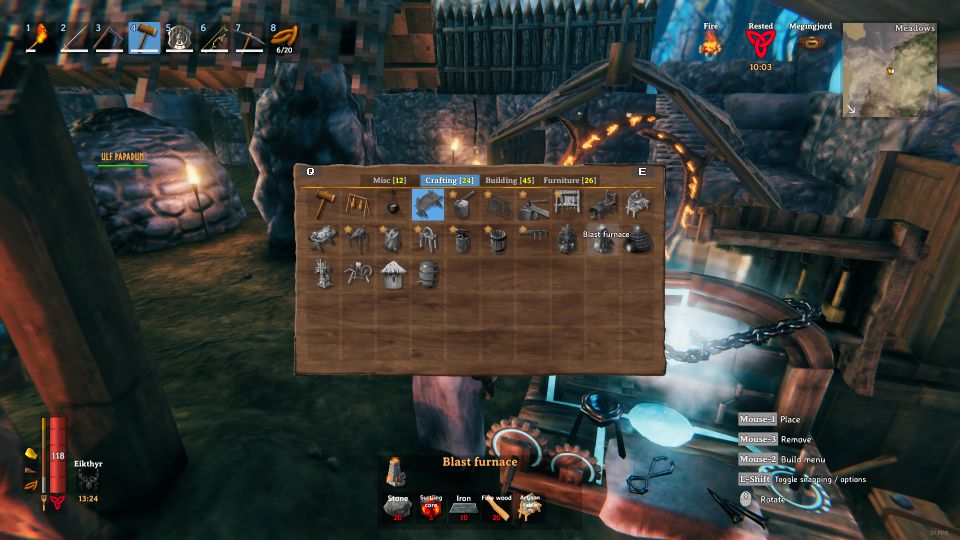 The blast furnace is taller than a regular smelter. You have to place it in a way you can access the left side of the furnace. The image below is a bad example of how to place it.
You'll need to place both coal and scrap metal ores at the left side of the furnace, which is different from the smelter.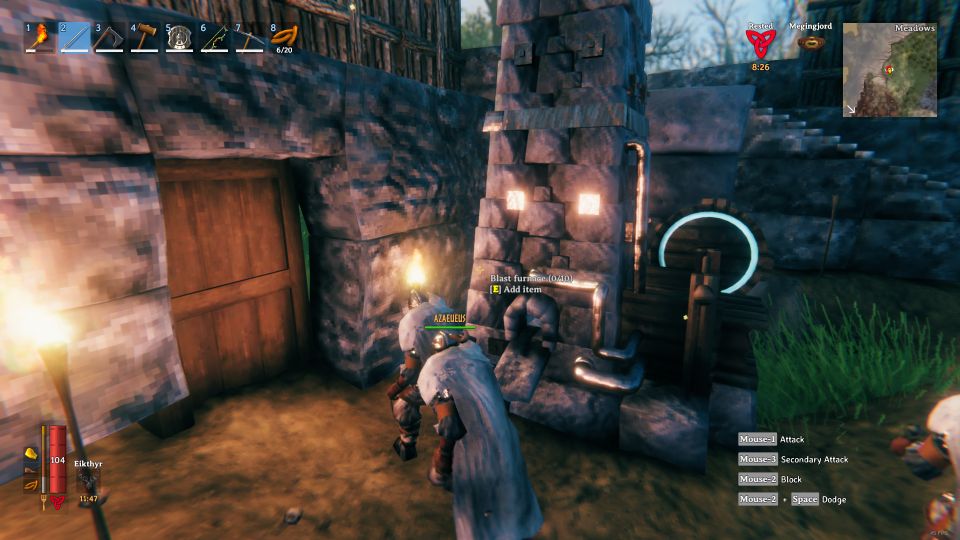 After making scrap metal bars, you can craft higher tier weapons and armor.
---
Related posts:
Valheim: How To Mine Silver Scraps In The Game