Valheim just released a new patch today (1st December 2022) and you can now build more Christmas related items.
Before this, you can probably make a Christmas tree but some of the other items are new.
Here are some of the Christmas items you can build in Valheim.
New Christmas items
Below is a screenshot where you can see some of the items you can make for Christmas this year. There's also a mistletoe hanging from the ceiling but it's not visible here.
The Christmas tree seems to be an older addition but the presents, wreath, mistletoe and garland can now be crafted.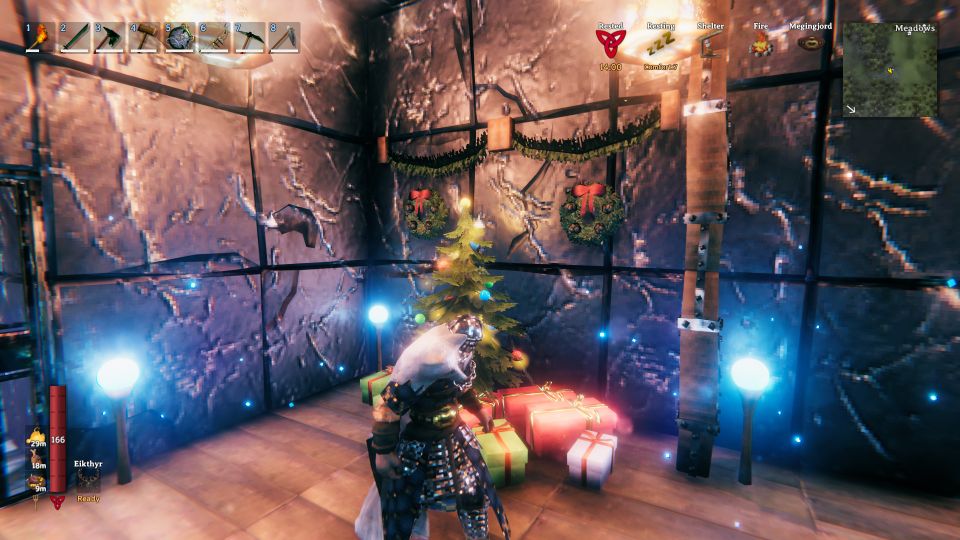 Just download the update and when you enter the game, you should see the new items pop up on your screen.
Use your hammer and you'll find them under furniture. Most of the items required are easy to make. Mistletoe however requires red jute that is dropped by cultists in frozen caves.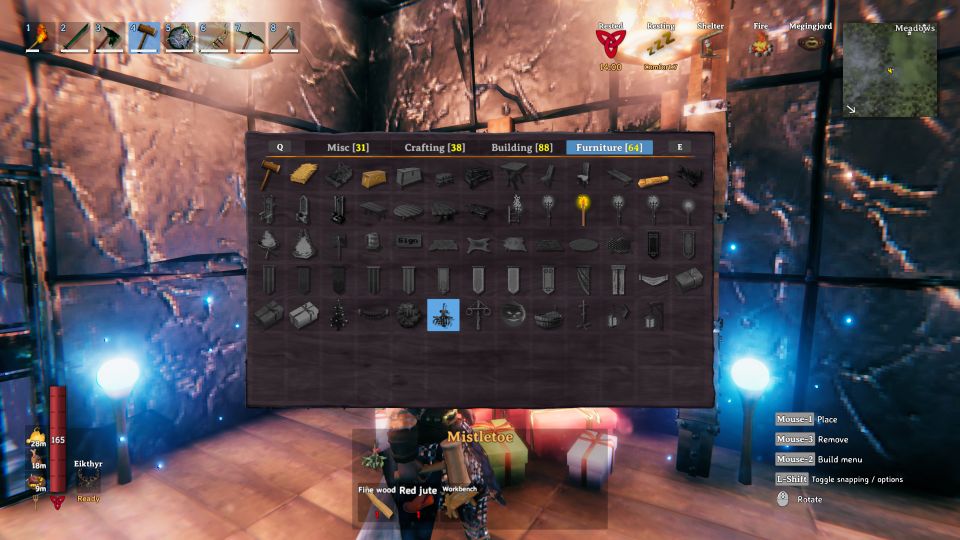 ---
Related posts:
Valheim: How To Make A Black Metal Pickaxe