Mistlands is the latest update for Valheim and like other biomes, this one has a final boss too.
This boss will be tougher than any other bosses introduced in the previous biomes.
Here's how you can find and fight the Mistlands' boss (The Queen) in Valheim.
How to make a sealbreaker
Before finding where the boss is located, you'll need to craft a sealbreaker using the Galdr Table. You will need 9 seal fragments to craft a sealbreaker.
You will need to explore dungeons (Infested Mine) to look for seal fragments. Each dungeon may have seal fragments and the amount is random. They are typically seen inside glass-like cases.
Slash the glass and take the seal fragment.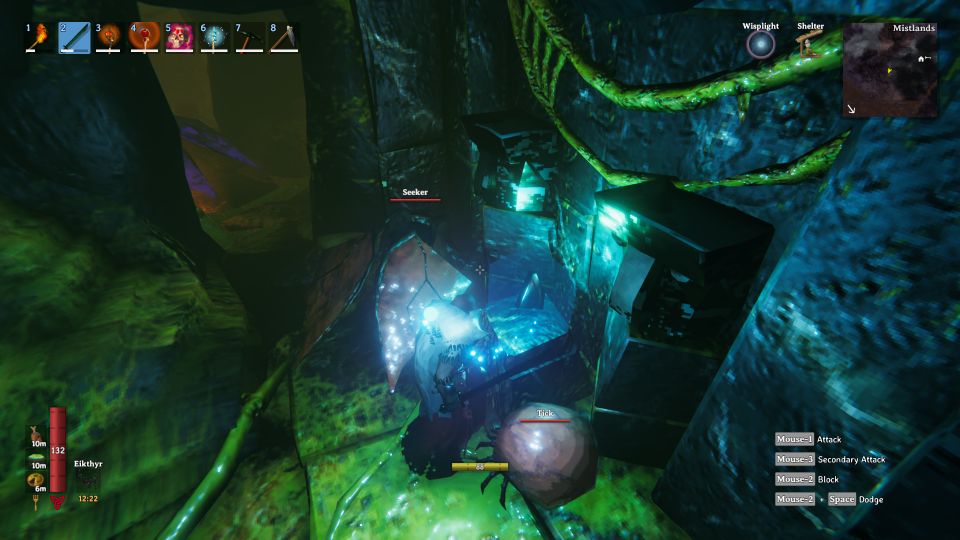 After collecting 9 of them from various dungeons, craft the sealbreaker using the Galdr table.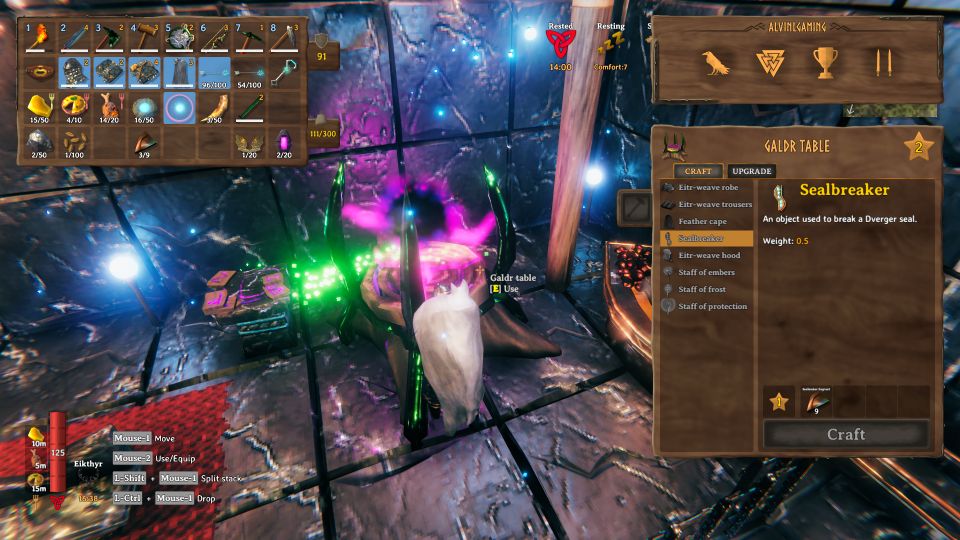 How to find The Queen
Like previous biomes, you will need to find the boss tablet to register the location of the boss known as The Queen.
This tablet is randomly placed in some of the dungeons scattered all around the map. Every map should be different in terms of location.
It took me around 7 dungeons before finding one tablet.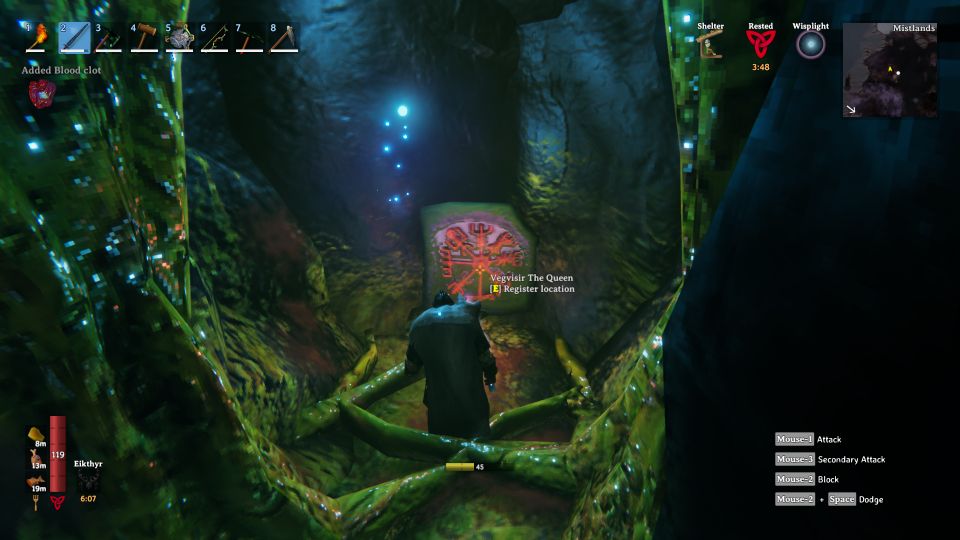 After registering at the tablet, you'll see The Queen's location on your map.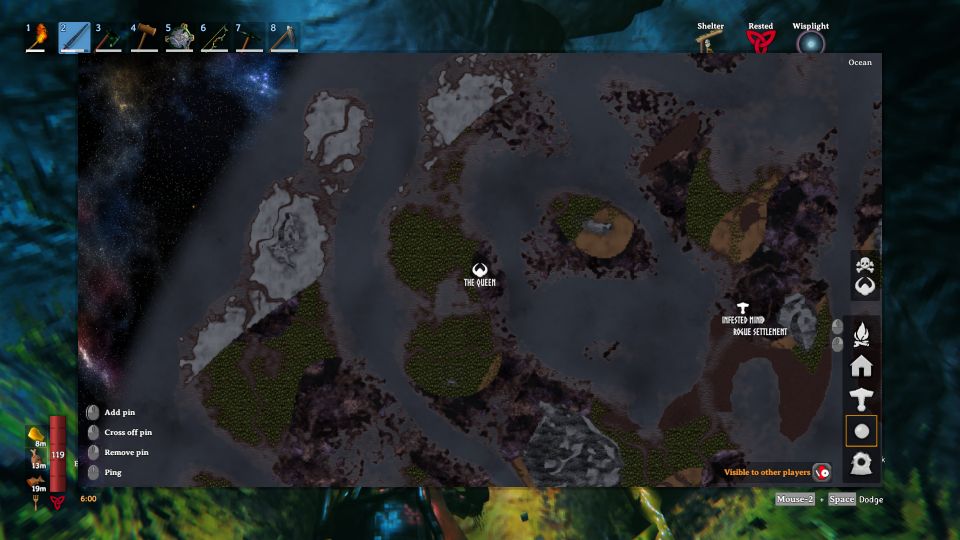 How to fight The Queen
Head to the location marked on your map to find the Infested Citadel. The entrance looks different from the regular dungeons.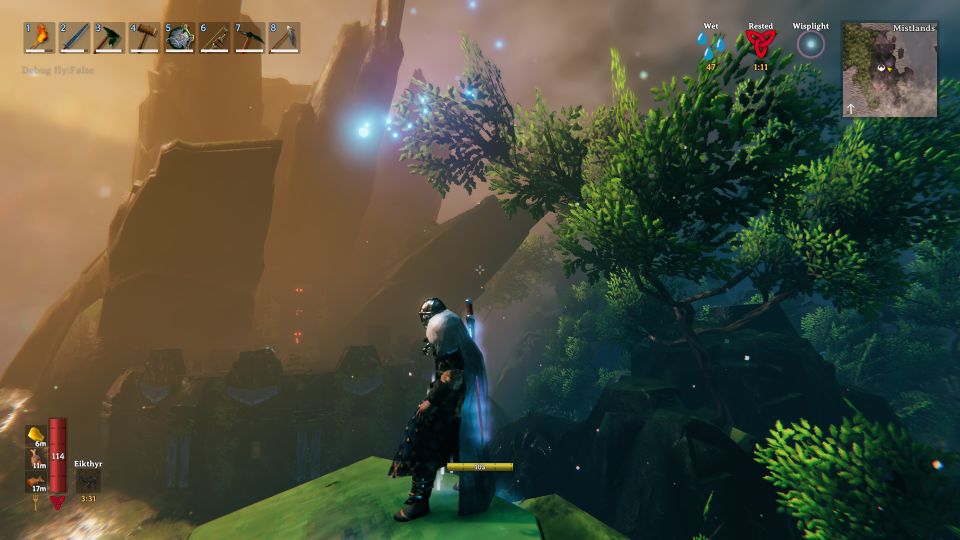 Head to the entrance and clear the Seekers first. Then, go to the door and use the sealbreaker to open the door.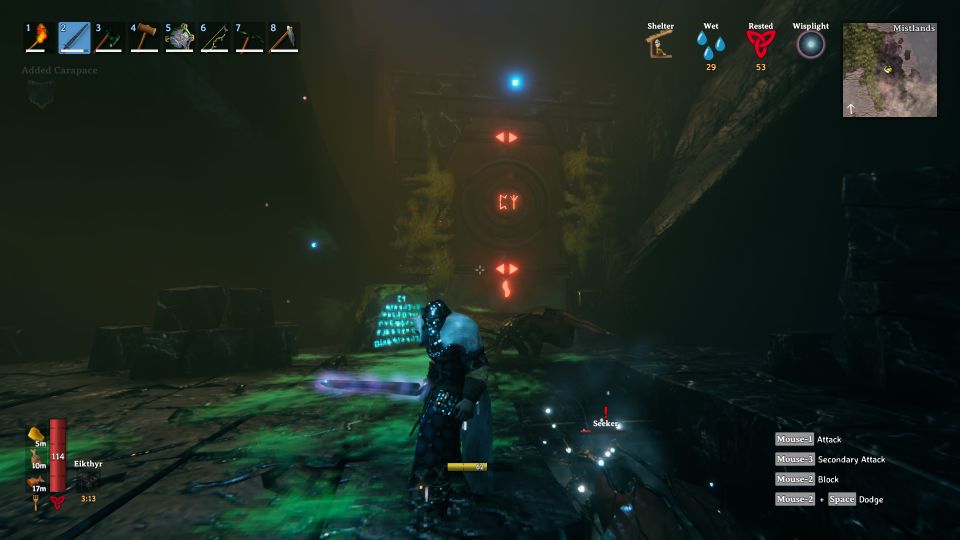 Enter the Infested Citadel and you'll find a lot of Seekers inside with The Queen also inside.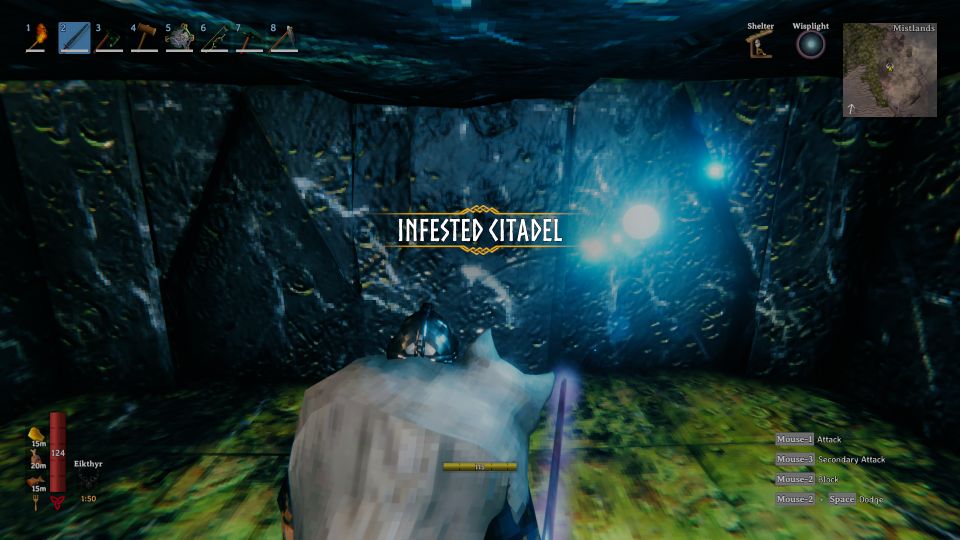 I'm not sure how players will attempt this alone as The Queen is tough to handle. Her attacks are far-reaching and you'll get knocked back from a distance.
During the fight, Seekers will also attack you making it much harder to focus on her.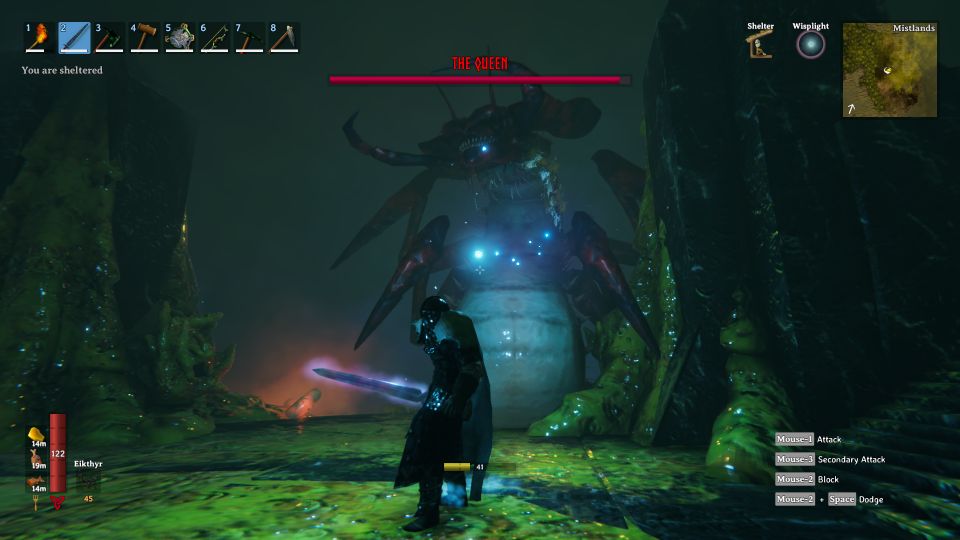 If you're in a group, you can attempt to use both magic and melee. At level 2 Dead Raiser, you can summon two skeletons. Each skeleton can last a few hits against The Queen so they won't be there for long, but they're used as a distraction instead. Fire and frost attacks with the respective staffs deal average damage. Fire magic will burn her for a few seconds continuously.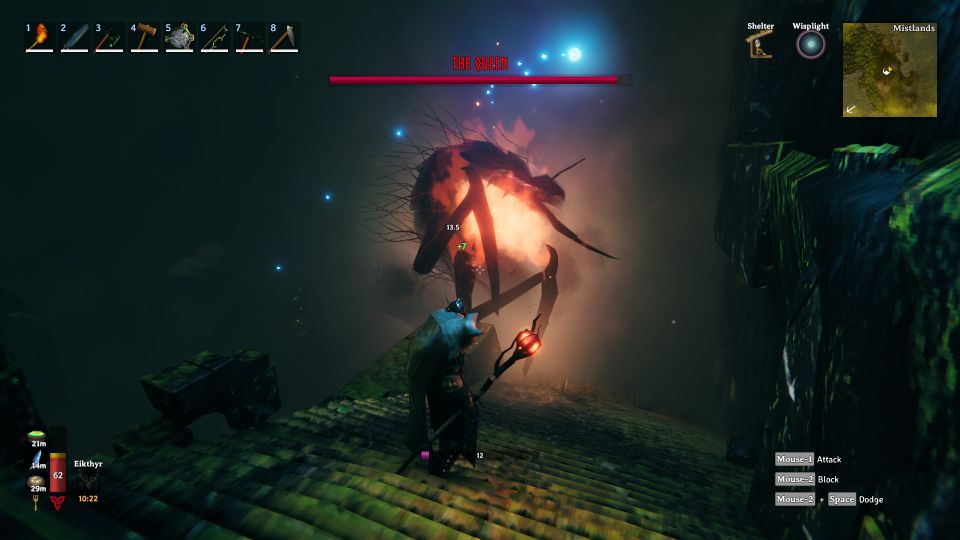 I've also tried different types of arrows and none of them seem effective. Perhaps frost arrows deal slightly more than carapace.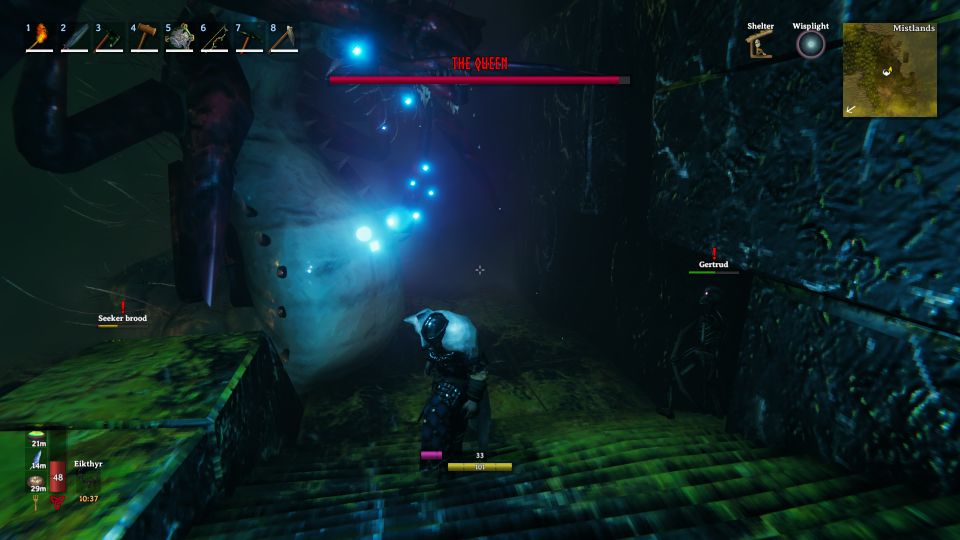 If you have other players helping to distract The Queen, maybe a Mistwalker would do good if you choose to melee. The middle button attack of a level 4 Mistwalker deals about 300 damage per hit.
The Queen's loot
Once the boss is dead, she'll drop a few "Queen drops" and a trophy.
The Queen drop is just a placeholder for now and it'll be updated later.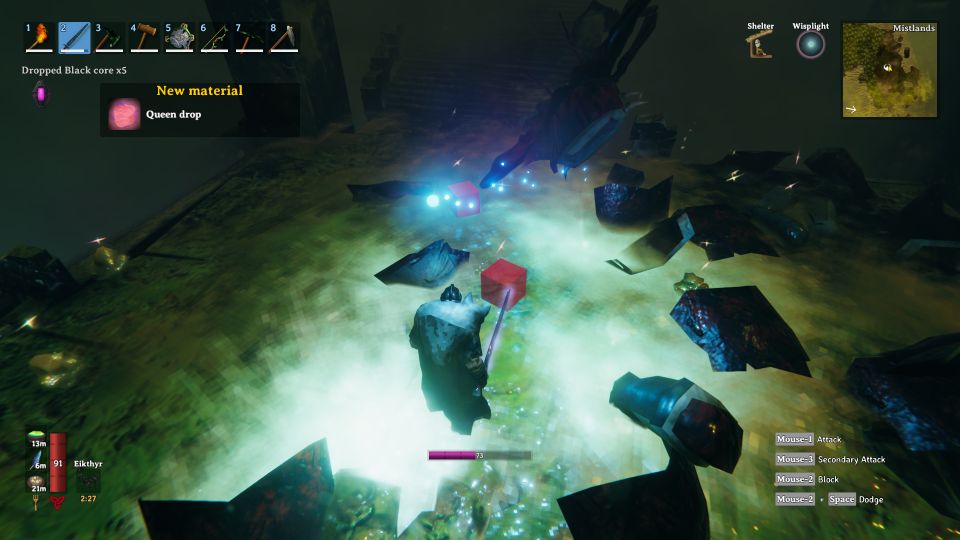 You can hang the trophy at your base.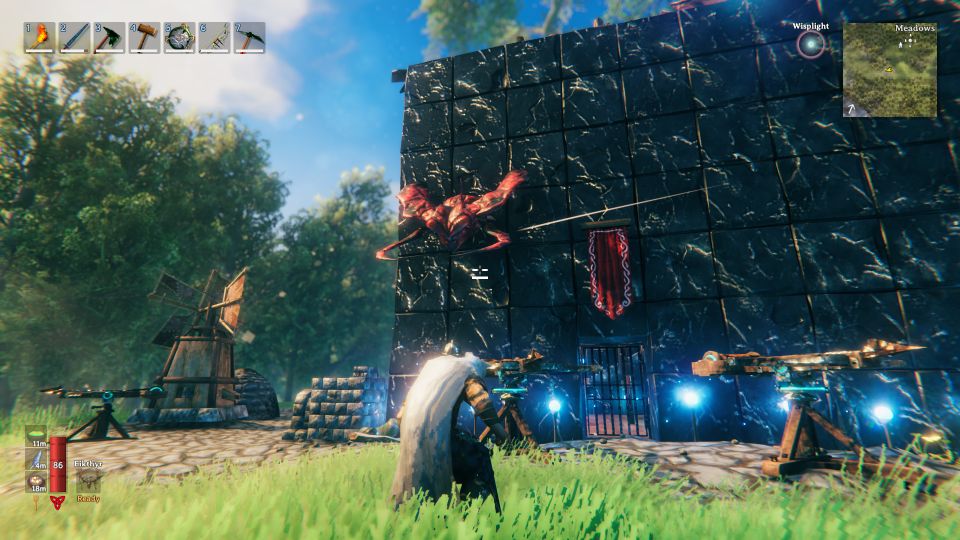 ---
Related posts: