Valheim is a survival crafting game that's gaining hype even on Twitch.
This game can be really tough to play especially if you don't have the right gear.
As you progress further, you'll need to start using iron weapons and armor to defeat enemies.
Here's how you can get iron ores in Valheim.
How to get iron ores
Iron seems to spawn only within crypts (dungeons). These crypts are located inside the swamp biome.
To unlock each crypt, you need a Swamp Key which you'll get from defeating The Elder.
Inside the crypt, you'll come across chests. Some of the chests may have iron ores.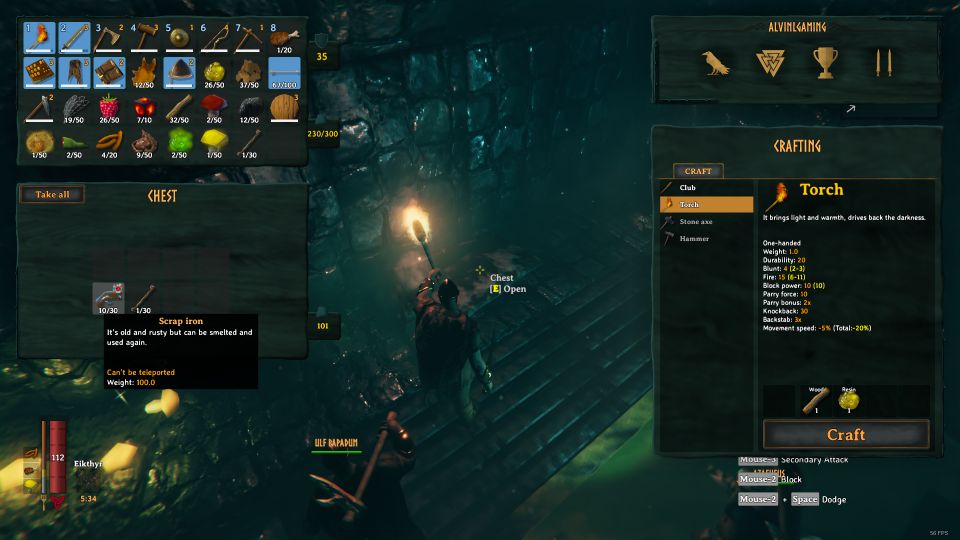 Apart from that, you can mine iron from muddy scrap piles inside the crypt.
These muddy scrap piles are usually blocking your way which forces you to remove them anyway.
You'll get iron ores and also some other stuff randomly.
Bring the iron ores back to the smelter and make iron. You'll then see a lot of new recipes.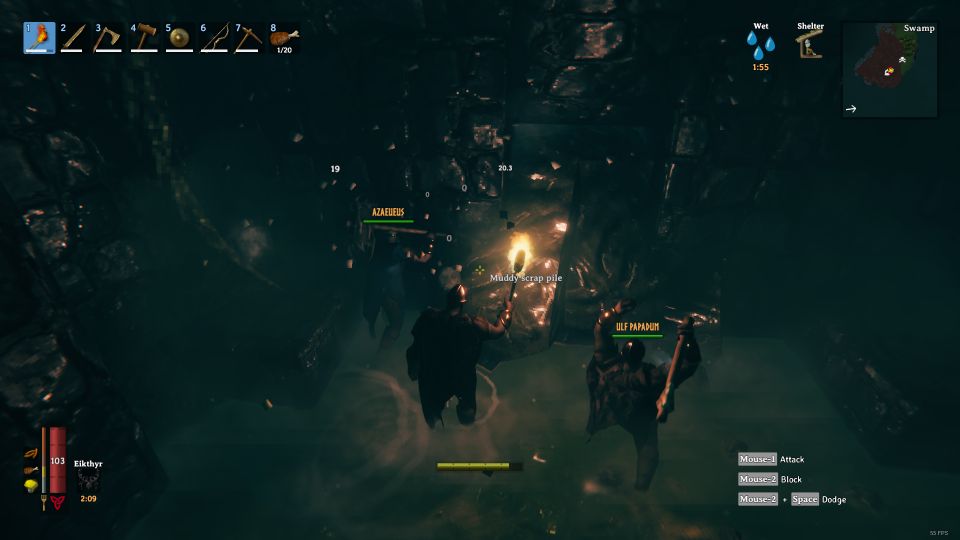 Get a wishbone
The other way to get iron is from iron ores. These iron ores can be found outside crypts as well.
Defeat the Bonemass (third boss) and you'll get a wishbone. The wishbone when equipped will indicate where ores or buried treasure are located.
---
Related posts:
Valheim: How To Find The Trader (Merchant) In Black Forest