As the name suggests, the Swamp Key is used at the swamp biome in Valheim.
If you're reading this, you either found the Swamp Key first or you found a place that requires one.
Here's how you can find and use a Swamp Key in Valheim.
How to get and use a Swamp Key
The Swamp Key drops from the second boss known as The Elder. You might get a couple of those keys after you've defeated him and you can repeat the fight for more keys.
Once you have it, look for the swamp biome. As worlds are randomly generated, you may need to sail around the ocean to find the swamp biome.
Inside the swamp, there are dungeons known as crypts. You'll need a Swamp Key to open each crypt.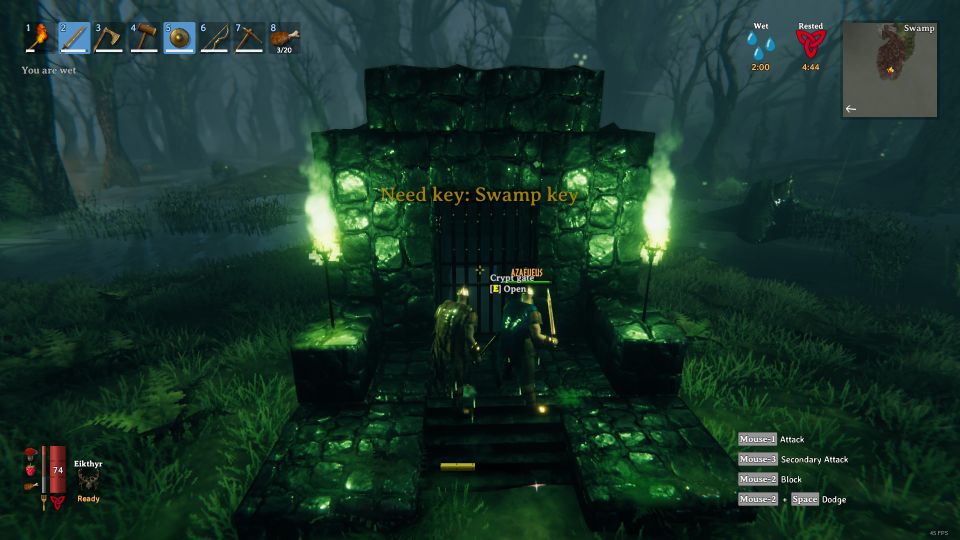 ---
Related posts:
Valheim: How To Get A Fishing Rod And Catch Fishes