The Elder is the second boss you'll encounter in Valheim and he's a lot stronger than Eikthyr.
You'll find The Elder in the Black Forest location but he may be on another island.
Once you've found him, you have to spawn and eliminate the boss.
Here's how you can spawn and defeat The Elder in Valheim.
How to spawn the second boss
When you've reached his sacrificial stone, you simply need to equip three ancient seeds.
Ancient seeds are dropped when you defeat greydwarves, especially the bigger ones like the brutes.
Place the seeds and The Elder will spawn.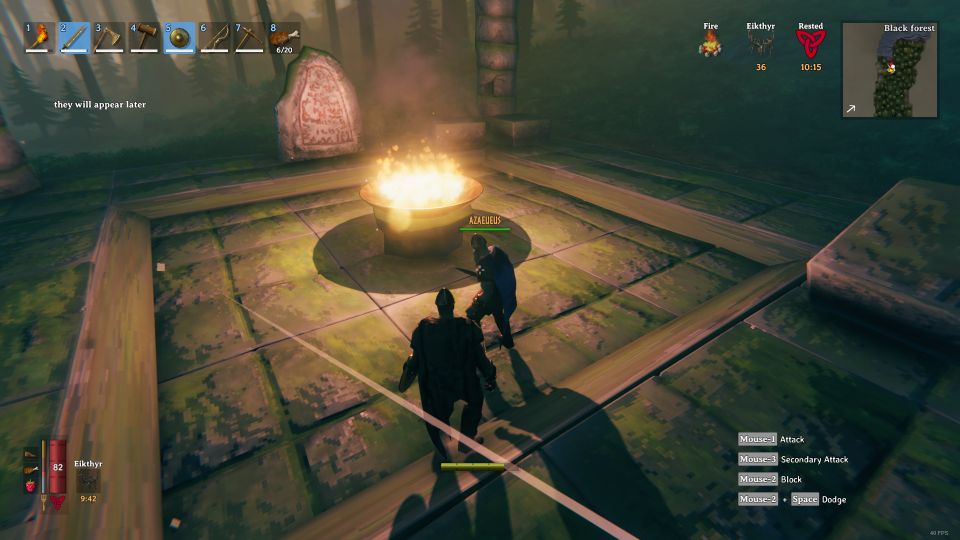 How to defeat The Elder
Once he's awoken, immediately do some damage to him before he stands.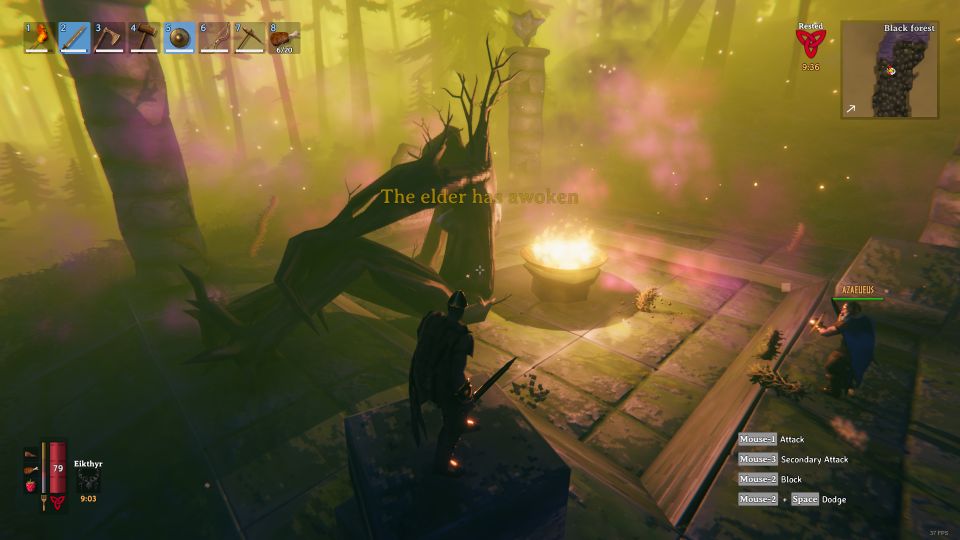 He has a couple of annoying attacks.
One of them is that he spawns vines around you.
The vines will deal a ton of damage especially if a few hit you at the same time. Just avoid the area whenever you see vines sprouting.
The second attack is a ranged attack. He will extend his arms into multiple branch spikes. You can sprint away if you have stamina, or you can hide behind pillars or huge rocks to prevent damage.
The fight will be much easier if you have a few friends with you as they can distract him. Also, watch out for the regular greydwarves during the fight.
The Elder can also do melee attacks nearby, like stomping the ground.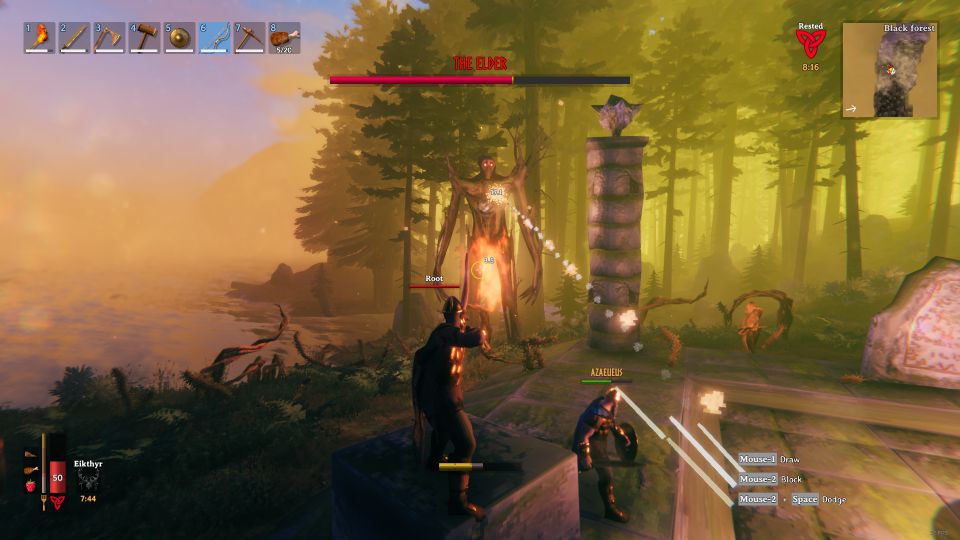 After defeating him, you'll get some Swamp Keys and also his trophy.
Place The Elder's trophy on the trophy hook at the stone circle.
You'll be able to activate his power, but it will replace Eikthyr's power. The Elder's power is to grant you higher damage for woodcutting and that's it.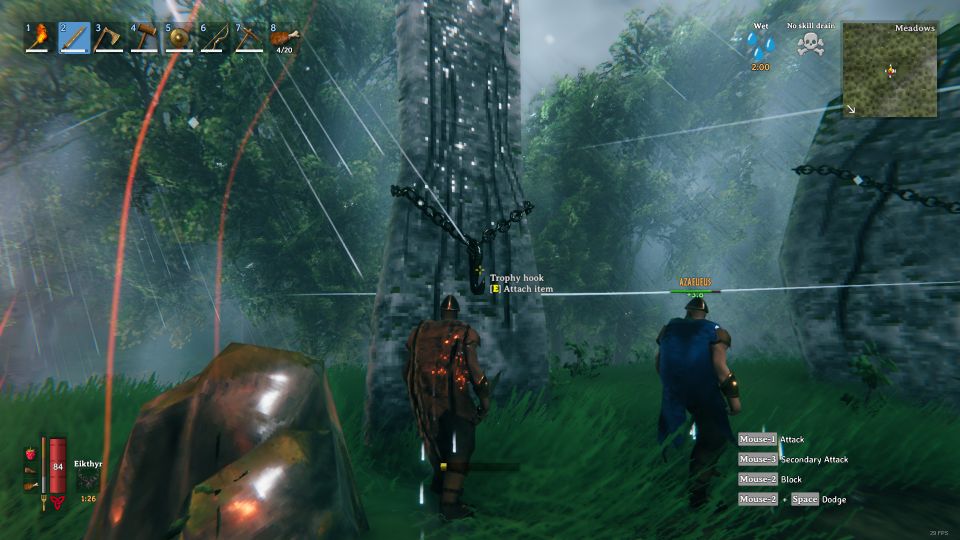 ---
Related posts:
Valheim: How To Get A Fishing Rod And Catch Fishes