Eikthyr is the first boss you'll encounter in Valheim and it resembles a deer, following the Norse mythology.
It will be a much harder fight compared to your regular boars or greylings.
Here's how you can spawn and defeat Eikthyr in Valheim.
How to spawn Eikthyr
To spawn Eikthyr, you need to find its location. Go to the stones where you first spawn in the game.
Get the location of the boss from one of the stones. You'll then see it in the map.
Next, go to the said location.
You'll then see a mystical altar. Equip the deer trophy in one of the (1 – 8) slots on your quickslot. Place the trophy on the altar by pressing the quickslot key and Eikthyr is summoned.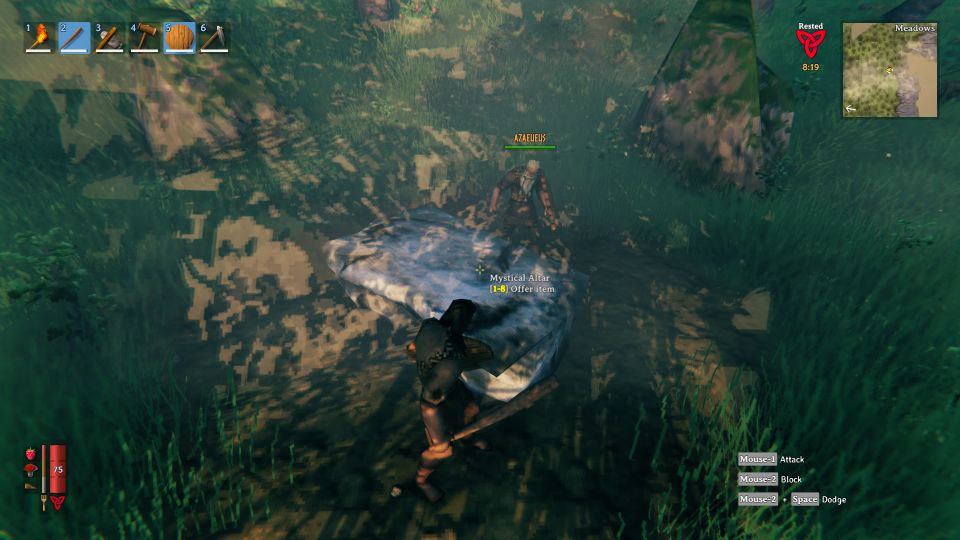 How to defeat Eikthyr
Bosses in this game are much easier to be defeated if you play in a group.
I used a wooden club + wooden shield combination. They were both level 2. The fight was doable with another partner.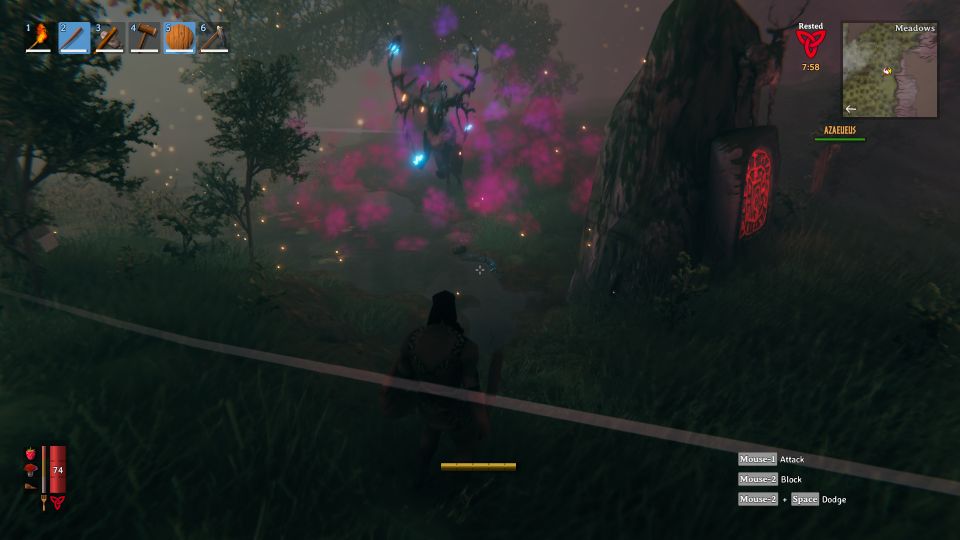 Eikthyr either uses melee attack or uses an AoE electric shock.
You can and should block the attacks with a shield.
This prevents most damage and you'll have room to attack the boss. Just rinse and repeat to win.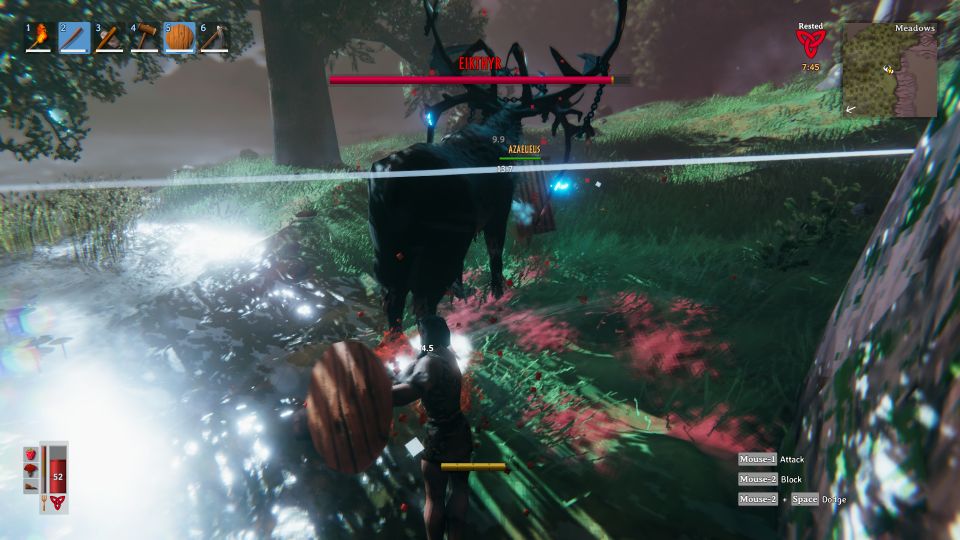 How to get Eikthyr's powers
After defeating it, pick up the Eikthyr trophy and the other stuff.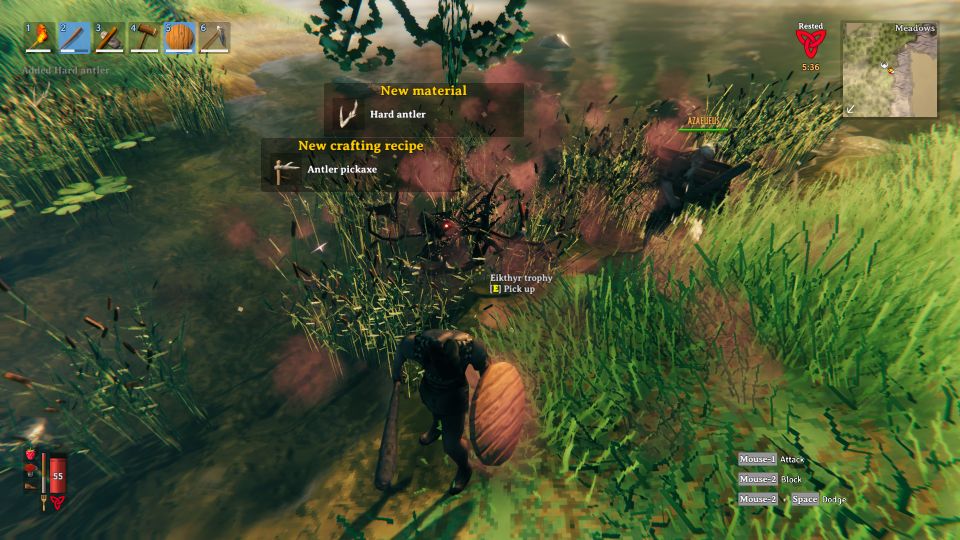 Go back to the stones where you first spawn and attach the trophy on the stone which has the deer image.
You'll then be able to summon Eikthyr's power. Remember to activate the power.
Once the power is activated, you can press F in-game to use it.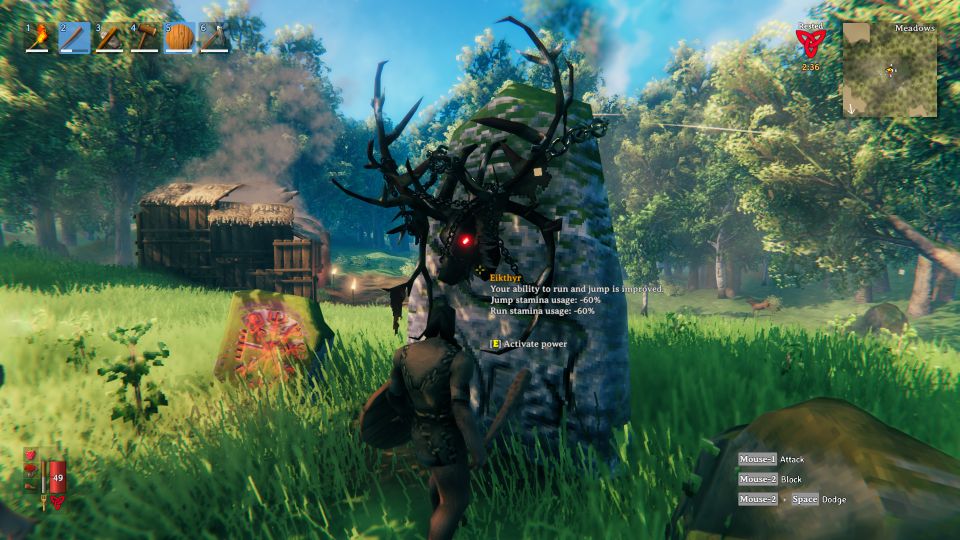 ---
Related posts:
Valheim: How To Make And Use A Raft