Valheim is an open world survival crafting game that is based on the Norse mythology.
This game has the usual features of most survival crafting games, including fishing.
Here's how you can get a fishing rod and start catching fishes in Valheim.
How to get a fishing rod
To get a fishing rod, you have to buy it from the merchant.
The merchant's location may vary in different worlds, but he is generally in the Black Forest.
Do note that the Black Forest may extend to other islands as well, other than the one you first spawned in. I found the merchant Haldor on another island but the area is still considered as the Black Forest.
In his store, a fishing rod costs 350 coins and "fishing bait x 50" costs 10 coins each.
To get coins, you either loot from dungeons (Burial Chambers) or by selling jewels found in those dungeons.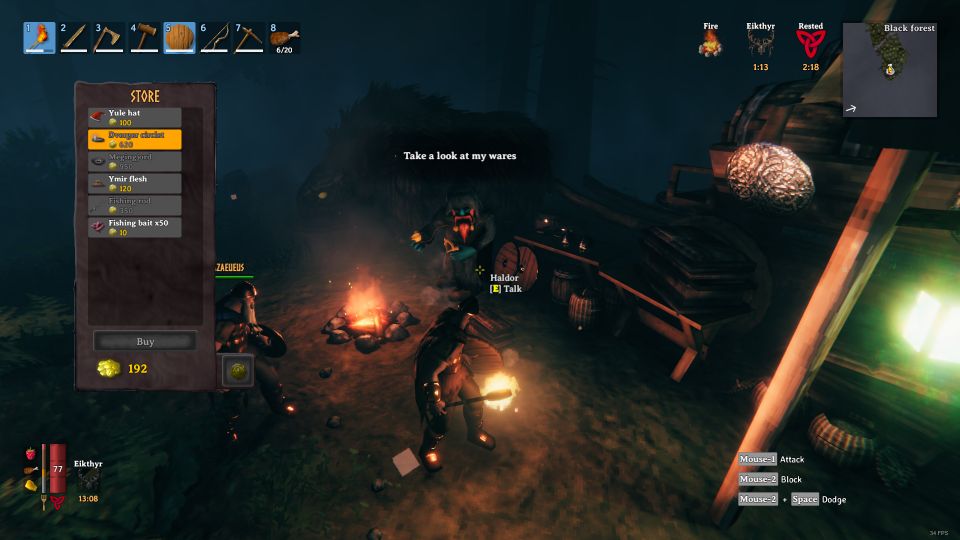 How to fish
Once you have the fishing rod and bait, you can start fishing.
Go to the sea where you can actually see fishes swimming around.
Cast your rod near those fishes and wait for them to bite.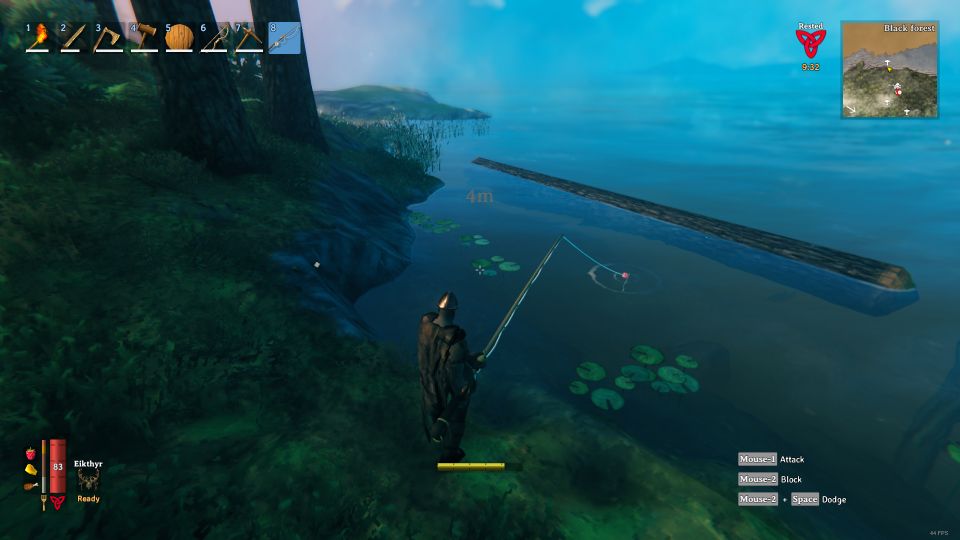 Once the fish has bitten the bait, you have to hold your right mouse button to drag the fish towards you.
When it's close to you, just press "E" to collect the fish. You can then cook the fish for food.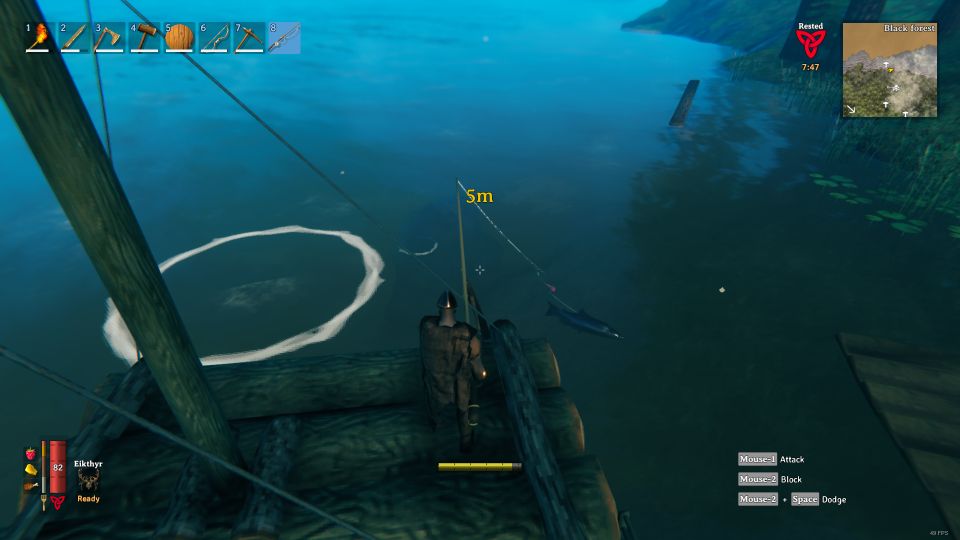 ---
Related posts:
Valheim: How To Build A Ship (Karve) To Sail Across The Sea