Silver is one of the resources you can mine in the survival crafting game Valheim.
Once you have silver scraps, you can smelt it and you will unlock even more recipes for armor, weapons and items.
Here's how you can find silver scraps in Valheim.
How to find silver scraps
Silver scraps are generally found in the mountain biome but you'll normally need to do some digging before you can find them.
The best way to detect silver is by using a wishbone. You'll get a wishbone after you defeat the third boss which is Bonemass (swamp biome).
Activate the wishbone when you're in the mountain area. If you see green energy or aura glowing from your body, it means silver or buried treasure is nearby.
Dig the ground when you see it.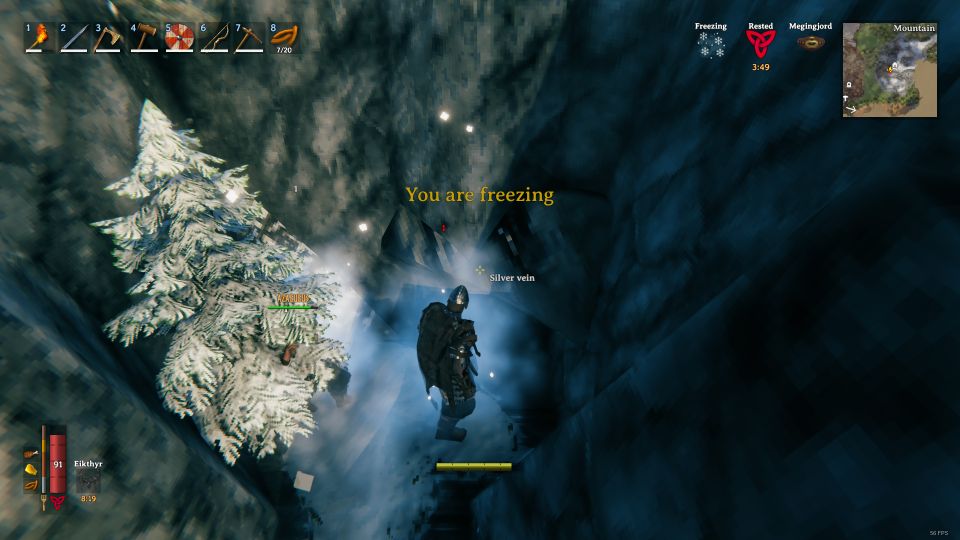 A silver vein is usually pretty big and long like in the image below.
We managed to get almost 90 silver scraps from a single silver vein, so that's really good.
If you don't have a wishbone, you'll have to randomly dig the mountain and it's purely based on luck.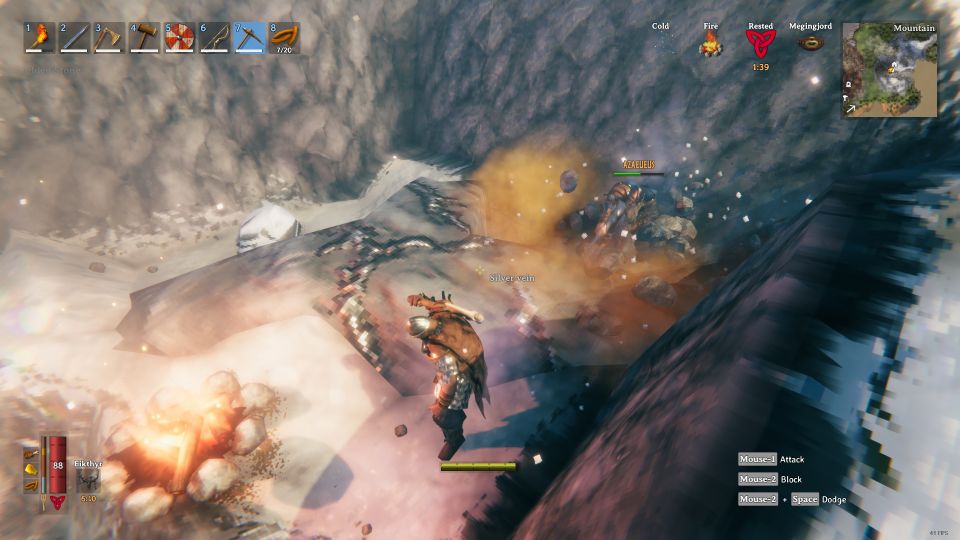 ---
Related posts:
Valheim: How To Find Chain To Craft Other Items