Building a workbench is one of the fundamentals in this game which allows you to build other tools.
The workbench can be upgraded when you unlock more workbench improvement recipes over time.
Here's how you can upgrade the workbench to level 5.
How to upgrade the workbench to level 5
To get the workbench up to level 4, I crafted the tanning rack, chopping block and adze.
Assuming you did the same, the next tool you have to craft is the tool shelf.
To craft a tool shelf, you need 4 iron, 10 fine wood, 4 obsidian and a nearby forge.
Place the tool shelf near the workbench to get it to level 5.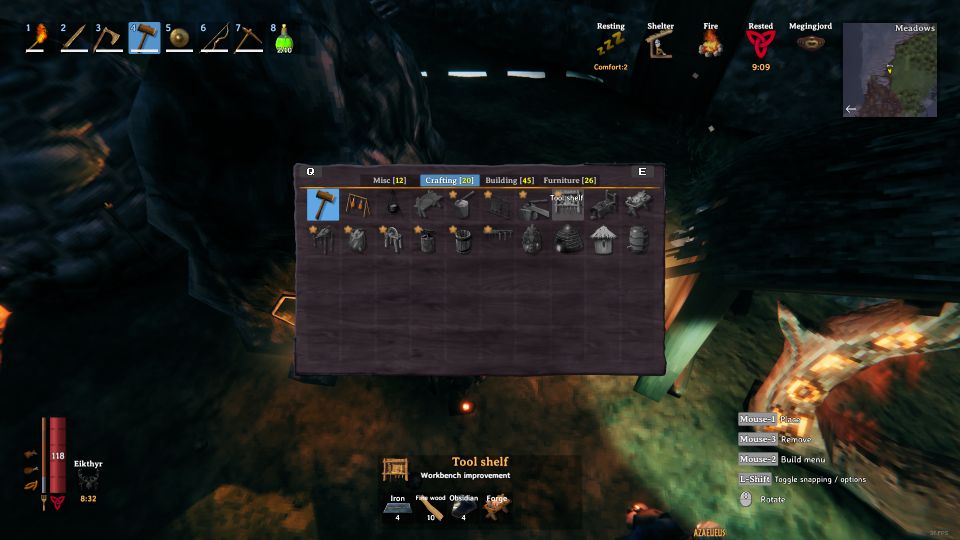 ---
Related posts:
Valheim: How To Find Chitin To Make Abyssal Weapons