Epistrophy is a side job / mission available in Cyberpunk 2077 after Act 1.
Your objective is to meet Delamain to find out what's going on with his cabs.
Here's a walkthrough of Epistrophy in Cyberpunk 2077.
Danger: Moderate.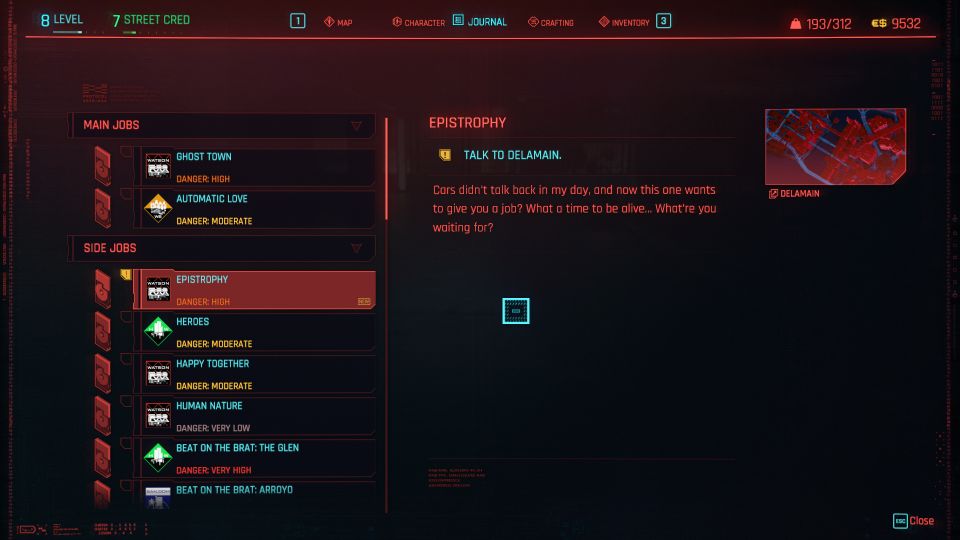 Get to Delamain HQ
Head towards Delamain HQ first.
Talk to the receptionist and after some time, the real Delamain appears.
He will ask you to meet. Follow Delamain's drone.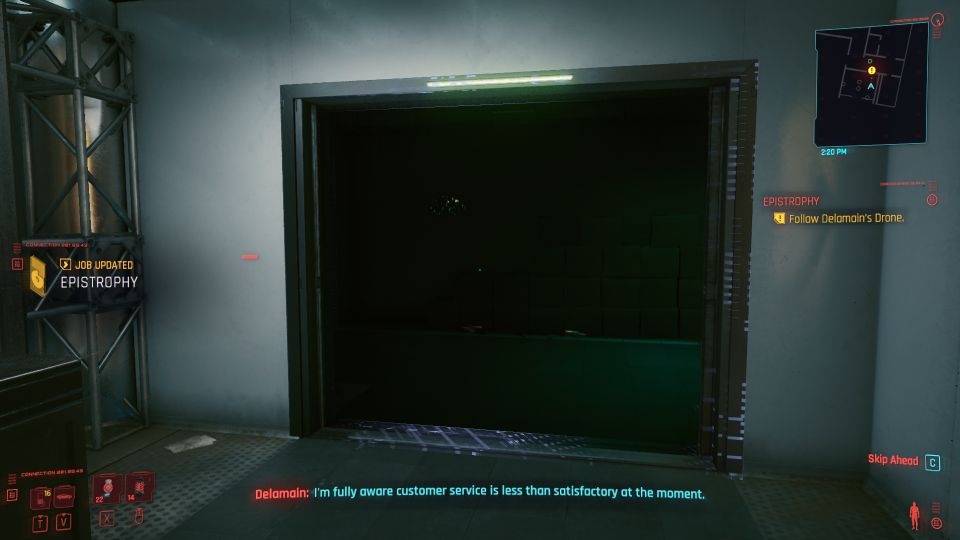 Talk to Delamain
Once you've reached the control room, talk to Delamain again.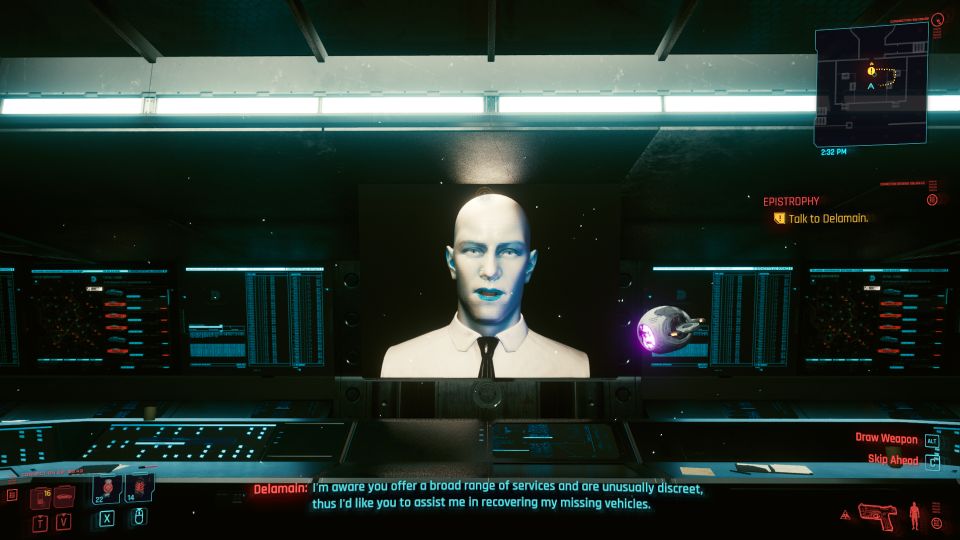 He will ask for your help to find and recover his cabs.
Pick up the scanner.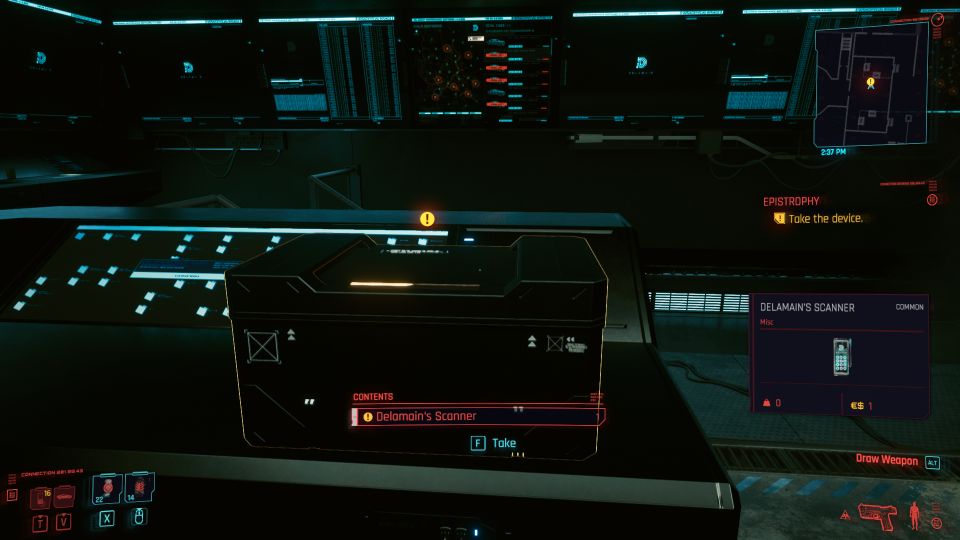 Complete the Epistrophy jobs
You'll be tasked to recover his cabs in seven different locations:
Return to Delamain HQ
After completing all seven jobs, return to Delamain HQ in Heywood.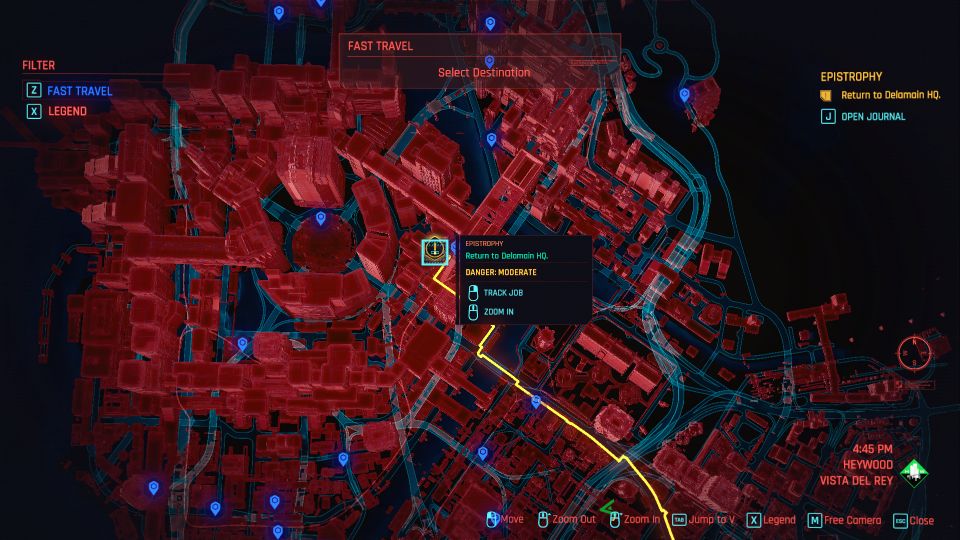 Get to the reception and place the scanner in the box.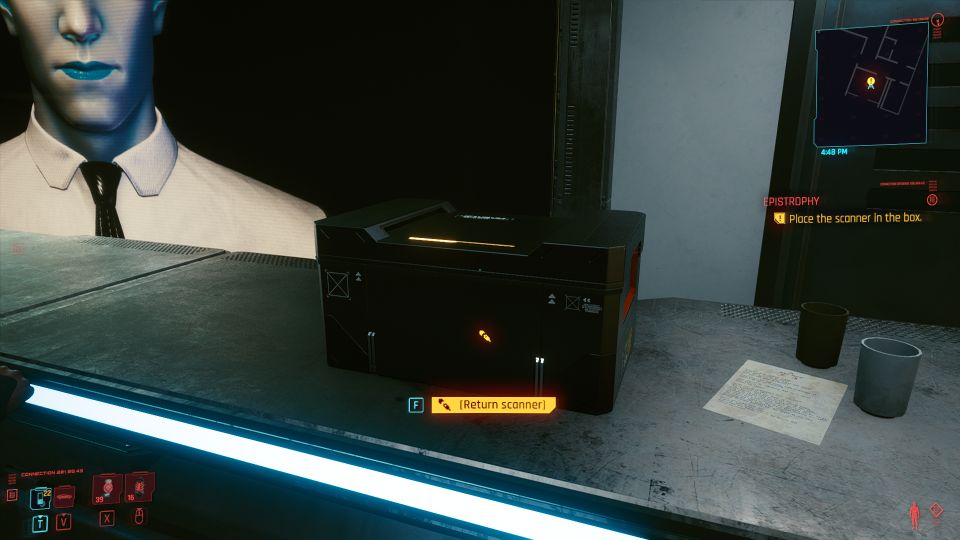 The mission ends here and you'll get paid over 3,000 creds for completion.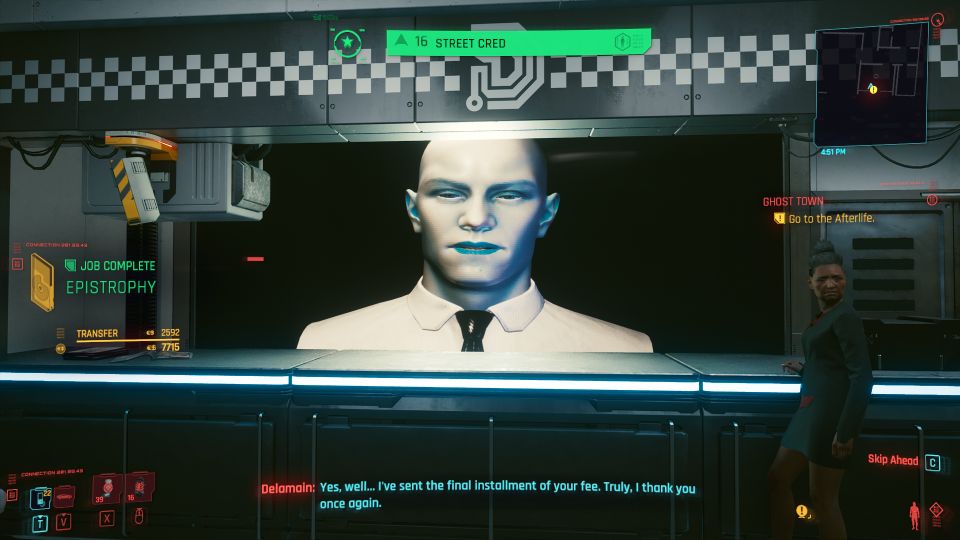 ---
Related posts:
Cyberpunk 2077: Double Life Mission Walkthrough
CP 2077: Demons Of War (Cyberpsycho Sighting) Walkthrough