Epistrophy: Coastview is a side mission / job in Cyberpunk 2077.
Your objective is to find the Delamain cab in Coastview.
Here's a walkthrough of Epistrophy Coastview in Cyberpunk 2077.
Danger: Moderate.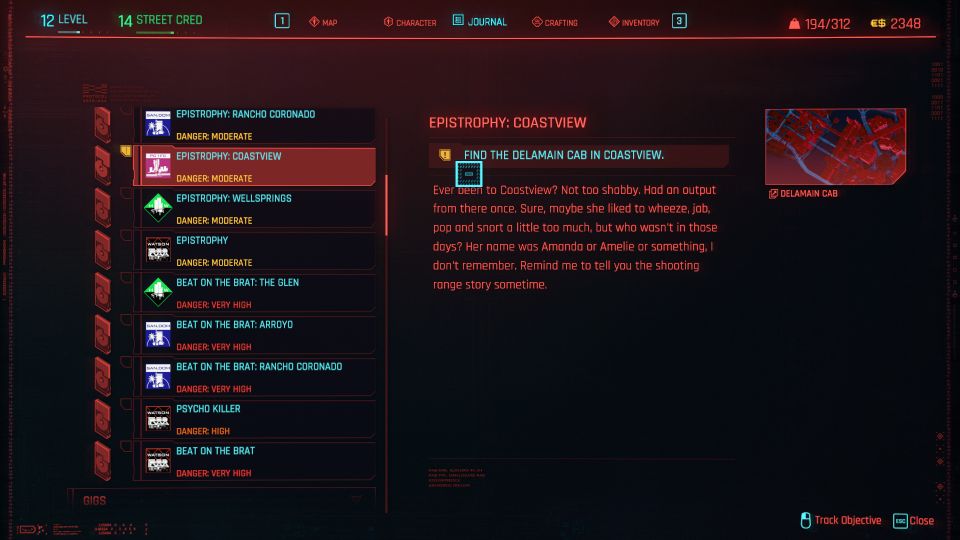 Location of Delamain cab in Coastview
You can find the cab at the location shown in the map below.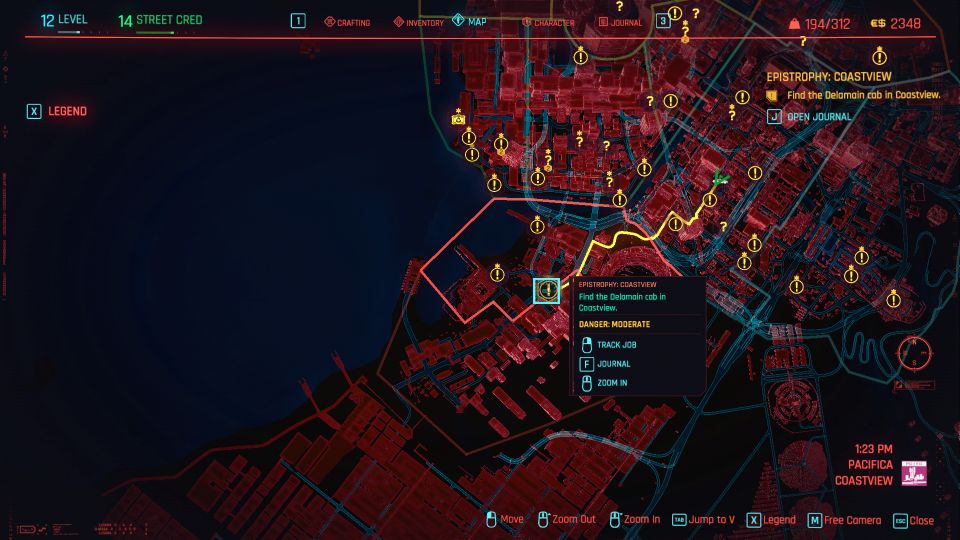 Stay within signal range
When you get in the area, you will see the cab marked on your screen.
Go near it and stay within signal range.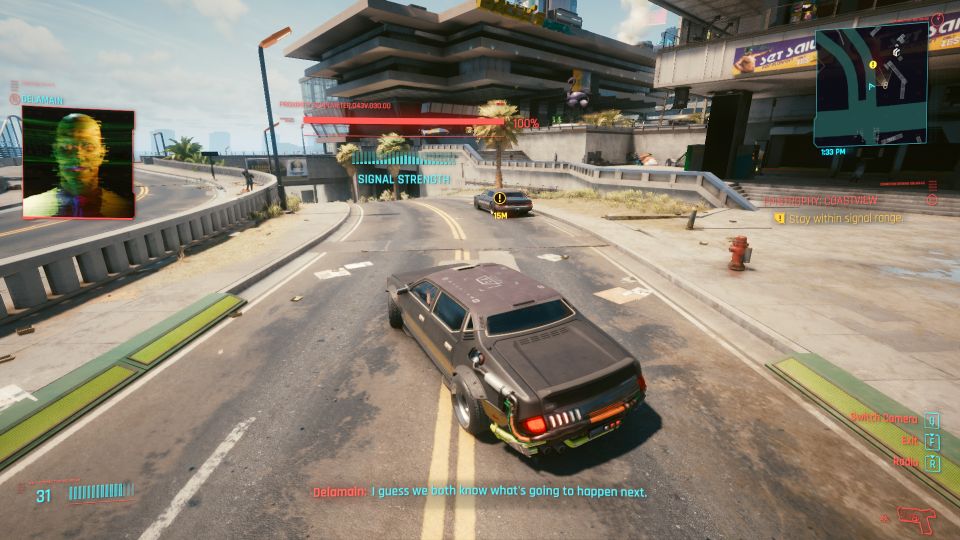 Go all the way and the cab will lead you to an ambush.
Defeat the Gangoons
Your car will be blocked on both sides. Come out and kill all of the Gangoons.
Avoid hitting the civilians or the cops will come.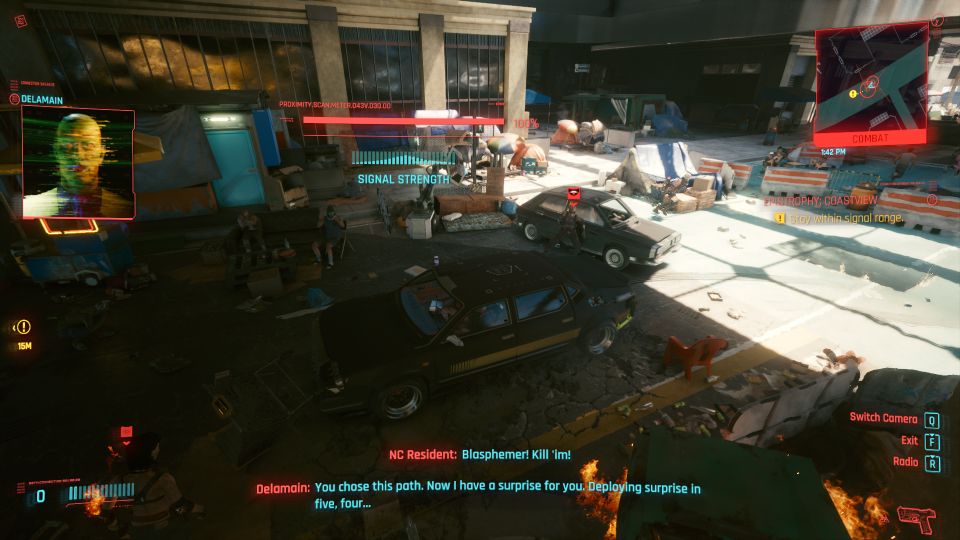 Talk to the divergent Delamain
Once the Gangoons are dead, talk to the cab and threaten him.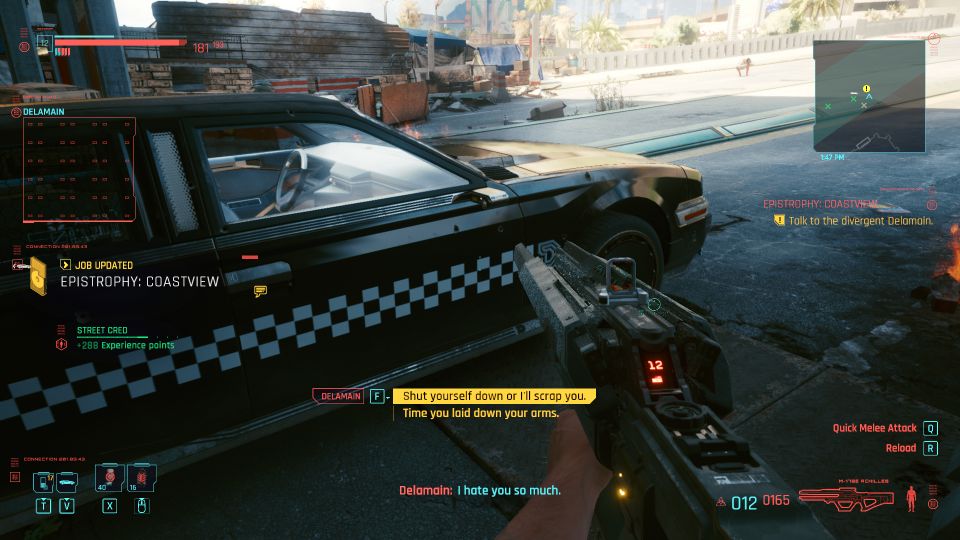 Talk to Delamain
Delamain will contact you again and the mission ends here. You will get paid.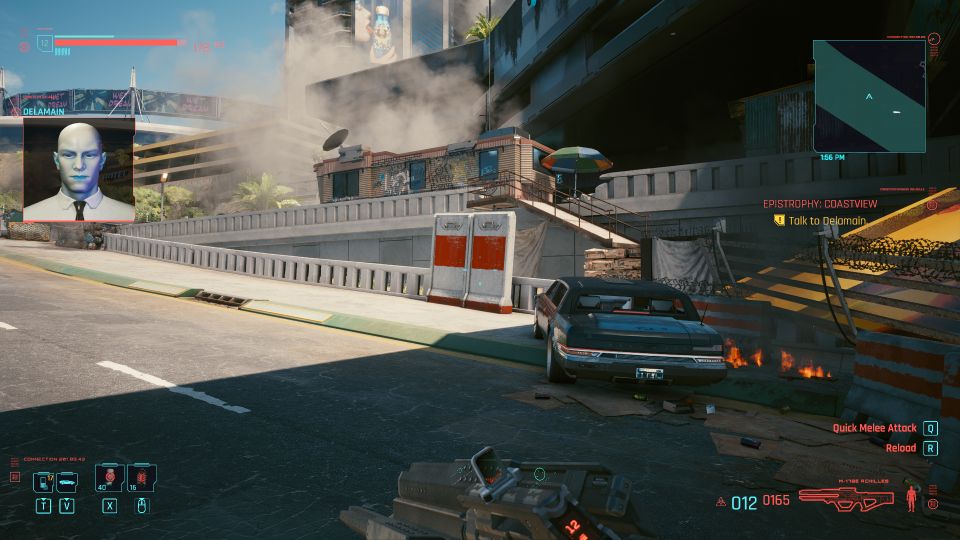 ---
Related posts:
Cyberpunk 2077: Paid In Full Mission Walkthrough
Cyberpunk 2077: Full Disclosure Mission Walkthrough