Full Disclosure is a side mission / job in Cyberpunk 2077.
Your objective is to find Sandra Dorsett's databank and give it to her.
Here's a walkthrough of Full Disclosure in Cyberpunk 2077.
Danger: Moderate.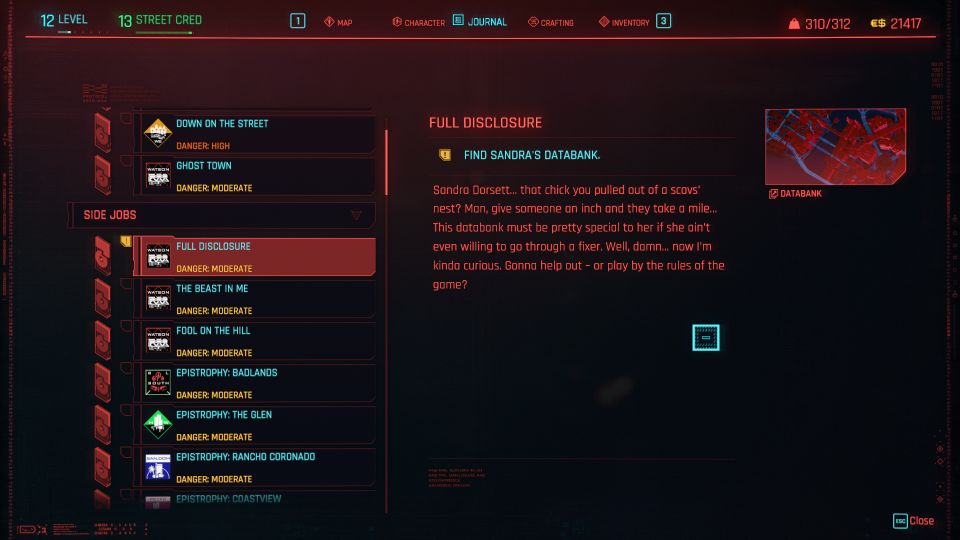 Find Sandra's databank
Head to the location marked on the map to find her databank.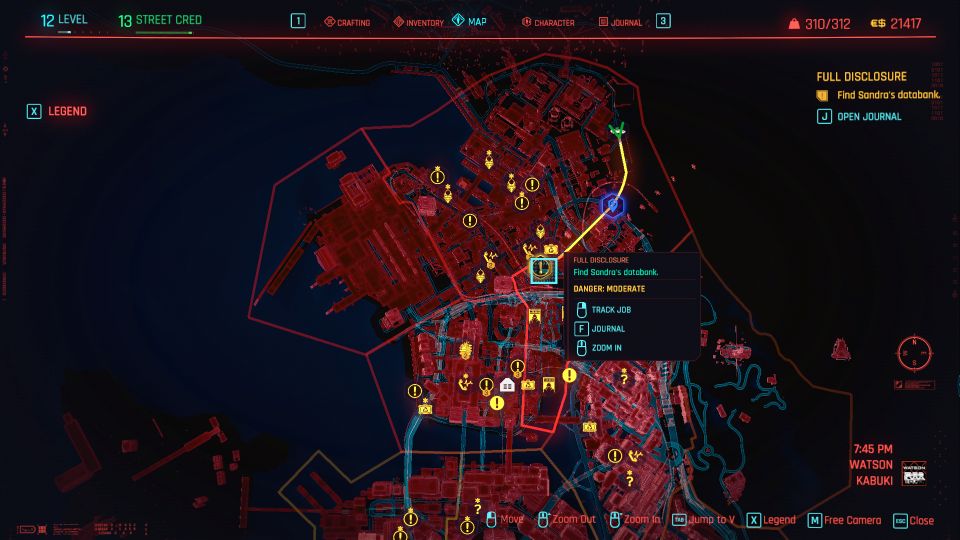 You will find yourself in an enemy building. You can force open the door using level 5 Body attribute.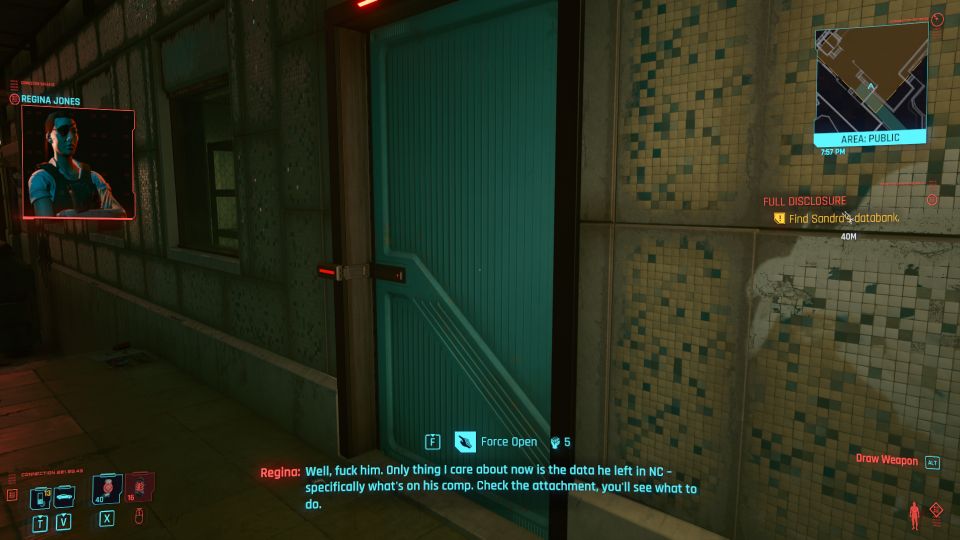 Take out the enemies (optional)
You may want to defeat the enemies first before finding for the databank.
Most or all of them can be taken down via stealth.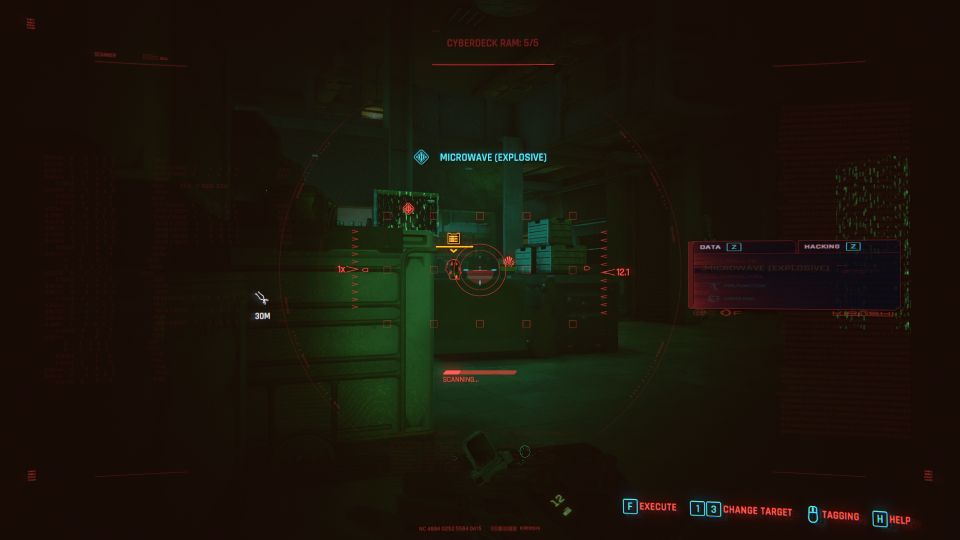 Find Sandra's databank
You will find the databank on the desk or a box which says Arasaka. It's towards the end of the room.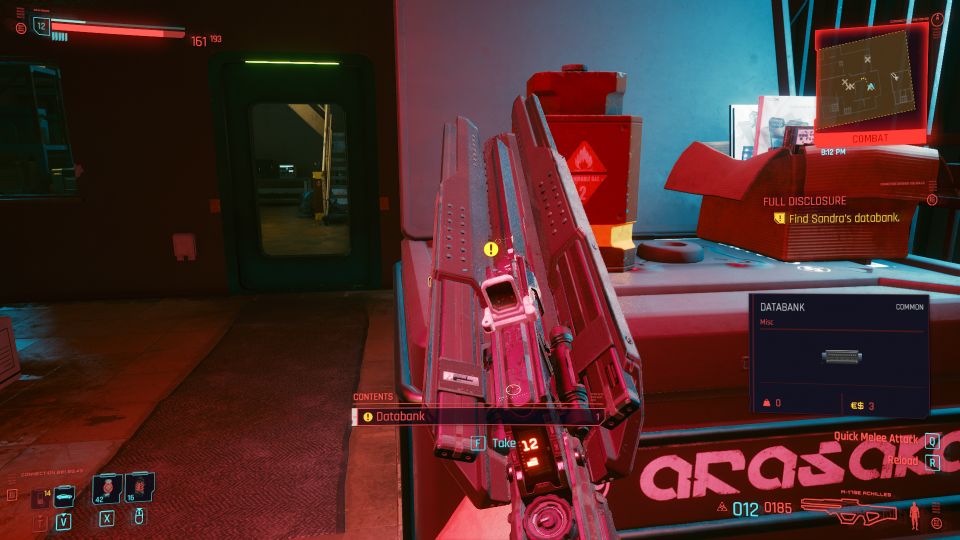 Call Sandra Dorsett
After taking the databank, open your phone menu and make a call to Sandra.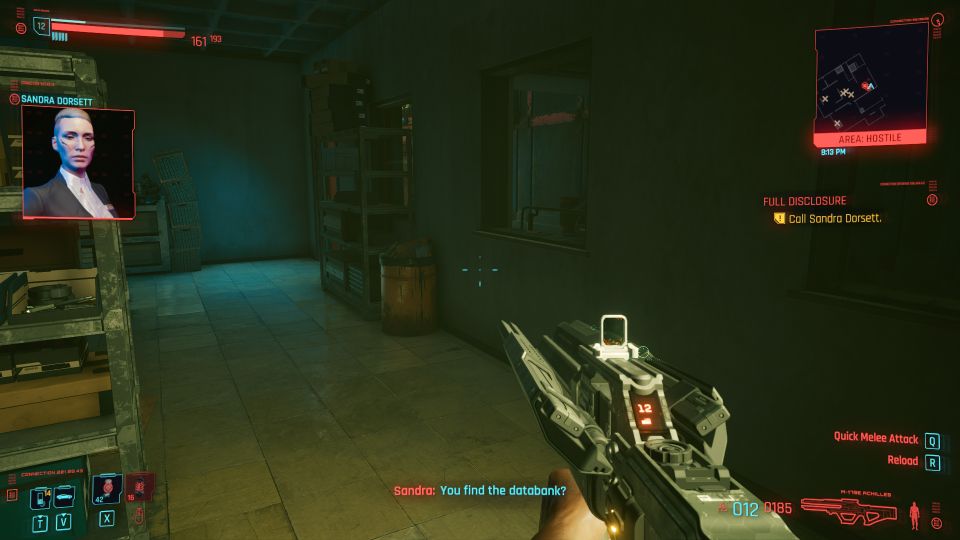 Meet with Sandra
Next, meet up with Sandra at her apartment in Little China. The location is provided in the map.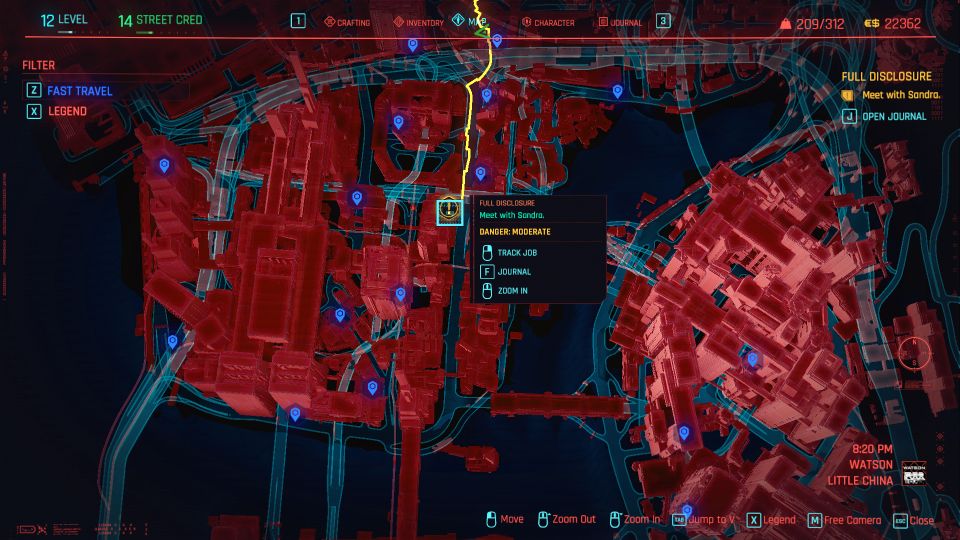 Use the elevator to head to the apartment.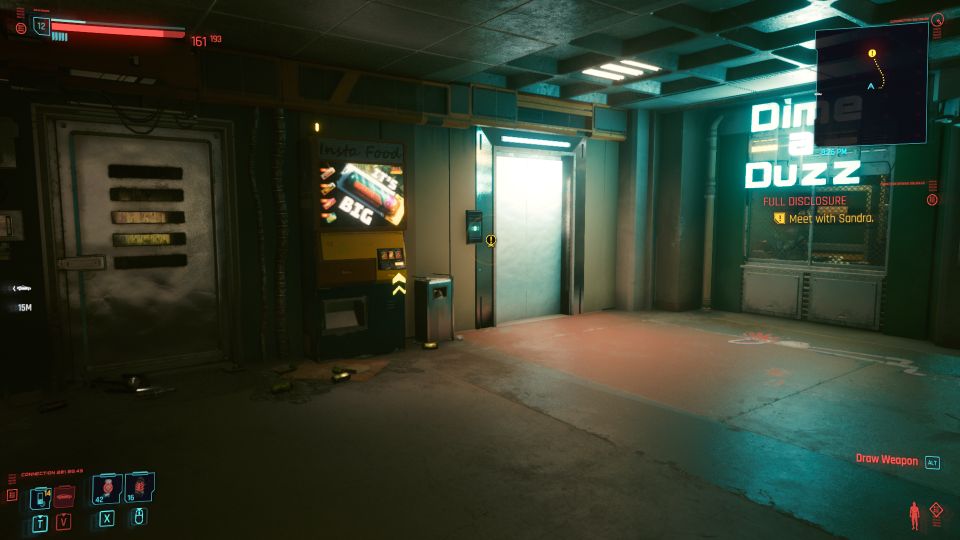 Knock on the door and she'll open it.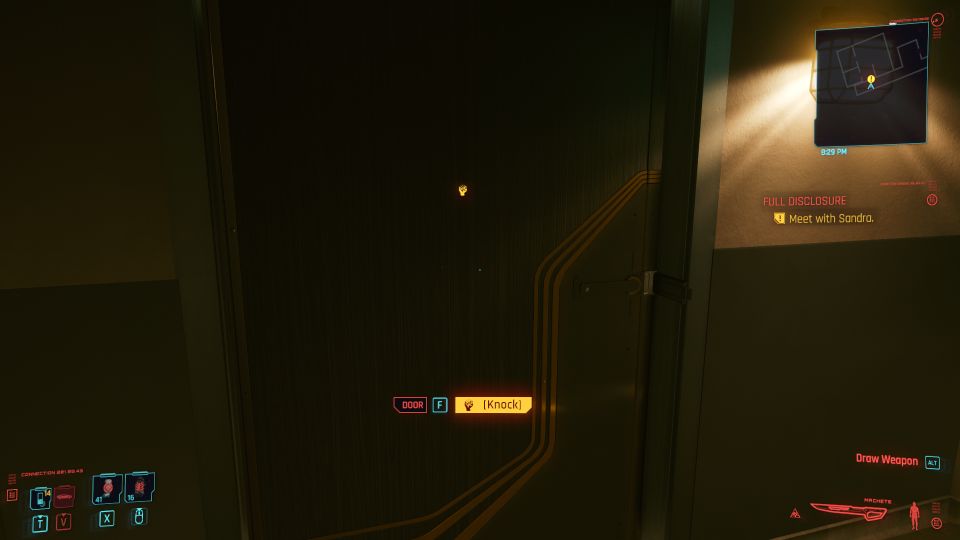 Hand over the databank and you'll get paid. The mission ends here.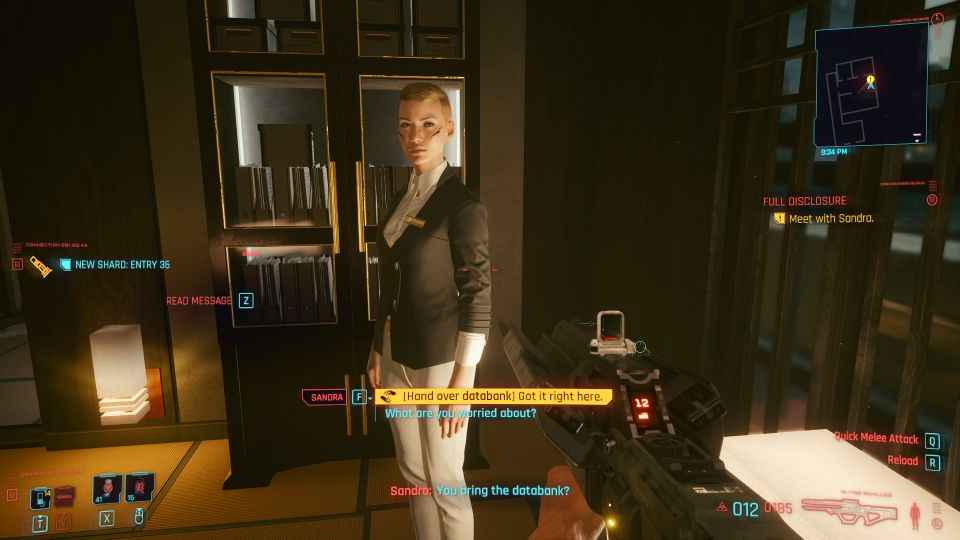 ---
Related posts:
Cyberpunk 2077: Epistrophy Northside Walkthrough
Cyberpunk 2077: Demons Of War (Cyberpsycho Sighting) Walkthrough