Birds with Broken Wings is a main mission in Phantom Liberty of Cyberpunk 2077.
Your objective is to access the tracking station transceiver as part of the rescue Songbird plan.
Here's a walkthrough and guide of Birds with Broken Wings in Cyberpunk 2077.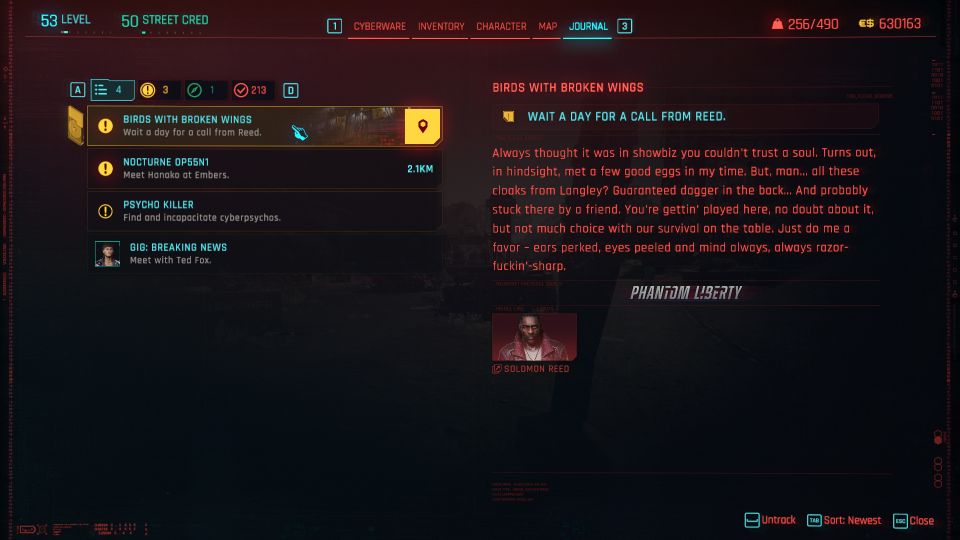 To begin the mission, head to Alex's safehouse below her bar The Moth.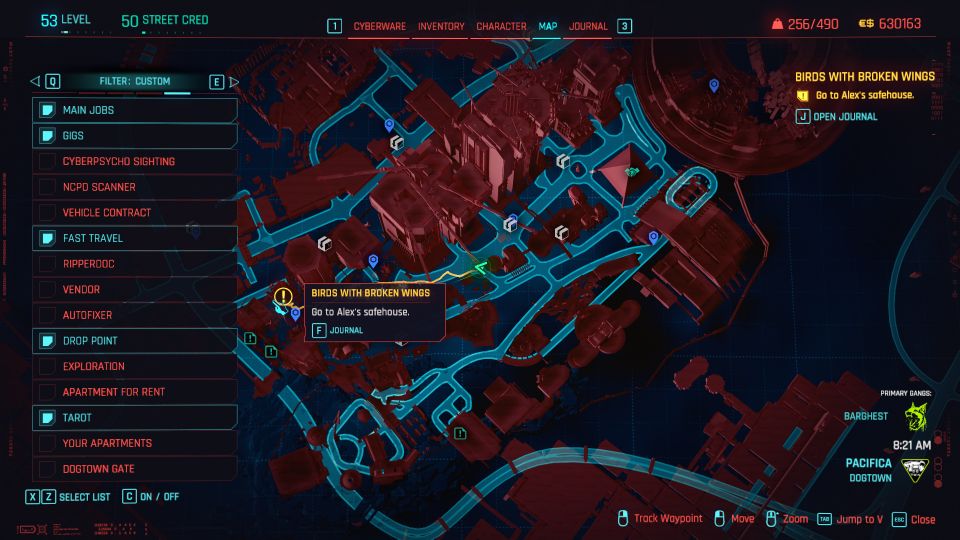 Talk to Reed and Alex when you've reached.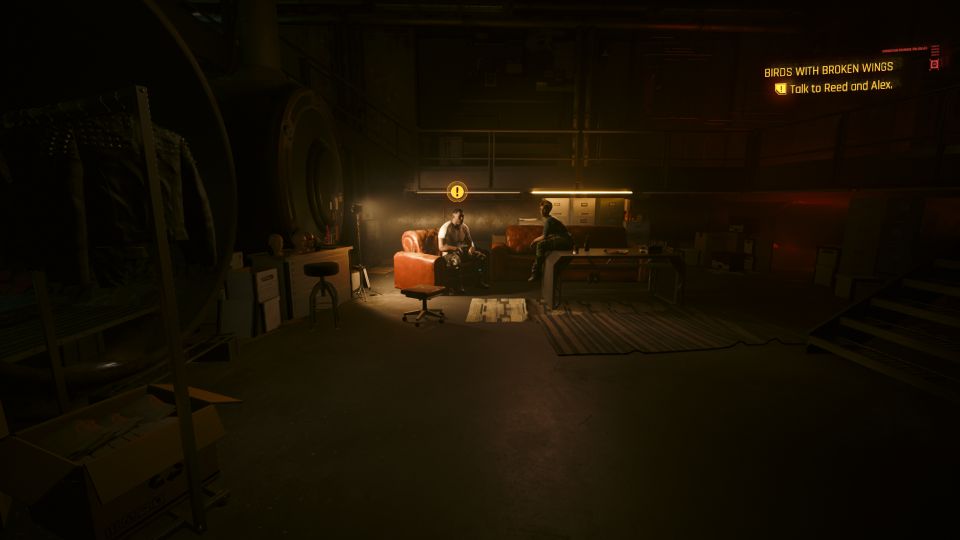 Take part in the briefing
Then, follow the two of them to the table for briefing on the next mission.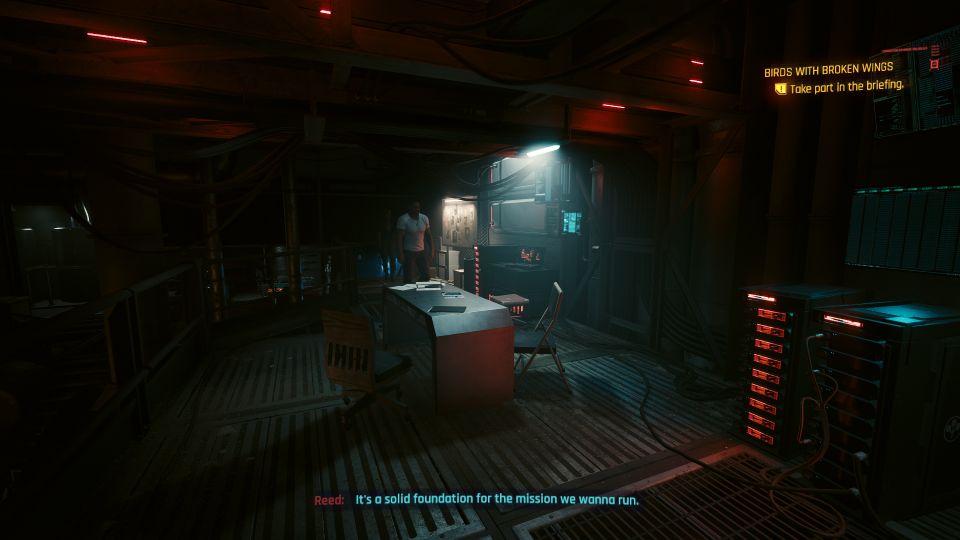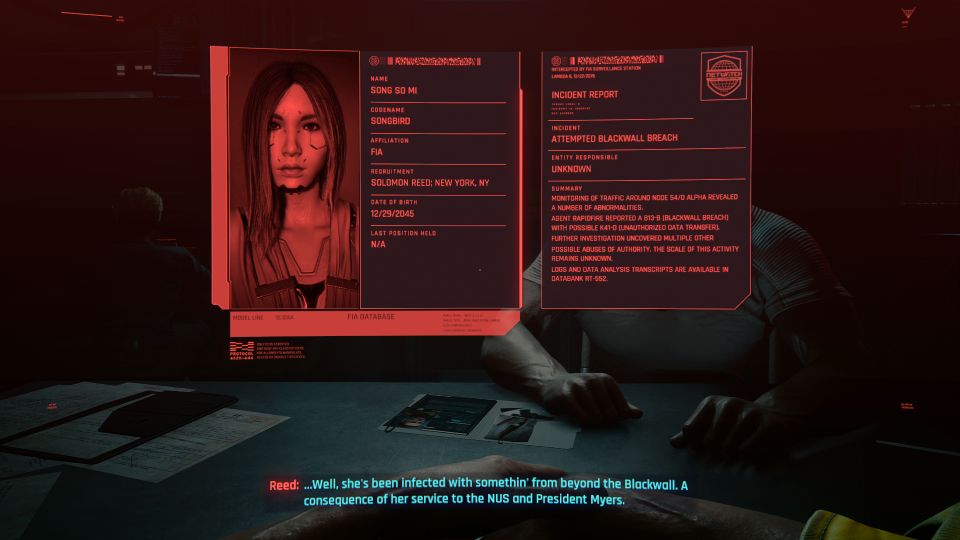 Talk to Alex
Follow Alex and talk to her about the carjacking plan for the netrunner siblings.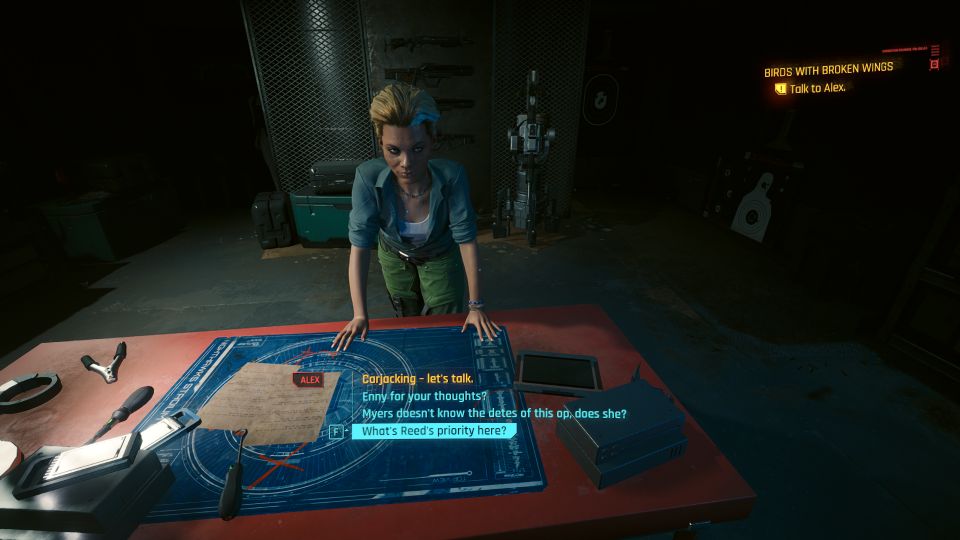 Access the tracking station transceiver
Now, head to the first tracking station as marked in the map.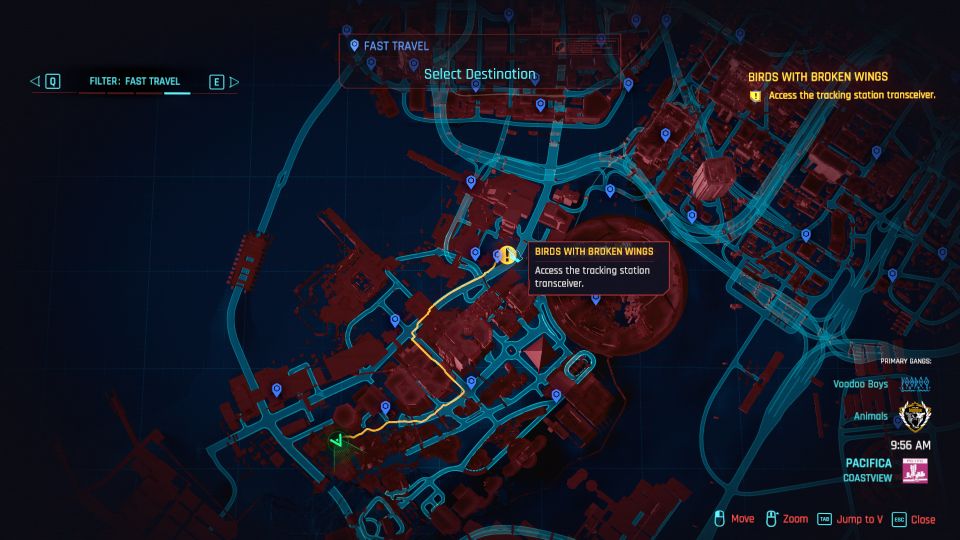 You'll see the big transceiver on the building. Go towards it.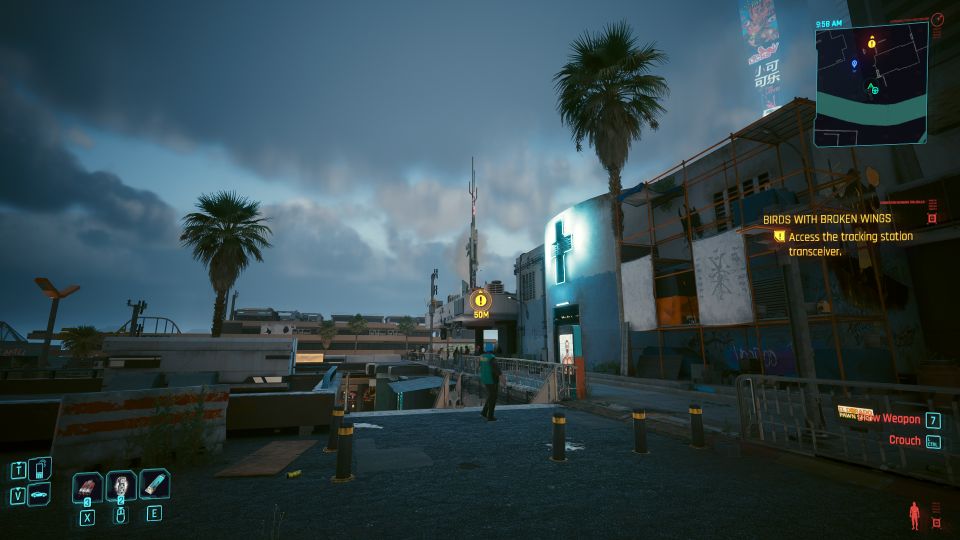 Try to access it but it won't work.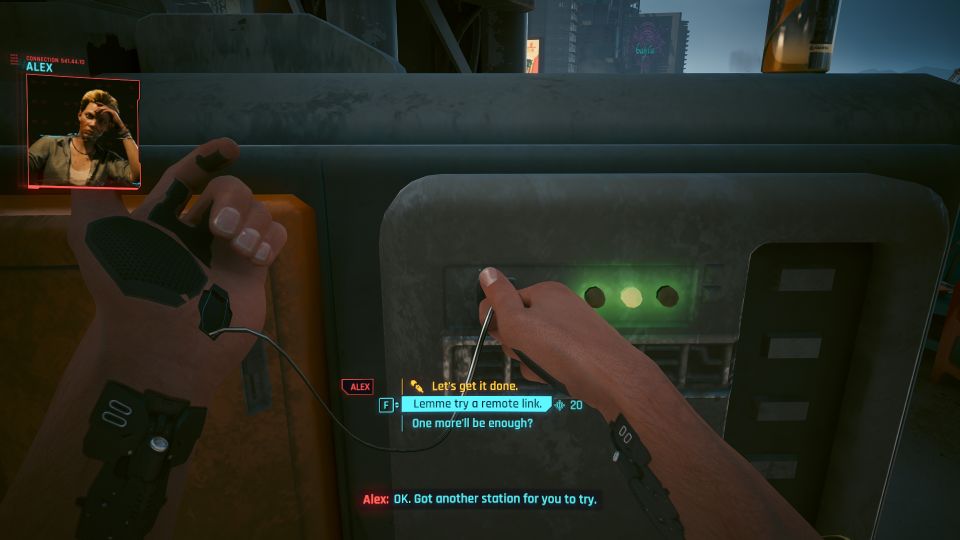 Go to the second tracking station that is marked on the map. Try connecting on it and it'll fail.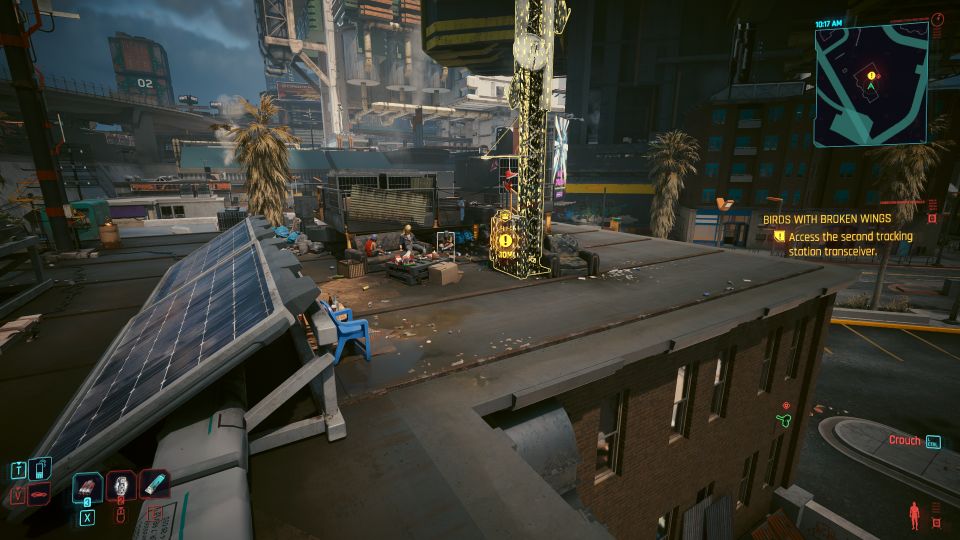 Find a way to restart the transceiver
Talk to the kid. Luka will ask for 1,000 eddies for information on how to fix the transceiver. Don't pay.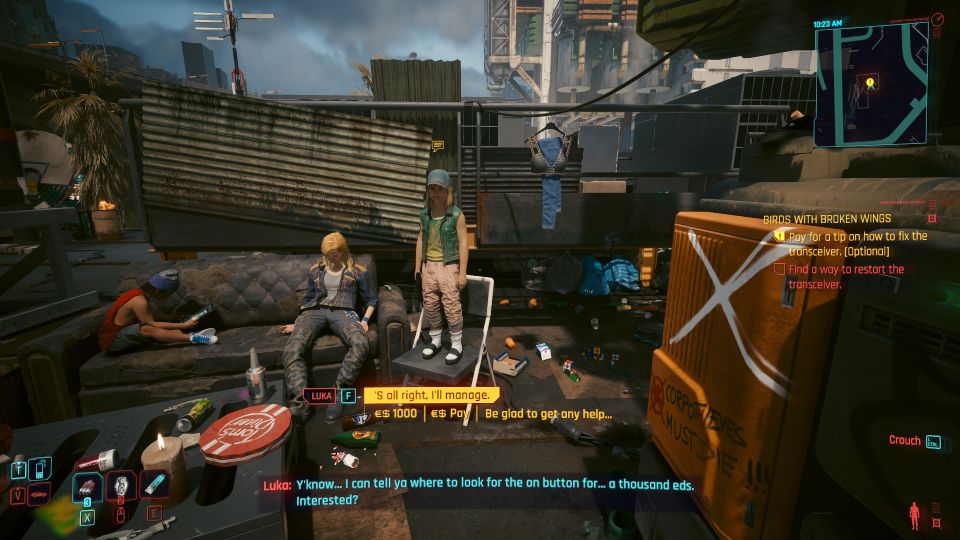 Luka will then ask for 10 bucks. You can pay or don't. You just need to look for the control panel.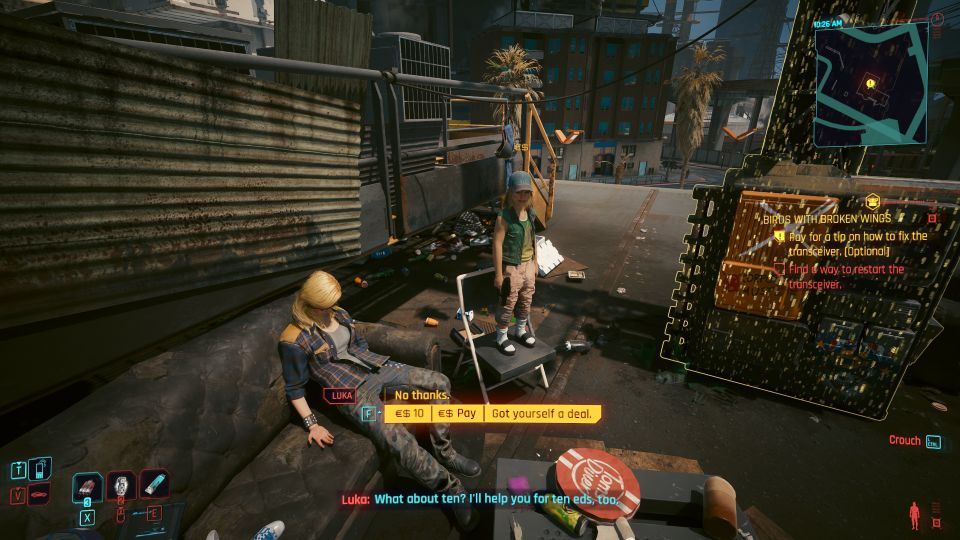 Go to the control panel located on the other edge of the rooftop. Override it and go back to the transceiver.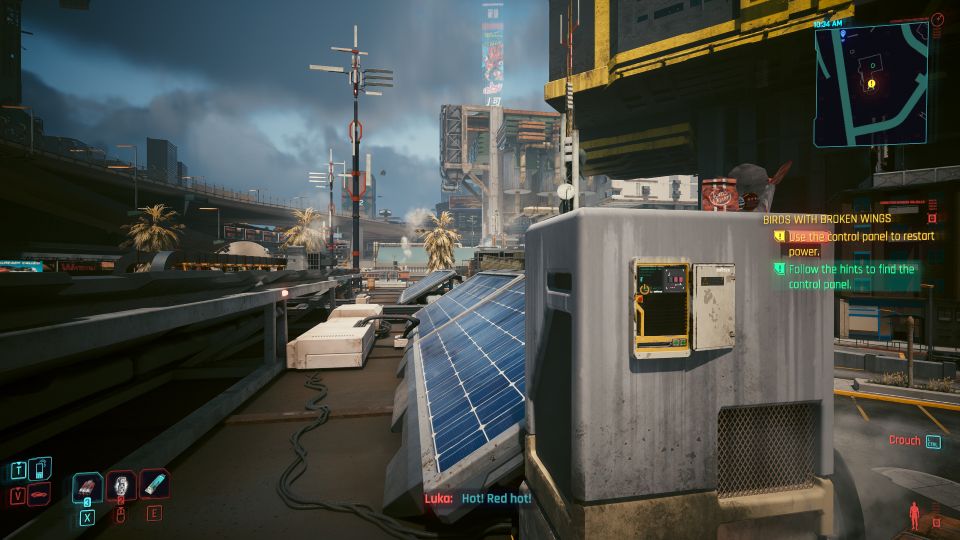 Talk to Songbird
Once you're done, Songbird will contact you and give you 3 Relic points. She'll also ask to meet up.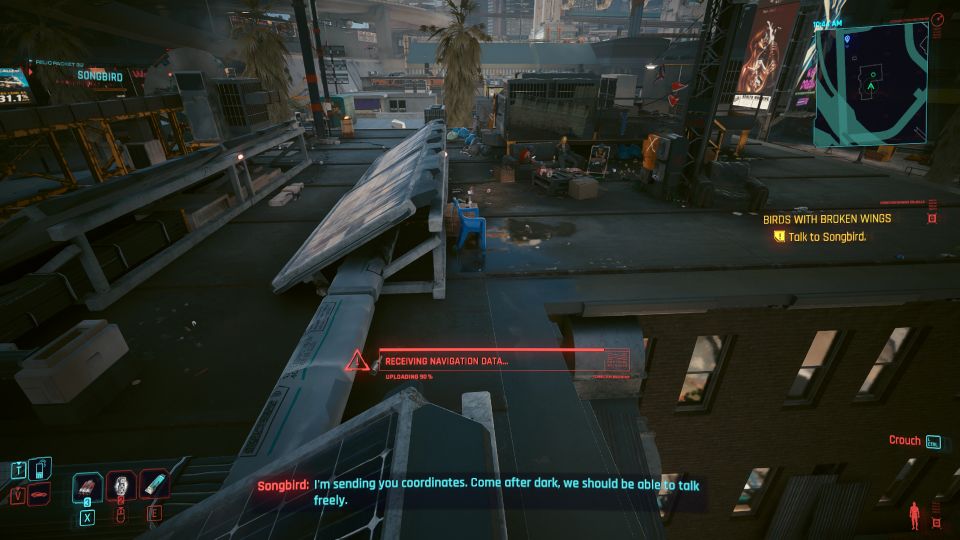 (Optional) Meet Alex
Before meeting Songbird, you'll get a text from Alex asking to meet at the Moth bar.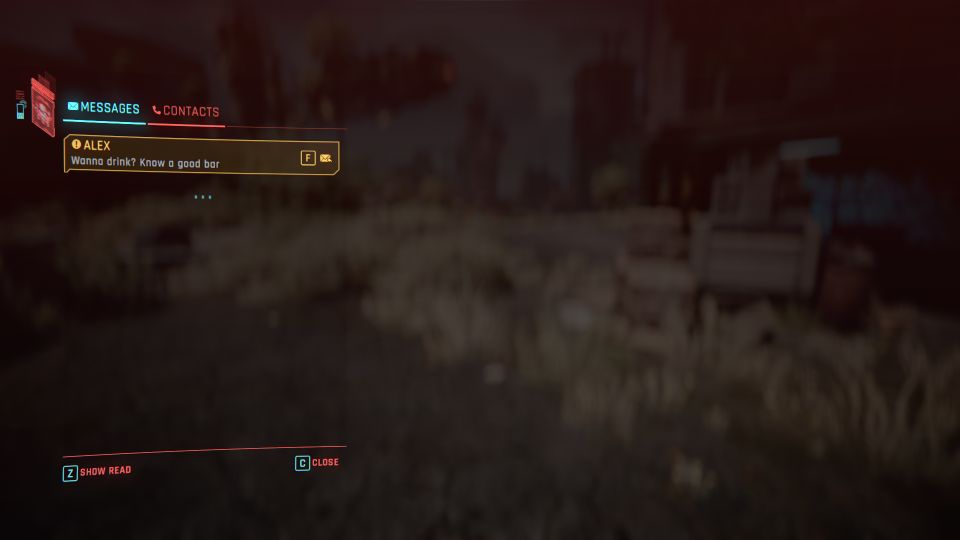 You can meet her but it's just to have a drink and chat with her.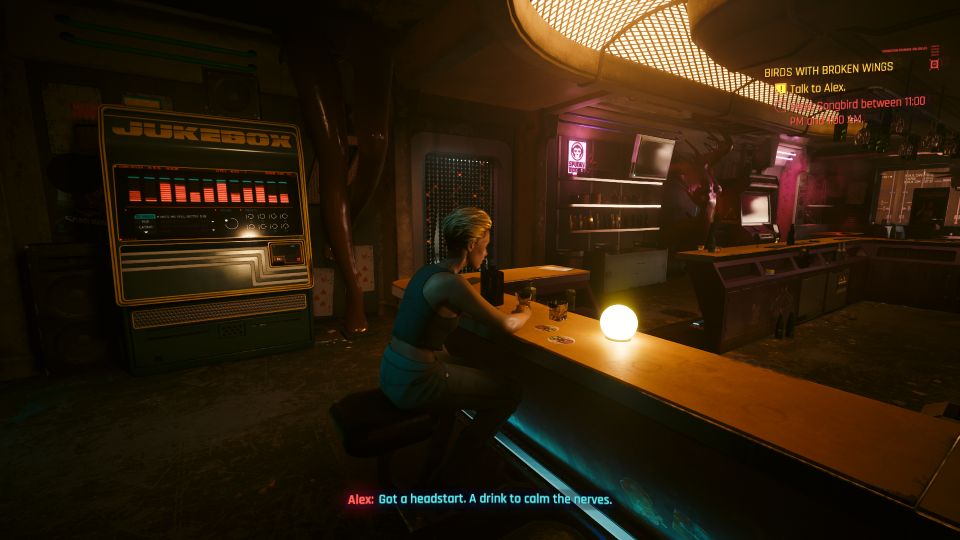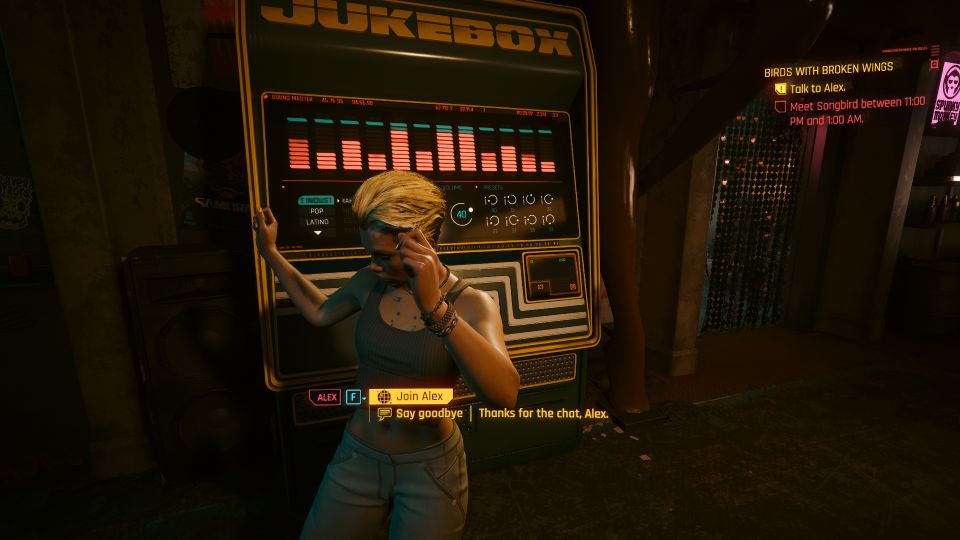 Meet Songbird between 11 pm and 1 am
Then, head to the area Songbird marked out on the map. Go there and wait at the chair if you're not there at the right time.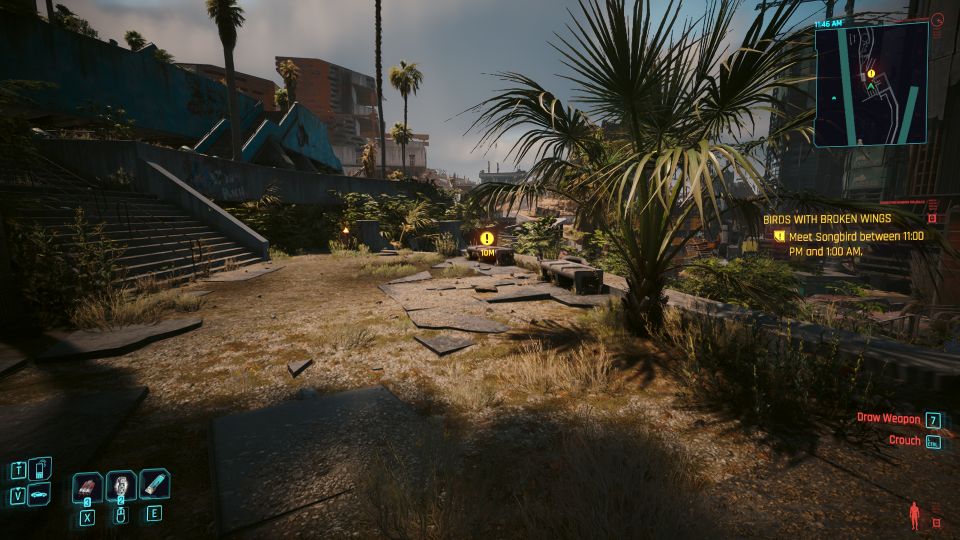 Talk to Songbird when she arrives.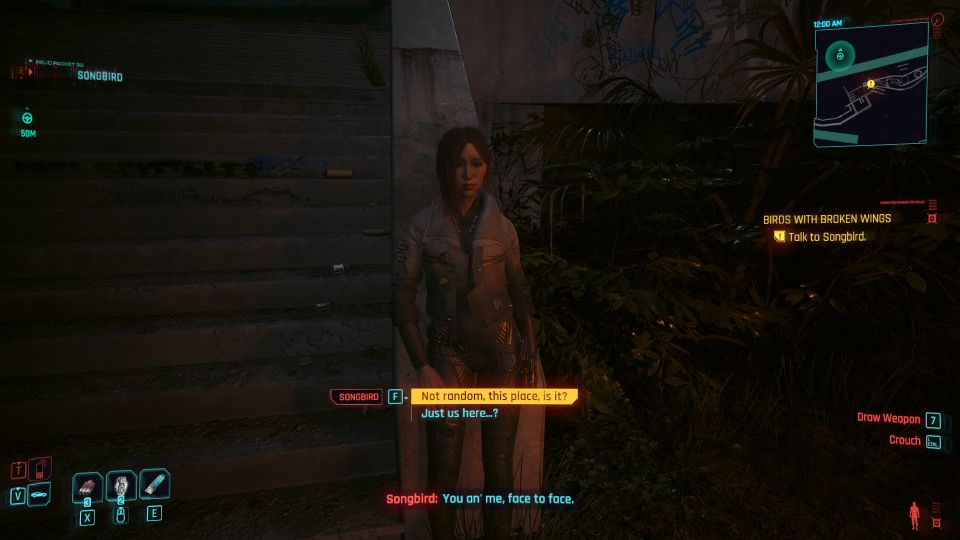 Talk to Songbird
She'll then explain more on why she did what she did. Songbird also tells of her plan to escape once it's all over.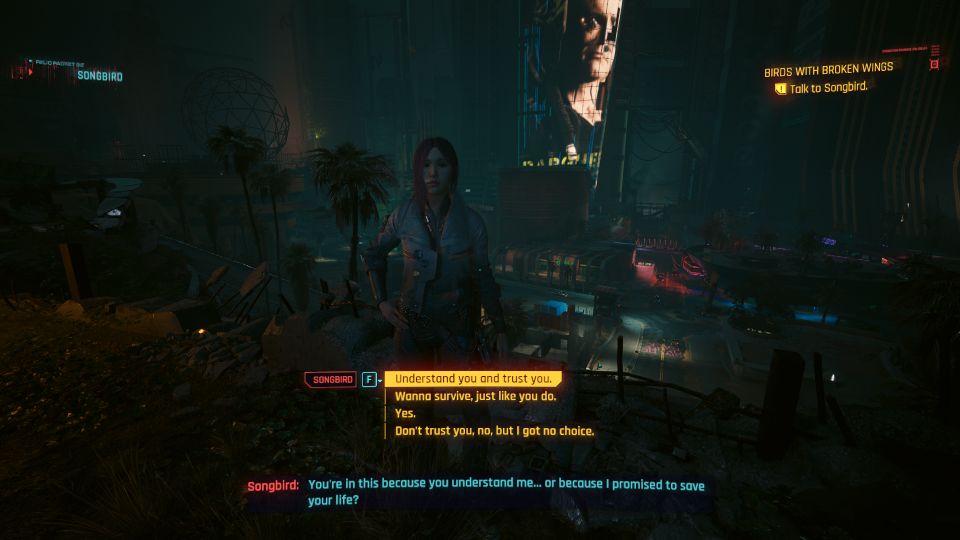 Call Reed
After meeting Songbird, call Reed.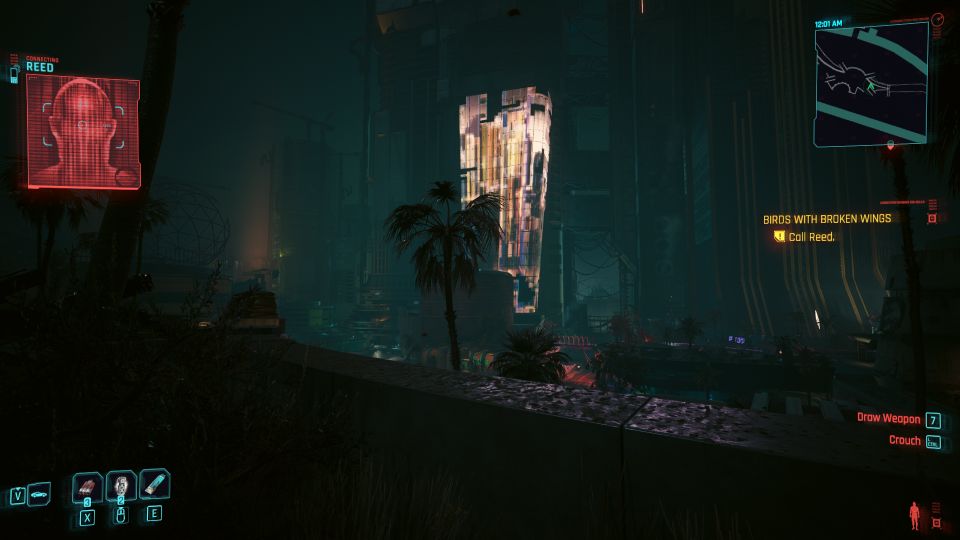 Go to Farida's clinic
Head on over to Farida's clinic as marked on the map.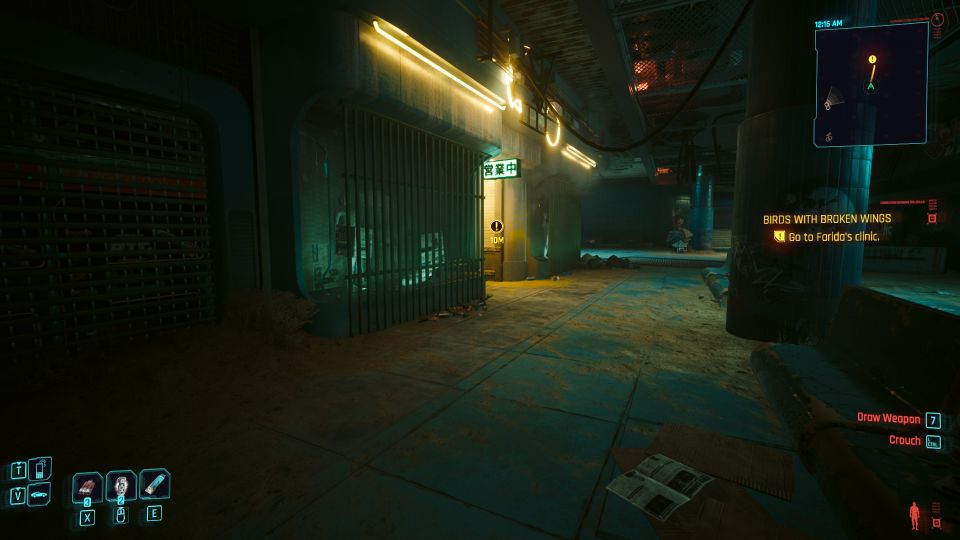 Use the intercom to talk to her and tell her about the secret code that Reed gave.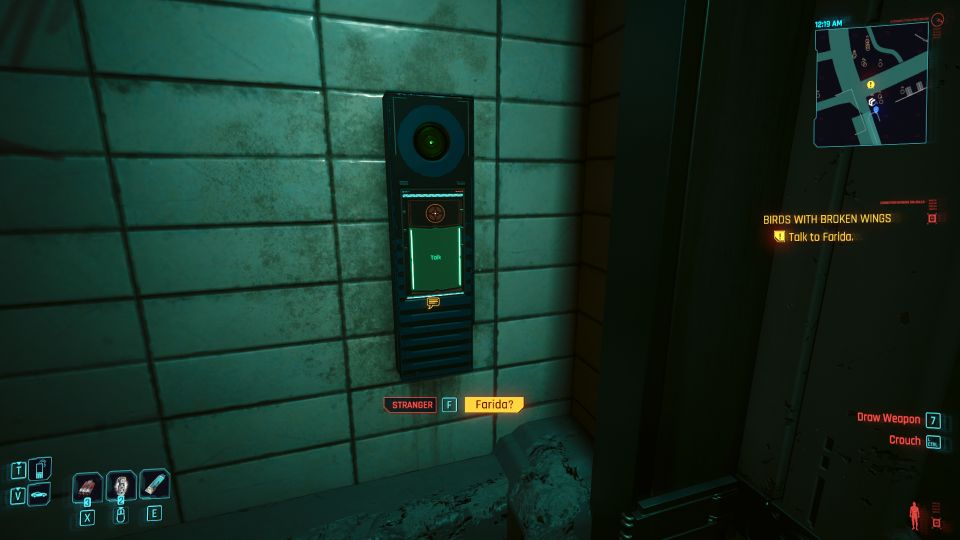 Enter the clinic and talk to Farida first.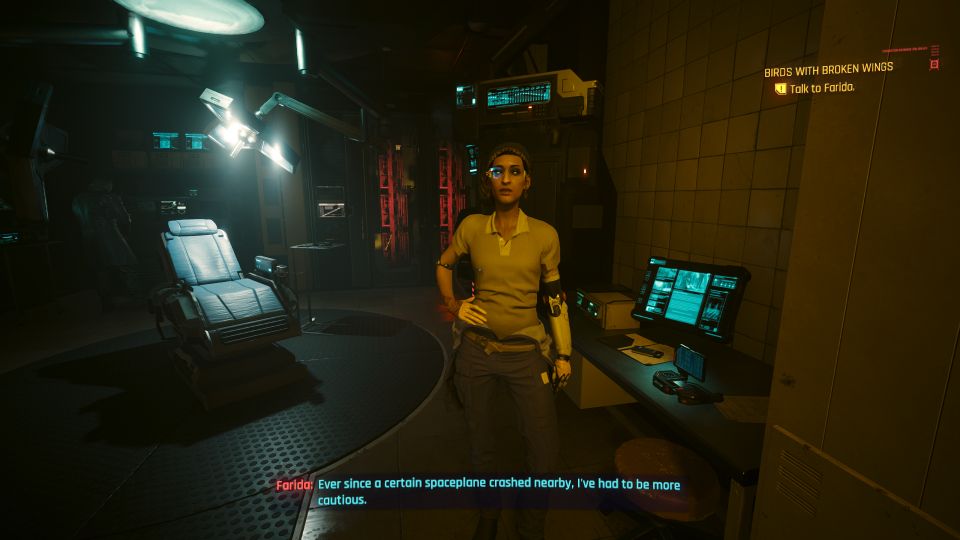 Talk to Reed
You'll see Reed waiting inside. Talk to him further on what Songbird had said. I chose to omit saying she plans to escape but it may not be crucial.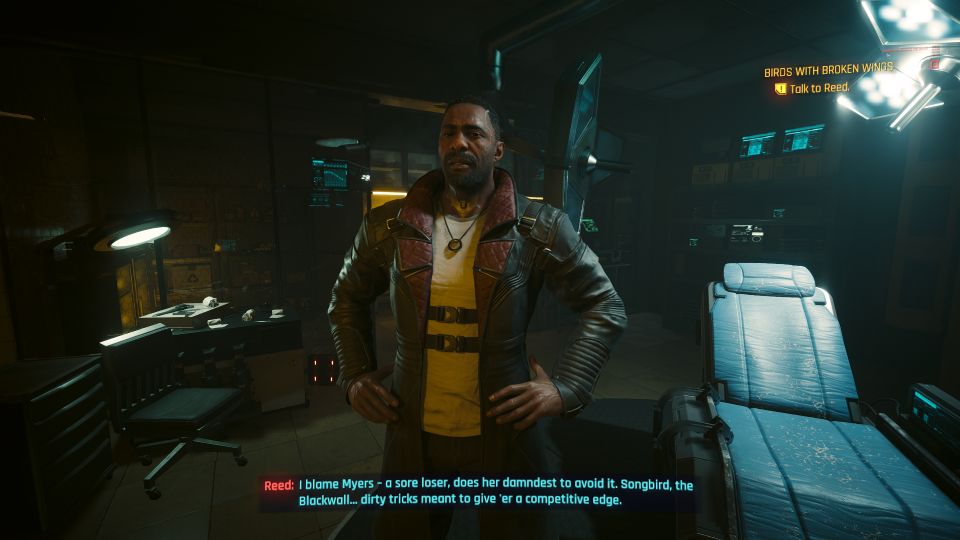 Sit in the chair
To prep for the cyberware, sit in the chair.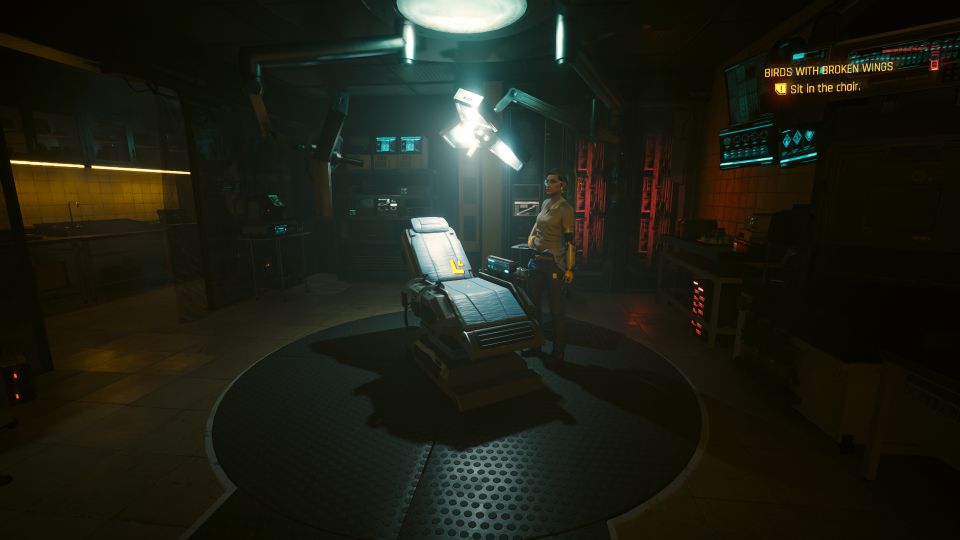 The mission ends after it's done.
---
Related posts:
Cyberpunk 2077: The Man Who Killed Jason Foreman
Genshin Impact: The Proscribed, Hidden In Plain Sight Walkthrough