Get It Together is a main mission in Dogtown of Cyberpunk 2077.
Your objective is to find a way to break into the Black Sapphire.
Here's a walkthrough and guide of Get It Together in Cyberpunk 2077.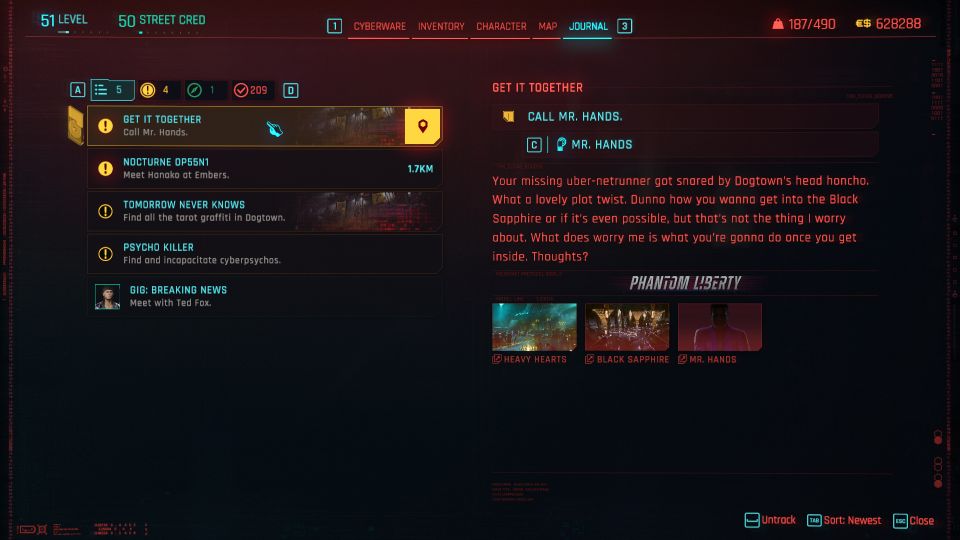 To begin the mission, talk to Mr. Hands about needing his help.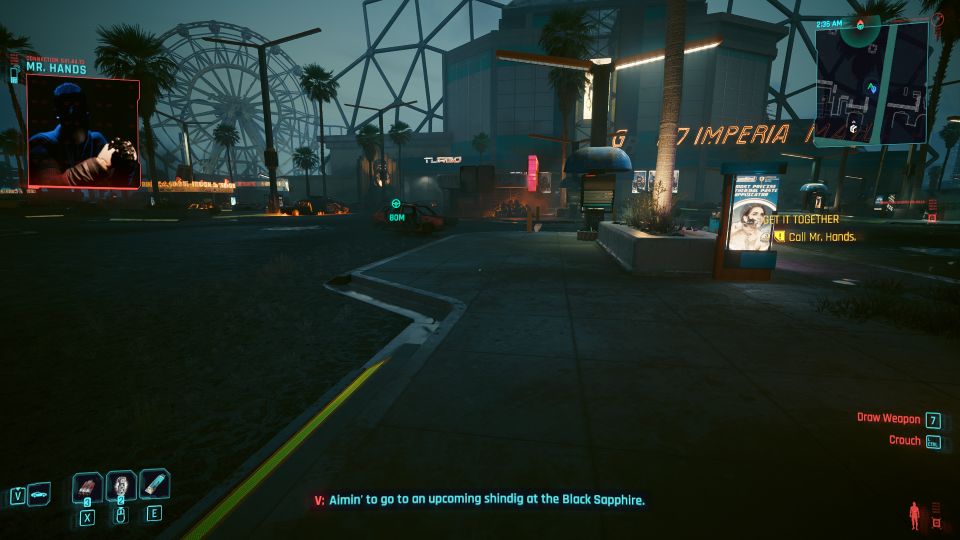 Go to the Heavy Hearts club
To meet Mr. Hands in person, head to the Heavy Hearts club as marked in the map. Use the elevator to go up.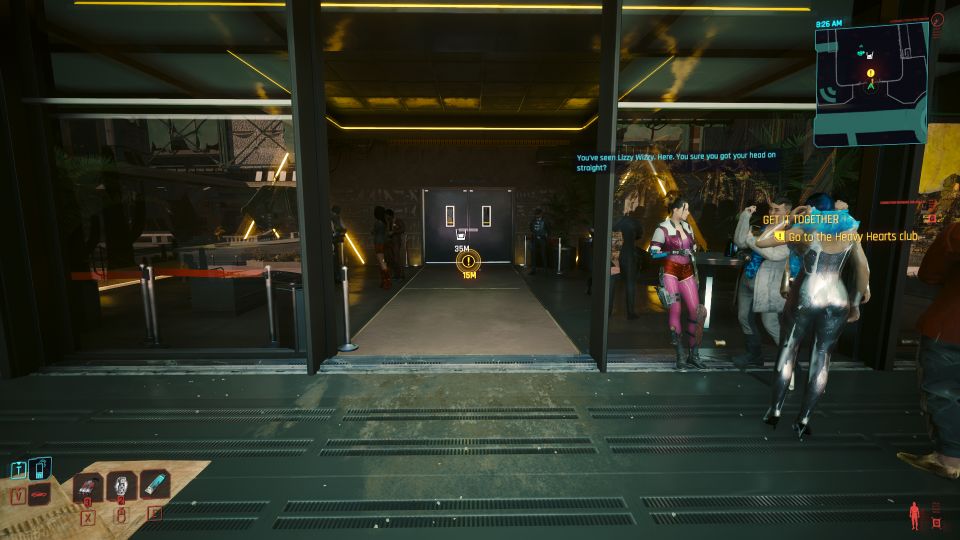 Key in the code 2589 on the terminal to use the elevator.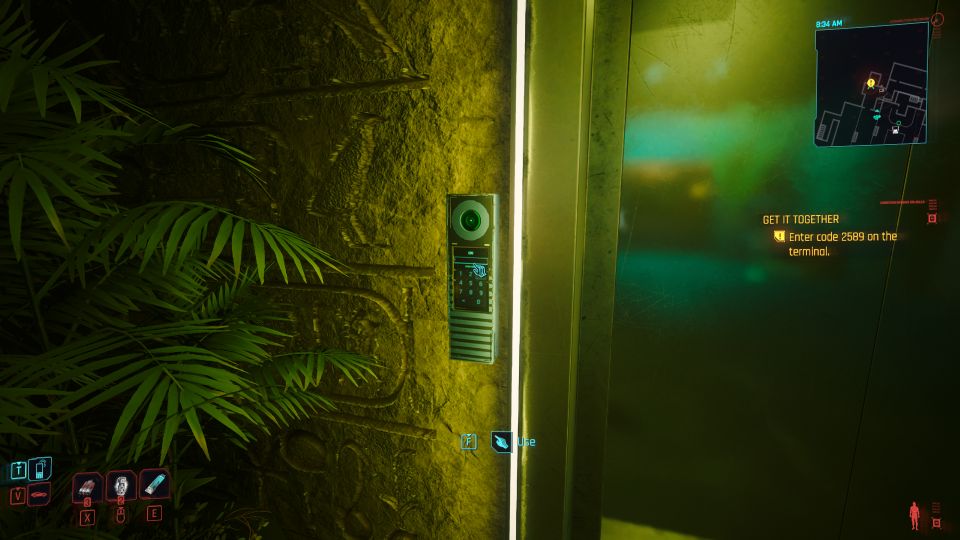 Talk to Mr. Hands
You'll meet Mr. Hands in his private room.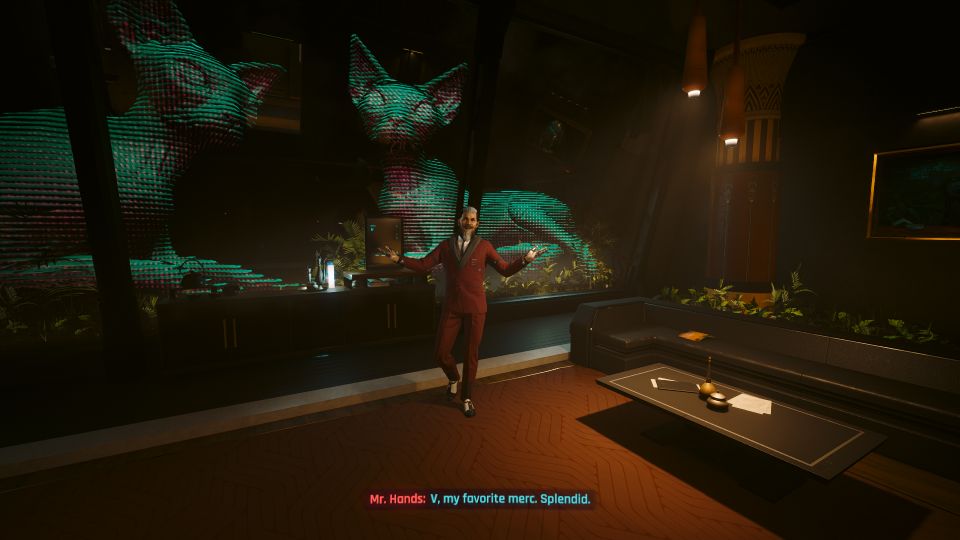 Talk to him for a bit on various matters.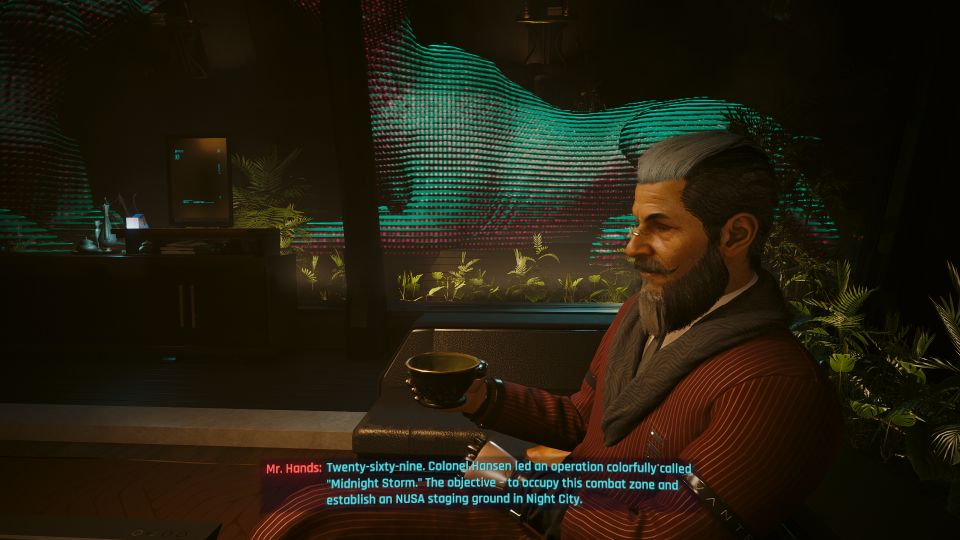 Call Reed
After getting the data shard from Mr. Hands, call Reed to transfer the data to him.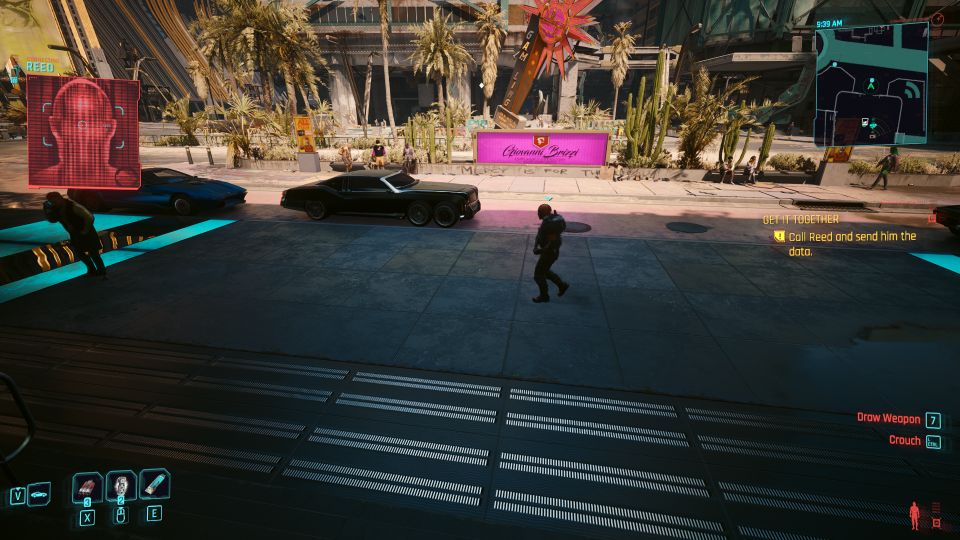 Talk to Reed
Next, go to the Moth club where Alex works. Talk to Reed there.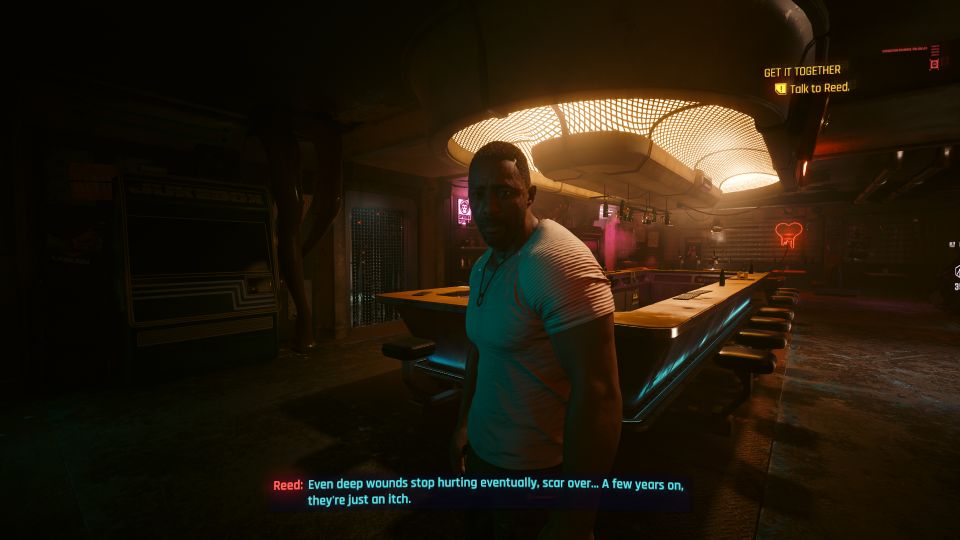 Follow Reed down to the basement where his old hideout is.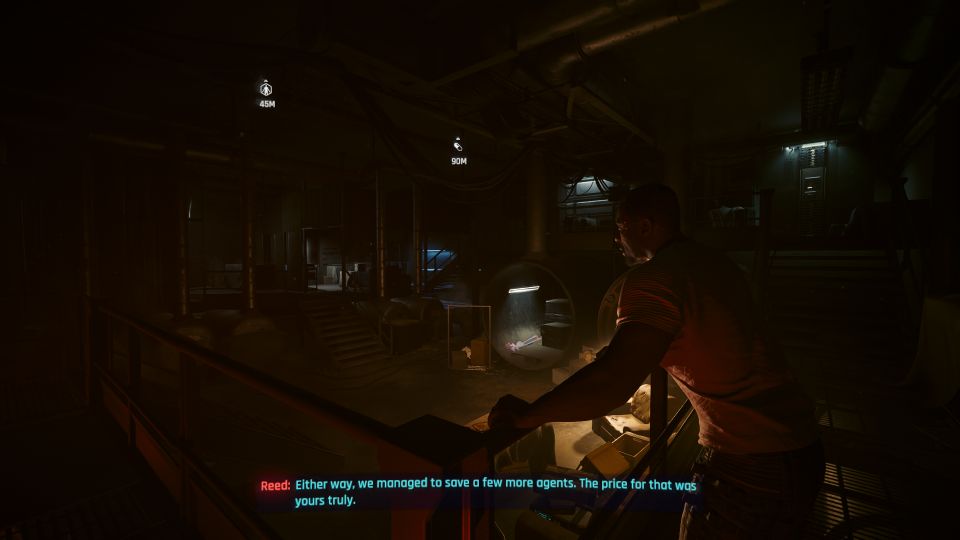 Talk to Alex
While talking to Reed, Alex will show up. Speak to her about the plan.
She'll then ask you on wearing some fancy clothing to get in the Black Sapphire party.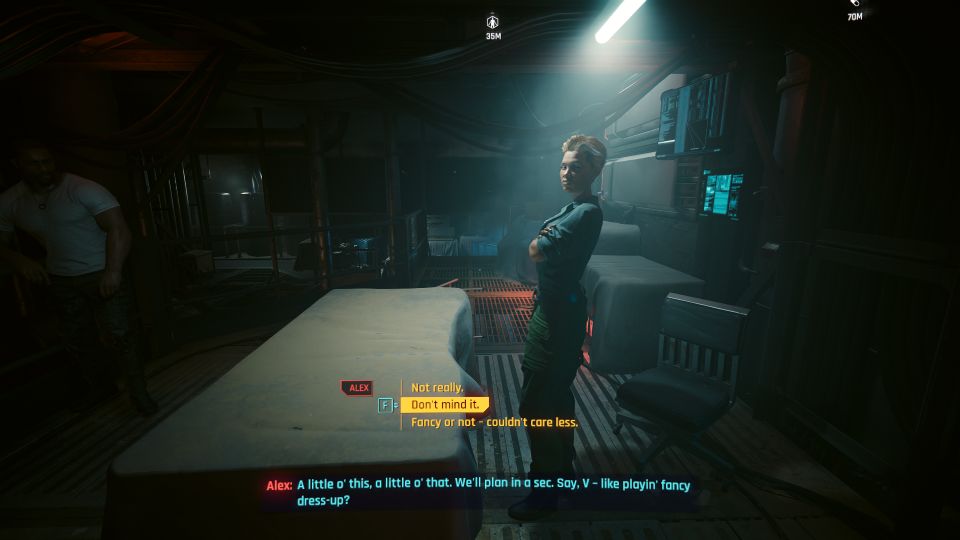 Grab the diving suit and examine the contents of the box
To prep for the next mission, grab the diving suit.
You can also pick up all the guns and ammo in the area. There's also a box you can open.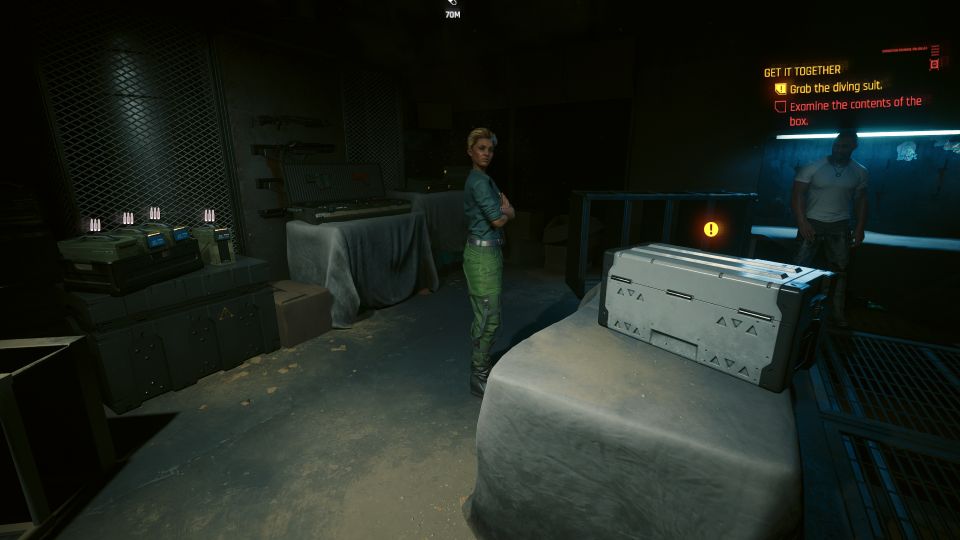 Inside, you'll find Her Majesty which is a pistol belonging to Alex. It comes with a silencer.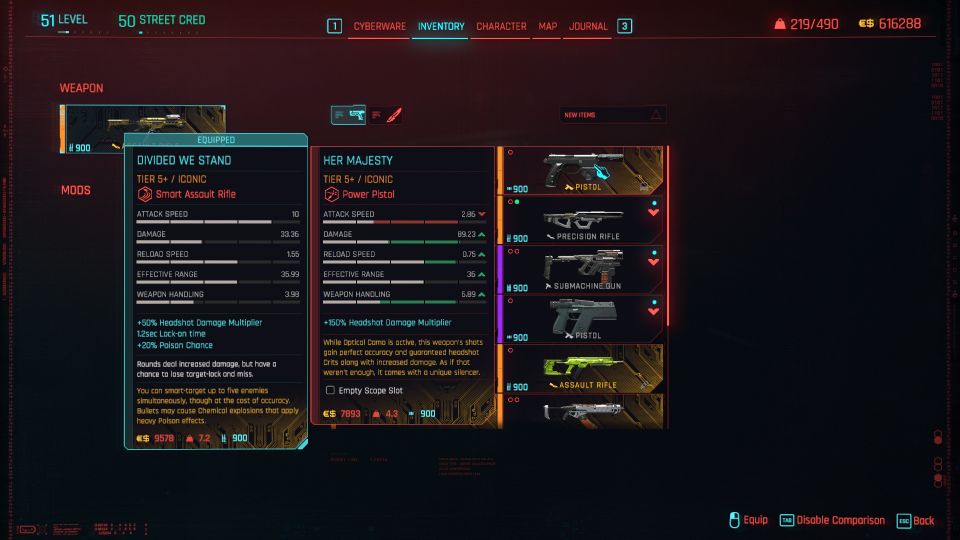 Talk to Reed
Finally, talk to Reed and the mission ends here.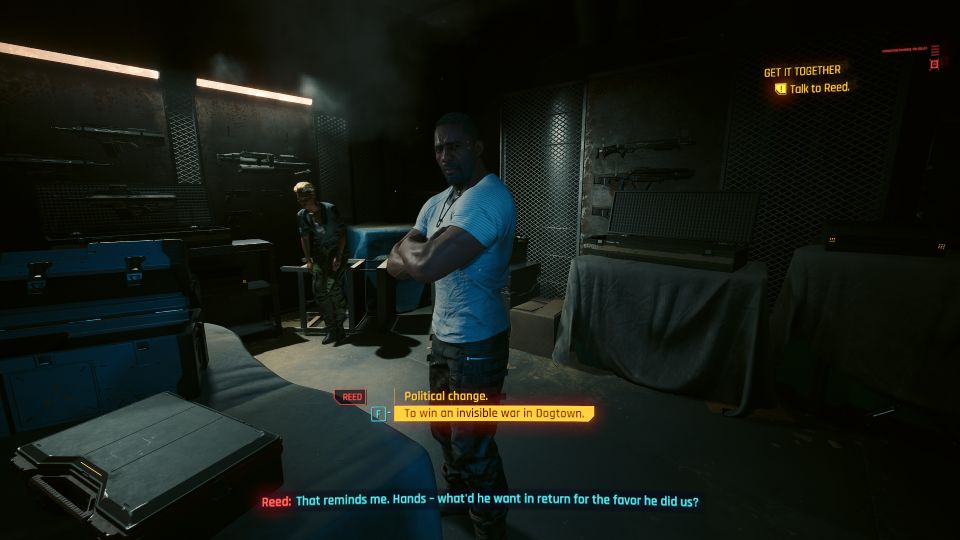 ---
Related posts:
Cyberpunk 2077: Tomorrow Never Knows (Dogtown Tarot Locations)