Paid in Full is a brief side job / mission in Cyberpunk 2077.
The only objective is to make full payment of your debt to Viktor.
Here's a walkthrough of Paid In Full in Cyberpunk 2077.
Danger: Moderate.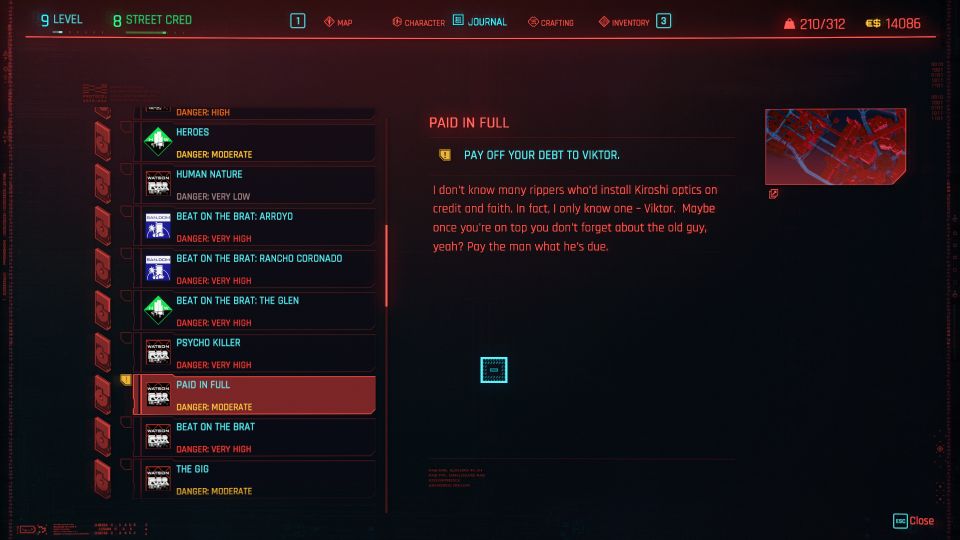 Pay off your debt
Get to Viktor's ripperdoc clinic in Watson, Little China.
The location is provided in the map.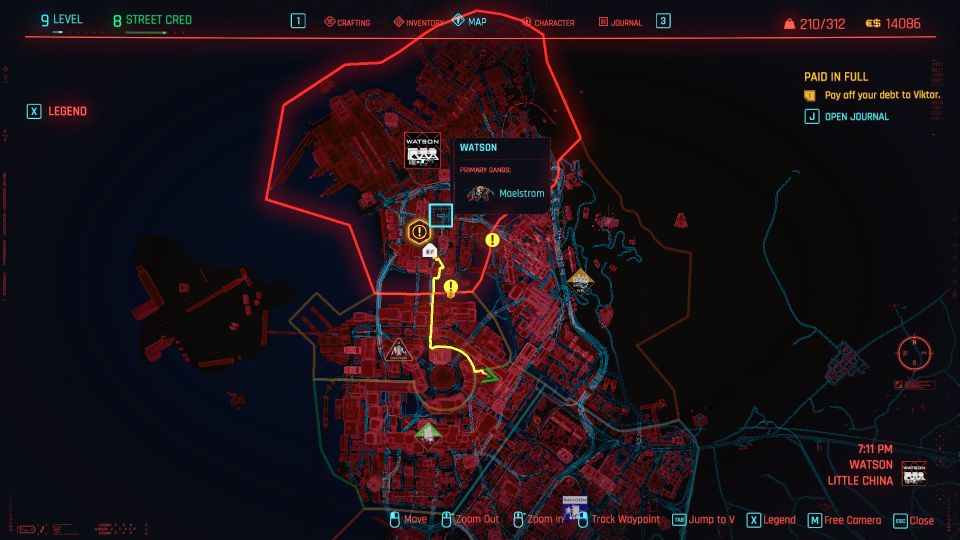 You simply need to pay him 21,000 creds and you're done. The mission ends here.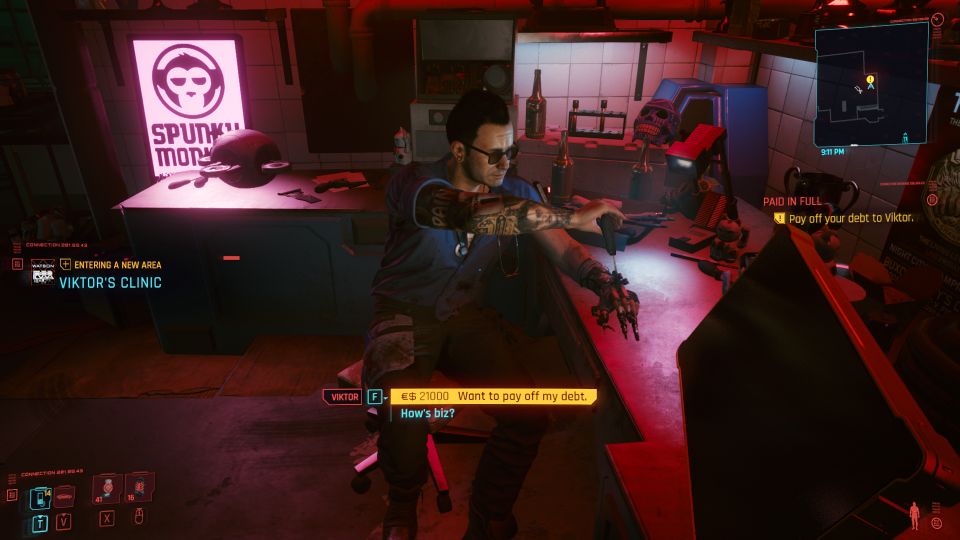 After making full payment, you will be able to buy and replace implants from his shop.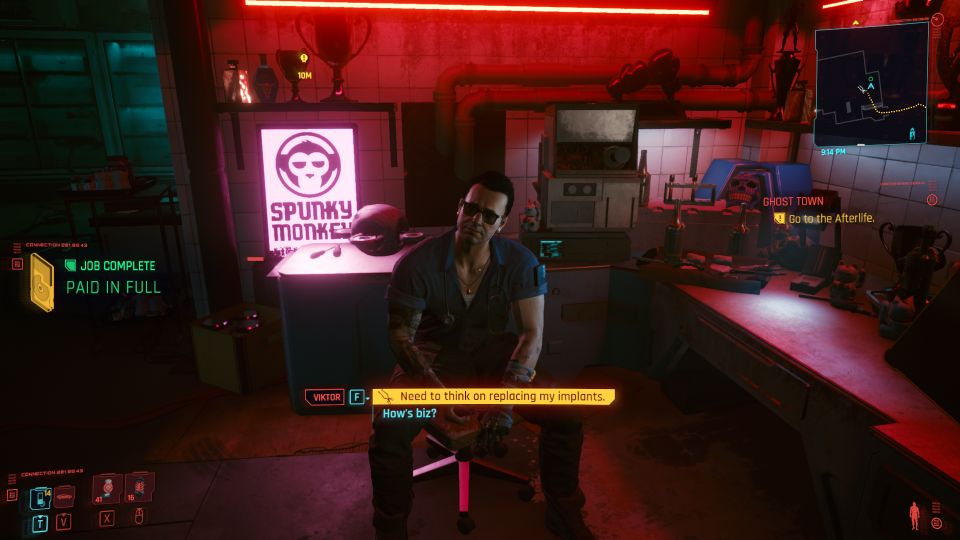 ---
Related posts:
Cyberpunk 2077: Full Disclosure Mission Walkthrough
Cyberpunk 2077: Epistrophy Northside Walkthrough