Double Life is a main mission / job in Cyberpunk 2077.
Your objective is to speak to Judy and analyze the braindances.
Here's a walkthrough of Double Life in Cyberpunk 2077.
Danger: Moderate.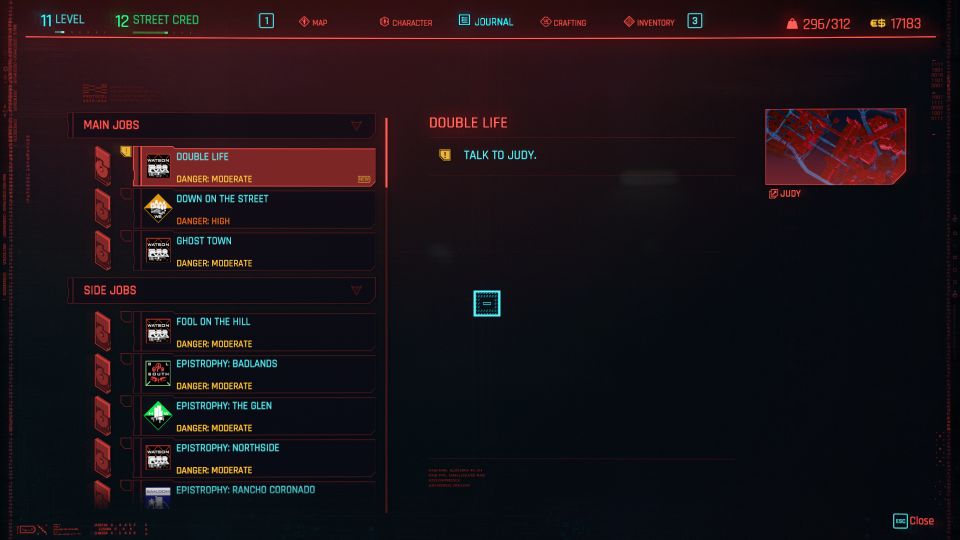 Talk to Judy
Judy will tell V to see something about Evelyn. Follow her.
There's also an optional objective to sit on the bed beside Evelyn.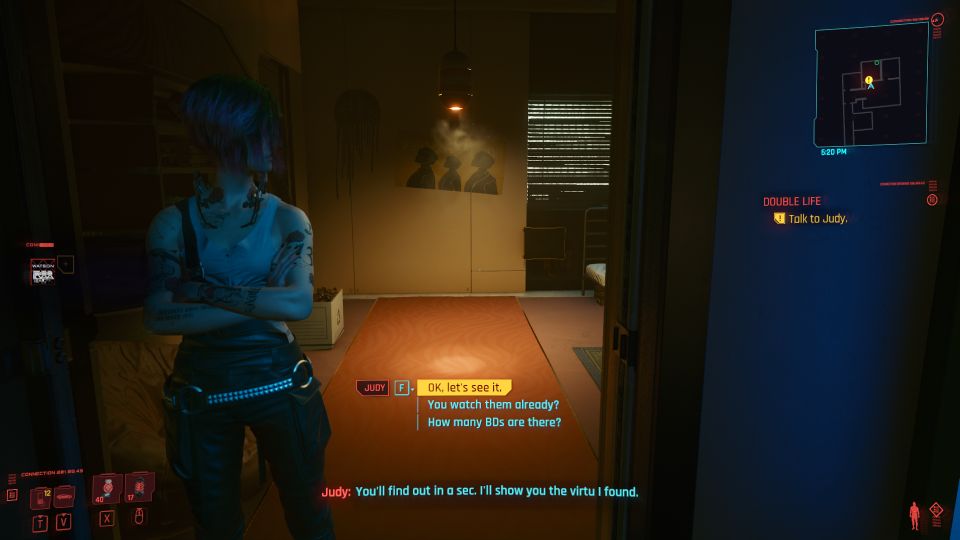 Take a seat
Next, take a seat to enter the braindance.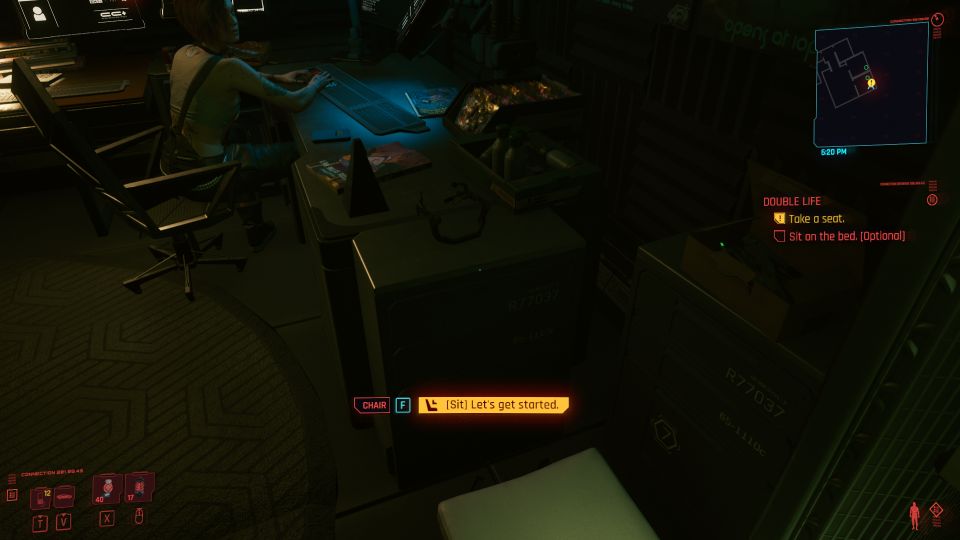 Look for clues in the first recording
For the first recording, you have to analyze three things. The first is just the logo at the beginning of the braindance.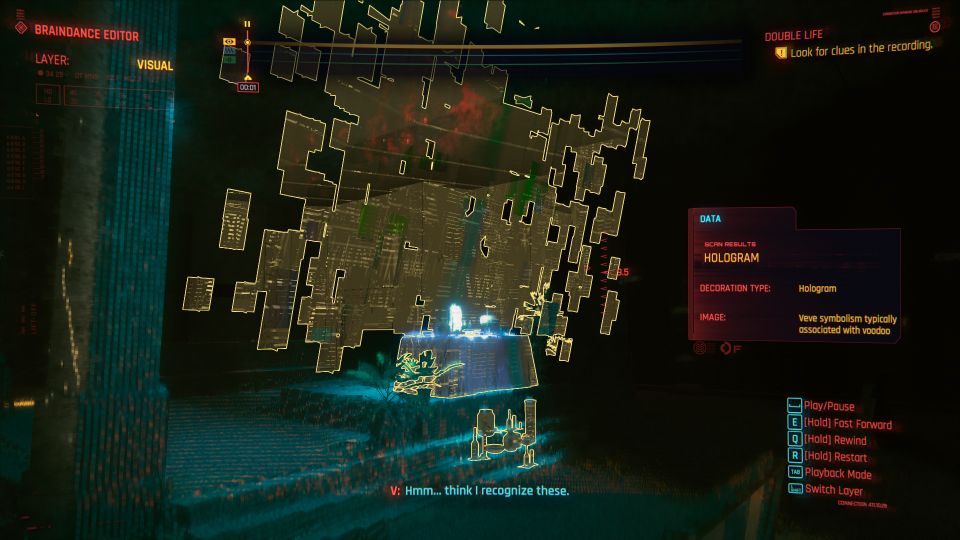 This is followed by analyzing the woman whose face is unclear.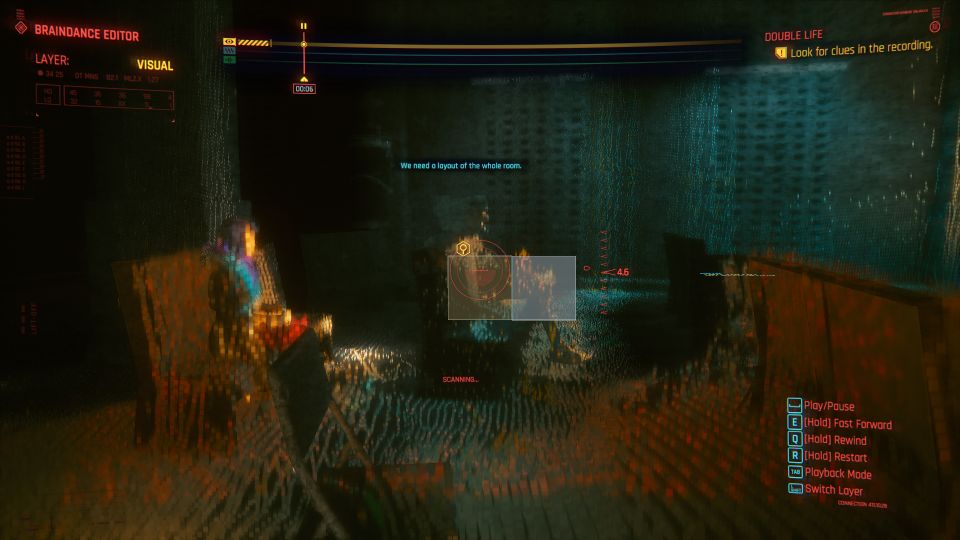 Lastly, analyze the flyers on the floor. It only appears for awhile.
Analyze the second braindance
In the second braindance, you have to switch to audio layer and analyze the phone call by the person at the bottom of the stairs.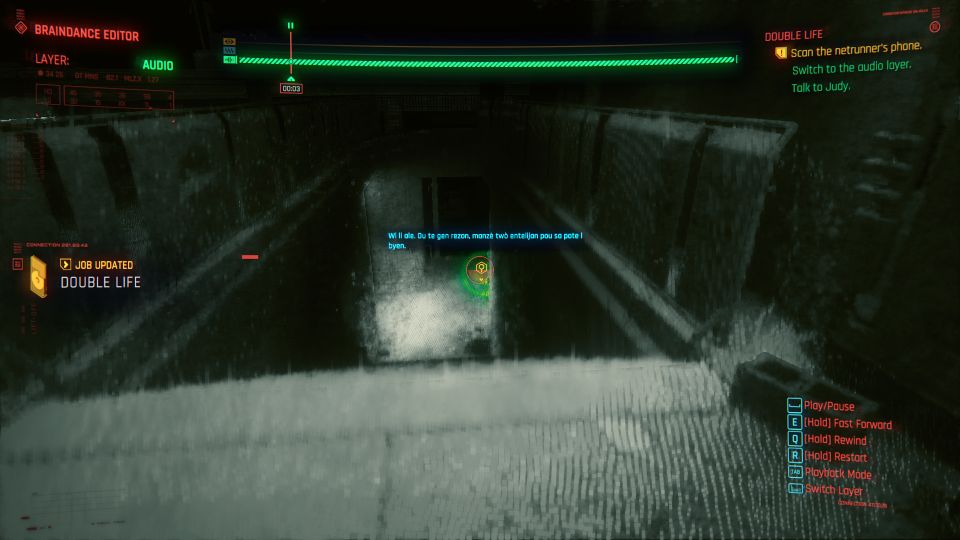 Talk to Judy
After exiting the braindance, speak to Judy.
Johnny's name was mentioned in the braindance, but Judy doesn't understand how that works even after V explains.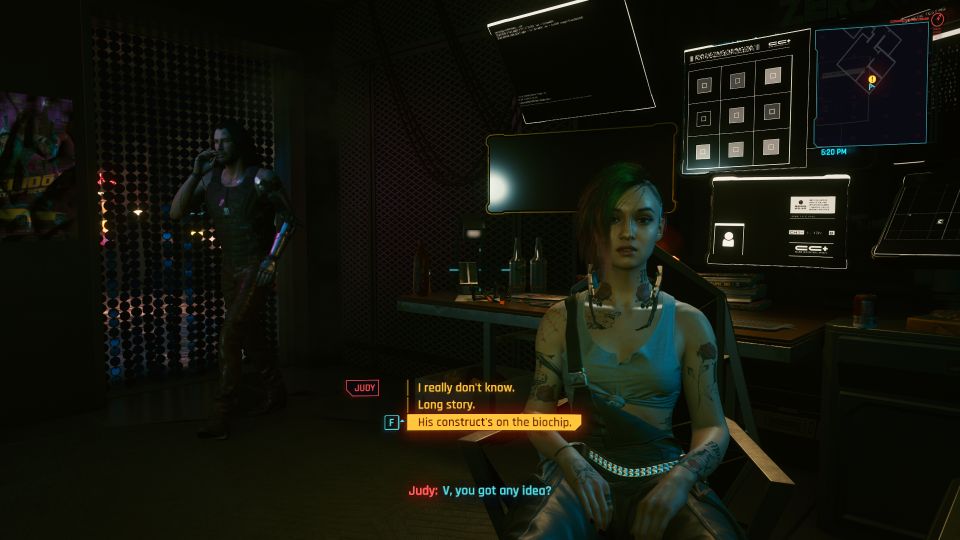 To end the mission, talk to Judy at the kitchen and leave the building.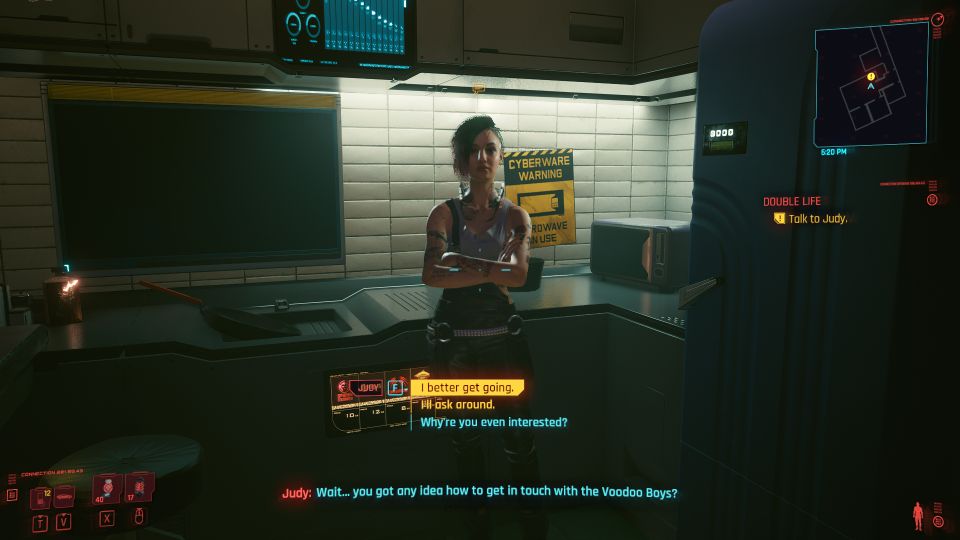 ---
Related posts:
Cyberpunk 2077: Disasterpiece (Mission Walkthrough)
Cyberpunk 2077: The Space In Between Walkthrough
Cyberpunk 2077: Catch A Tyger's Toe Walkthrough