The Space In Between is a main mission / job in Cyberpunk 2077.
Your objective is to meet the ripperdoc known as the Fingers.
Here's a walkthrough of The Space In Between in Cyberpunk 2077.
Danger: Moderate.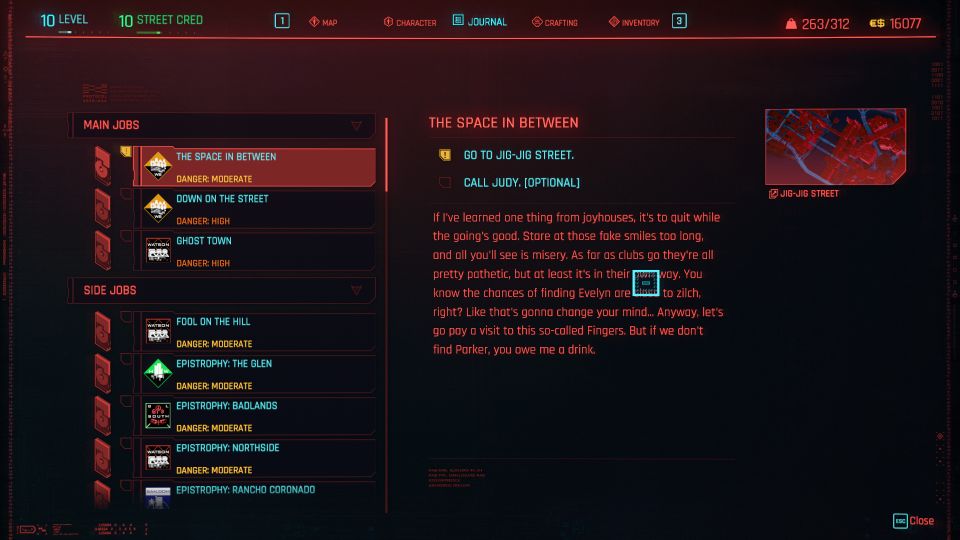 Call Judy
This one's optional. You can call Judy and she'll follow you to the clinic.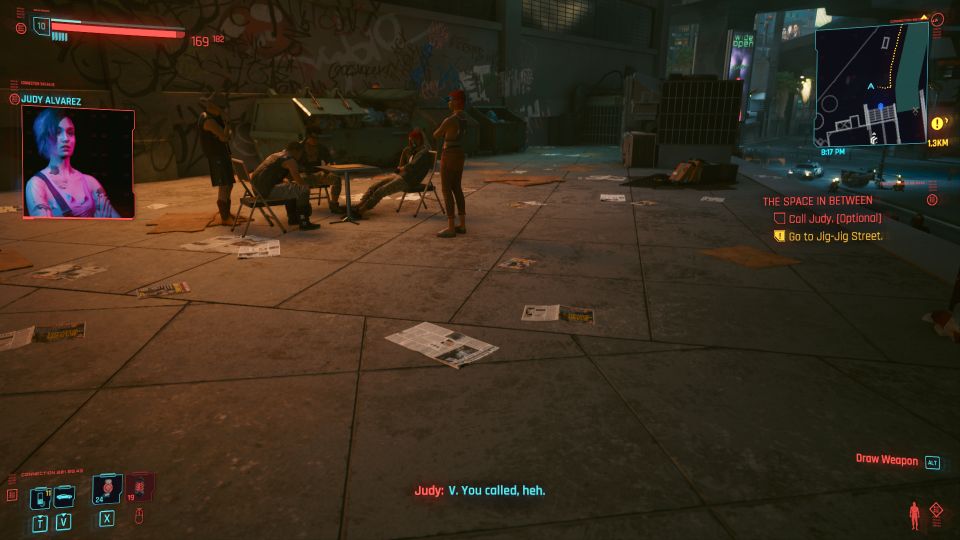 Go to Jig-Jig Street
Next, head to Jig-Jig Street in Westbrook. The location is provided in the map.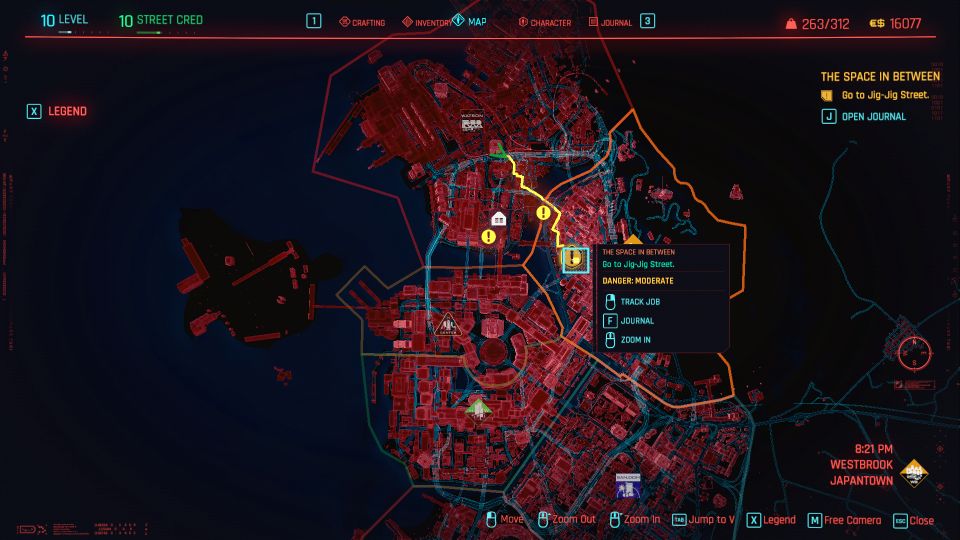 Enter the street and look for the clinic.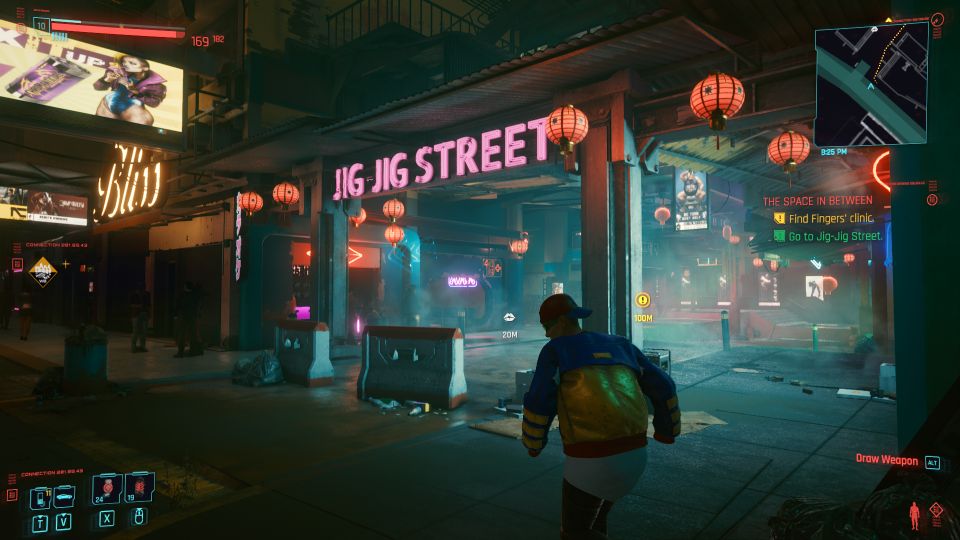 Find Fingers' clinic
Follow the marker on the mini map. You'll then see this clinic with the FingersMD sign in front of it.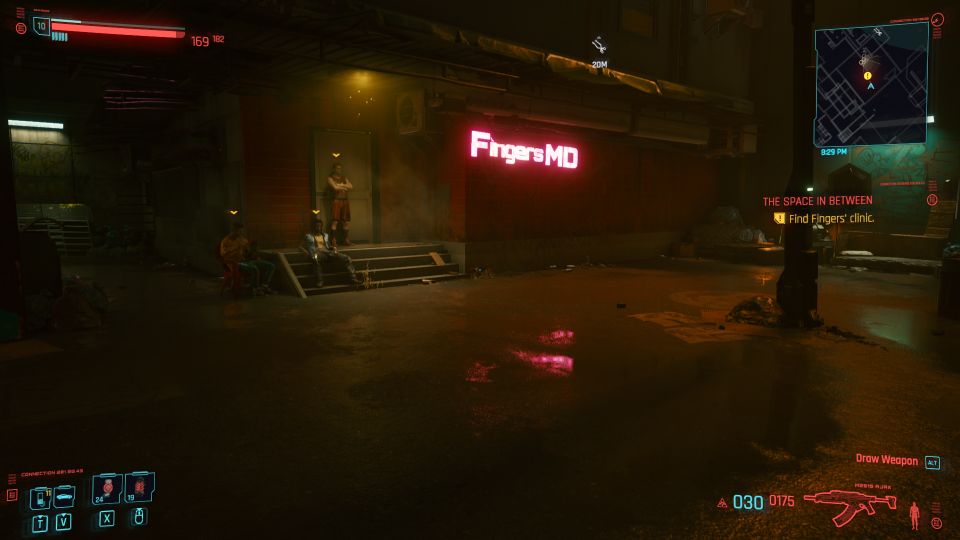 Enter the clinic
Before entering the clinic, you need to get rid of the thugs in front of it.
You can just choose "Don't start" which requires level 7 Body. They will then move away.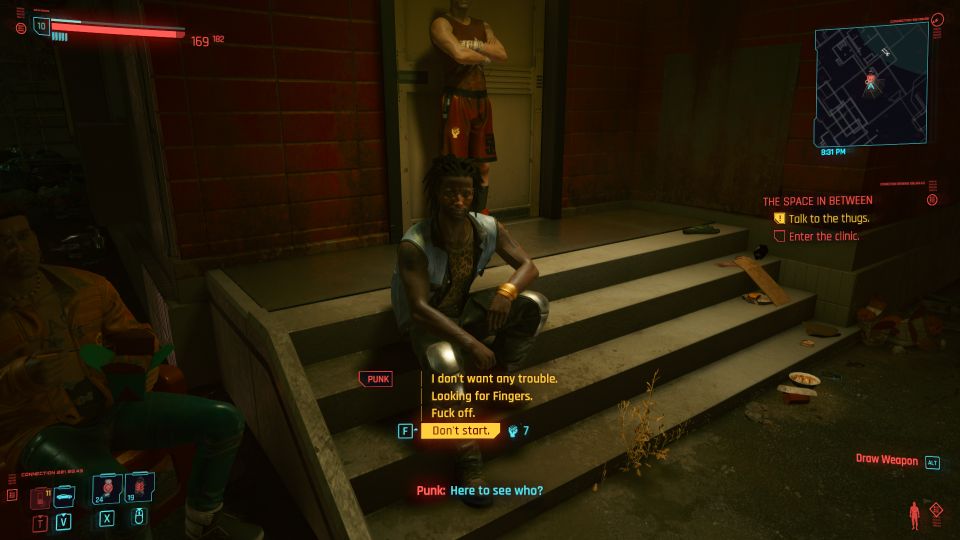 Enter the room
To enter the room to talk to Fingers, there are a few ways.
One is to force open the door but you need the requisite Body level, which is around 7.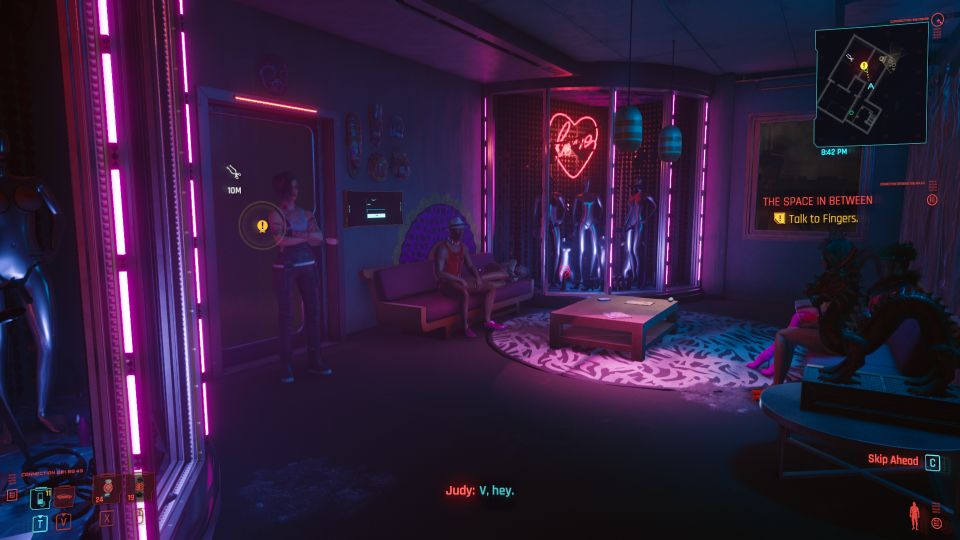 Another way is to talk to the ladies first.
You will then have many options to choose. If you have level 7 Body, you can just say "Don't have time for this bullshit". They will then let you enter the room first.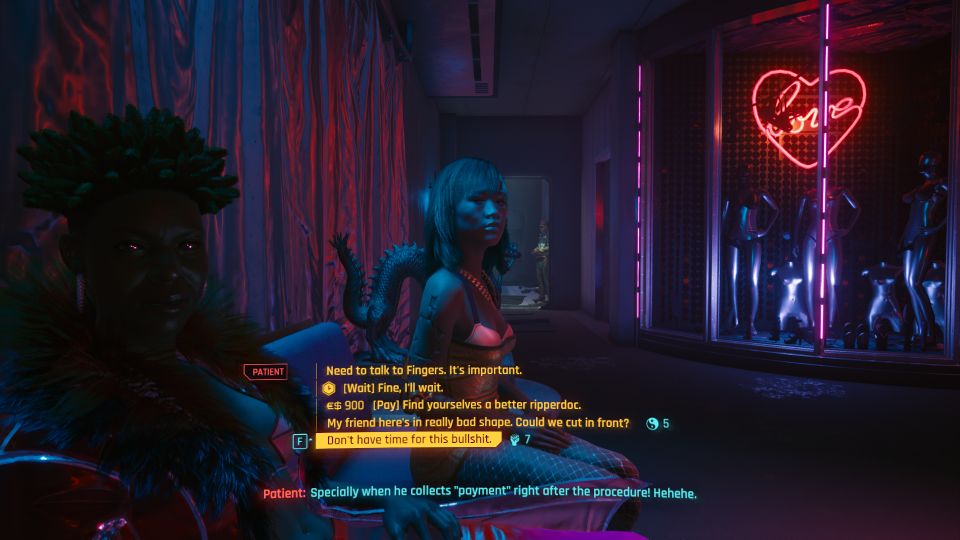 After they let you enter first, the door to the room will open as a patient leaves.
Interrogate Fingers
Enter the room to interrogate Fingers.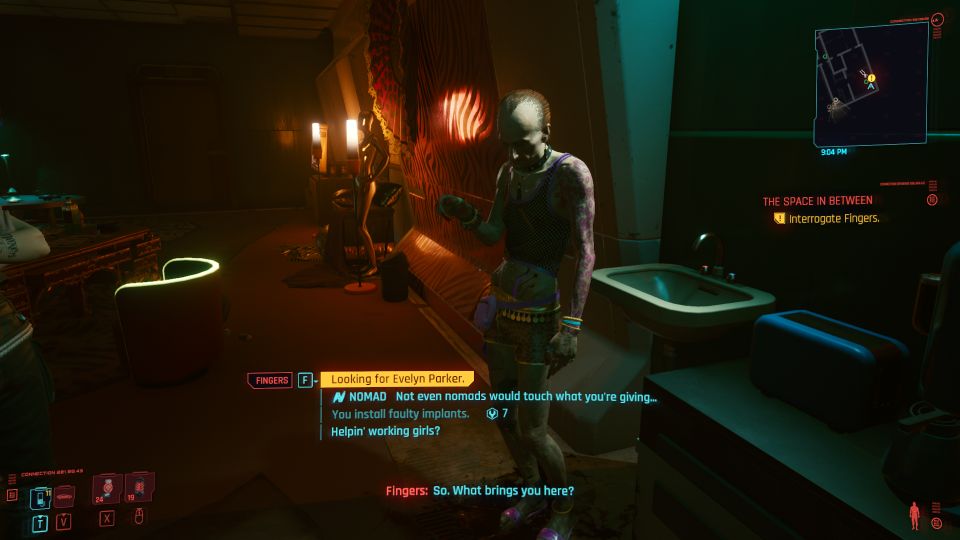 During the interrogation, Judy will get mad.
You have the option to ask her to calm down or to go against Fingers instead.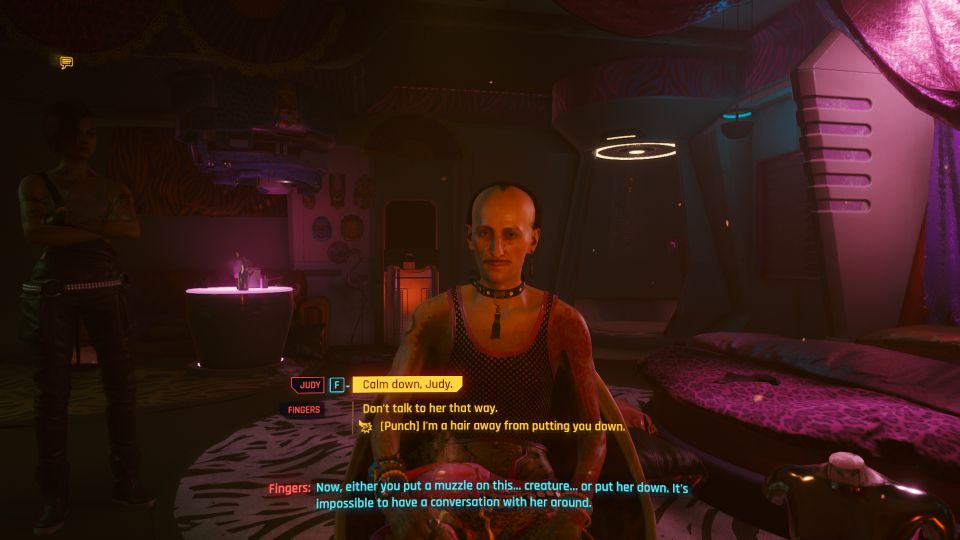 Also towards the end, you can sort of support Judy in the options. Perhaps it affects the future outcome with Judy?
The mission ends here.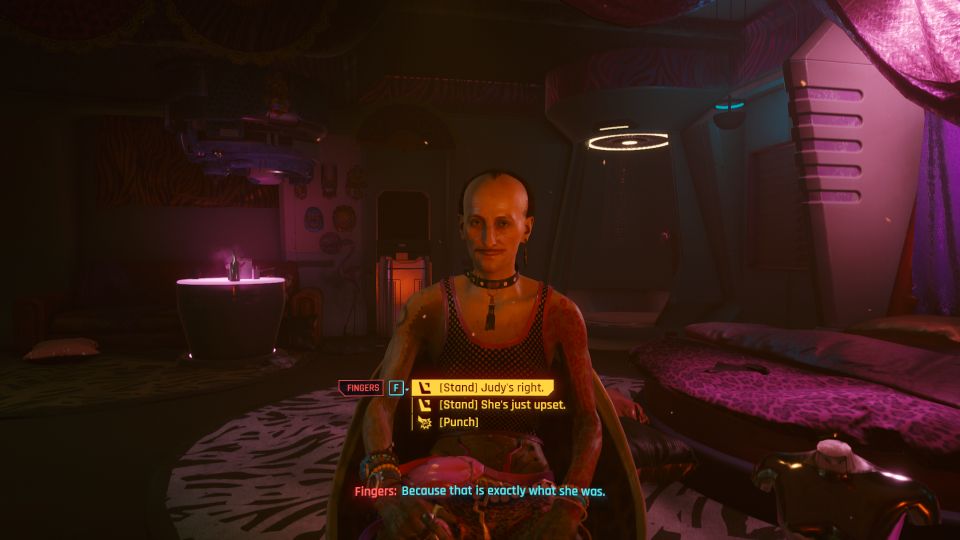 ---
Related posts:
Cyberpunk 2077: Catch A Tyger's Toe Walkthrough
Cyberpunk 2077: Automatic Love Mission Walkthrough