Shoot to Thrill is a side mission / job in Cyberpunk 2077.
Your objective is to take part in a shooting range competition.
Here's a walkthrough of Shoot to Thrill in Cyberpunk 2077.
Danger: Moderate.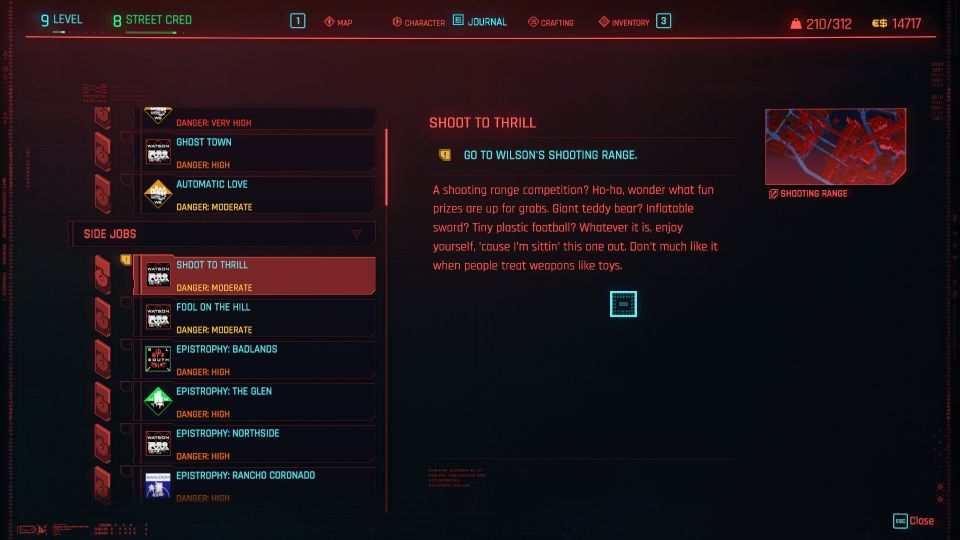 Go to Wilson's shooting range
Get to the shooting range which is actually near your apartment unit. You can walk there from the room.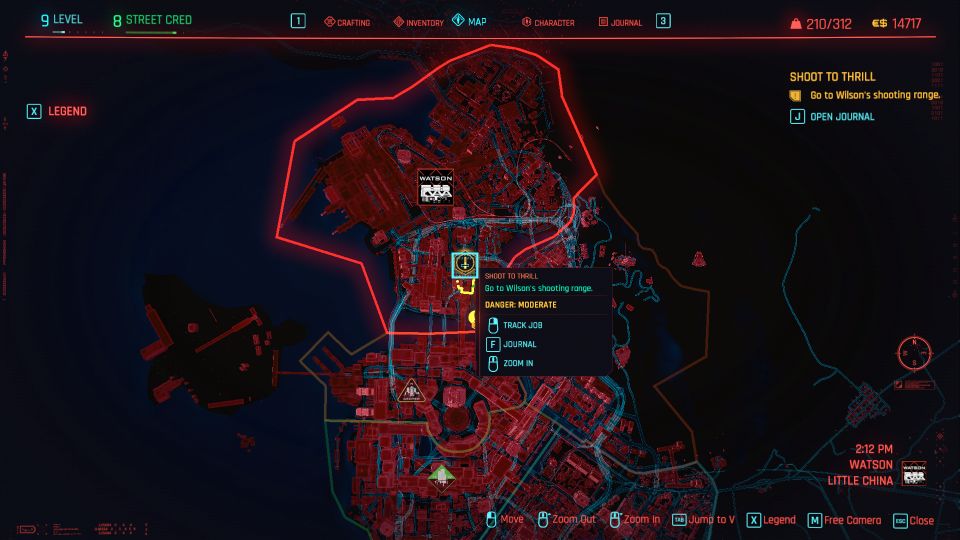 Talk to Wilson when you reach.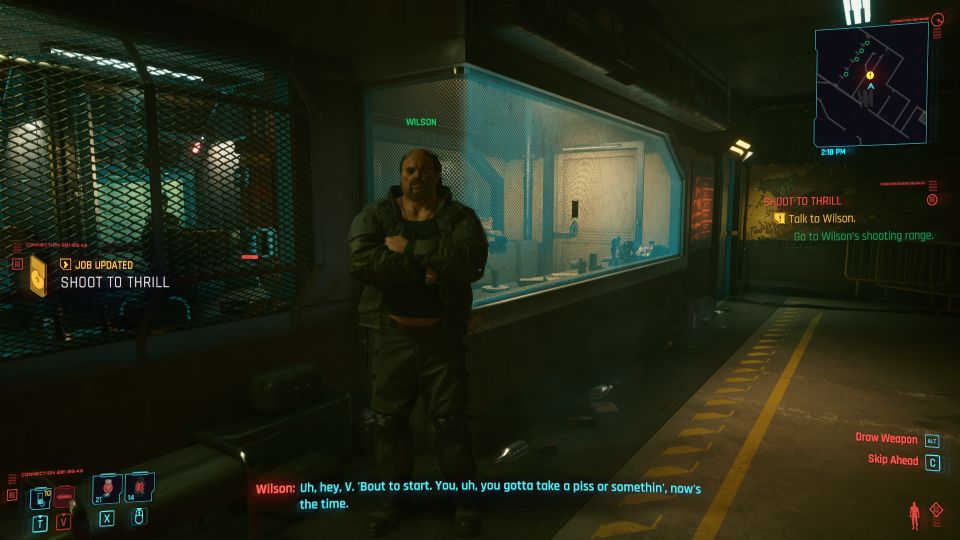 Wait for the competition to begin
You have to equip a hand gun first. Aim in front and the competition will begin.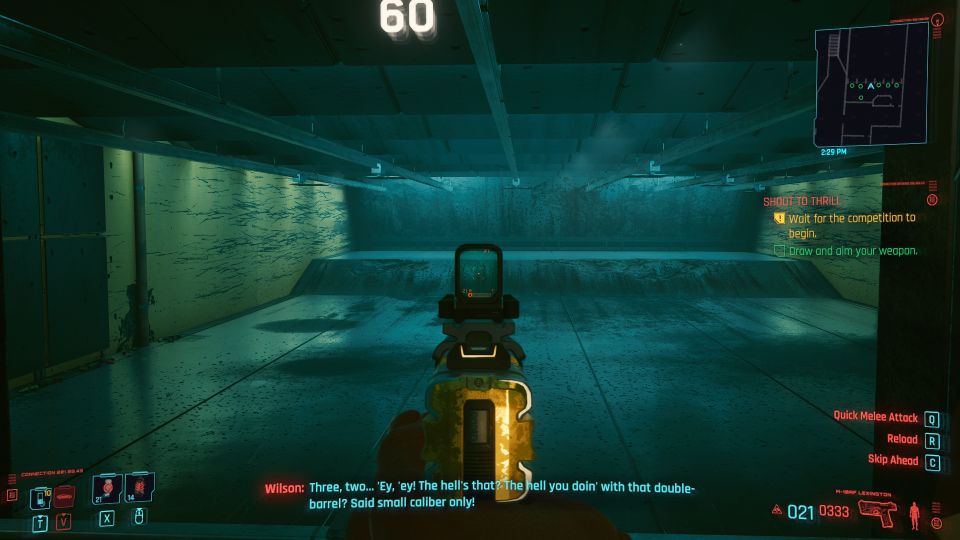 Shoot the targets
You have to shoot as many targets as possible within 1 minute.
I only managed to shoot close to 40 targets, and it landed me 2nd place.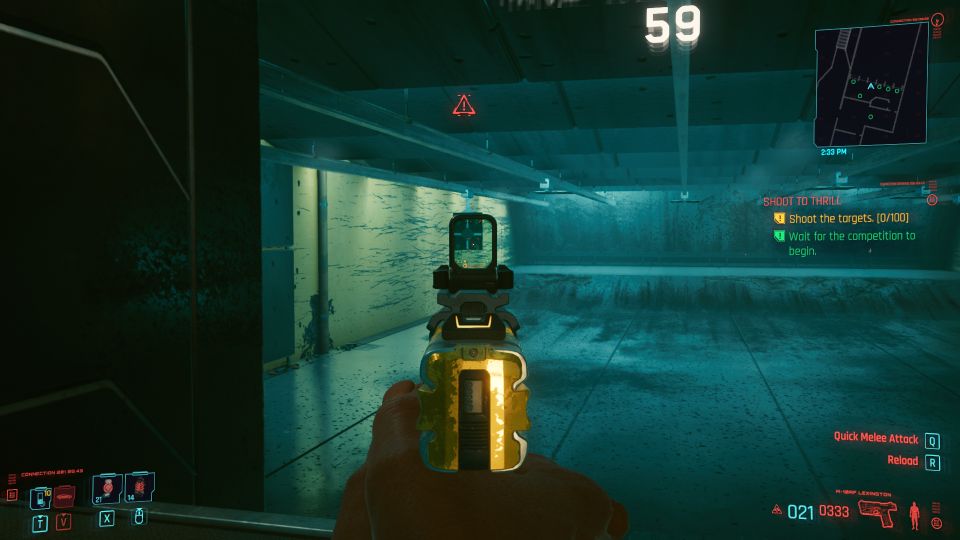 Talk to Wilson to complete the job.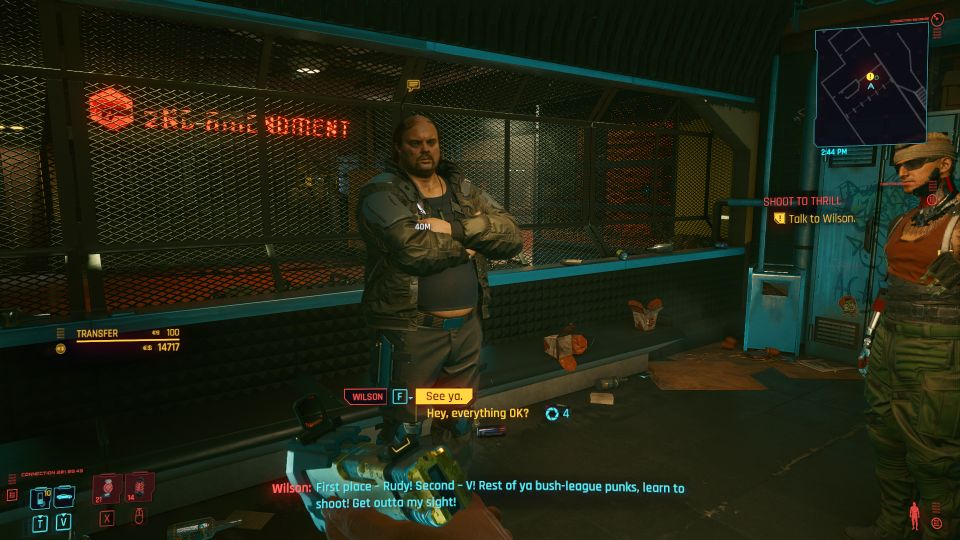 ---
Related posts:
Cyberpunk 2077: Venus In Furs Mission Walkthrough
Cyberpunk 2077: Heroes (Mission Walkthrough)