Heroes is a side job / mission involving Jackie's mother in Cyberpunk 2077.
Your objective is to prepare for the ceremony to say goodbye to Jackie.
Here's a walkthrough of Heroes in Cyberpunk 2077.
Danger: Moderate.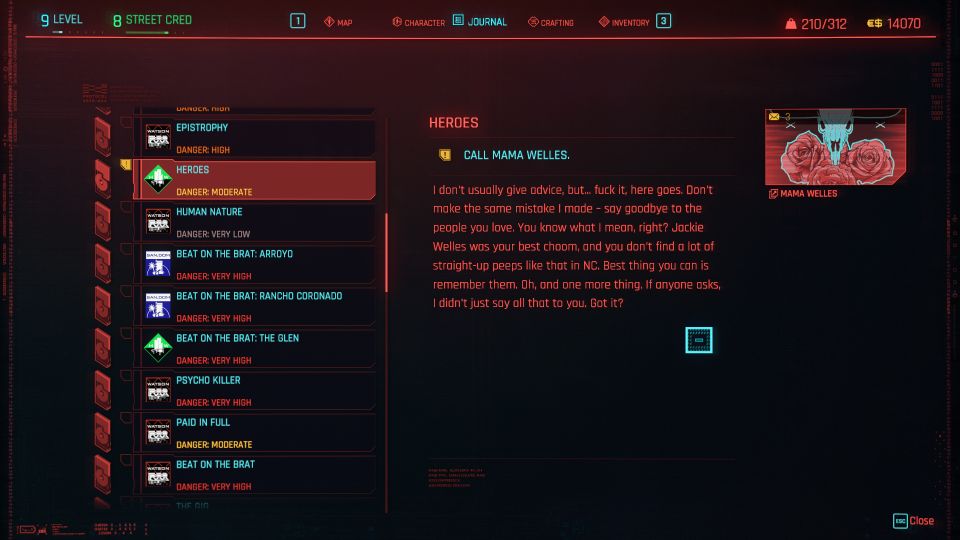 Call Mama Welles
Open the phone menu and call Mama Welles.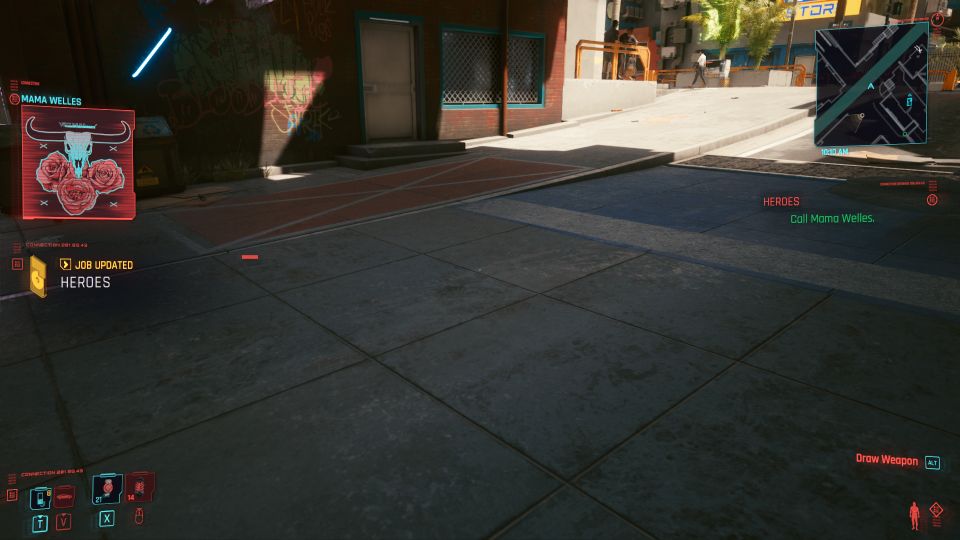 Tell her you'll be there for the ceremony at Coyote Cojo.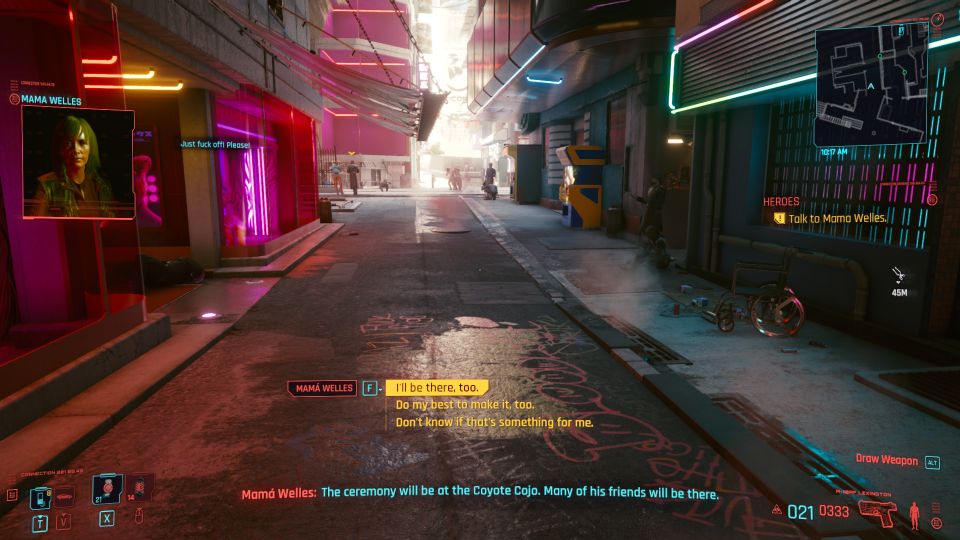 Meet Mama Welles
Head towards El Coyote Cojo in Heywood. The location is provided in the map.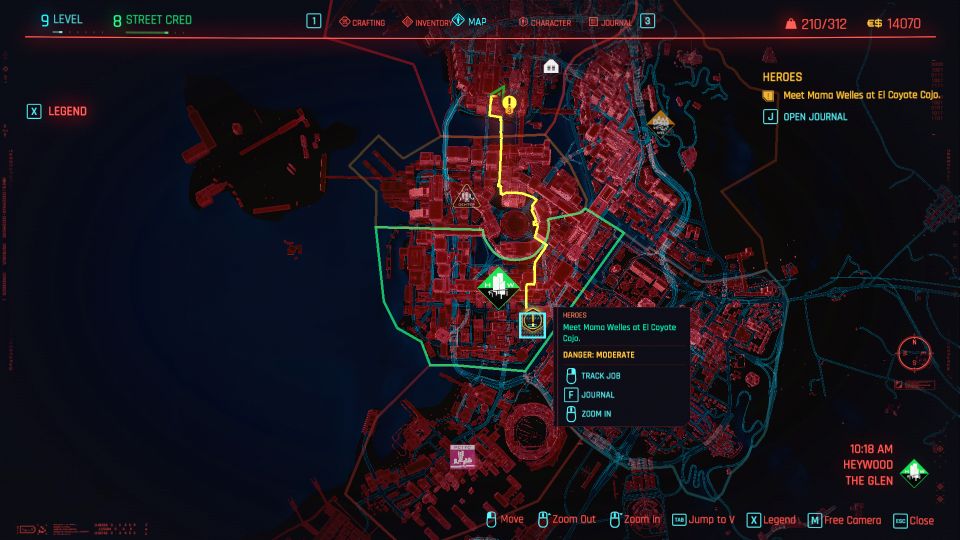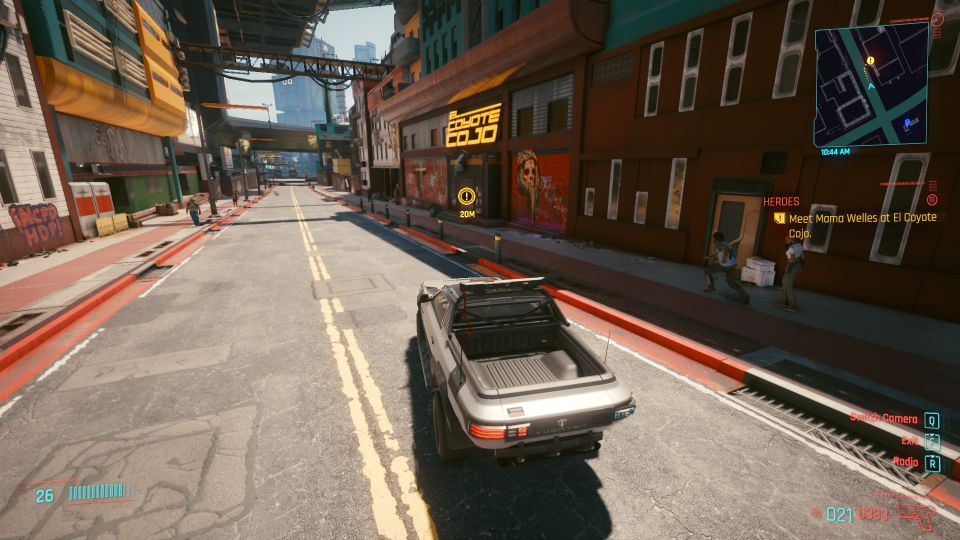 Enter the bar and talk to Mama Welles.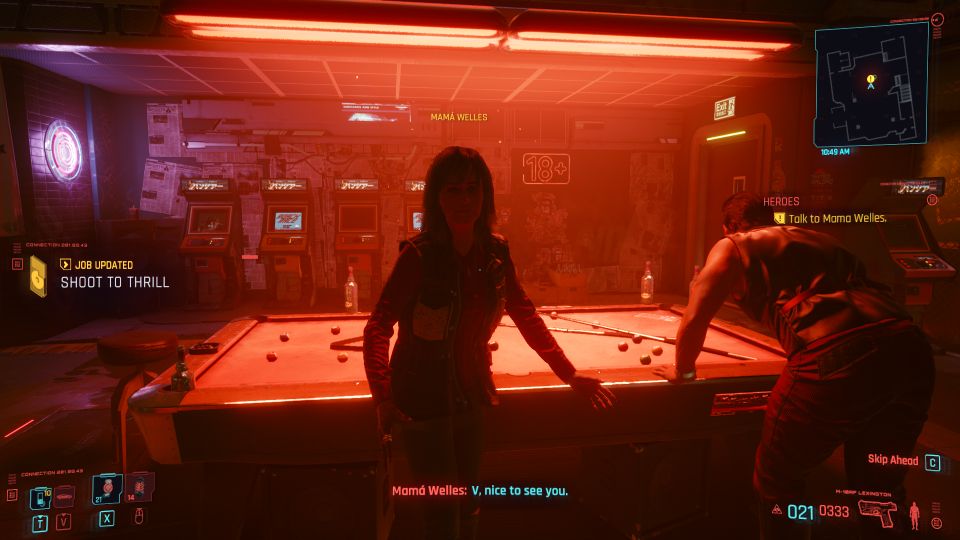 Take the key
She'll give you a key to Jackie's garage. Take it.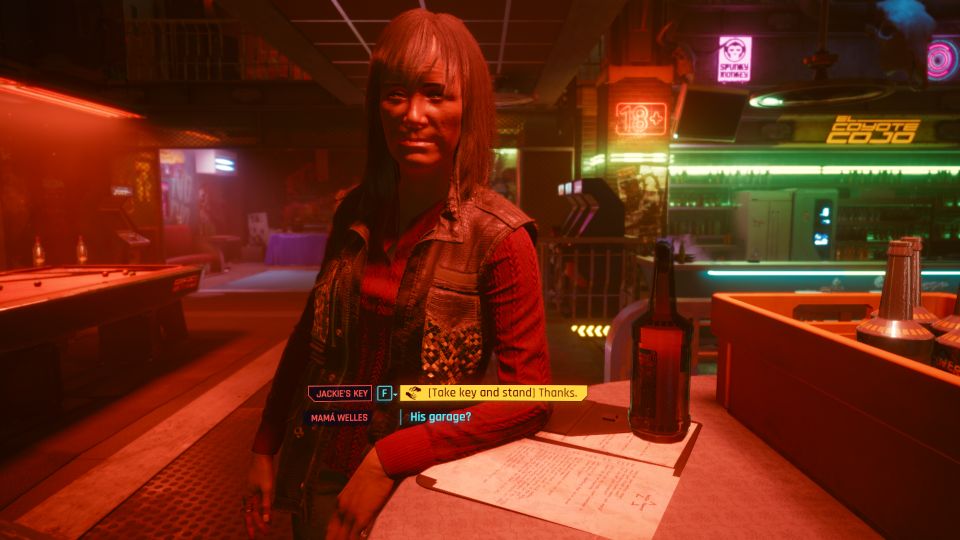 Go to Jackie's garage
The garage is just nearby the bar. You'll see Misty sitting down in front of the garage. Talk to her first.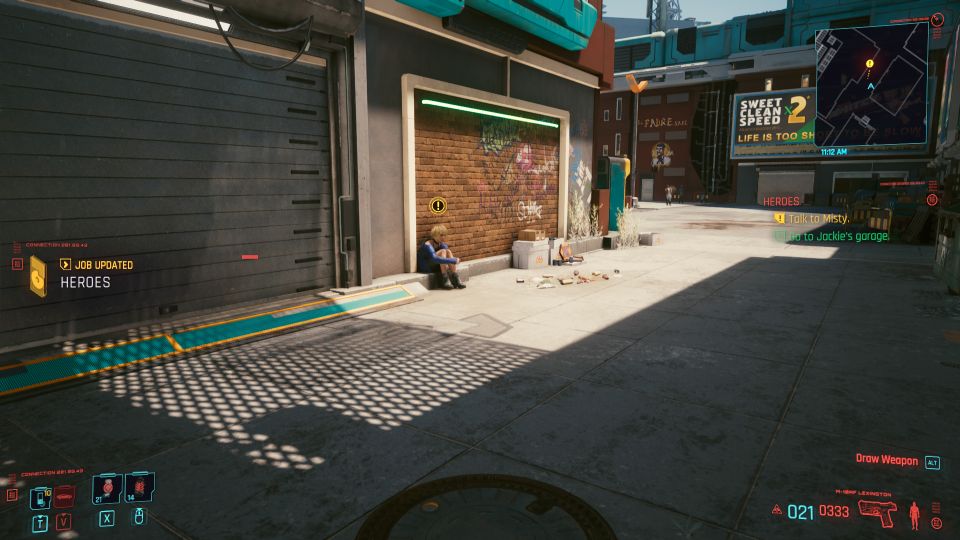 After the conversation, stand up and head to the garage.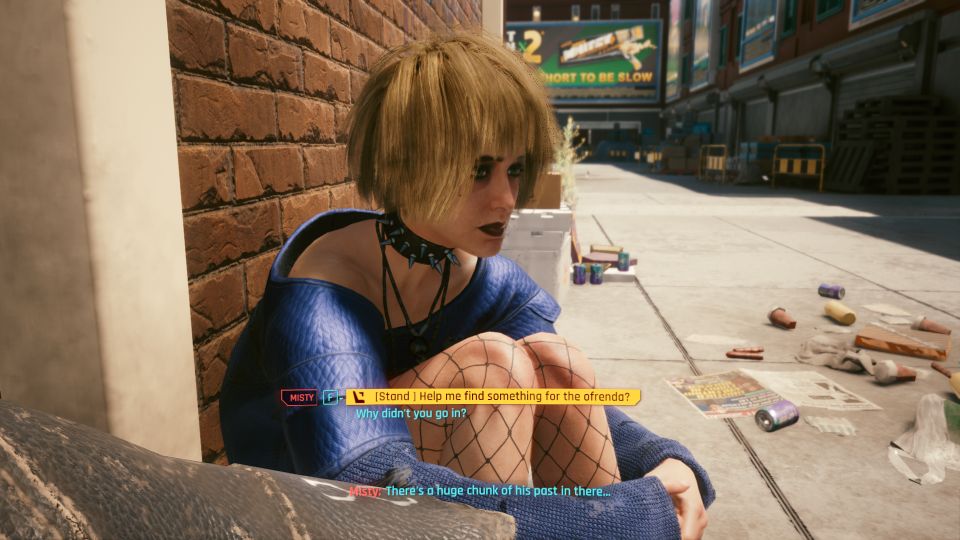 Scan and search the garage (optional)
Enter the garage and scan all of the items that are highlighted in yellow when you are in hacking mode.
There are also more items to scan in Jackie's room after you enter his room.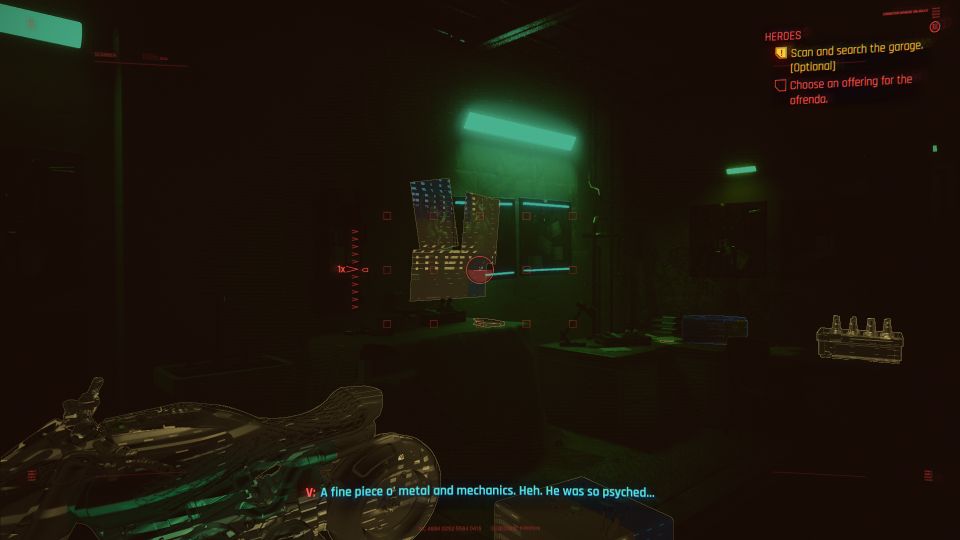 Find the key
To open the door to Jackie's room, find the key. It's on the desk.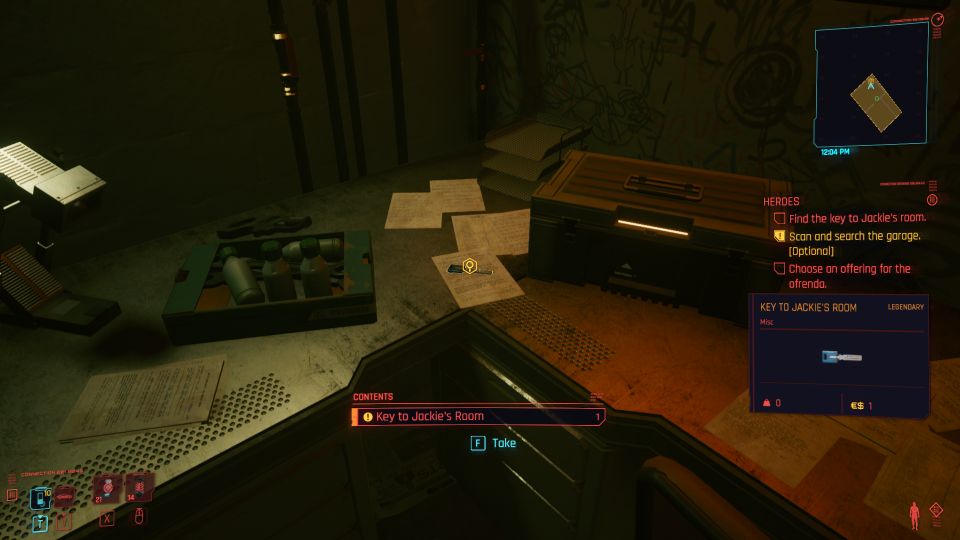 Choose an offering
You have to choose an offering for the afrenda. I chose the tequila. Not sure if there's any difference if you choose certain items.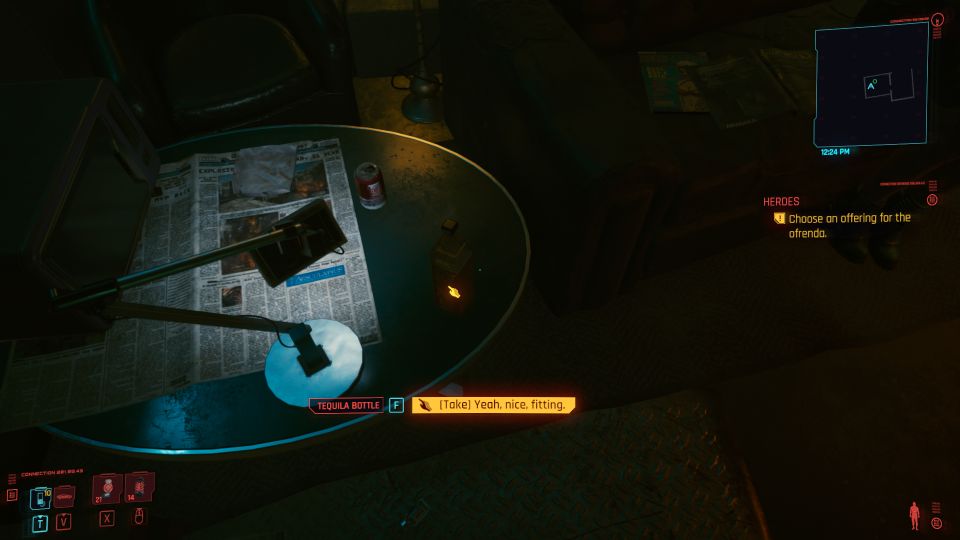 Talk to Mama Welles
After picking up a gift, talk to Mama Welles again.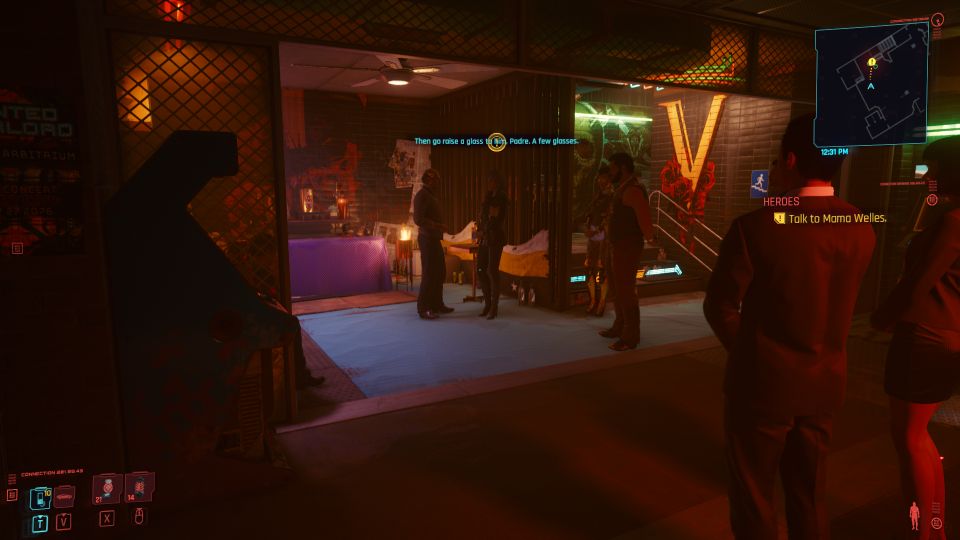 During the ceremony, stand up and place the offering.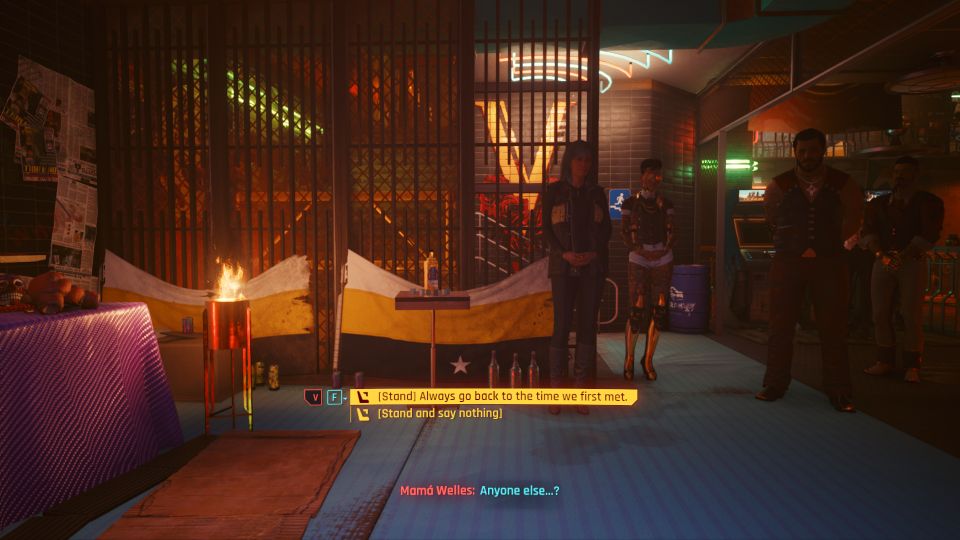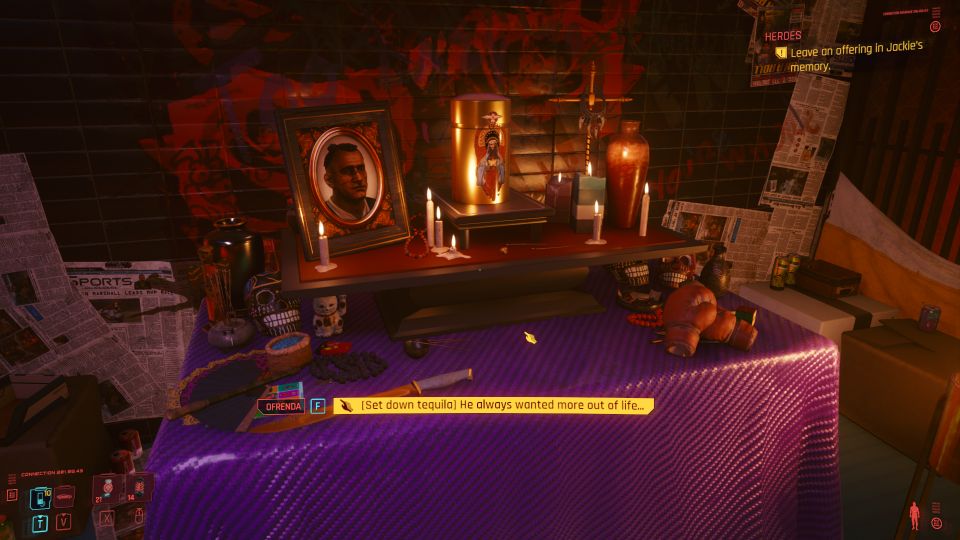 When Mama Welles is giving a toast, you can choose to either drink it or pour it into the fire. I chose to drink it and nothing special happens.
Talk to Jackie's friends (optional)
Then, you can talk to Jackie's friends like Viktor, the bartender, the Valentinos and the padre. This one is optional.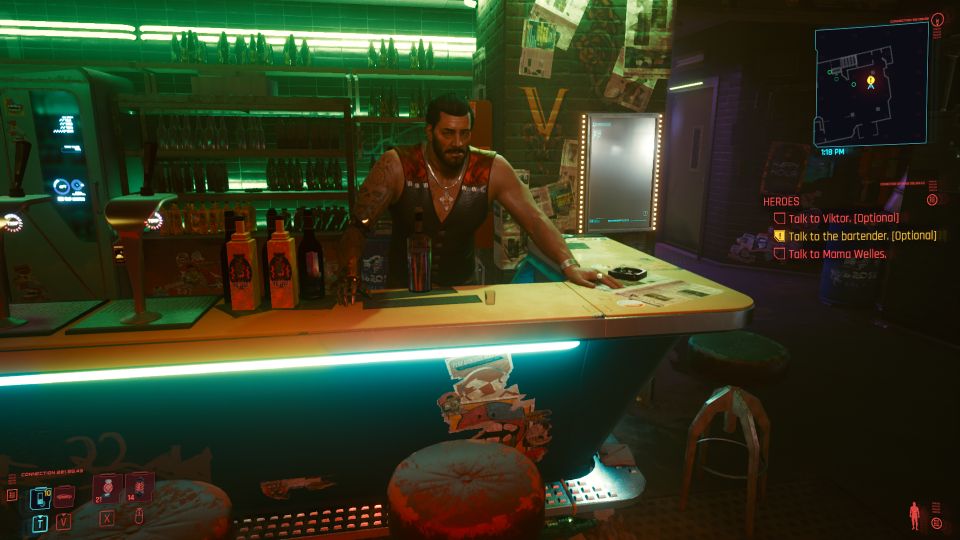 Speak to Mama Welles
Finally, talk to Mama Welles. She'll give you a key to a car.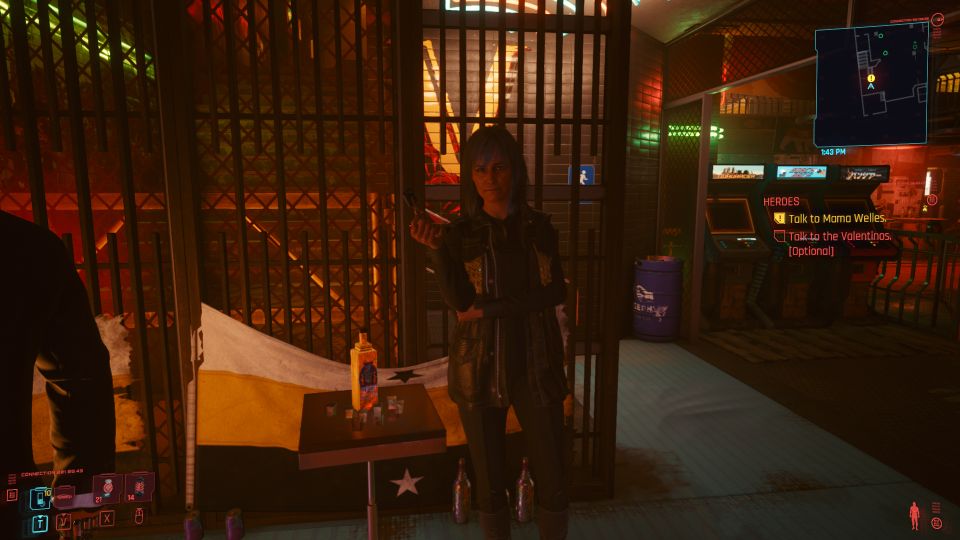 The mission ends after you leave.
---
Related posts:
Cyberpunk 2077: Epistrophy North Oak Walkthrough
Cyberpunk 2077: Happy Together Mission Walkthrough