Where the Bodies Hit the Floor is a Cyberpsycho Sighting job in Cyberpunk 2077.
Your objective is to investigate the area and find the cyberpsycho.
Here's a walkthrough of Where The Bodies Hit The Floor in Cyberpunk 2077.
Danger: Moderate.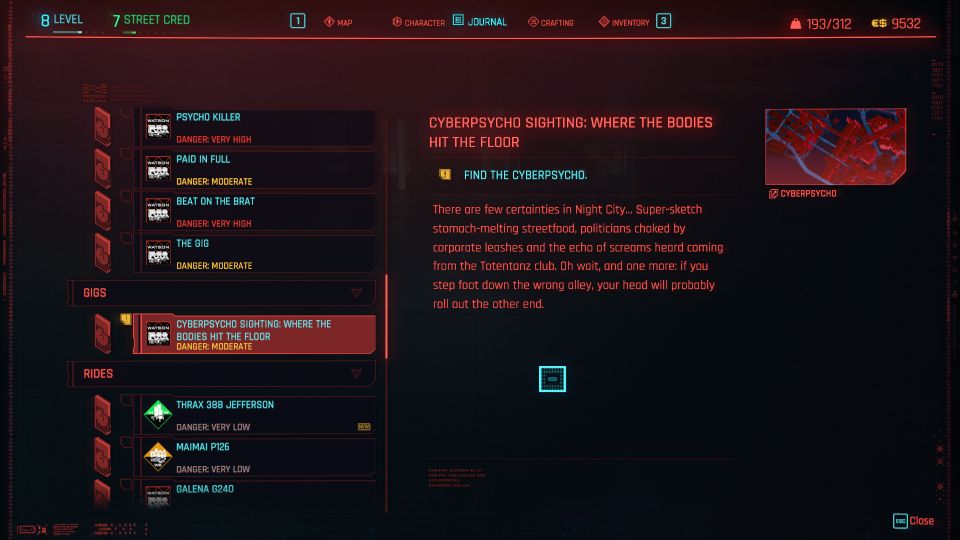 Find the cyberpsycho
Head to Watson. The exact location will be provided in the map.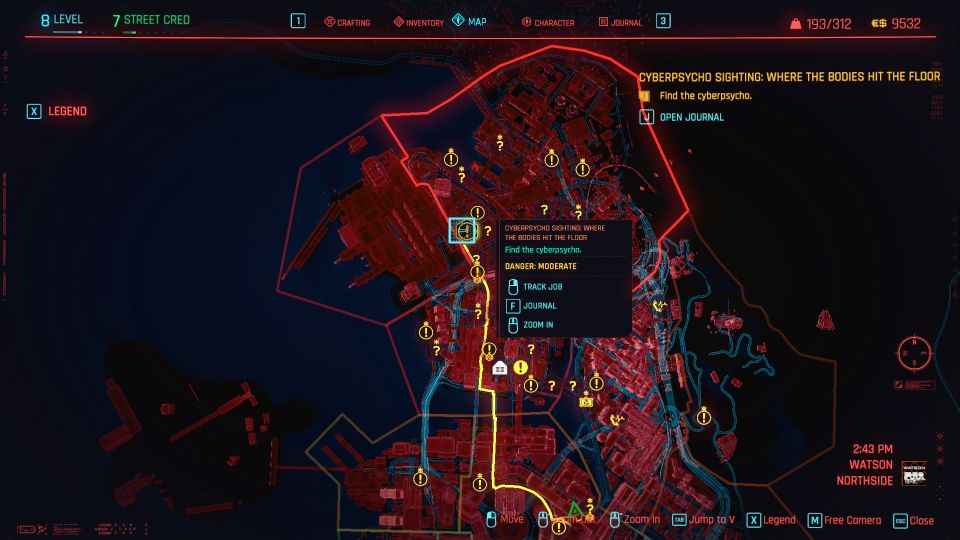 When you reach the area, you will see many dead bodies. You can scan them to see how they died.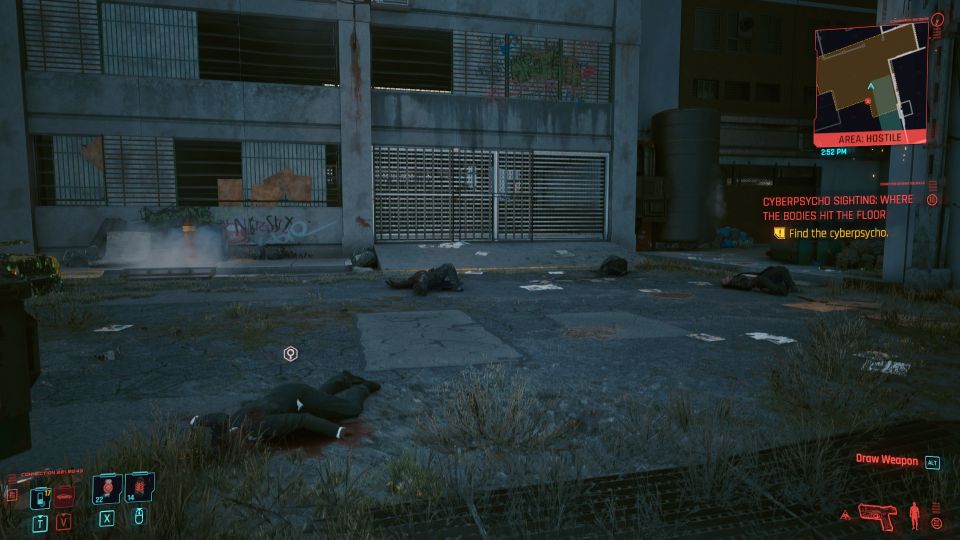 You will then find Ellis Carter, the cyberpsycho. He is hiding at the corner near the trash.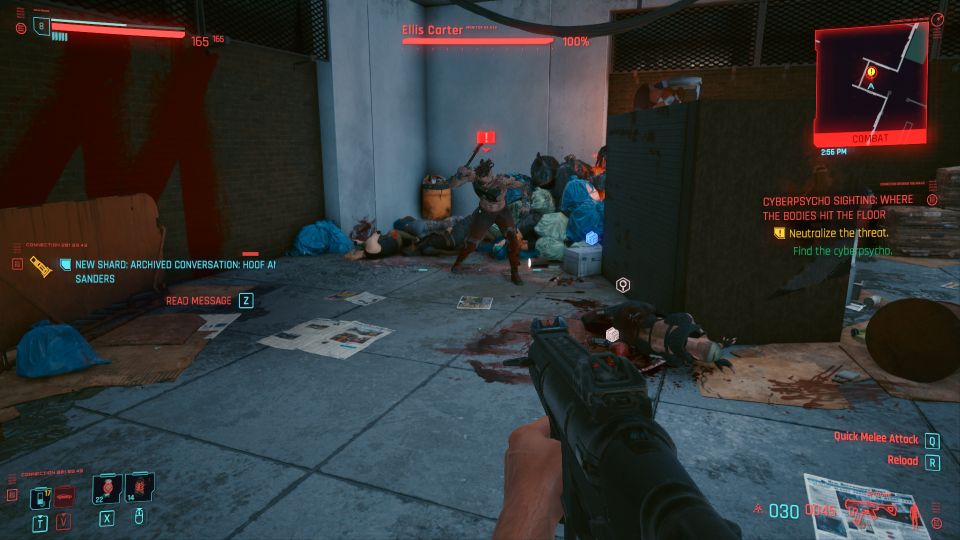 Defeat Ellis Carter
You'll need to take him out. If you have the resources, you can use quickhacks on him. One good quickhack is short circuit as it lowers his HP by a lot.
Apart from that, you can just shoot him as usual. There are also explosives in the area that you may be able to use.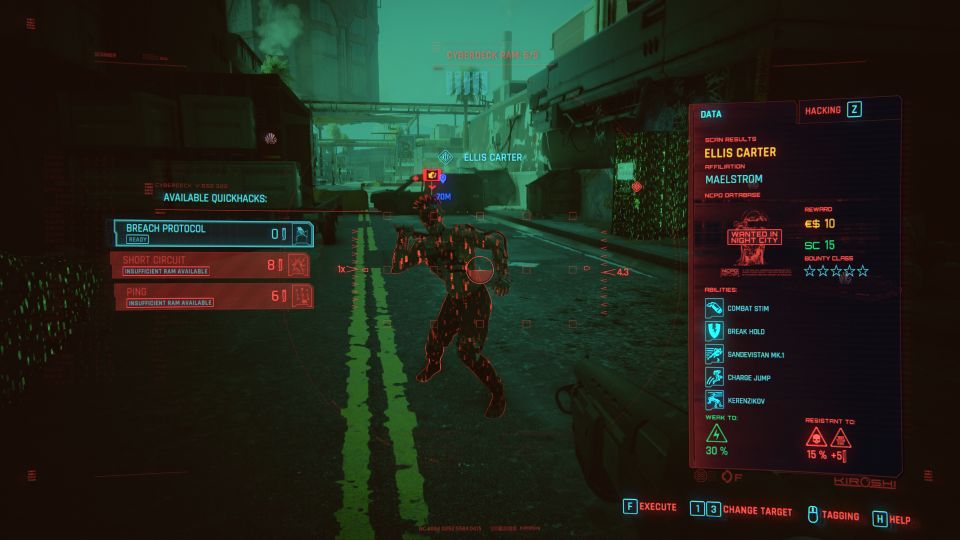 Once he's down, loot his body for weapons and also shards.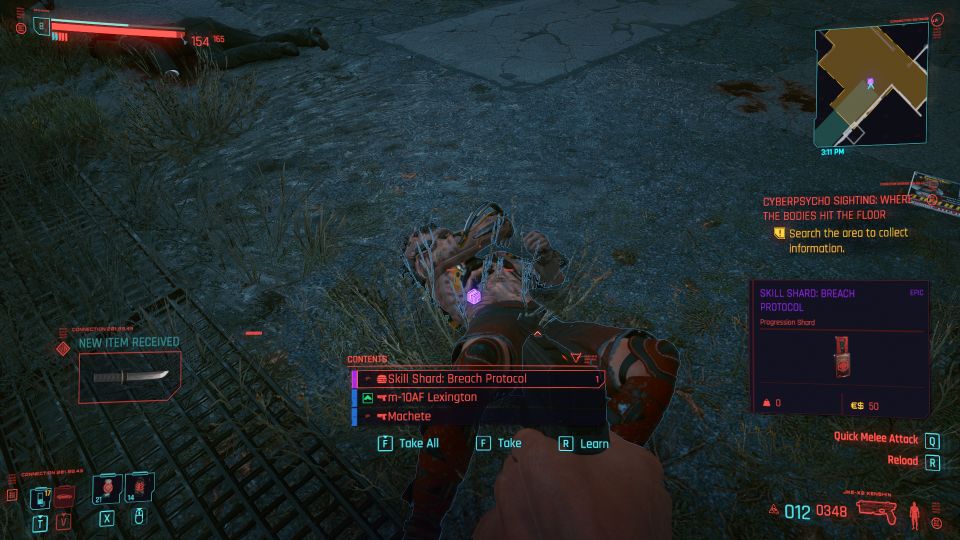 How to read the shards
There are two shards you have to read:
Archived Conversation: Brick and Ellis
Archived Conversation: Hoof and Sanders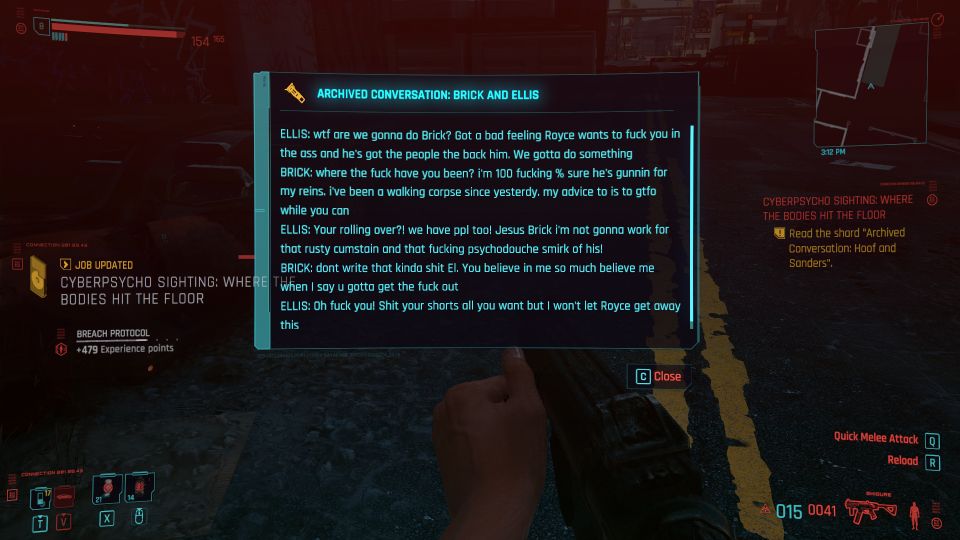 If you can't find your shards, just go to your menu first.
Hover over Journal and you'll see Shards.
Open it and read the specific shards.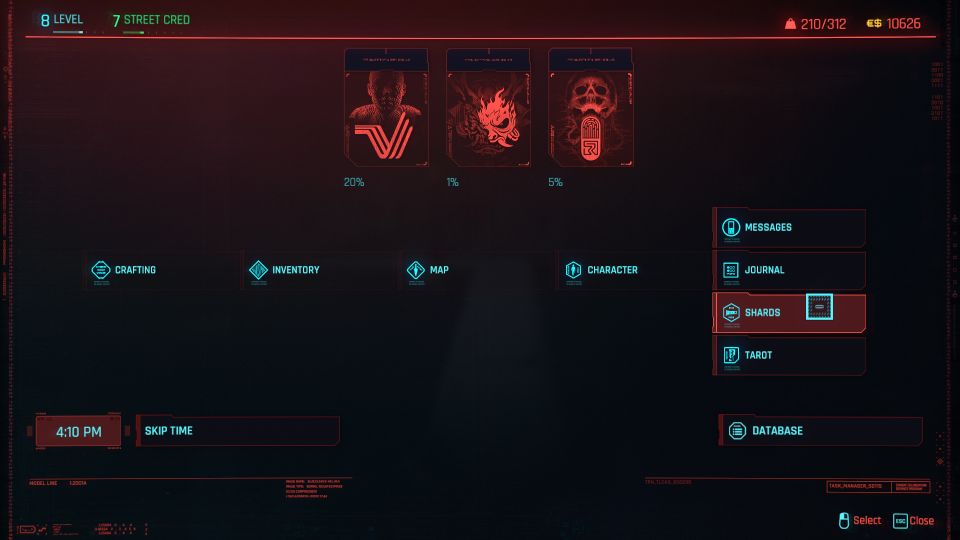 Convey information to Regina Jones
To give info to Regina, you have to open your phone and then choose messages.
You'll need to send reply. This part might be buggy as I had some issues with it first, but it went well later.
Try clicking on the send reply button.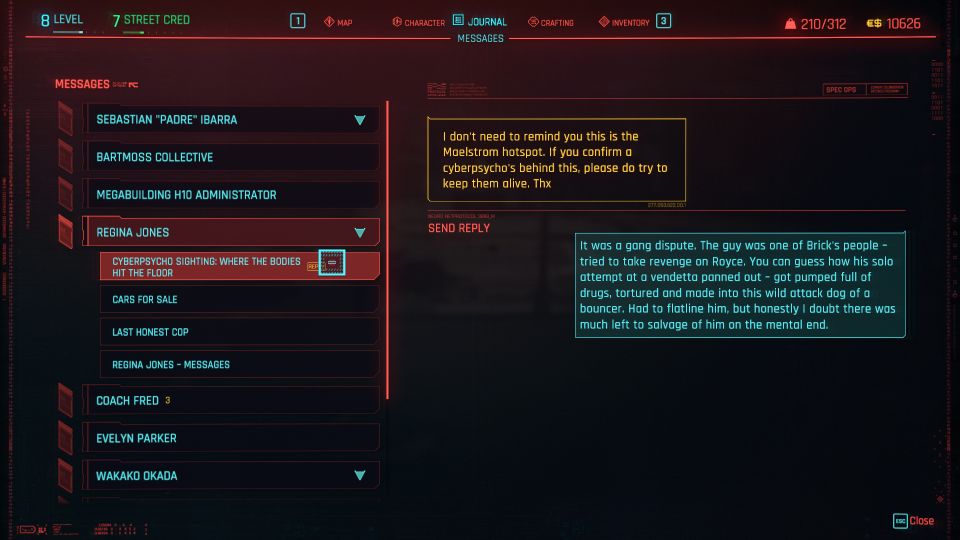 The job ends here.
---
Related posts:
Cyberpunk 2077: Tune Up Mission Walkthrough
Cyberpunk 2077: Human Nature Mission Walkthrough