Human Nature is a short side job / mission in Cyberpunk 2077.
Your objective is to get to the parking garage to find your vehicle.
Here's a walkthrough of Human Nature in Cyberpunk 2077.
Danger: Very Low.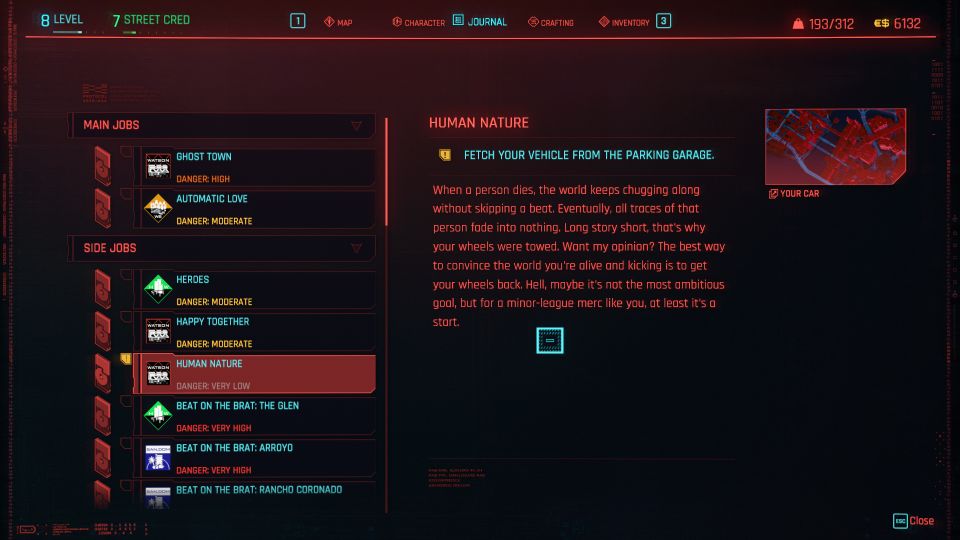 Get to the parking garage
Head to the parking garage in your apartment. You can use the elevator near the room.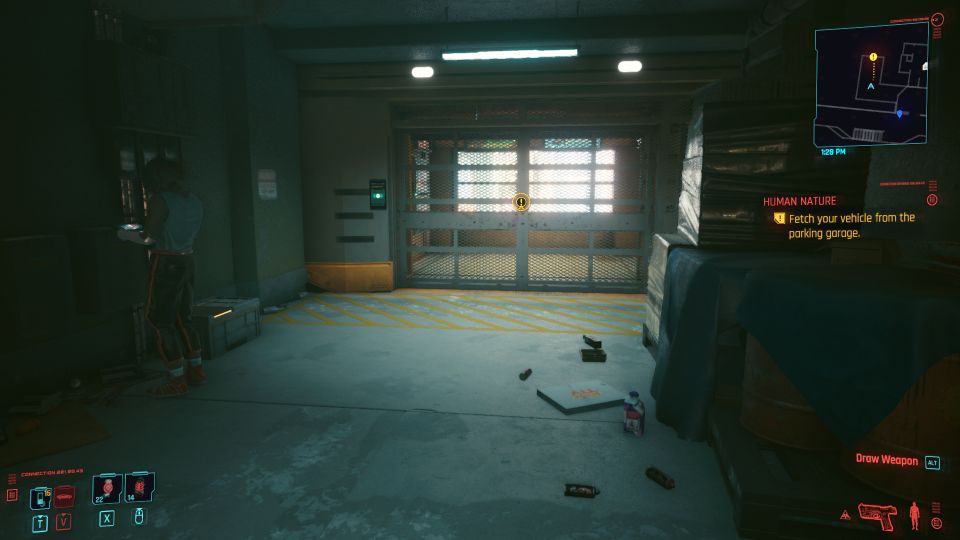 Get inside the vehicle
You will see your vehicle inside the garage.
Enter the garage.
After entering, a Delamain cab will appear and crash into your vehicle.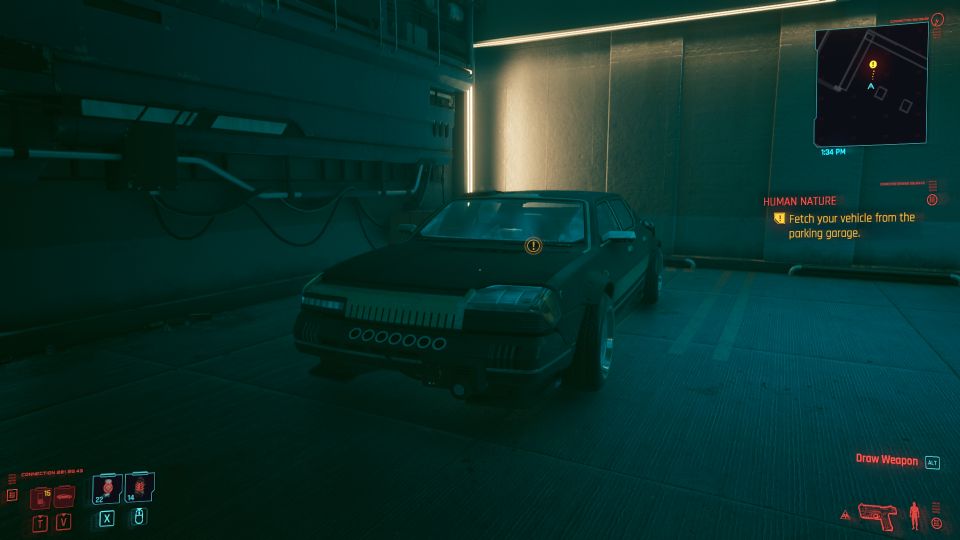 You will then receive a message from Delamain apologizing for the incident, together with a traffic incident number.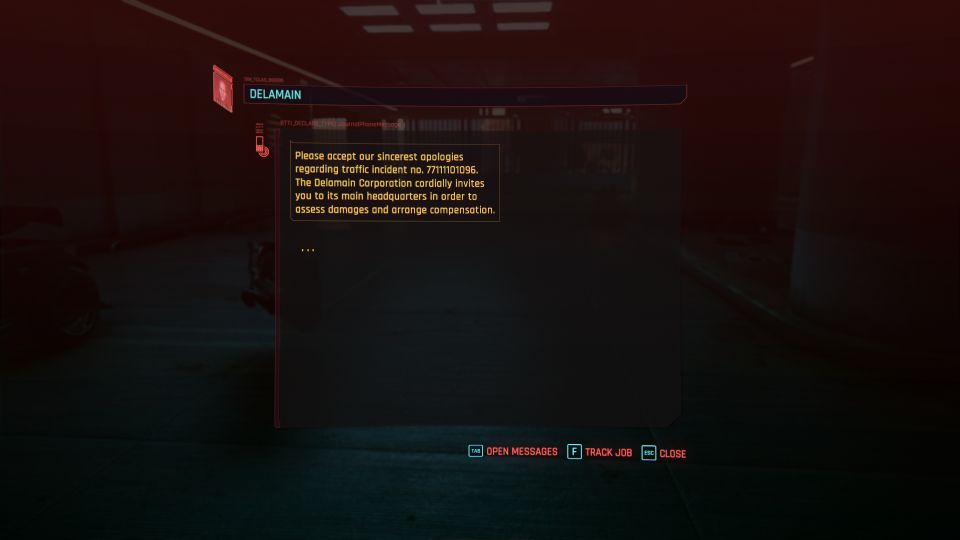 Wait for the car to be repaired
Just wait for your car to be repaired first.
---
Related posts:
Cyberpunk 2077: Playing For Time Mission Walkthrough
Cyberpunk 2077: The Heist Mission Walkthrough
CP 2077: Love Like Fire Mission Walkthrough