Love Like Fire is a main mission / job in Cyberpunk 2077.
It's a flashback to the past and you will play as Johnny Silverhand.
Here's a walkthrough of Love Like Fire in Cyberpunk 2077.
Go on stage
Just head towards the stage. Take the mic.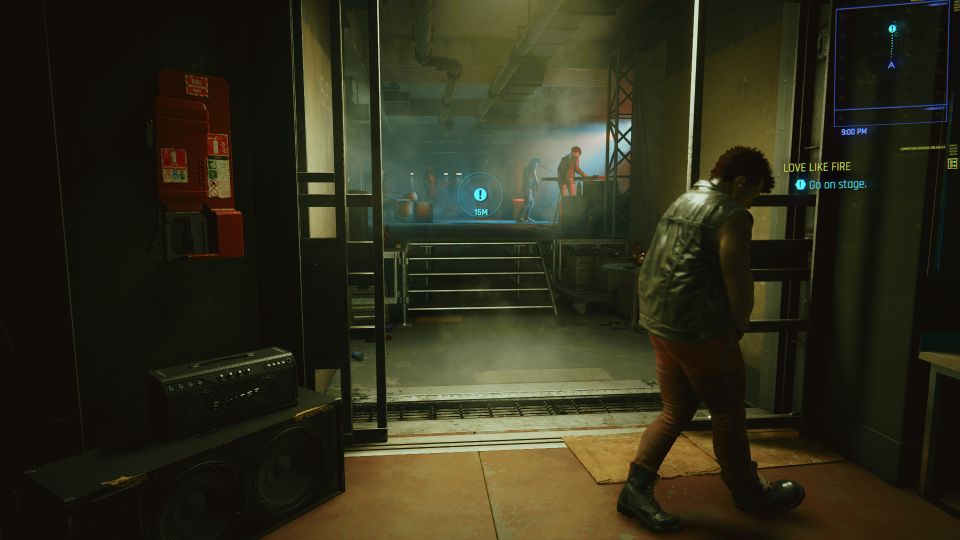 Go outside
After playing for the crowd, go outside.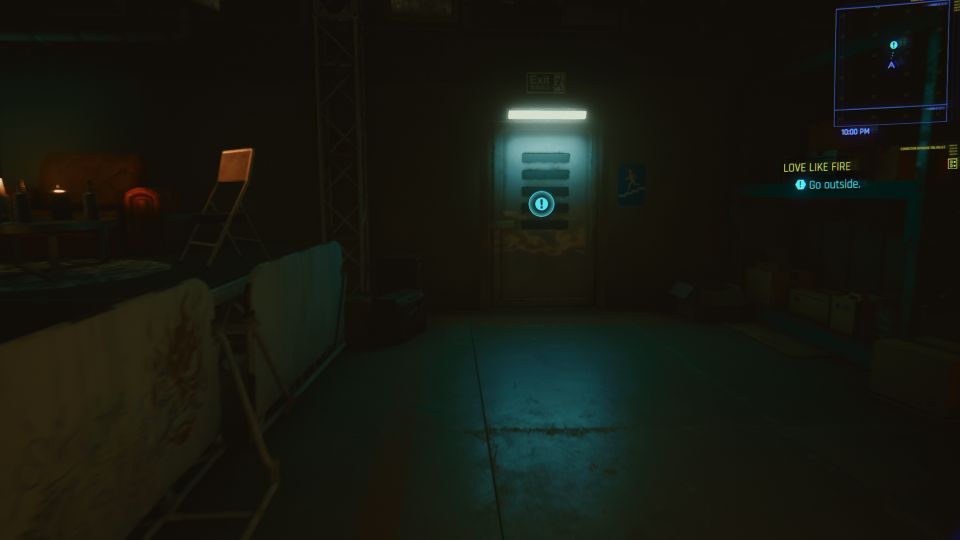 Get in the helicopter
You'll meet Rogue. Get into the helicopter.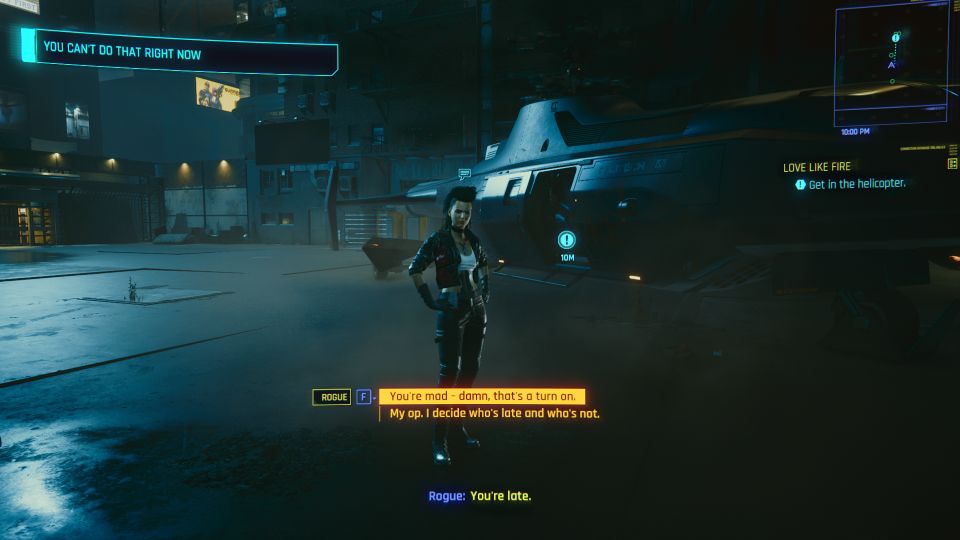 Defeat Arasaka's forces
At one point, you'll need to use the turret to kill all of Arasaka's forces down below.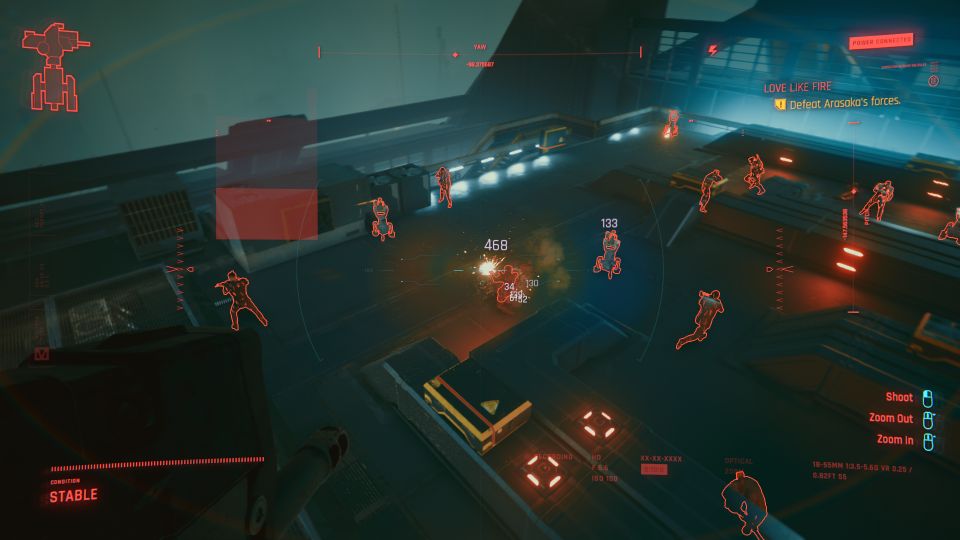 Follow Spider Murphy
After jumping down the helicopter, follow Spider Murphy.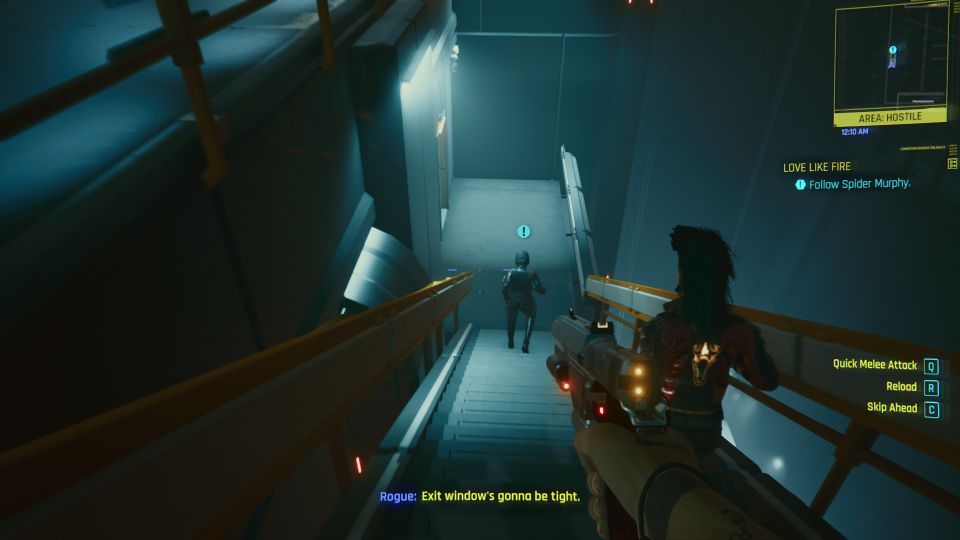 Find the elevator
The main objective is to find the elevator. Along the way, just shoot all of the guards.
The ammo seems to be unlimited.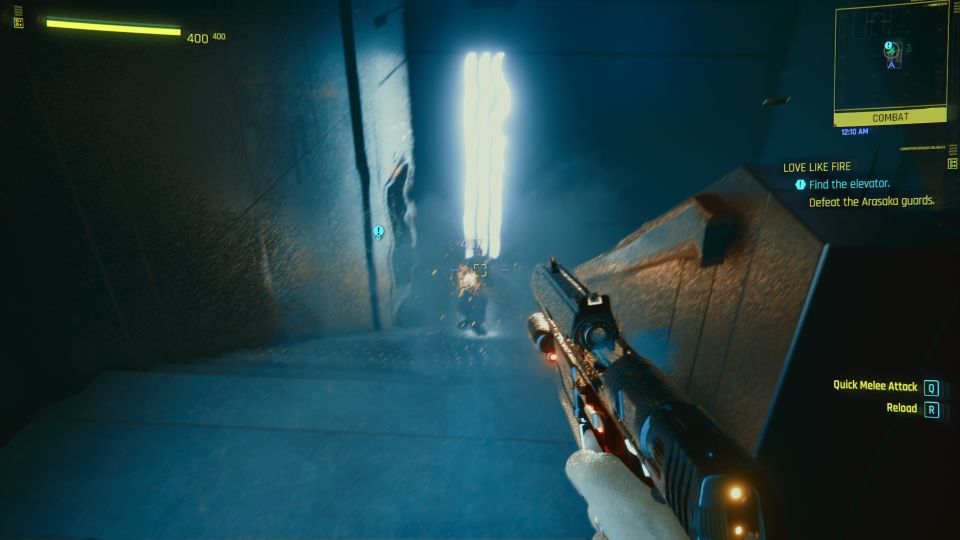 Enter the elevator, plant and arm the bomb in the elevator.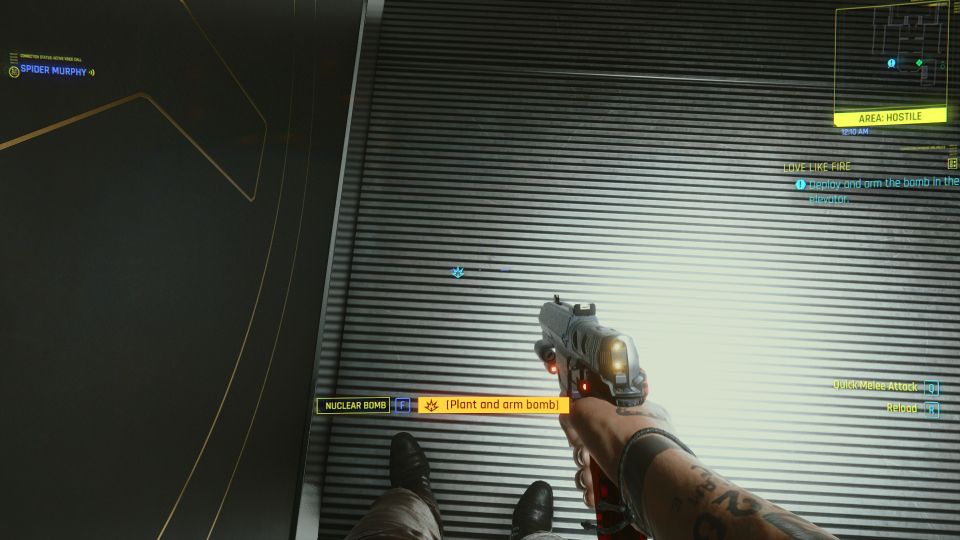 Shoot the elevator mechanism
Next, shoot at the elevator mechanism so that the bomb goes up.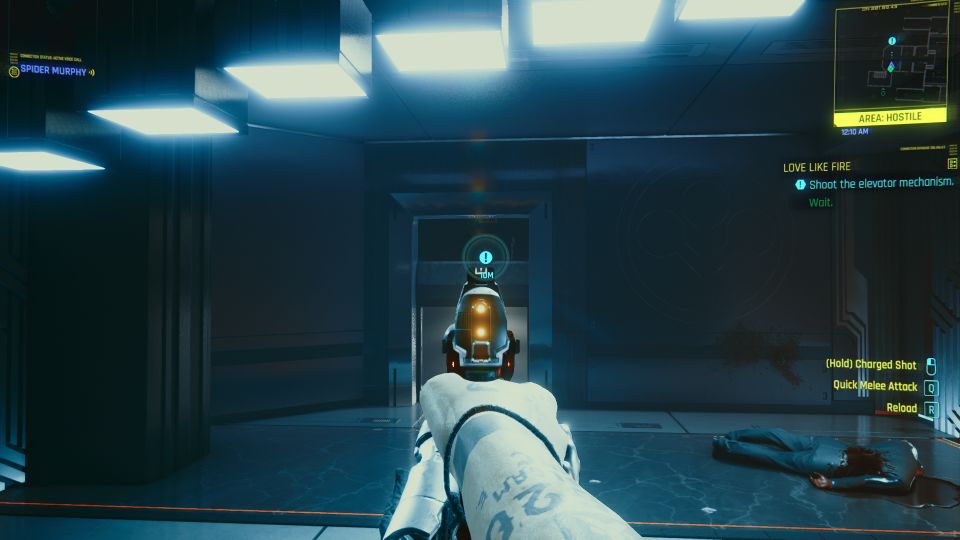 Find an access point to the network
Instead of leaving immediately, Johnny has his own plan to find an access point to the network.
Use the stairs to make your way up.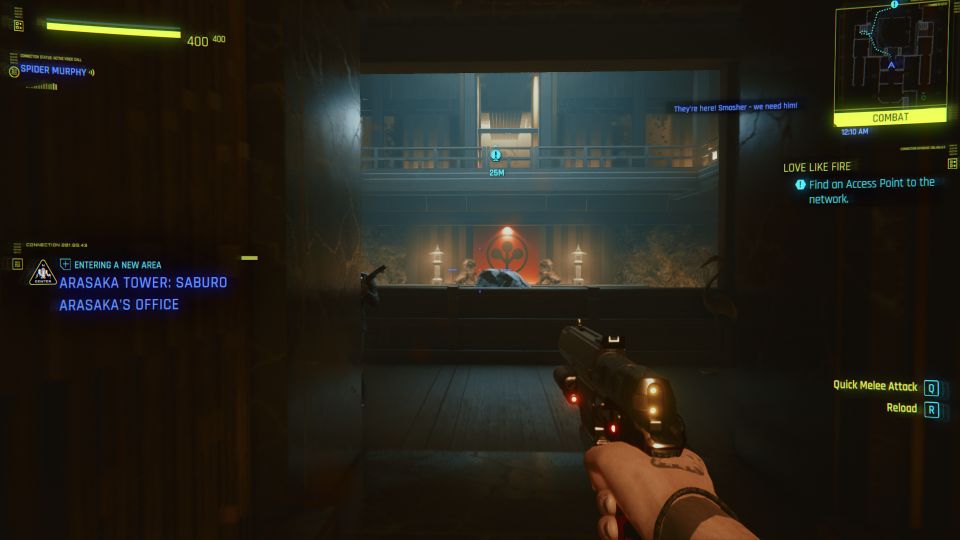 Defeat the Arasaka guards
Take out all of the Arasaka guards first.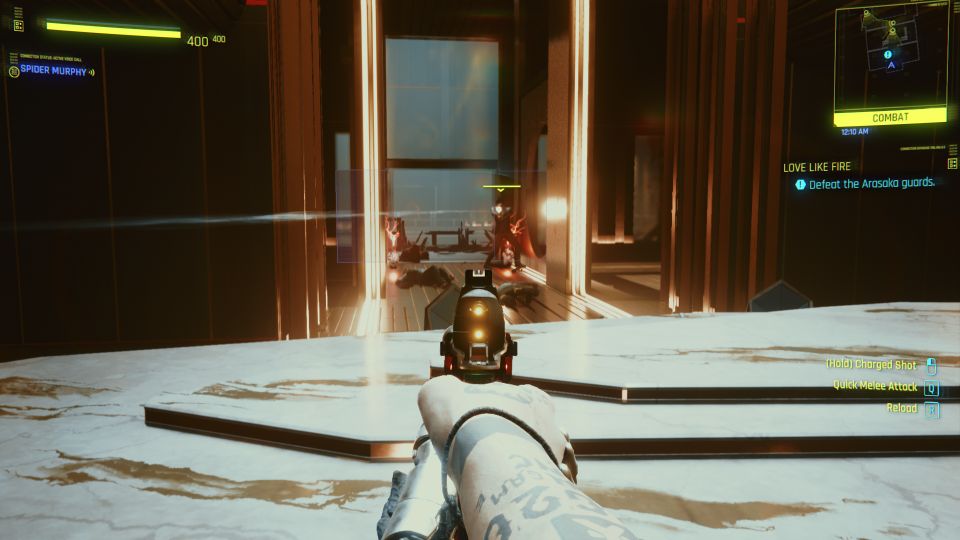 Connect to the access point
Once the guards are down, connect to the terminal.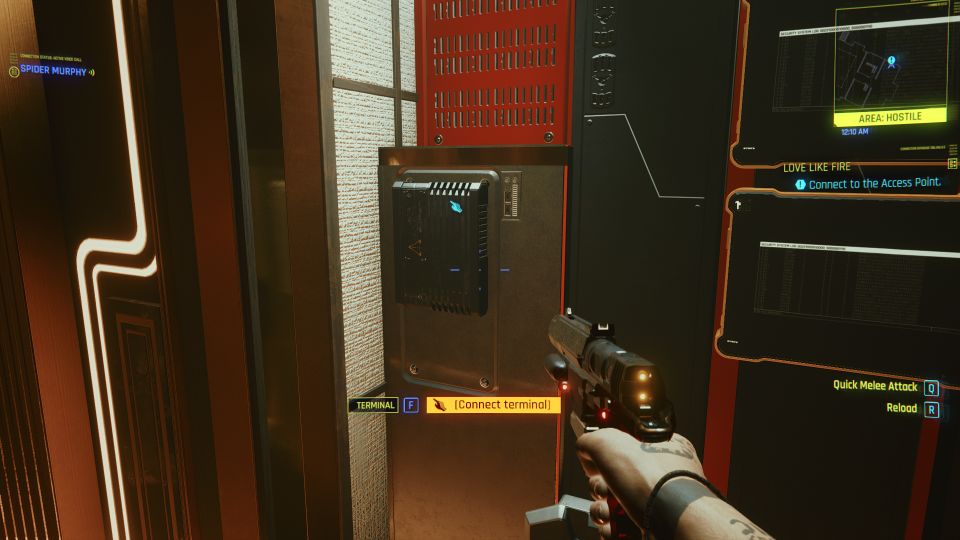 Return to the rooftop
Head back to the rooftop. Johnny however will get blasted away by Adam Smasher.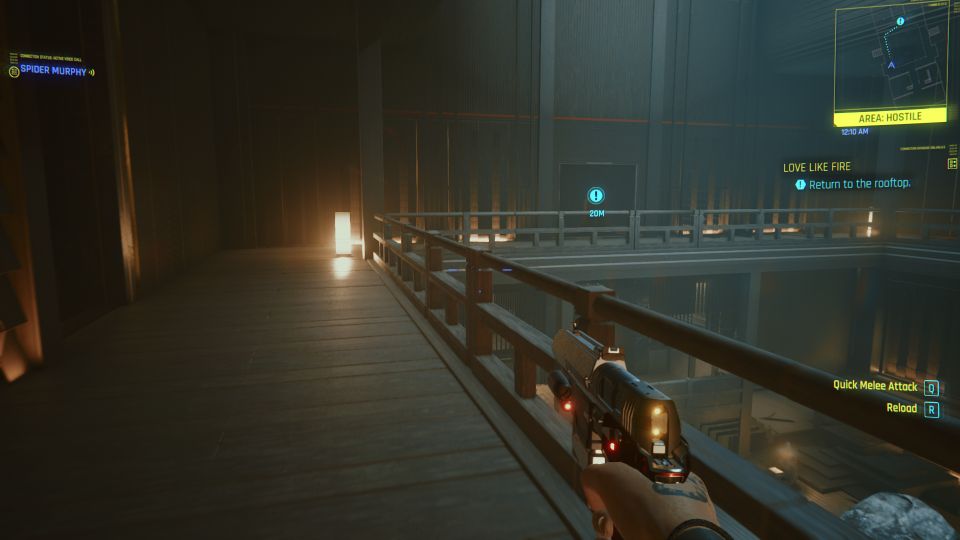 Get to the chopper
After the cutscene, Johnny somehow escaped Smasher. Head to the chopper.
While going up, Johnny gets dropped as the chopper gets hit by a blast.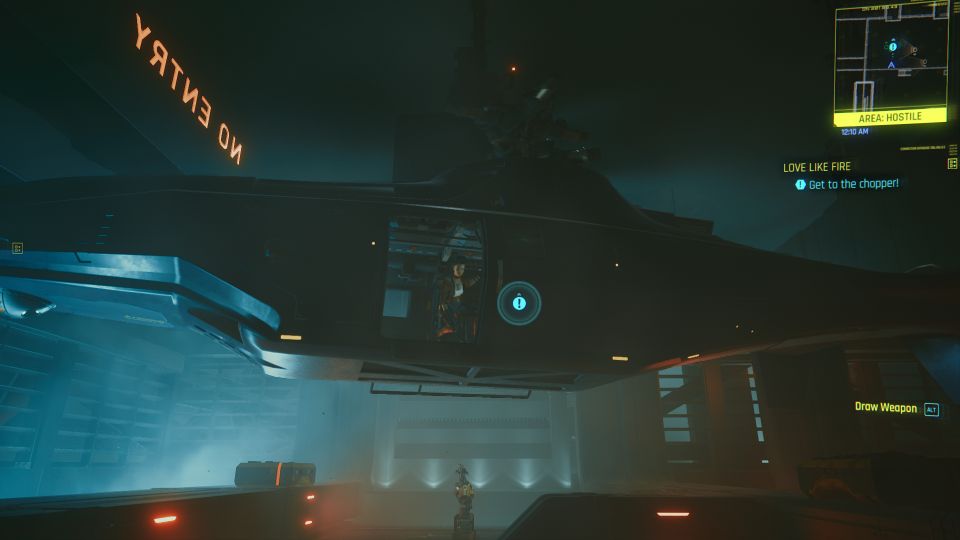 Adam Smasher reappears and puts a bullet into Johnny.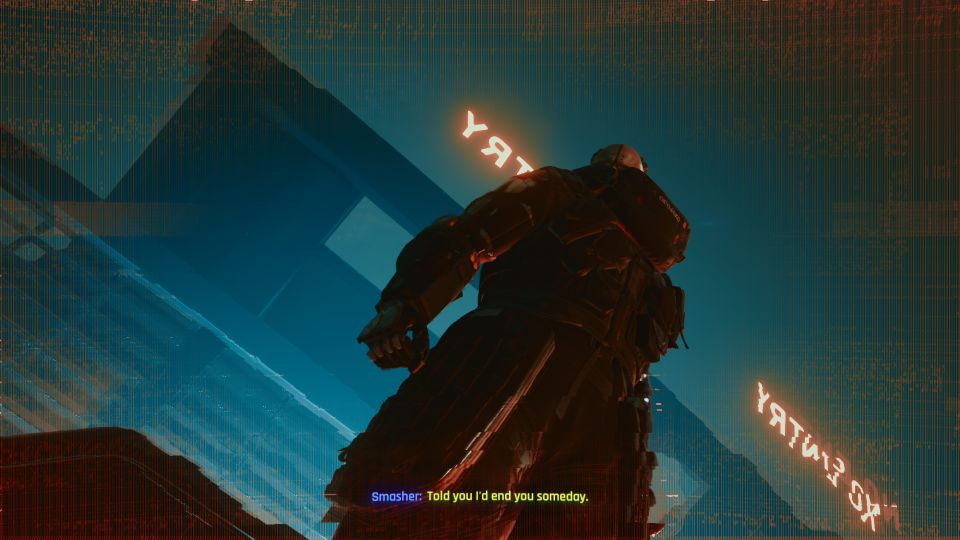 Later, Johnny wakes up again and sees Saburo Arasaka.
The latter then somehow transfers Johnny's consciousness into a chip.
The mission ends here.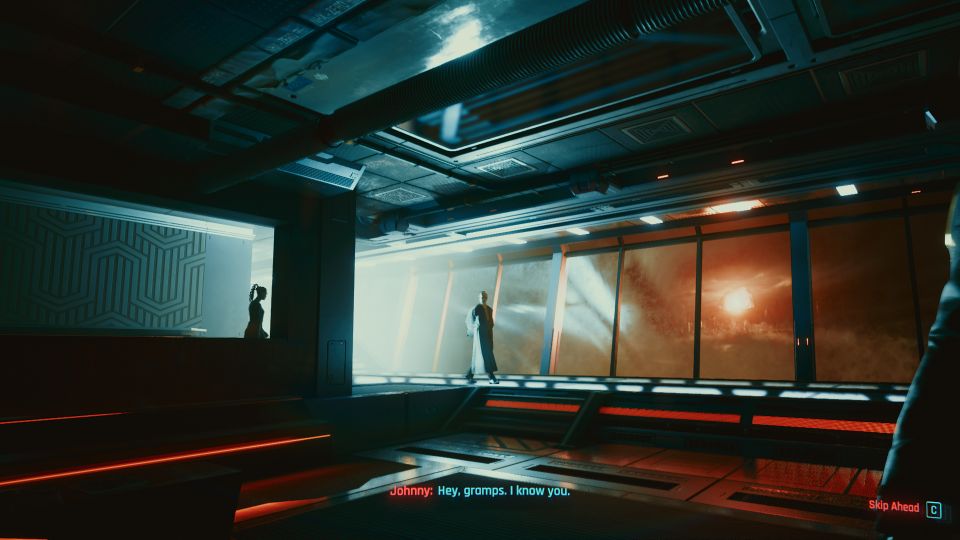 ---
Related posts:
Cyberpunk 2077: The Heist Mission Walkthrough
Cyberpunk 2077: Beat On The Brat Kabuki Walkthrough