Beat on the Brat: Kabuki is a side job / mission in Cyberpunk 2077.
Your objective is to defeat the champion of Kabuki.
Here's a walkthrough of Beat On The Brat Kabuki in Cyberpunk 2077.
Danger: Moderate.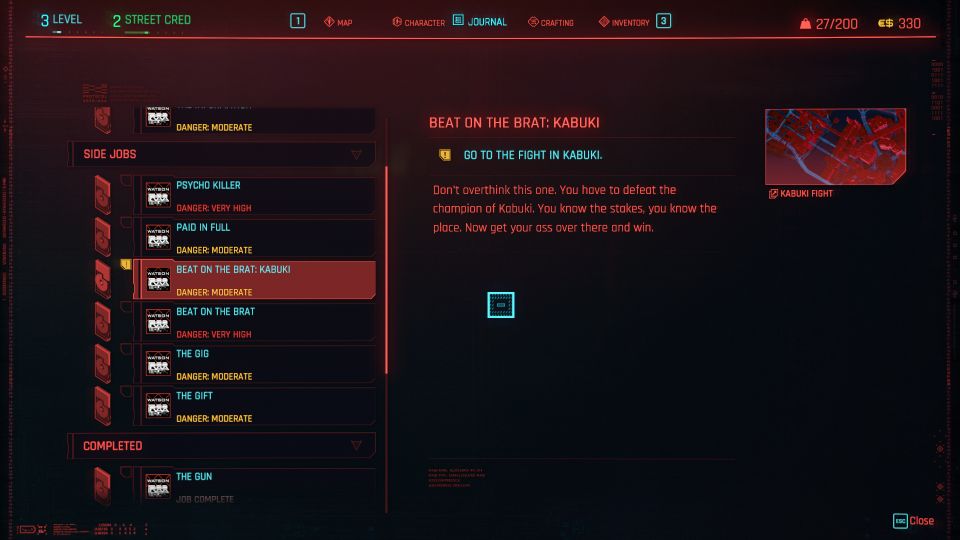 Go to the fight in Kabuki
Head to the location marked on the map below.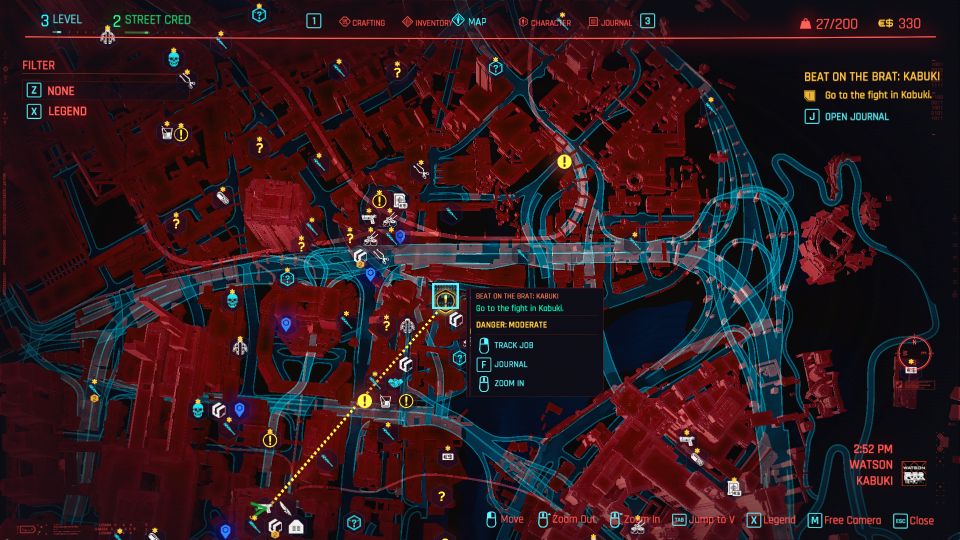 To get to the fighting arena, you need to get to the rooftop.
There's a stairs on the far left. Climb up the stairs and make your way to the rooftop.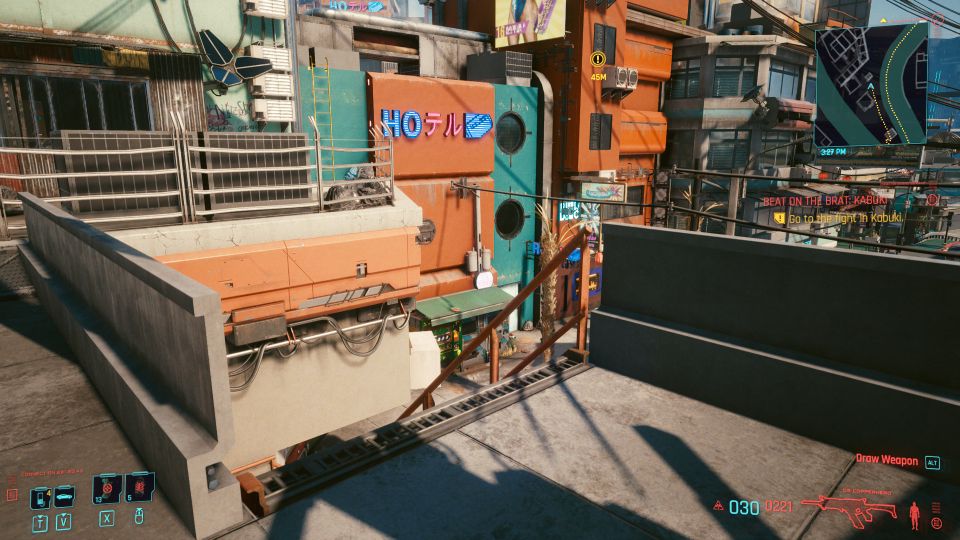 You will see two guys here. They are collectively the champion. It's basically one person with two bodies — one mind divided into two bodies.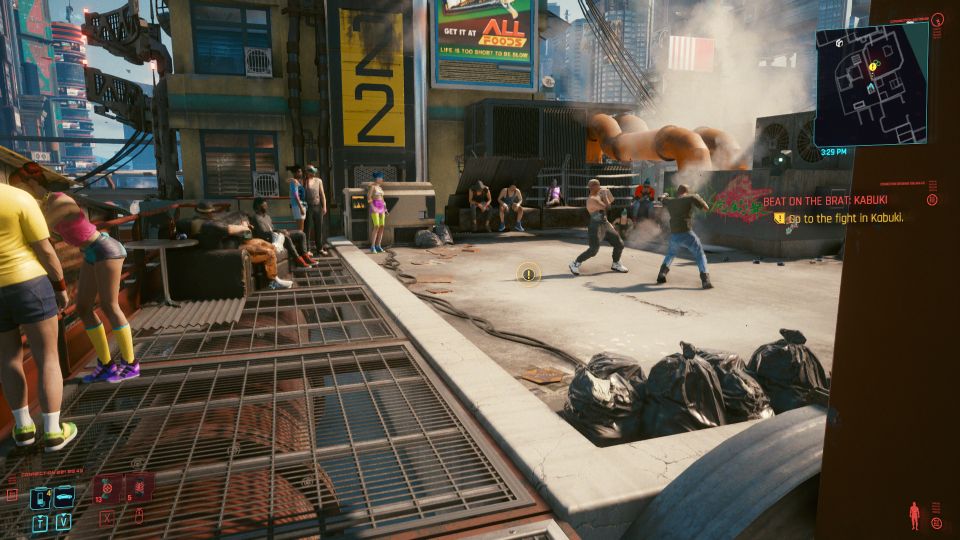 Defeat the twins
To actually fight them, you need to pay.
You can either pay 500 or 2,000 creds.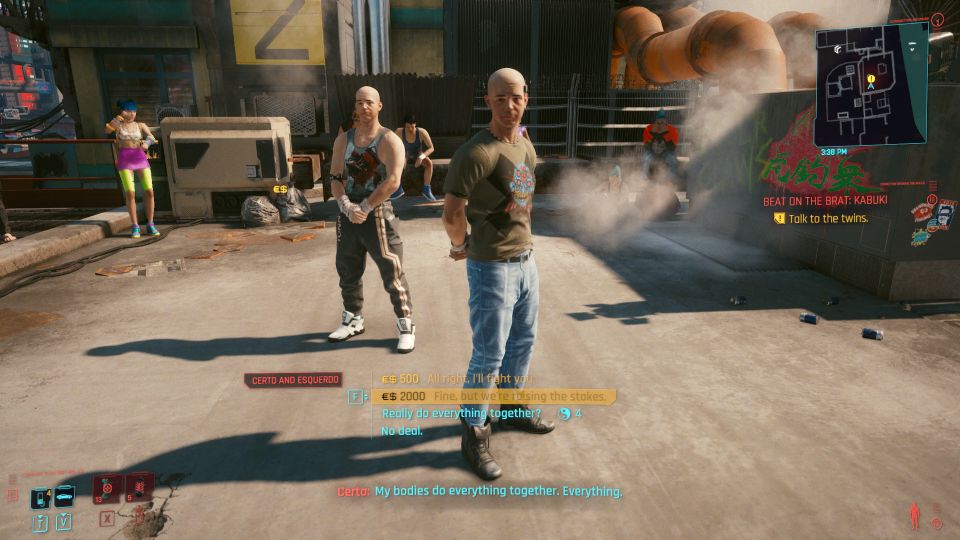 I chose the 500 creds option. The fight is straightforward as it's just a fist fight.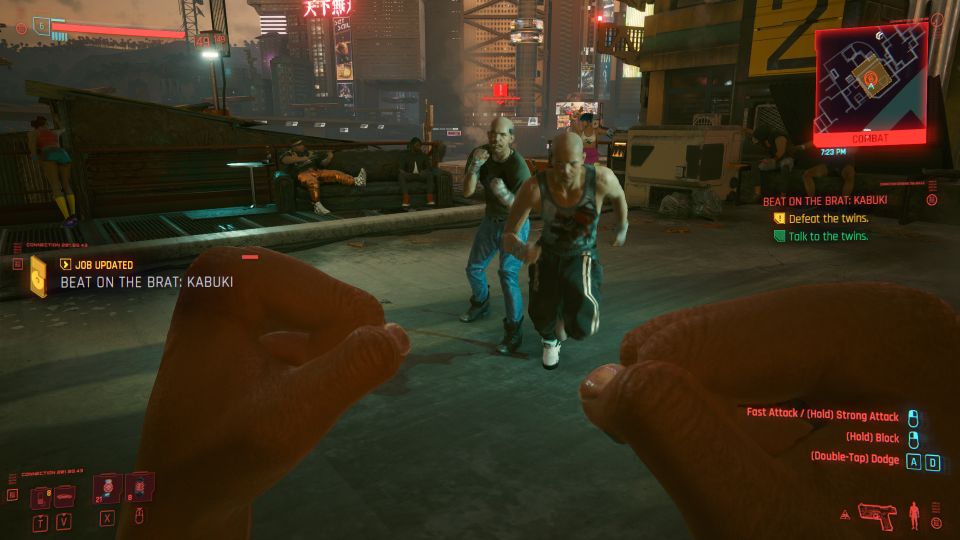 Talk to the twins after beating them to get your winnings.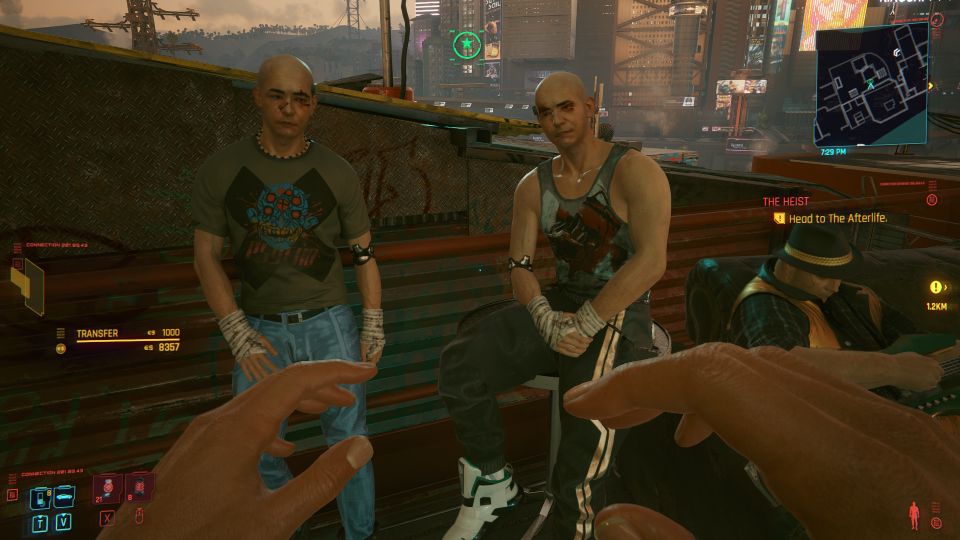 ---
Related posts:
CP 2077: Woman Of La Mancha Gig Walkthrough
Cyberpunk 2077: The Pickup Mission Walkthrough
Cyberpunk 2077: How To Fast Travel In The Game