Tune Up is a side job / mission involving Delamain in Cyberpunk 2077.
Your objective is to get to the Delamain HQ and report the incident.
Here's a walkthrough of Tune Up in Cyberpunk 2077.
Danger: High.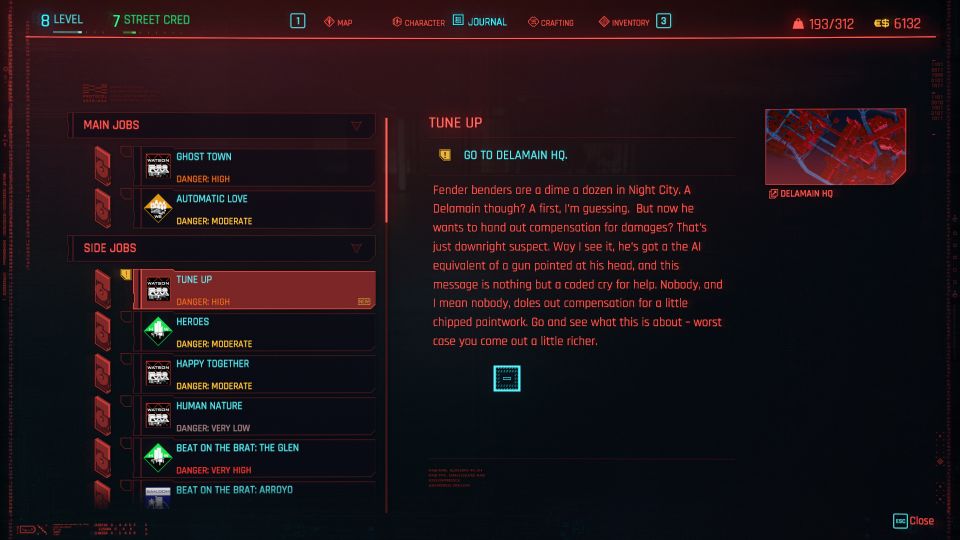 Go to Delamain HQ
The location of the headquarters is in Heywood, as shown in the map.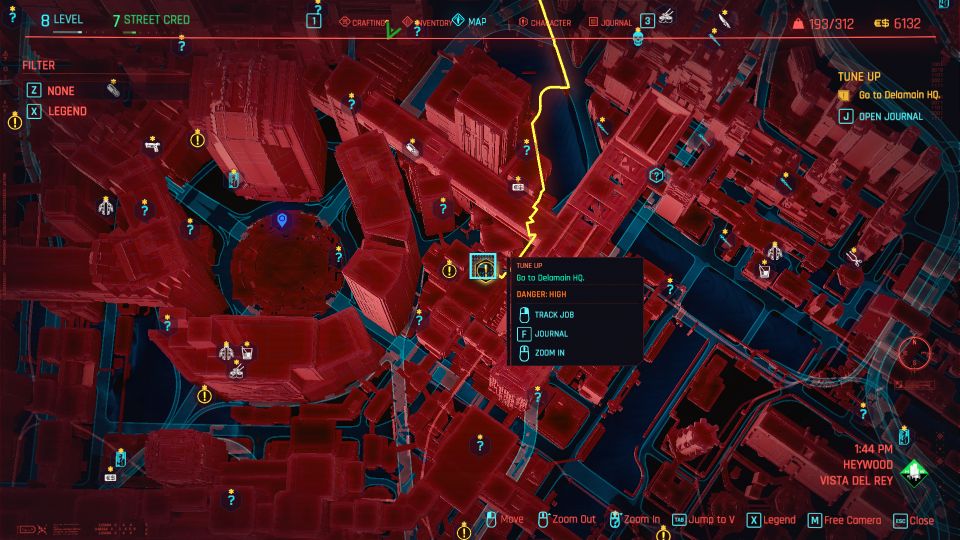 Get to the front of the HQ and park your car there. Enter the building from the front door.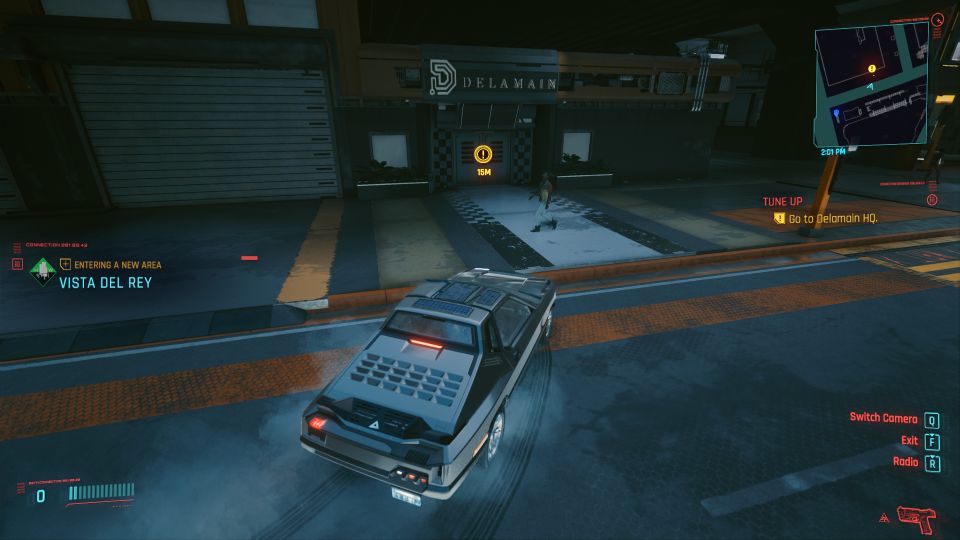 Talk to the receptionist
Inside, you will see a lot of people complaining. Talk to the receptionist who is in the screen.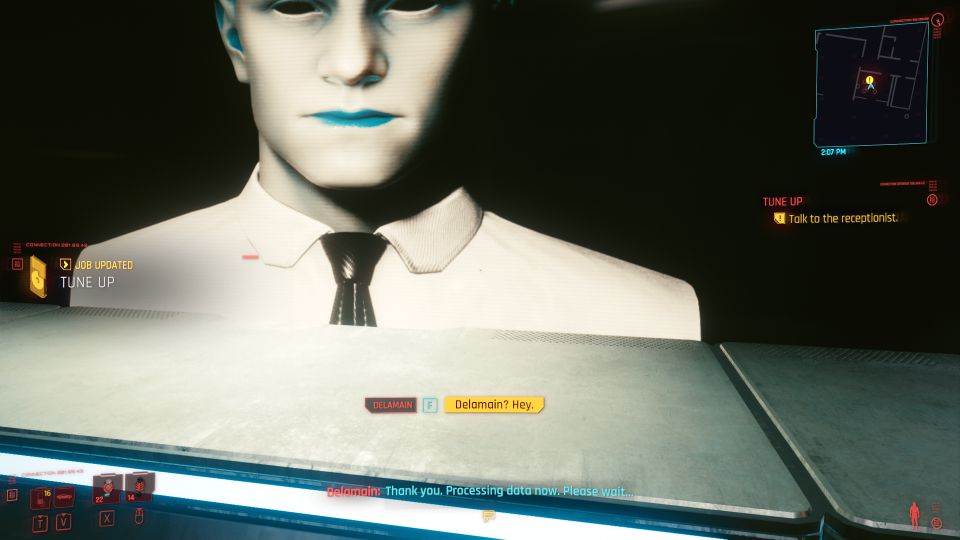 I told him that the ride took a real beating.
The real Delamain will then take over the receptionist, and the mission ends here, followed by a new mission.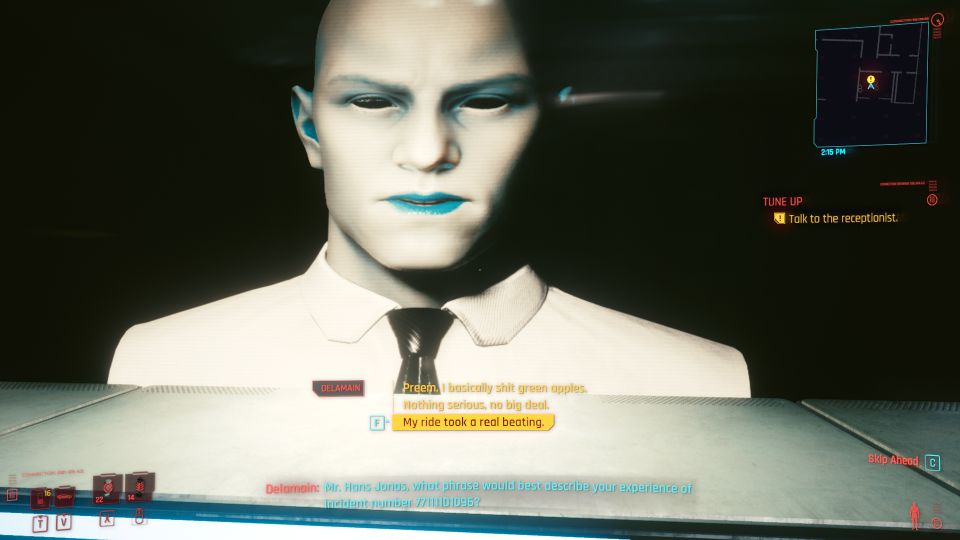 ---
Related posts:
Cyberpunk 2077: Human Nature Mission Walkthrough
Cyberpunk 2077: Playing For Time Mission Walkthrough