Venus in Furs is a side job / mission in Cyberpunk 2077.
Your objective is to meet Meredith Stout at the No-Tell Motel.
Here's a walkthrough of Venus In Furs in Cyberpunk 2077.
Danger: Moderate.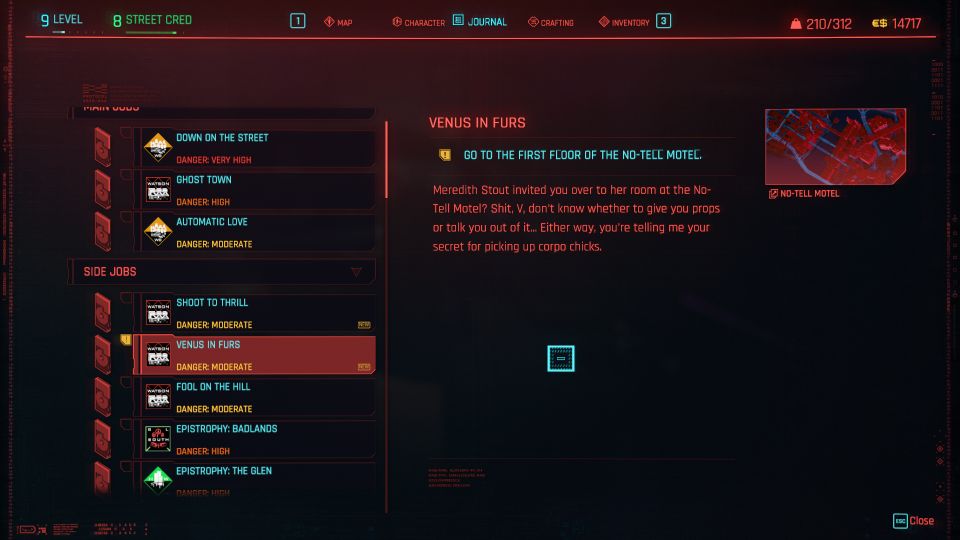 Go to No-Tell Motel
Head to the No-Tell Motel which is located in Watson.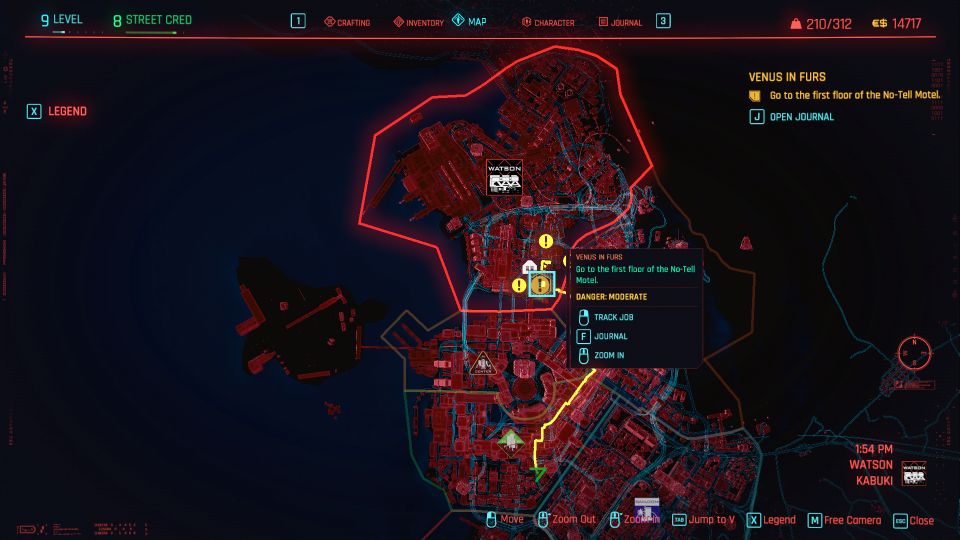 Enter the motel and go to the first floor.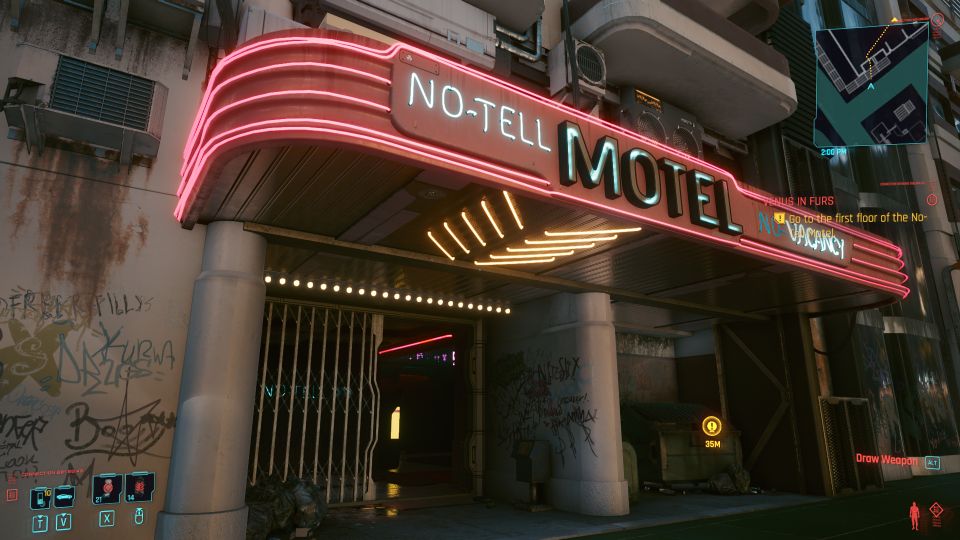 Enter room number 6
Meredith is inside room no.6. Enter the room and you'll see her in bed.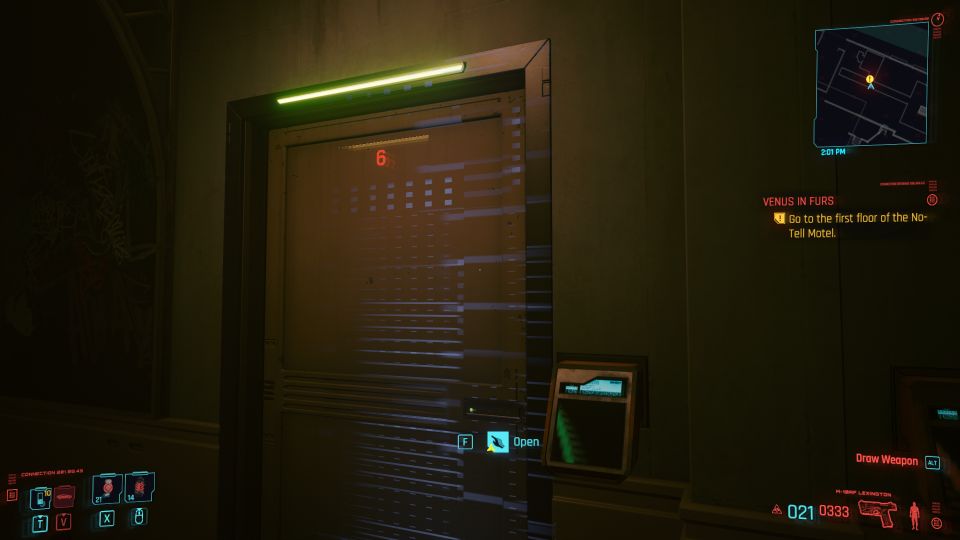 Talk to Meredith
Speak to Meredith and this will pretty much be a sex scene.
The mission ends here.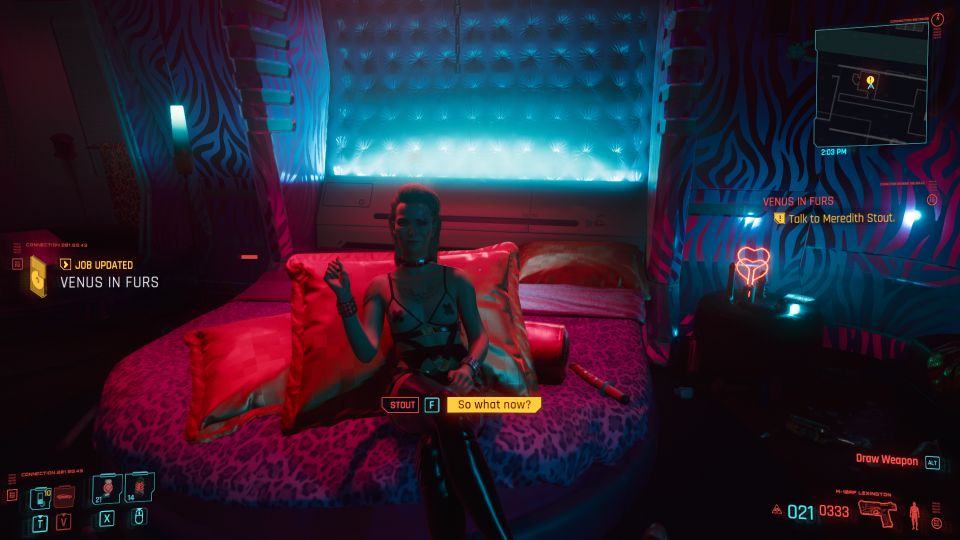 ---
Related posts:
Cyberpunk 2077: Heroes (Mission Walkthrough)
Cyberpunk 2077: Epistrophy North Oak Walkthrough
CP 2077: Happy Together Mission Walkthrough