Epistrophy: The Glen is a side mission / job in Cyberpunk 2077.
Your objective is to find the Delamain cab in The Glen.
Here's a walkthrough of Epistrophy The Glen in Cyberpunk 2077.
Danger: Moderate.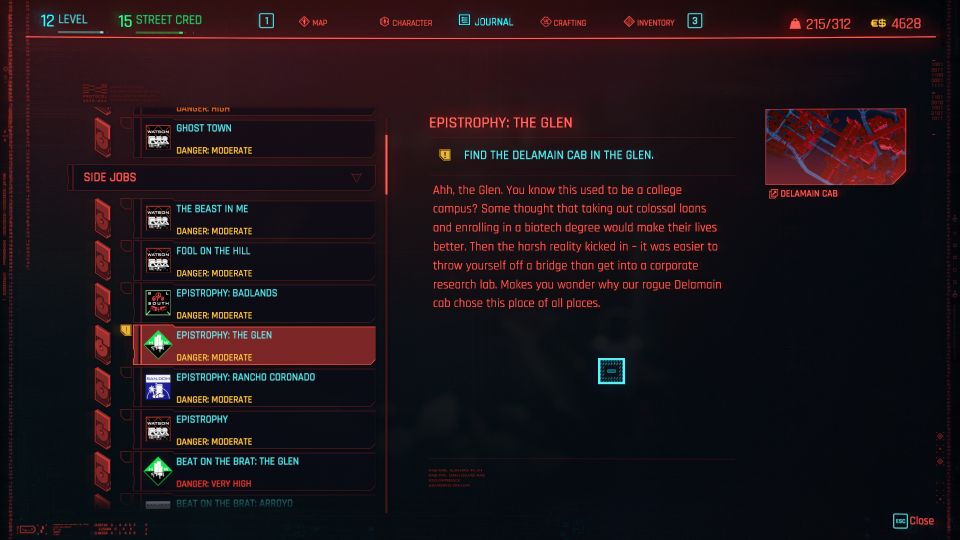 Location of the Delamain cab in The Glen
The location of the cab in The Glen is shown in the map below. It's facing the sea / river.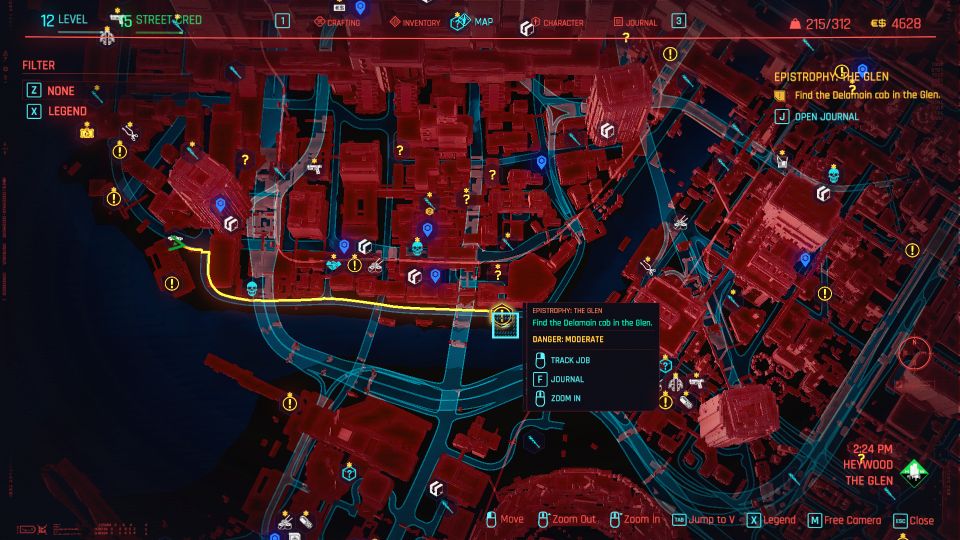 Stay within signal range
Approach the cab and stay within signal range. This cab is the depressed version of Delamain.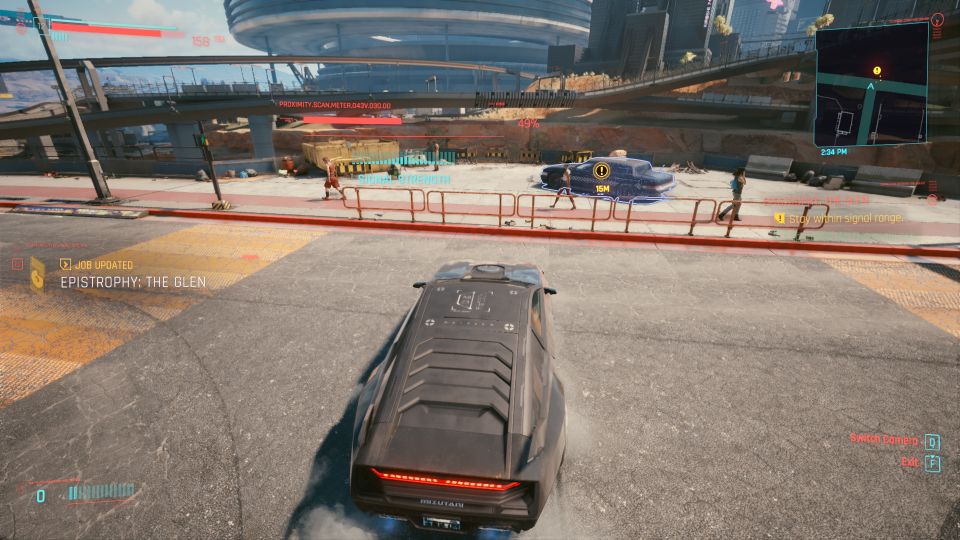 Talk to the cab
You just have to console the cab.
I chose the following options: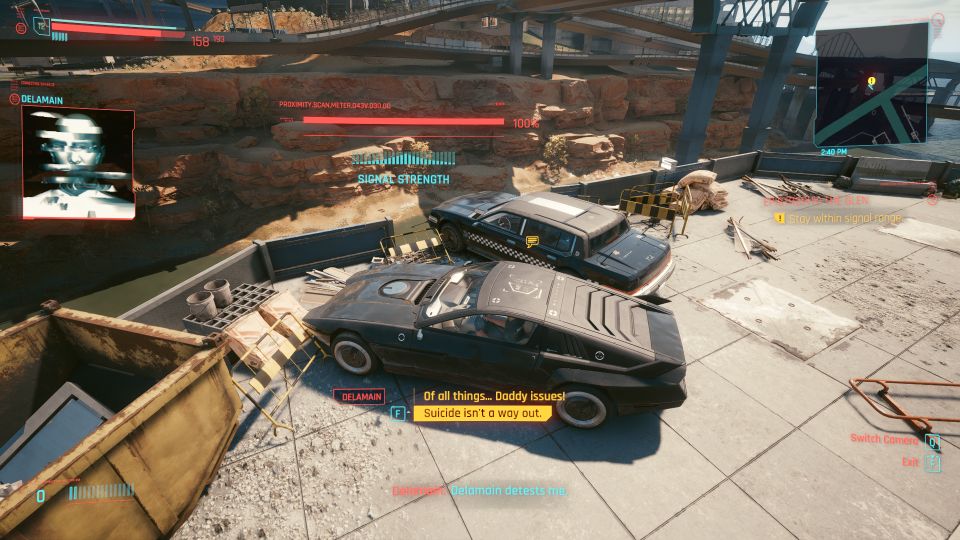 Talk to Delamain
After successfully consoling the cab, Delamain will call you.
The mission ends here and you'll get paid.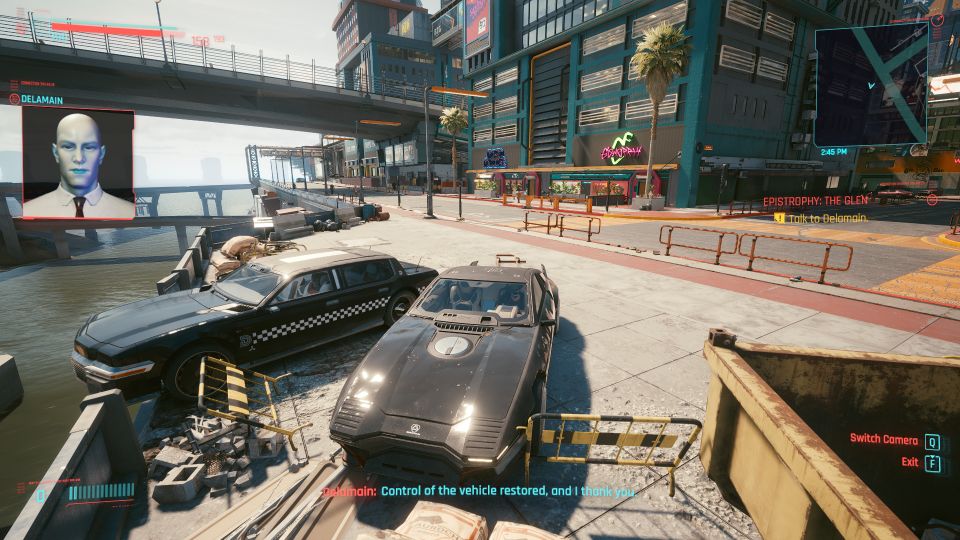 ---
Related posts:
Cyberpunk 2077: Epistrophy Wellsprings Walkthrough
Cyberpunk 2077: Epistrophy Coastview Walkthrough